Budweiser Announces Birth of 4 New Clydesdales
Anheuser Bush the home of the Budweiser Clydesdale announce the addition of four new baby Clydesdales to their family and they are gorgeous. The colts will play a special tradition in a Budweiser football tradition, as excited fans, beer and of course, watching the Kansas City chiefs take on the Philadelphia Eagles this super bowl Sunday.
When you think about some of the best super bowl commercials of all time, the Budweiser Clydesdale feature greatly throughout the year. The four new additions born at Warm Springs ranch were named with the first letter of their mom`s name Razor, Stinger, Baron and Sergeant. All boys are perfect and the future looks bright for the Budweiser Clydesdales.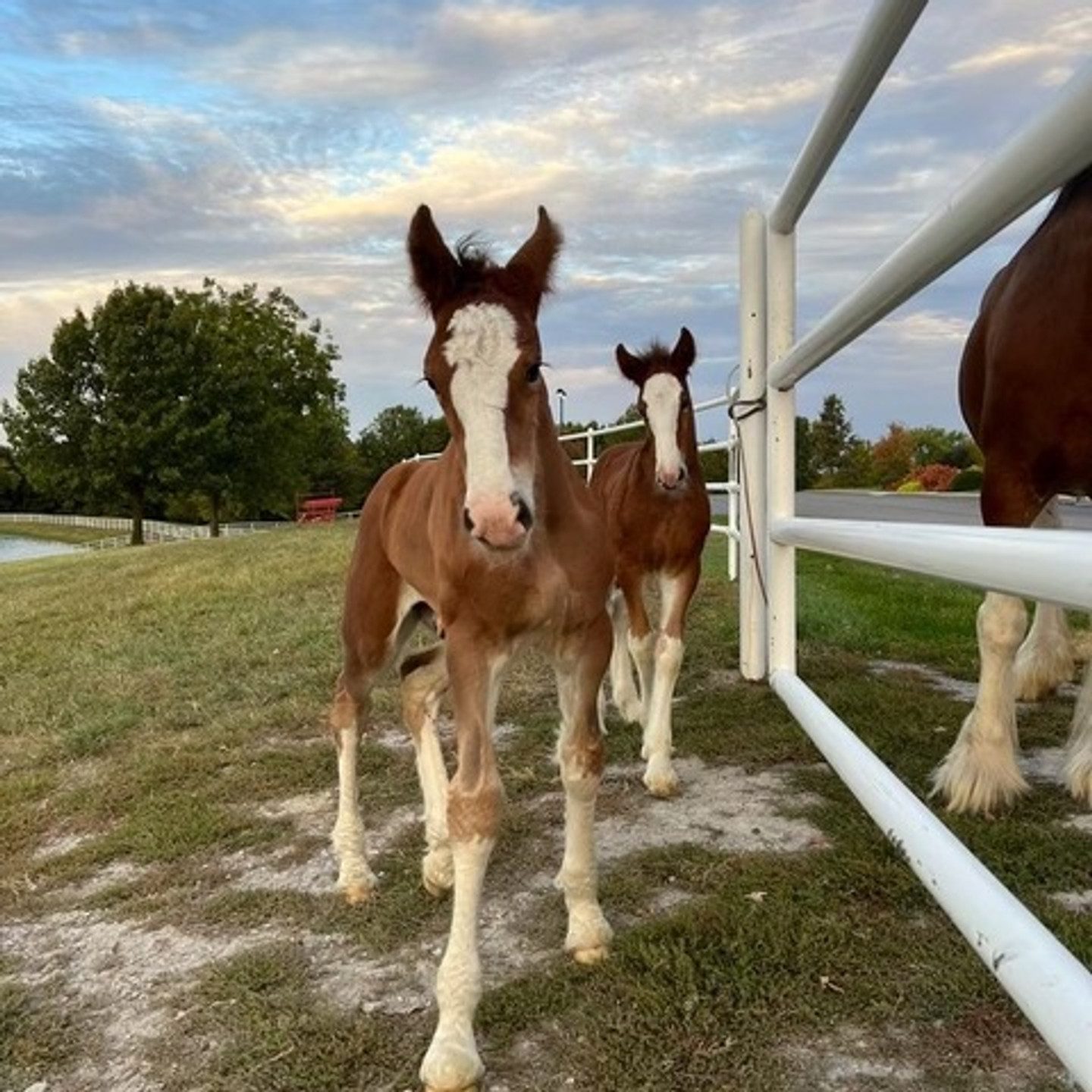 The 150 pound colts were born at the end of January, the first of the new year, within hours of being born, these baby Clydesdales can already stand up and start walking, which is great for boys like Stinger because they`re the ones that will be trainedand hopefully to make it to the big leagues. In five years, these guys are going to be joining the ranks and will literally become part of history as they take their place on the hitch.
The hitch seen at games like opening days and super bowl commercials of the future. This year, the babies will be the starting lineup for the first ever football and foals watch party. The event that will take place at Warm Springs Ranch and the people attending will be the first ones to get a sneak peek of the new foals for this year. A $100 ticket will not only get you one on one photo time in between the game buffet food and of course, Budweiser beer, while watching the game.