Breeds of Heavy Horse
There are so many different types of horse breeds and if you`re searching for a horse it can be hard to know exactly what it is that you actually want. These horses can be used in agriculture and horticulture, as well as forestry (with timber) and fire horses which essentially work as a steamer.
There are many types of heavy horses out there, but we`re going to talk about the top three that are most well-known and what some of their characteristics are like.

Clydesdale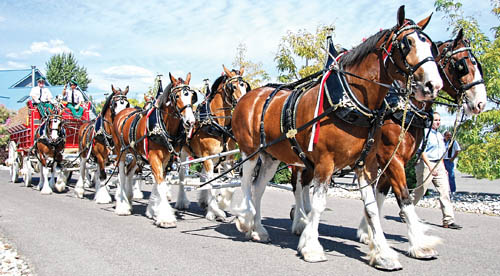 Many people know the Clydesdale from the Budweiser commercials, but they existed long before that. The name comes from where the breed originated, in Clydesdale, Scotland and they are typically bay with white stockings and feathering near the hooves, a telltale of many draught breeds, or heavy horses.
The Clydesdale dates back to the early 1800s and it was used primarily for agriculture, driving and logging, which are many of the same uses today. These horses are cute, but not typically used for riding.
Shire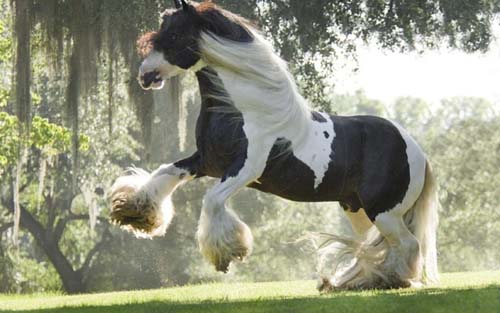 The Shire is similar to the Clydesdale and many other heavy horses in the sense it has white stockings and feathering near the hooves. Although unlike the Clydesdale, you can get a Shire in many different colors, including bay, black and even grey. They are also known as the tallest horse in the world, with an average of about 68 inches, which is insanely impressive.
They also are known for how much weight they can pull and although the Clydesdale is known as the mascot for beer, the Shire is the horse who pulled brewery wagons to deliver beer to customers back in the day.
Percheron
This breed originated in France, unlike the other two who originally came from England. Although these horses are considered heavy horses and a draught breed, they are surprisingly agile for their massive and muscular size. They come in typically grey or black and date back as far as the 17th century, originally used as warhorses.
However, unlike the Clydesdale or the Shire, the Percheron is also known for being quite good under the saddle, doing quite well in English riding such as show jumping, and unusual feat for a horse of that size.
Heavy horses can be great fun and if you have the pleasure of riding one you`ll feel invincible with that huge mass of strength under you. They`re beautiful and imposing and no doubt will be around for quite a long time.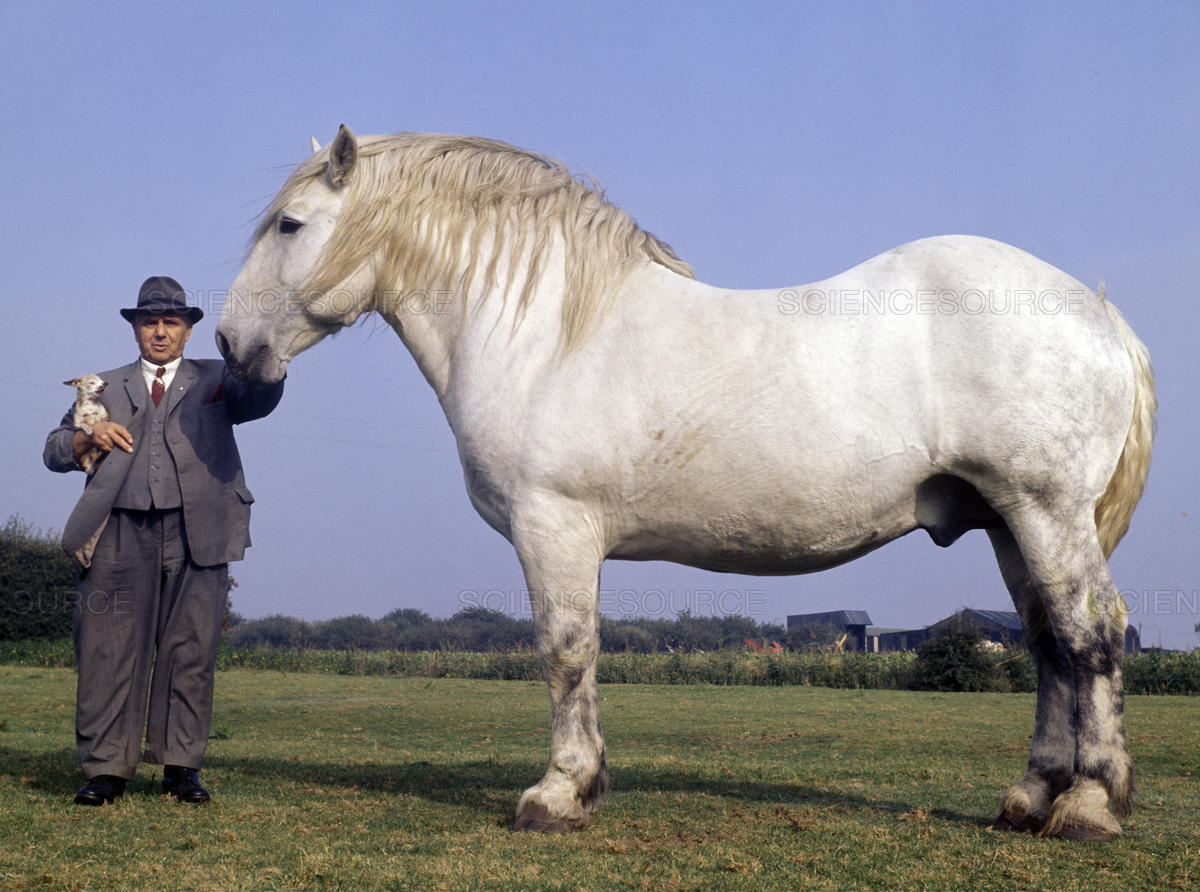 Horse Videos