Brambilla Bachmann - Dancing With Spanish Stallions
Brambilla Bachmann is a German horse rider and trainer, from Gelsenkirchen. As a rider she has trained numerous horses and the video below showcases her fantastic riding ability with the Spanish dancing stallion. Brambilla Bachman has a passion for horses and an active social media presence you can follow her on her instagram account that has over 11,000 followers, @brambillaprivat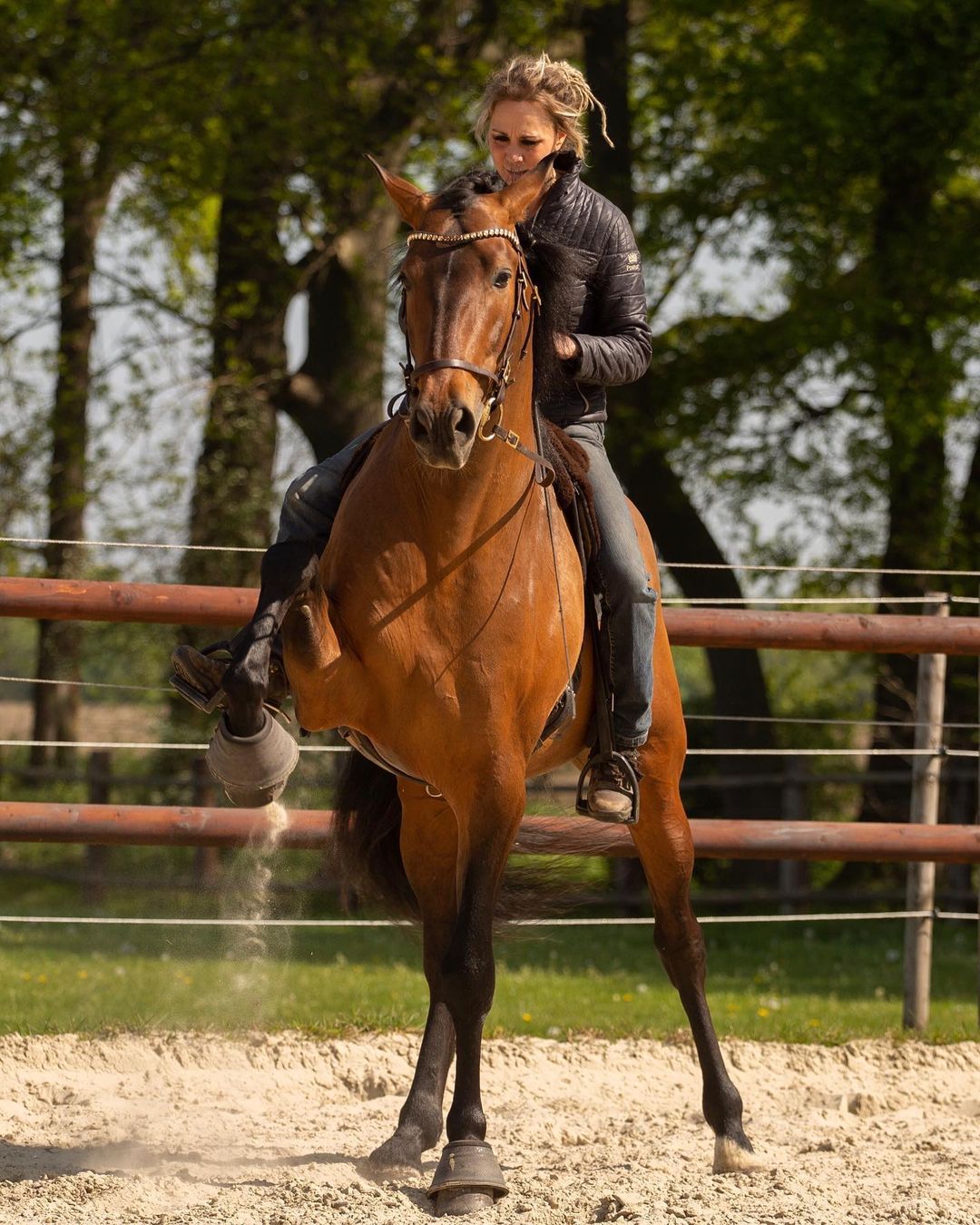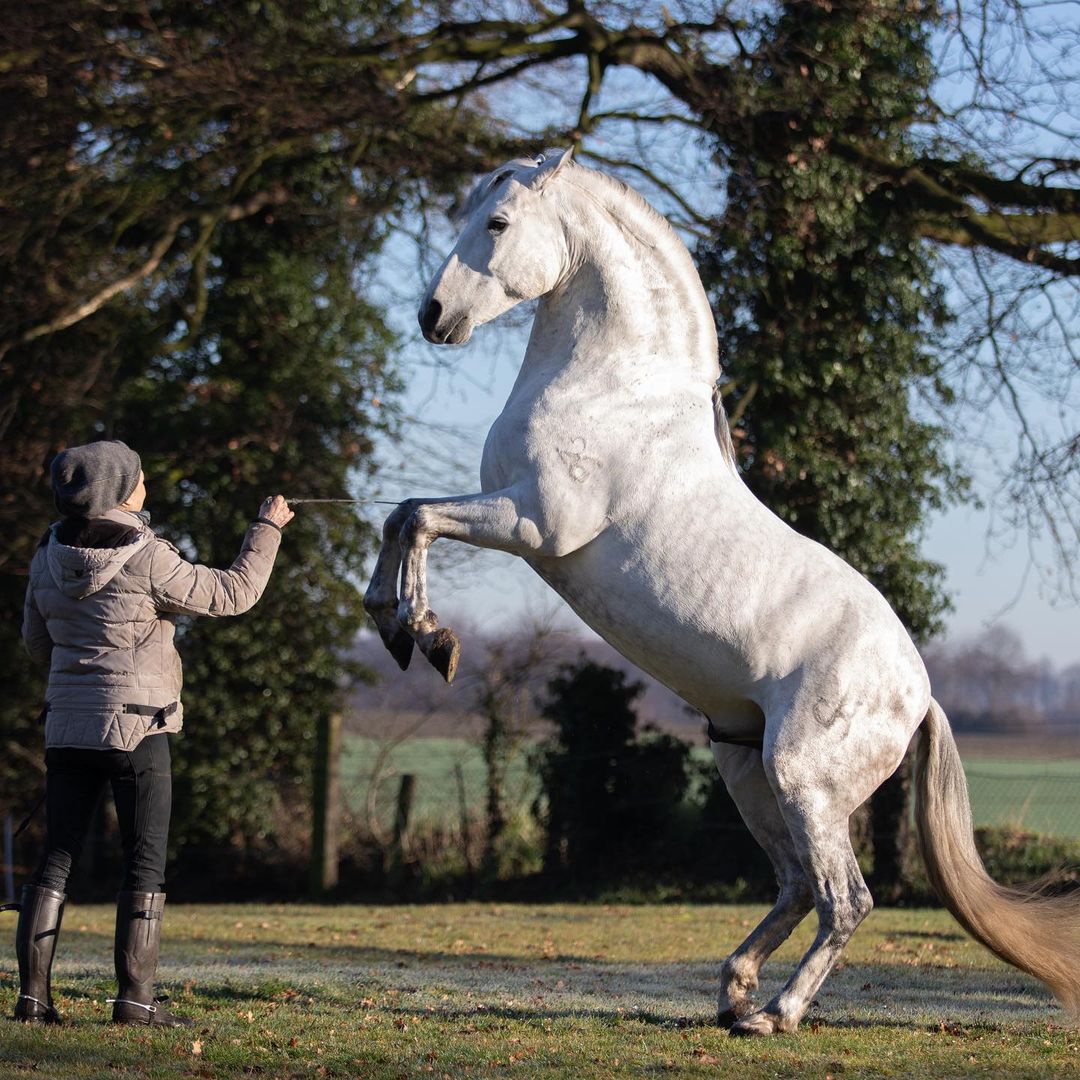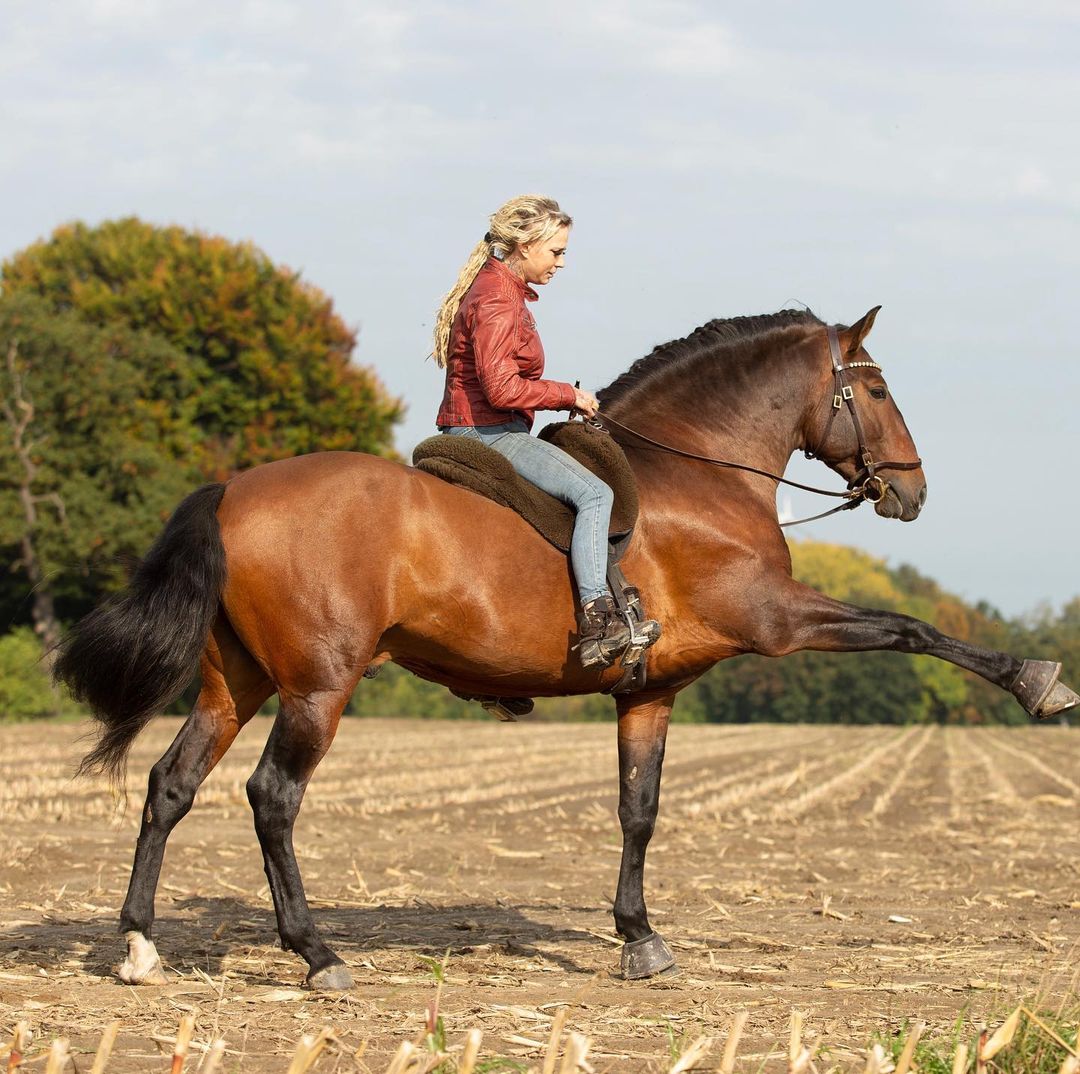 If you are a fan of Spanish dancing horses, follow the link bellow and watch the
Lusitano stallions of the Spanish Riding school click here.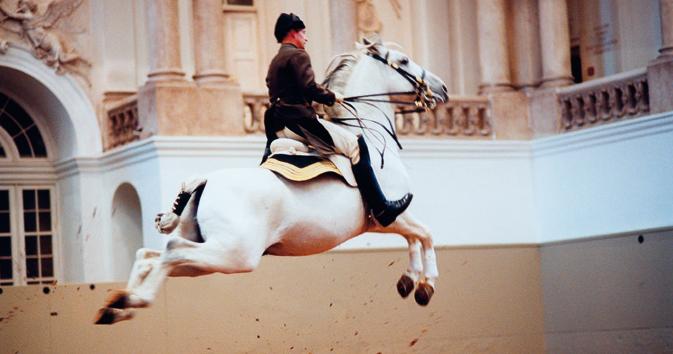 ContentAdvert
NB Dressage
Longtime friends and JJA business partners Jamie Kenny and Jane Naughton are passionate horsewomen with a lifetime of experience riding, training and competing in multiple disciplines.
Spanish Horses for Sale came about after being asked by a friend to find a Spanish horse and as they say the rest is history! We pride ourselves on being honest, open and approachable, always putting ourselves into the shoes of our buyers. We understand what its like to look for a horse, no matter what you want it for, it can be daunting and frustrating and we aim to take the stress out of the process.
Jamie Kenny
Jamie Kenny, originally from the UK and now based in Spain with her family, is a passionate horsewoman with a wealth of experience in the world of horses and particularly show jumping.
She started riding at 4 years old on a Shetland aptly named Jamie! Growing up she had her own horses and took part in showing, working hunter classes, cross country, show jumping and dressage.
Here she learnt an enormous amount about breeding, natural and AI, breaking in youngsters, caring for broodmares and foals, riding their own sales horses and regularly competing in the showjumping competitions.
A few years after moving to Spain she bought another horse and took up riding again competing on the national and international show jumping circuit in Andalusia!
After the birth of her first child, she turned to dressage as a new passion. (It`s a little safer!)
Jane Naughton
Jane was born in the North of England but spent much of her childhood in South Africa (and much of that on a fat grey pony called Porky)!
After returning to the UK to finish school, she spent much of her teenage years riding Native ponies and won numerous awards including the prestigious Performance Pony of the Year, which entailed competing and winning at a minimum of 5 disciplines including jumping, eventing, showing and dressage.
It was during this time that she came to train with the well renown dressage trainer, Claire Moir and got bitten by the dressage bug.
Since emigrating to Spain with her family, Jane has continued her dressage training with a small team of horses, training for many years under the watchful eye of German dressage expert George Prause and in the last 4 years, under the famous trainer Isidro Maldonado. She rides and trains numerous horses and riders and has her own training yard (NB Dressage) just outside of Malaga.
Telephone - +45 60 24 30 06 | Email - nadja.dressage@gmail.com