Belgian Draft Horse Twins Spending Quiet Time In The Field
Have a look at the following video and see Fien and Lisa the two cute 4-year-old Belgian draft horse twins. The fact that they belong to one of the most overwhelming breeds means that they will develop and improve quite much in the future. We must admit that this twins can charm anyone, because they are little and pure.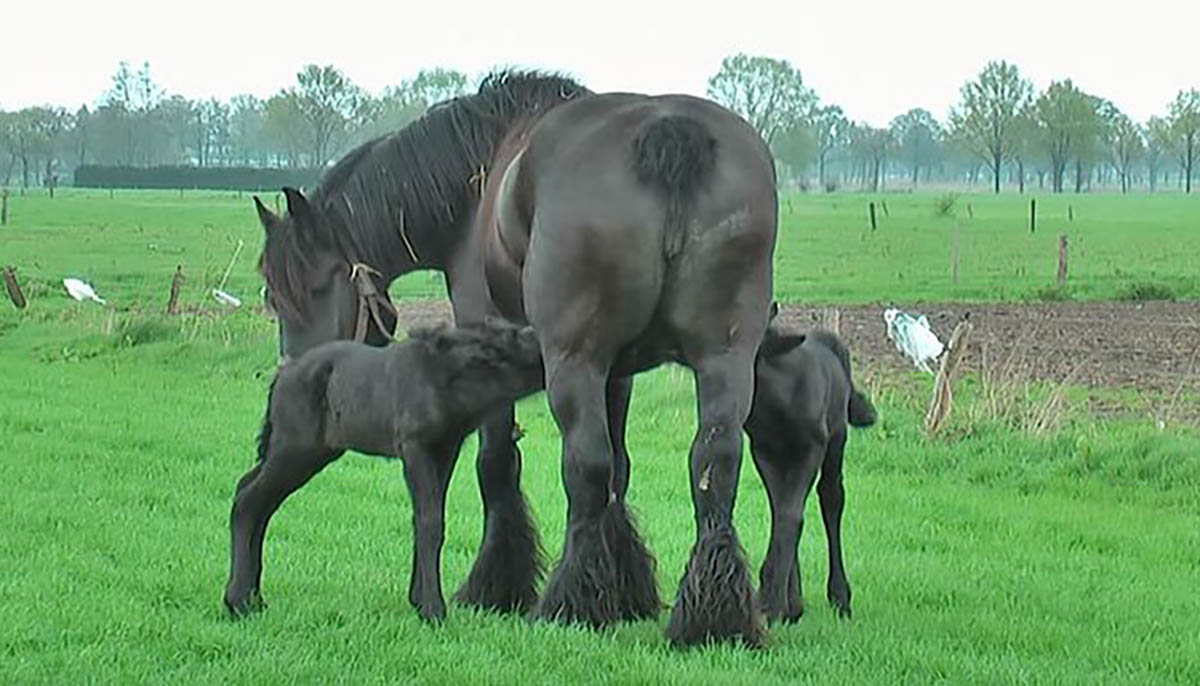 In the video you can see both of them spending some quiet time with their mother. Share this video with your animal loving friends and family!