Abused Weanling Becomes Multiple World Champion - Kelly Lear and Singin Saddie Sue
Winning the World Championship was an unbelievable thing for Kelly Lear. She recalls how she got her horse Singin Saddie Sue, in 1995 for $350. Her family did not know anything about horses, because they were from the city, it was their first horse.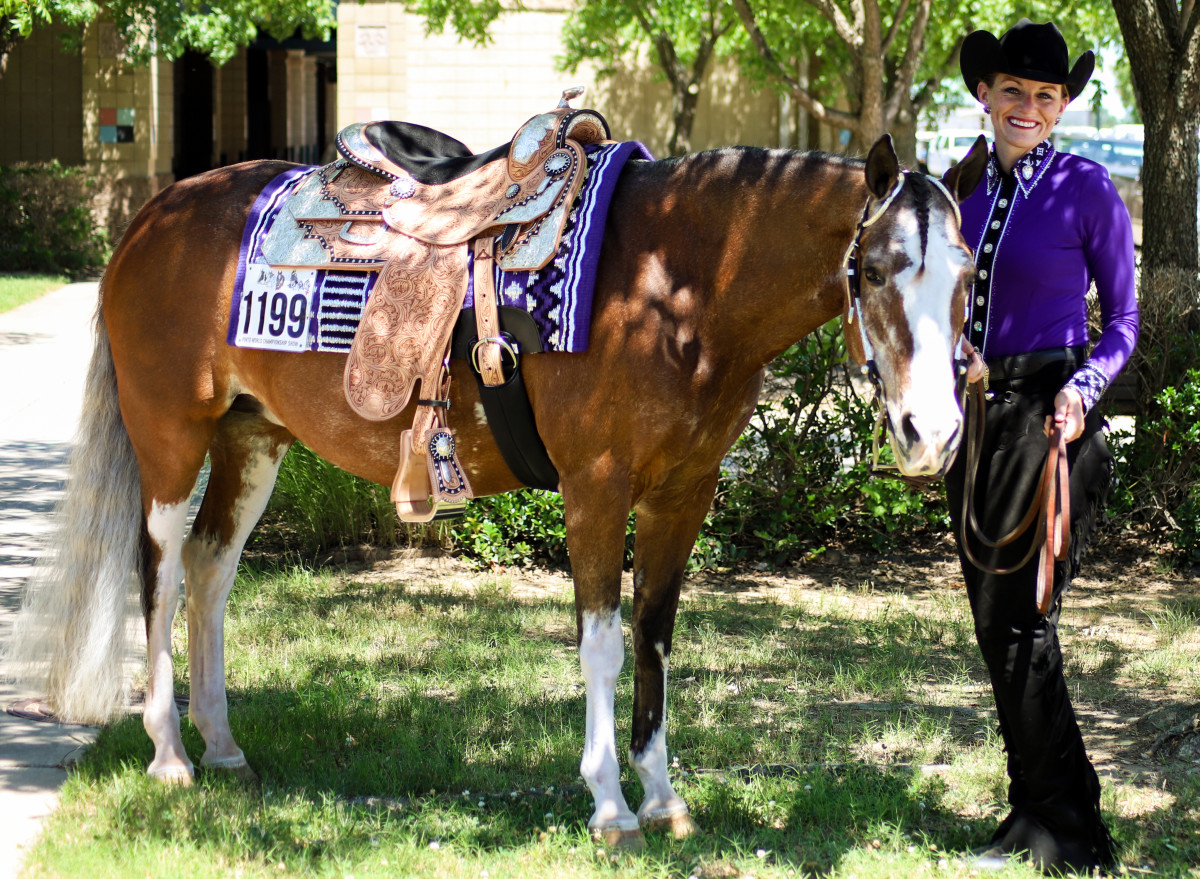 That horse was in a very fragile state, because it was mistreated as a weanling and had a fear of people. Back then Kelly was only 8-years-old, but she took the challenge to do anything for Saddie. She started training her with a help from a lady named Amber Ivy. Kelly was spending hours with Saddie just to get her trust, by grooming and talking to her.
After few hard-working months, they managed to put saddle on Saddie`s back, though she looked scared. A few weeks after that, Kelly was able to sit on her loving horse, which was the happiest moment for her at that time. Saddie looked very frightened when Kelly got on her back, but she never did anything to hurt her gentle owner.
From that moment on, the two of them were inseparable, teaching one another how important trust and loyalty are. They did a few shows, but awards didn`t matter to Kelly. She only wanted to work on her relationship with Saddie. She was working and saving money for her riding lessons. So, show after show their success was bigger and Kelly was much more motivated to continue. In 1997, the pair entered the junior aged division of Western Equitation, at the local 4-H Sweetwater County Fair. They won the first place, which was a big surprise for Kelly, because she only wanted to enter in the first five! She remembers how happy she was back then and how she grabbed the trophy. From then on she was even more motivated and success was in front of her.
Through the years Kelly and Saddie became a perfect team, by working hard on their skills, trust and friendship. At the 2000 Wyoming 4H State Fair, they won an Overall 4H Wyoming State Championship in Senior Programmed Ride. Awards were coming from everywhere for this perfect team. Kelly was feeling challenged and wanted to show her horse to the whole world.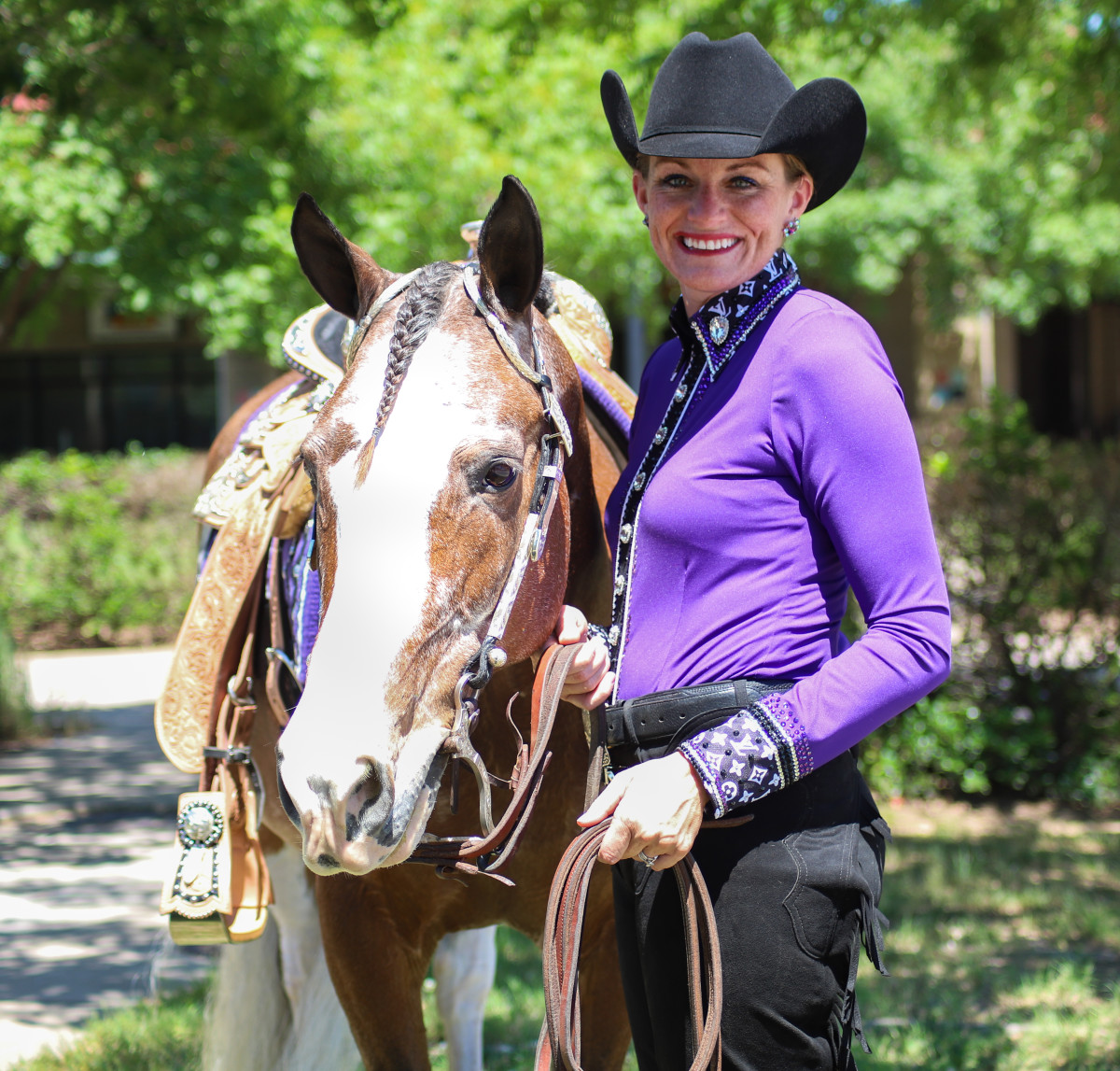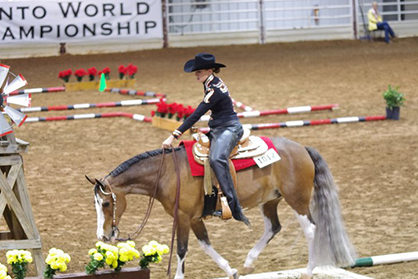 In 2007, she decided to compete at the Pinto World Championship Show. When she and her family arrived at the Ford Expo Center in Tulsa, she was terrified by the gorgeous horses that she`ve seen there. She was having second thoughts for a moment, because her horse didnít have any fancy bloodlines. Miracle happened for the team when they got into the finals. Next, they won two World Championships in Western Showmanship and Western Horsemanship, a Reserve World Championship in Western Pleasure, four additional top fives, and four top ten finishes.
They continued to gather awards on every competition they went. Kelly is so thankful for having a horse as Saddie is. She proved that, sometimes it`s not about the money, heights, trainers and fancy bloodlines. Every horse can accomplish a lot with a proper care, training, a good heart and lots of love!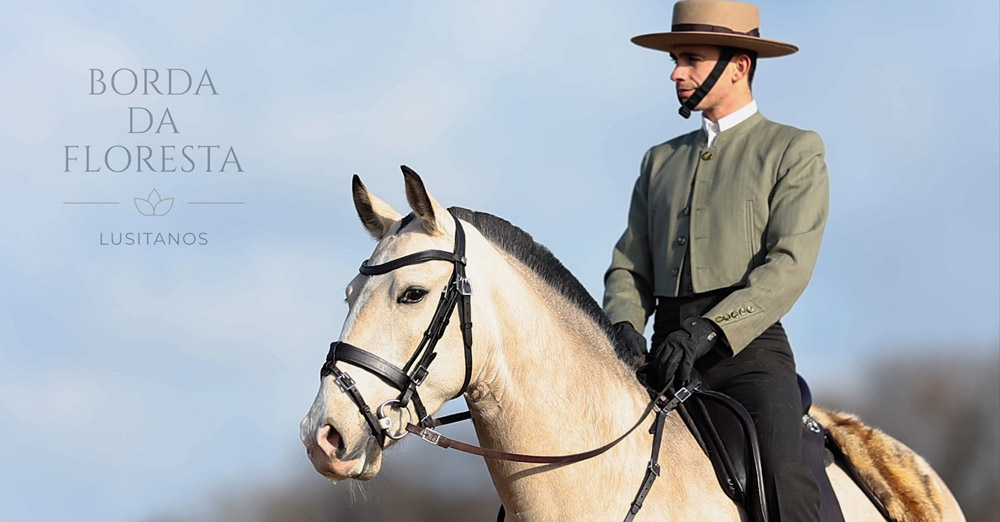 Beautiful Lusitano horse Odeleite BDF (Guardi"o do Penedo x Audacia B per Herodes) ridden by Marco Boavista, breeder and owner: Borda da Floresta - Paul Van de Laer.'Ķ
Read More