95-Year-Old Cowgirl Takes One Last Ride
Opal Hagerty is a 95 year old women who has had a passion for horses throughout her life, owning horses from a young age. Over the years Opal has found it harder and harder to keep riding as her health has forced her to slow down and stop riding. It has been decades since she has been around horses but at 95 she has taken advantage of a program at Cypress Court Retirement Center allowing her to go on one more ride.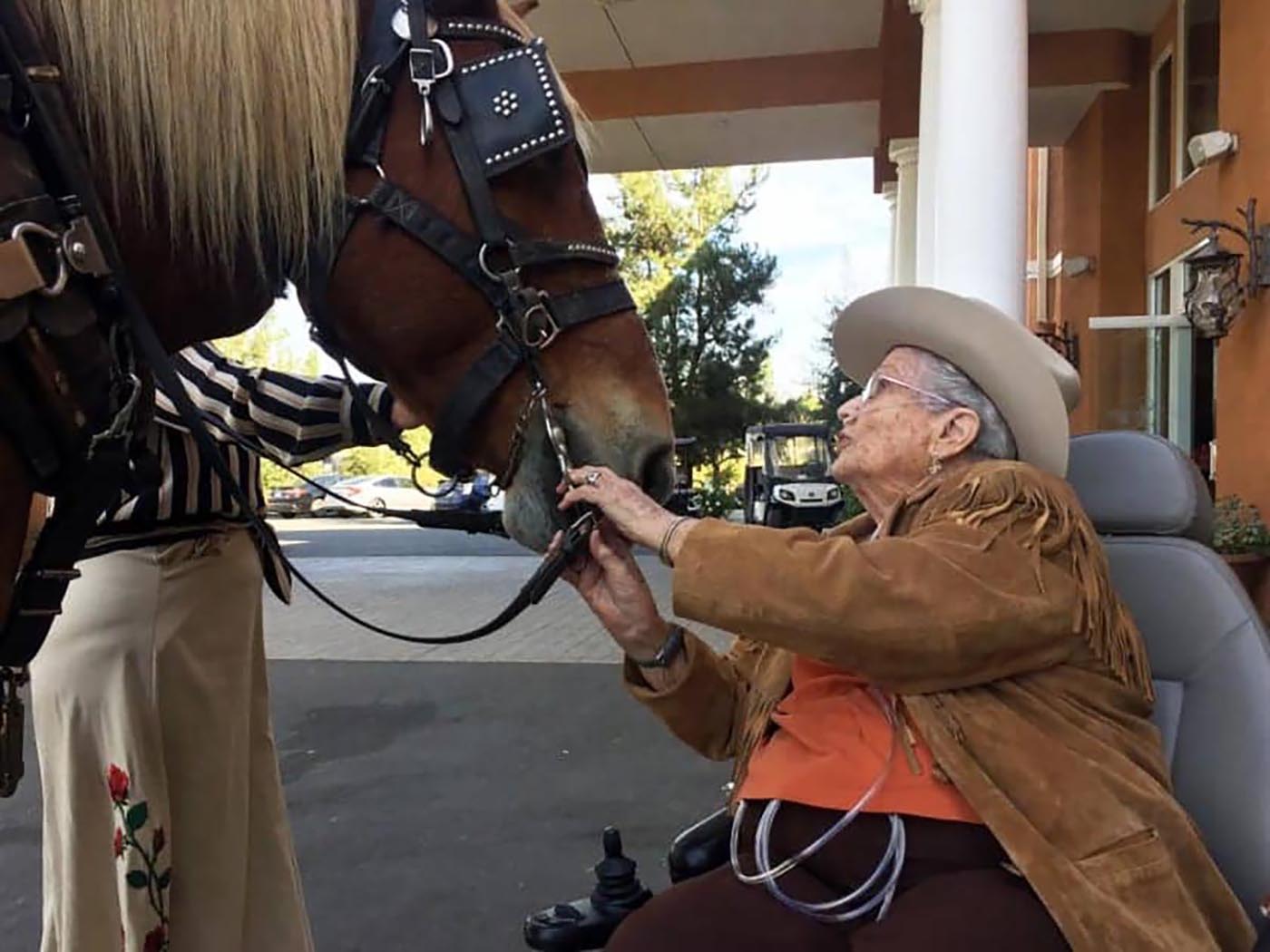 Opal has been based at Cypres court retirement center for over 10 years but recent year Cyprus Court Wellness Director Judy Lucous has established a dreams do come true program for residents, and Opals dream was to go on one last trail ride.
Opal began riding at juniour high school and would enjoy horse rides with her husband Don and her three children throughout her, when he husband passed away and her health began to fail she was forced to sell her horses and never been able to even pet a horse since she forced to sell her horses.
When the day of her carrage ride came, Opal dressed as a cowgirl and greeted the Matsons and Blossom their stunning 16-year-old Belgian draft horse, after giving Blossom a bit hello Opal climbed into her carriage and enjoted an hour long carriage drive around the beautiful California scenery. It was everything Opal had wished for.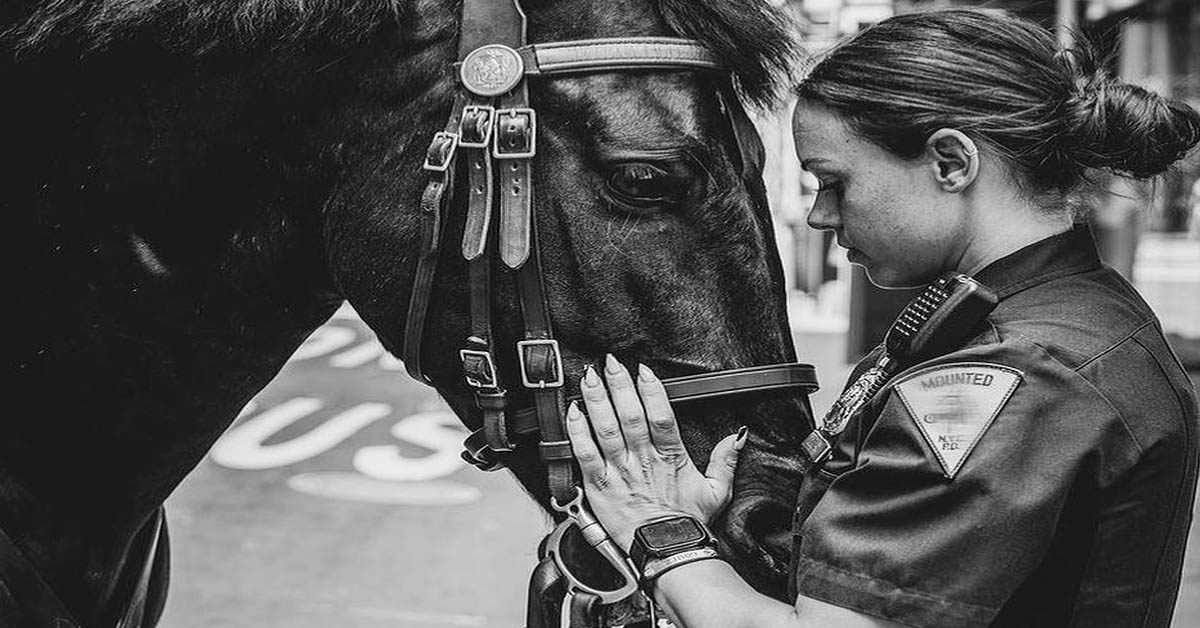 NYPD Mounted officer, @jess.olivieri with her adopted, repurposed mounted partner. `You don`t `train` a 1,200 pound flight animal who could kill you in the blink of an eye. You prove to him that he can trust you more than his own instincts.…
Read More