11.2hh Pony For Sale / 11.2hh Ponies For Sale
| | | |
| --- | --- | --- |
| | | 11.2hh Pony For Sale / 11.2hh Ponies For Sale |
Dowhills Stud - Located on the Devon/Somerset boarder, Downhills Stud show and breed top quality ponies on their 950 acre farm, for more information on what ponies Downhills stud has available. Many champion show ponies and show ponies have been and produced at Dowhills Stud, who have an excellent reputation, please call : 07912 674177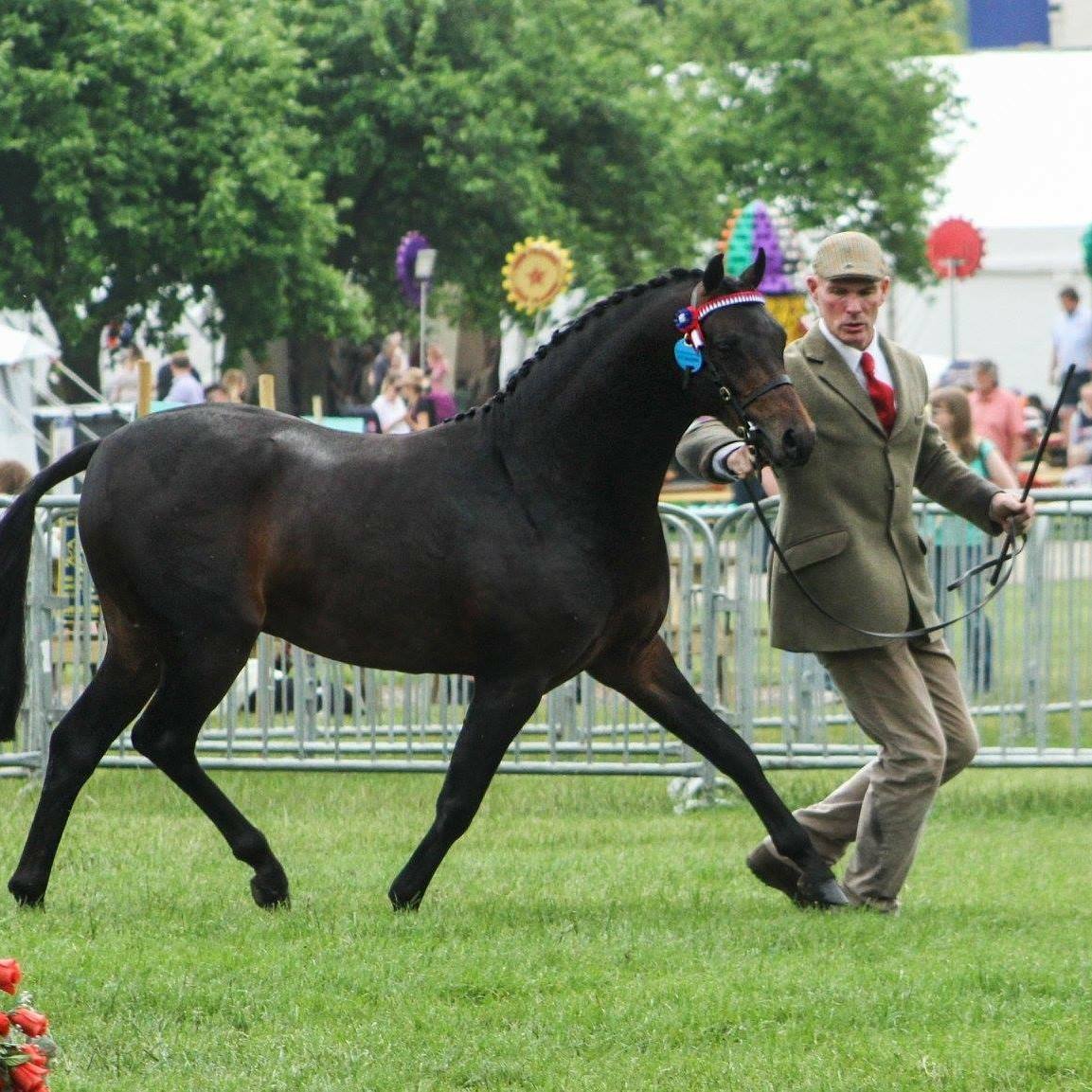 KG Kids Ponies, Burnhope Dh7 Durham - Suppliers of quality quiet kids ponies ridden by children for children (and some adults). For more information please call 07498 285801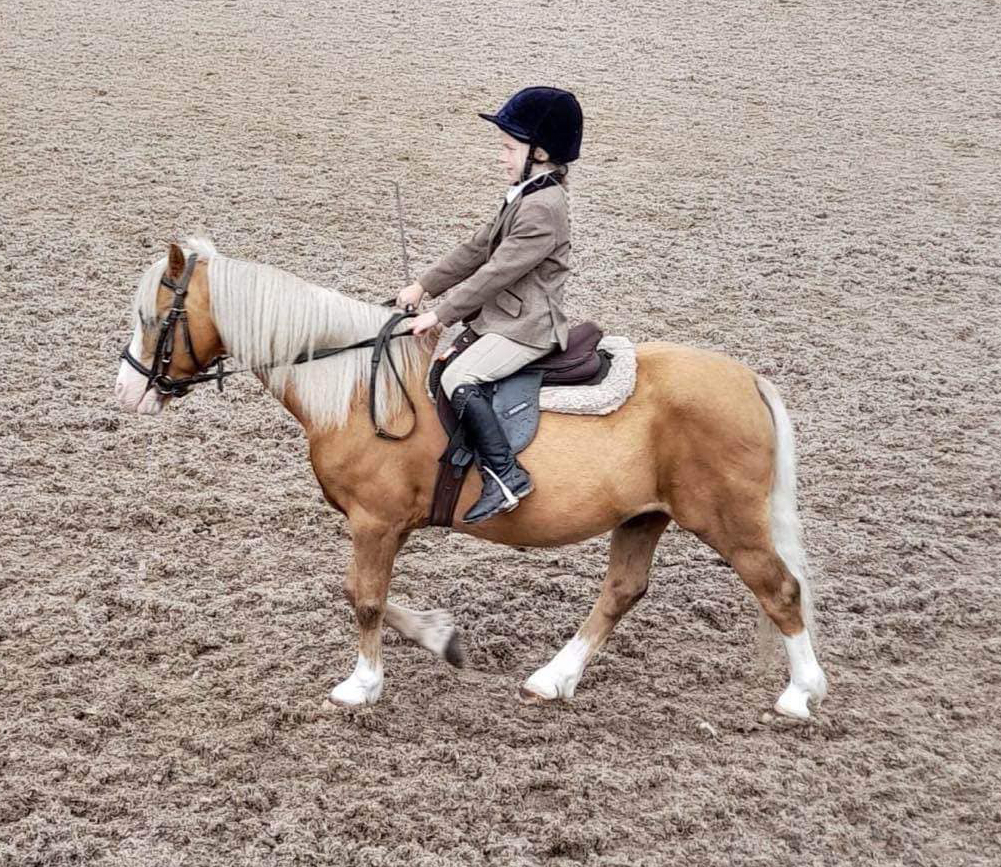 7 year old 11.2hh welsh a gelding For Sale


For Sale. 11.2hh Lead Rein Pony
Further Reduced to £900!!!!! For Sale. 11.2hh Lead Rein Pony. 10 years old. Timmy is the most amazing childs 1st Pony and has taught my daughter all the basics and more but she is now ready to move on. He has been to local shows, fun rides and beach rides and is always perfectly behaved. He is happy to go off the lead out on group hacks and in group rides in the school but is a `follower`. He also works well on the lunge with a small rider.

He has also recently been schooled off the lead by a small adult. He is the best pony for children to lean to ride on and will canter on the lead and while being lead from another horse. He loads and travels fine and is good for the farrier. If you are looking for a safe 1st pony then Timmy is the one. Further reduced to just £900!!! Really need to find this little pony a new little jockey as he is currently going to waste in the field.

Excellent 11.2hh lead rein pony for sale We are reluctantly selling our 11.2hh Welsh A chestnut gelding - 9 years old. Now outgrown by my eldest daughter and we need the next size up. Pumpkin has been with us for 4 years as a lead rein pony for my two daughters. He has excellent manners and loves to be groomed and receive lots of attention from children. He can be led to and from the field by children and has a lovely temperament with them.

He has lovely forward paces and is not a kick along pony. (I like this, as I don`t like kids to have to be kicking constantly, he will respond to the voice or the leg). My daughter has come off lead rein on him, and he has done a great job. He isn`t a plod, so would suit a more confident child for off lead-rein work.

Pumpkin loves to jump and have fun with games. We have done lots of LR showjumping and we competed at Stoneleigh in a Mini Mounted Games competition with Pony Club (lead rein). He has done numerous local shows, PC rallies and PC camp.

Loves to hack - hacks alone or in company - we have only ever hacked him on the lead, or led from another horse. He is not a fan of big lorries but will just stop and have a look - he likes to be able to see them and once they are past he is fine.

Loads perfectly and will happily stand on a trailer. Lunges well to the voice and is very attentive.

We have had so much fun with him. I would love him to go on and have some fun, either as a lead rein to teach the basics, or he would make a great little SJ pony, and I also think very well suited to Mounted Games. Could also be very happy in a show home given breeding – full WPCS passport. Loads of photos and videos available on request. Based in Solihull, West Midlands. £1,500 OVNO. Comes with rugs and tack.

Delami Stud - Welsh Mountain Ponies - Breeding and Showing Welsh Mountain Ponies - Section A (with the odd C&D too!) For more information please visit : https://www.delamistud.com/

In 1998 Delami Stud was formed we decided the type of Welsh Mountain ponies we preferred and had immediate success with a Royal Welsh winner in 1999. At present we are only a small stud but already have medal winning champion mares and fillies.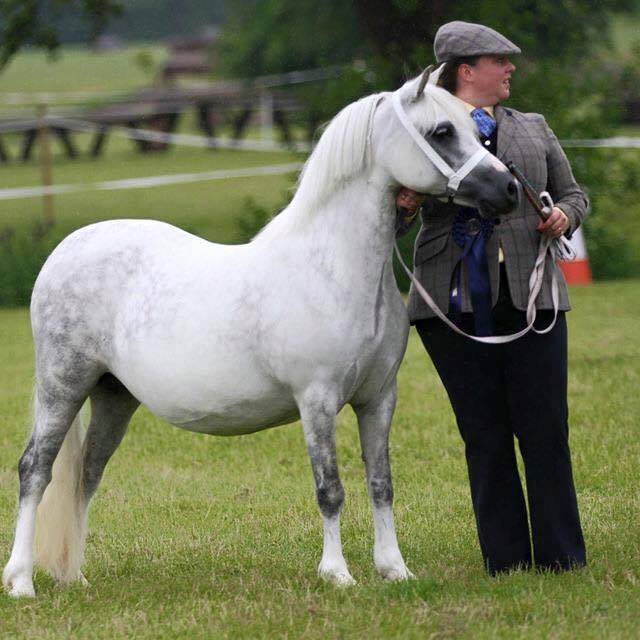 11.2hh Pony, 6 years old
For Sale! Gusgus is 11.2hh, 6 years old. He`s a brilliant lead rein pony but sadly we don`t have enough riders to be able to keep him! £500 but the home is much more important than the price for this sweet pony. Quick sale needed!

Charlie 11.2hh grey section a gelding 13years old.
Ideal lead rein/first ridden pony. Charlie is fab to do in all ways, shoe box catch clip etc. Teeth up to date and wears front shoes. Never sick or sorry. Has taken my 7year old daughter from lead rein to being able to hack with me on main roads and pop the odd jump. Sad sale as daughter now ready for bigger pony. 100% genuine. £900 ono

FOR SALE - 6 years old, Welsh section A For Sale - With a VERY heavy heart and with an emotional daughter, I`m advertising her pony "flash" for sale as she`s sadly out grown him and has moved onto a bigger pony. He`s now wasted being a field ornament. He`s such a sweetheart with the kids, stands to be groomed for hours and loves the fuss. He`s good for the farrier, vets, clipping, dentist etc.. He`s up to date with vaccines, teeth, physio. His passport says 11.2hh but he`s more 12hh. He`s a gelding, 6 years old, Welsh A, green passport. He`s the most perfect lead rein pony, and at all shows he`s in the ribbons. He`s a real looker! As he`s young he can be a tad green sometimes off the lead but he hacks alone, goes in an outline, schools nicely and my daughter rides him off the lead now all the time. He`s not a kick along tho and is nicely forward going. He`s done pony club, gymkhanas, shows, bucket elimination and so on. I have so many good memories with this pony and he taught my daughter how to ride. I have tonnes of photos and videos so please ask if u want more info. The perfect 5* Home for this pony is so important as we all love him so dearly and would love to stay in touch.

Fernville Connemara Pony Stud, Moycullen, Galway, Ireland - For more information call 07960 601883 or email : Johnjcanavan77@gmail.com.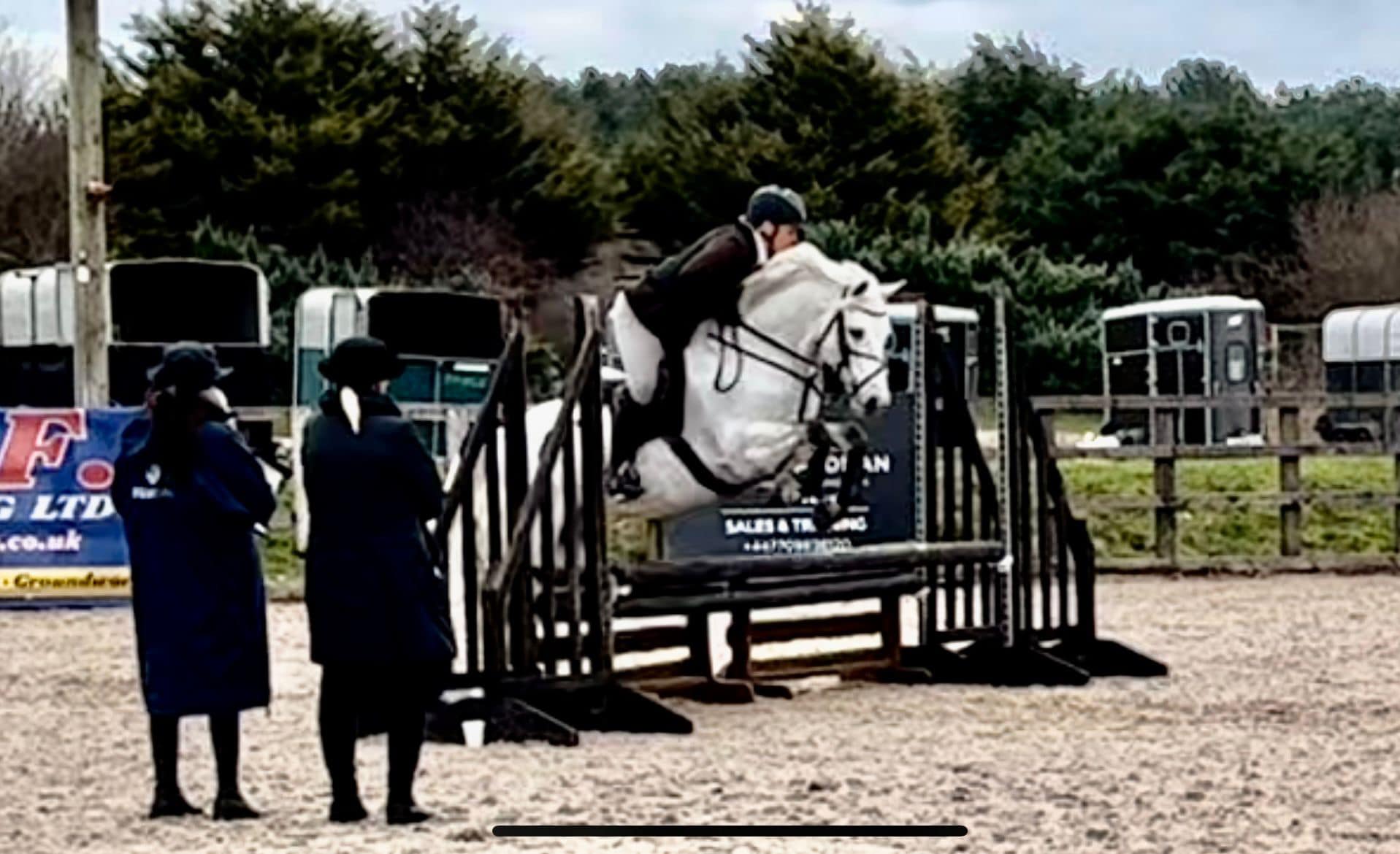 FOR SALE - Rising 4 year old filly expected to make 11.2hh. She will be a substantial mare once fully matured - she is one definitely worth waiting for. Bea has a beautiful head and bold eye. She is a lovely rich chestnut roan. This pony is as beautiful inside as she is out and will take someone to the top or be a child`s best friend. She has a lovely temperament and loves any type of fuss, would be the sort to sit on your sofa if she could! Very good to do in all ways and a very easy pony to have around. Moves for fun with a real look at me action. She will be a top class lead rein/ first ridden pony with the right home or be an asset to any stud. Ready to back and will be easy to do. Very sad sale due to lack of time and change in circumstances. Please no time wasters. Based in Lincolnshire. Experienced kind homes only. £750 Ono Price is negotiable to the right home. Pm for more details.

Sec A Palomino Stallion born 2008 standing at 11.2hh For Sale - This boy has fantastic breeding and would be an asset to any stud. With his lovely nature he would also make a LR pony if gelded. Very kind sweet boy who is easy to do, has been ridden by small children in previous home. He was very thin when we bought him but is putting weight and condition on quickly, changing a lot weekly so will be up and ready to go in no time. £700 with stallion licence or gelded but must be paid for before gelding. Viewing is welcome pictures do not do this beautiful boy any justice. Please no more time wasters 5* home only and serious enquiries only please.

Grey Welsh A 11.2hh - The time has come for Lilly to look for her next pony so Toto is for sadly for sale looking for a new family! He is a grey Welsh A 11.2hh 14 year old.. A perfect leadrein pony who has also driven in the past.. he has taught my little girl to ride, he`s done all pony club activities good to hack out and jumps small jumps, he has good feet barefoot and has never had laminitis.. He loves cuddles and brushing! Home important £1500 with a full wardrobe.

Izzell Pony Stud - For more information call 07743 997989


An Outstanding Harness Prospect or future Childs Pony. - Poisie D Simply Decadent aka Pumpkin is sadly available for sale. Reg Welsh A Gelding and Eligible Arabian Pony, very flashy Palomino approx 11.2hh 7 years old.

Pumpkin has been a loved member of the family for the last few years. He was purchased as a lead line pony but hasn`t done a lot of work with us although we did have a friends daughter put some work into him about a year ago in the round yard and around our town and he was fine . He will need some work to further his education. I don`t imagine it will take long for him to be back to being a good saddle pony.

Pumkins divine movement would see him excel as a harness pony or show pony. He is lovely and quiet, willing to learn and a very flashy boy! He is in FAT paddock conditioned and is rugged. He has a very bright future in the right hands. Priced at $2000. Located Lyndhurst NSW No Payment Plans, No Holds. If you cannot transport asap $30 per week agistment will be charged.

I`ve got a couple of ponys for sale
11.2hh gelding 7yo (grey)
13.2hh mare 11 yo (chestnut)
Both suited for a first or second pony, Good to clip, shoe, travel, load, catch etc Can transport

MOTHERS DREAM PONY - 11.2hh 6yr old mare - Reg SHC, RP - Angel is an absolute pleasure in every way. In 6 months she has taken her rider to off the lead and competing out in the ring. Competed out at ag shows, dressage days and Adelaide Royal with a 6 yr old. Requires no working down or an adult to get on 1st. Also been to school holiday camps, jumped and done games.

Easy on the ground. Kids can do absolutely everything with her. Only for sale as rider moved on to next show pony. Would suit a beginner starting on lead, coming off lead or wanting that 1st pony to show. First to see will buy..

Wellbrow Fell Pony Stud - We are a small family stud, based in the pennine hills breeding top class Fell Ponies for many years. For more information call 01706 853843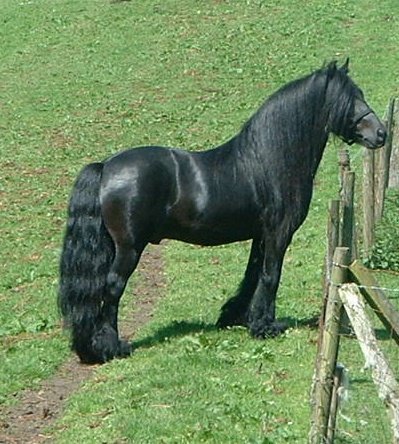 FOR SALE - 4 year old stallion by Lacy Brigadier out of Lacy Jess. 117cm ( 11.2hh) - Dark, dappled grey. Oscar has been lunged and is easy to handle and used to small children. He is eager to learn and very quick to pick things up, he will make a fantastic children`s pony and friend.

I am happy to include gelding in the price and he can stay here to be castrated. Good to catch, with farrier, load etc. A star of the future. £750 Can be viewed near Verwood, Dorset BH31 7AG. We also have a medal winning 3 year old colt available for sale.

FOR SALE - 11.2hh, Welsh sec. A Gelding - 14 years old - Ideal lead rein/1st/2nd pony!!! This pony has got the T-shirt Due to jockey wanting to pursue a career in ballet and not enough time for both Disney is up for sale. Worth his weight in gold!!

Disney is a fun character who loves life .He is safe and sensible ,will follow you around like a dog on the lead rein or will speed up for a more confident jockey.

Since he has been with us he has been hunted, been to shows , done lessons and other riding club activities. He has been left for weeks and then tacked up and been ridden out across the forest and is no different. In his previous home he was ride and lead and was a pony club pony and a wicked mounted games pony.

He likes to jump poles or rustic fences. He lives out on his own or with others or is happy to be stabled if need be. Good to travel/farrier/vet/clip/groom. 100% in all aspects. We love him he is such a cutie but he needs to be out doing his thing. £2700 ONO including tack and rugs etc.

Drymills Pony Stud - Connemara Ponies at stud : Progeny also available Irishtown Claremorris County Mayo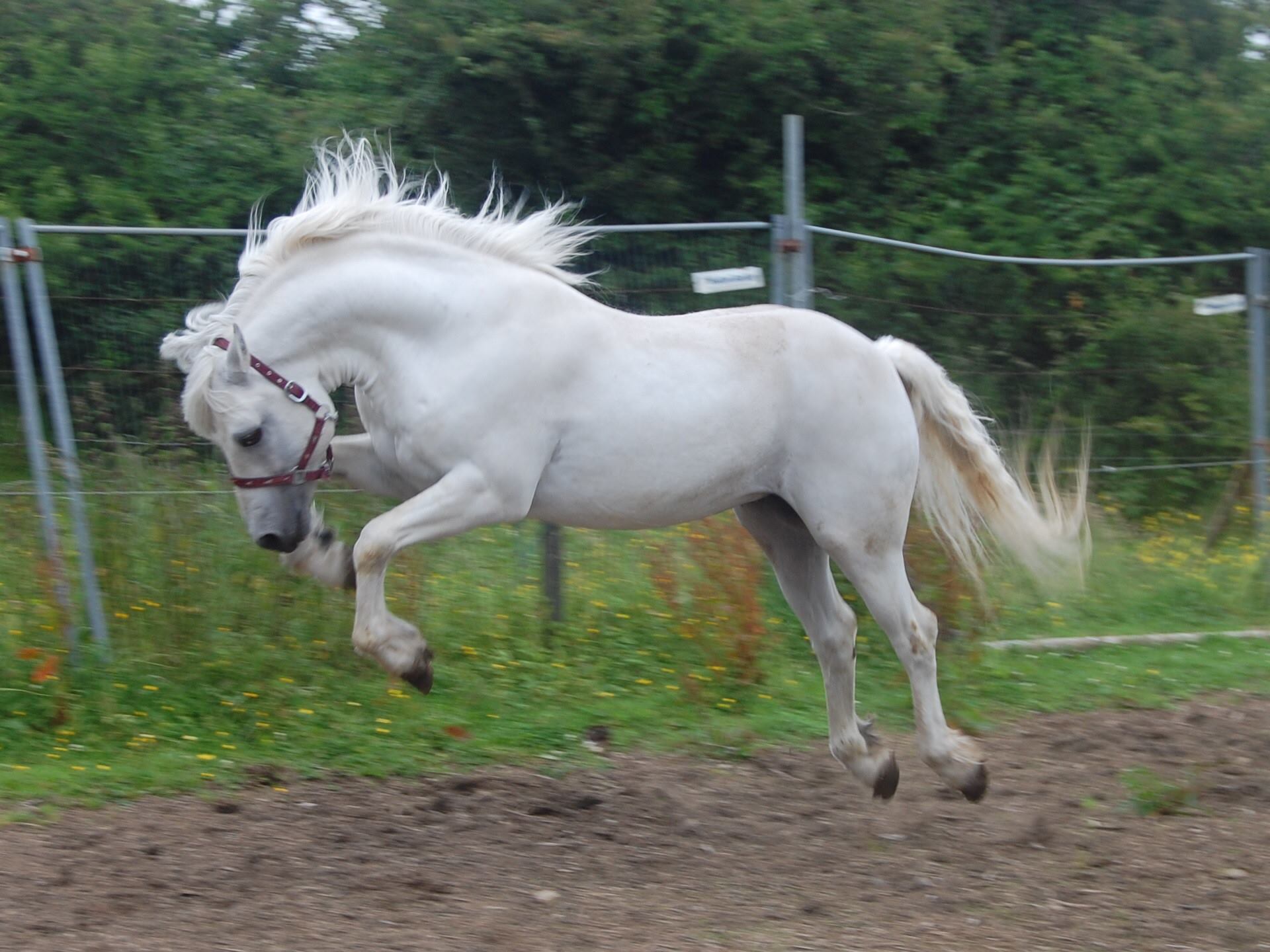 Imogen 11.2 Pony For Sale, Somerset