Horse Show Centre
Looking for equestrian horse show centre hosting dressage, showjumping and eventing see what is on near you with stableexpress.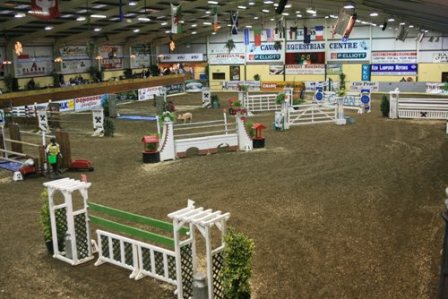 Pegasus Equestrian Center

Pegasus Equestrian Center is located at 2972 Triunfo Canyon Road, Agoura, California. This unique equestrian center is on 22 acres surrounded by riding trails and spectacular views of the Santa Monica mountain range. The uniqueness of Pegasus is it`s flexibility to accommodate a full range of equestrian needs and desires. The facilities range from leasing complete barns for trainers to monthly boarding. Each of the five main barns have their own arenas, turnouts, wash racks, tack rooms/lockers, cross ties and office.
The equestrian grounds incorporate 5 arenas and includes both a covered arena and lounging arena which are both lighted. There is a paved blacktop road and parking lots lined with mature Pepper trees. We provide a unique experience for those Trainers and Clients who desire to own and manage their equestrian business. Our total boarding facilities include 101 box stalls in 7 barns ranging from 6 to 21 stalls, 10 turnouts, 11 wash racks, 17 cross ties, 9 tack rooms and 6 trainer offices. All barns are fully lighted and have security lights at each end.
http://pegasusequestriancenter.net/