Warmblood Stallions
In the modern world Warmblood stallions dominate sport horse breeding, with the vast majority of showjumpers, dressage horses and more recently event horses being bred from warmblood horses. Here at stableexpress we have amassed a huge database of warmblood stallions and horses, with pics, videos and pedigree information going back generations. Browse through the different stallions listed if there are any stallions you would like adding please email us at info@stableexpress.com
High Offley Fernando (Coloured Warmblood Stallion, sired by Kannan)
A rare opportunity to use a coloured stallion that has some of the finest warmblood bloodlines available from top European bloodlines, sired by the great Kannan, High Offley Fernando has a proven jumping record and is producing outstanding progeny that look to excel in the different equestrian sports. Call:
07811 329229
- Email:
highoffleystud@yahoo.co.uk
Below you can watch High Offley Fernando in action.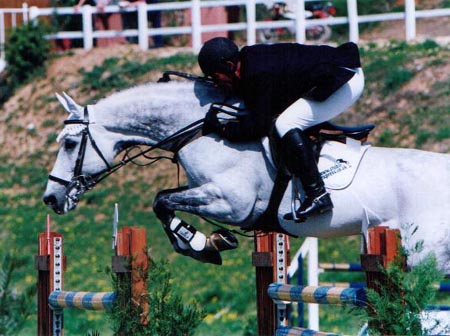 Whisper In The Wind
A sire who has won he the gold league of the UK county jumping circuit as well as international classes at HOYS, Whisper In The Wind has amassed more than £80,000. Whisper In The Wind is based in Solihull in Birmingam and is available for natural covering. For more information on Whisper In The Wind please call 0796 8161133 or email h.vanheyningen@gmail.com .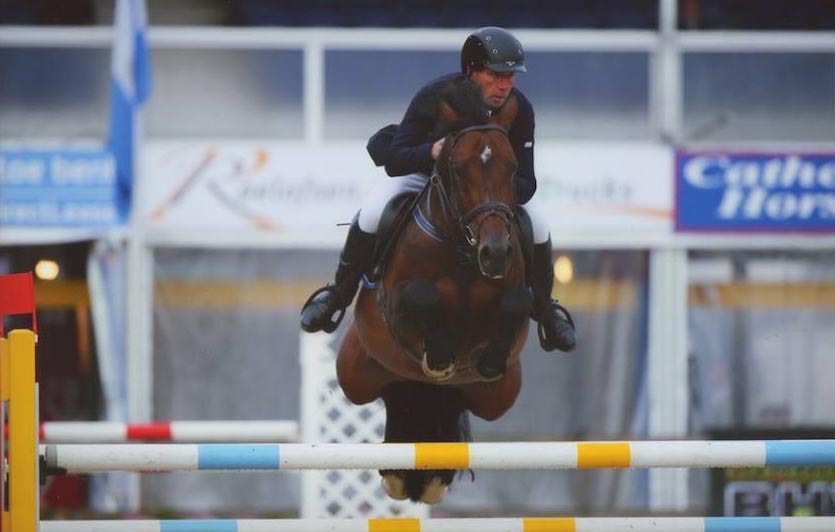 Yearling For Sale By Whisper In The Wind
A yearling colt sired by Whisper In The out of a proven jumping mare, Call :- 07977 279734 / 07977 279734 - Location :- Stafford.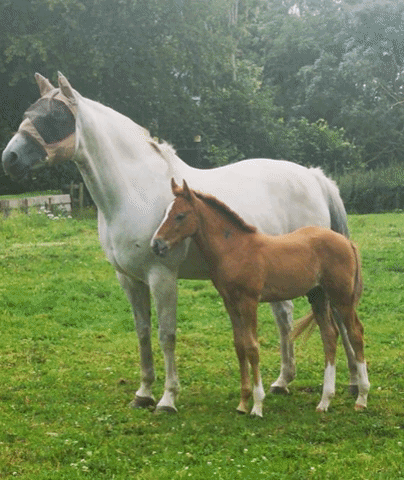 Baloubet Du Rouet
Galoubet A x Starter
Baloubet du Rouet is a selle francais, French warmblood showjumping horse, who was one of the worlds most successful showjumping horses, winning the world cup final 3 years in a row with Brazilian rider Rodrigo Pessoa, together Rodrigo and Baloubet Du Rouet also won Olympic gold medal at the 2004 Athens Olympics. As a sire Baloubet Du Rouet has produced countless progeny who are successful in the showjumping arena, a few of the best known progeny include Chaman, Paloubet d`Hallong and Balou du Rouet.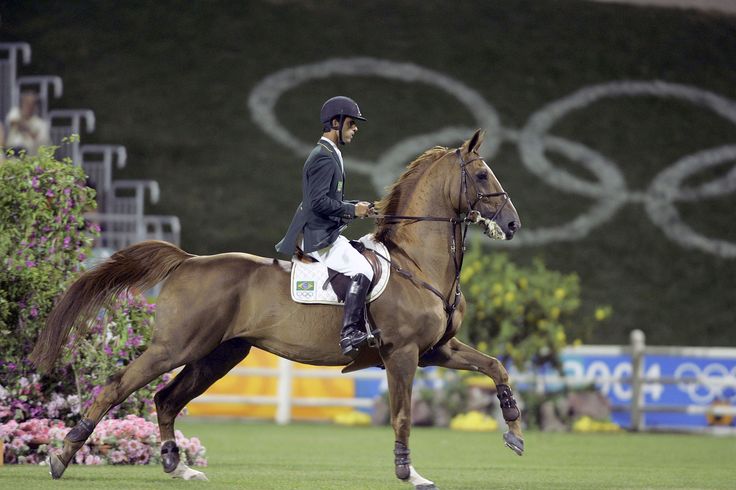 CHACCO-BLUE
Chambertin x Contender
- Chacco Blue is a grand prix jumping stallion competed by German riders, Andreas Kreuzer and Alois Pollmann-Schweckhorse, sired by the stallion Chambertin out of the international jumping mare Contara who is a daughter of Contender, Chacco Blue has some of the finest bloodlines from the many different German warmblood breeding associations. As a sire Chacco Blue has been a regular in the world ranking as one of the leading sires with progeny that include Tailormade Chaloubet, Chaccland and Crazy Quick to mention but a few.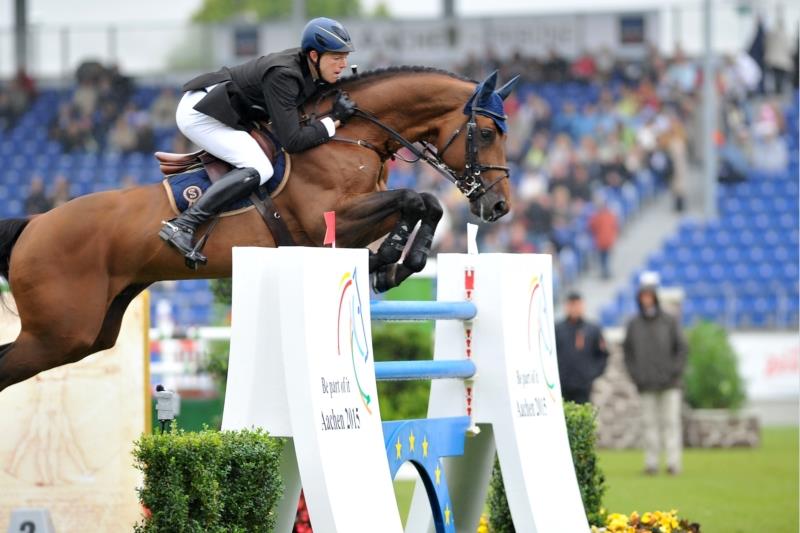 DIAMANT DE SEMILLY
Le tot de Semilly x Elf III
- A French warmblood, Diamant de Semilly was a member of the 2002 French national team that won gold at the world equestrian games and a team silver medal at the 2003 European championships. Top progeny of Diamant de Semilly include Don VHP, Dominator 2000 Z, Polinska des Isles and Emerald. Below you can watch a video of some of Diamant de Semilly carrer highlights.
CASALL
Caretano x Lavall I
- Casall is a popular warmblood breeding stallion who has become one of the worlds leading sires, progeny of Casall include Casello, Casallo Z, Chesall Zimequest and Alicante, to mention but a few of the offspring he has produced. He represented Sweeden with rider Rolf Goren Bengtsson at the 2012 London Olympics as well as the 2013 European championships and the 2014 world equestrian games.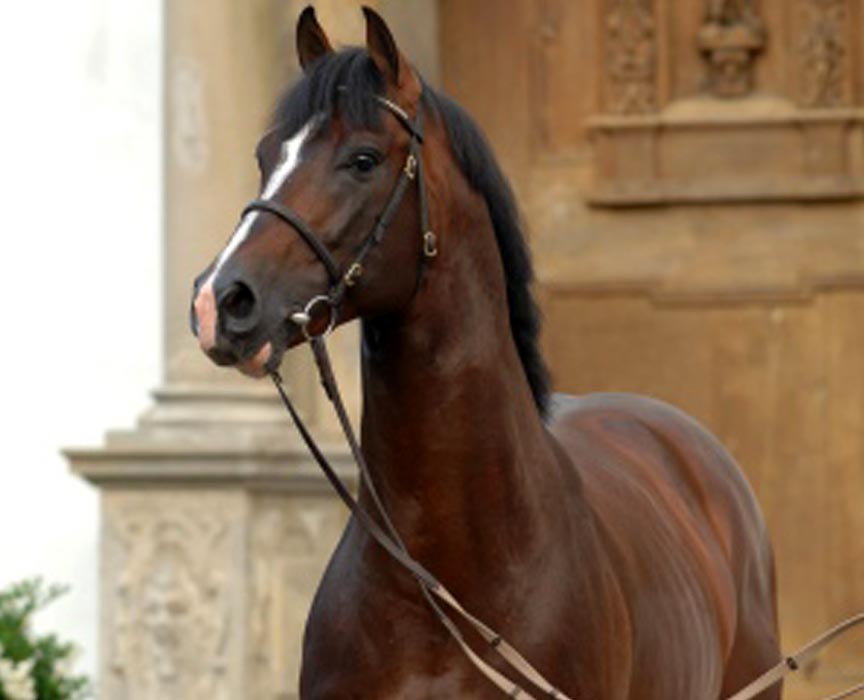 Kannan
Voltaire x Nimmerdor x Le Mexico
Kannan was one of the leading warmblood sires by progeny winnings in the world, among his many offspring who won numerous international classes in the winner of the 2012 Olympic individual hold in London, Nino Des Buissonets. Kannan himself won numerous classes including the representing France at the European Championships and being a member of the winning French nations cup team at La Baule and Lisbon.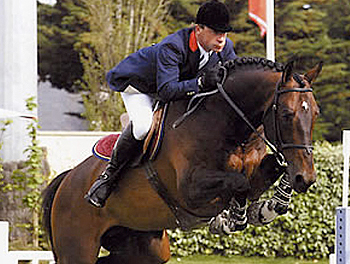 TOULON
Heartbreaker x Jokinal de Bornival, BWP Warmblood
- Toulon showed himself to be a talented jumping horse at a young age, he progressed through the age classes through to international level where he has won many grand prixs and international classes. Offspring of Toulon include Toulago, Dadjak Ter Puttenen, Ramses and Bernadien von Westuur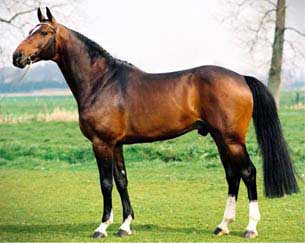 CORNET OBOLENSKY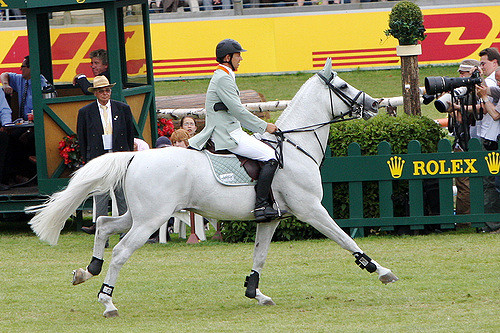 KASHMIR VAN`T SCHUTTERSHOF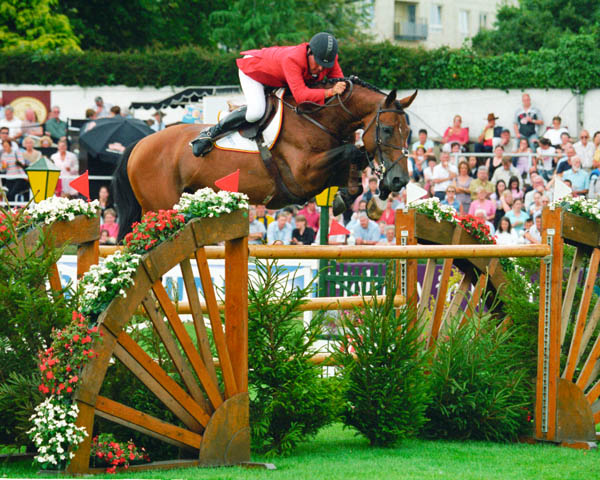 NABAB DE REVE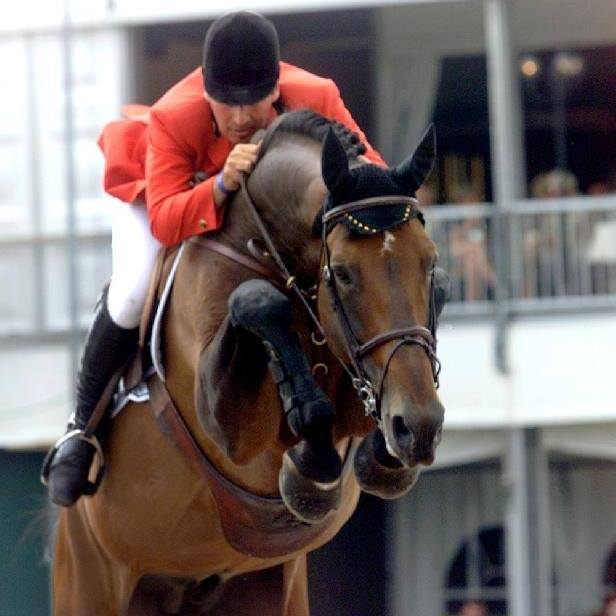 CARDENTO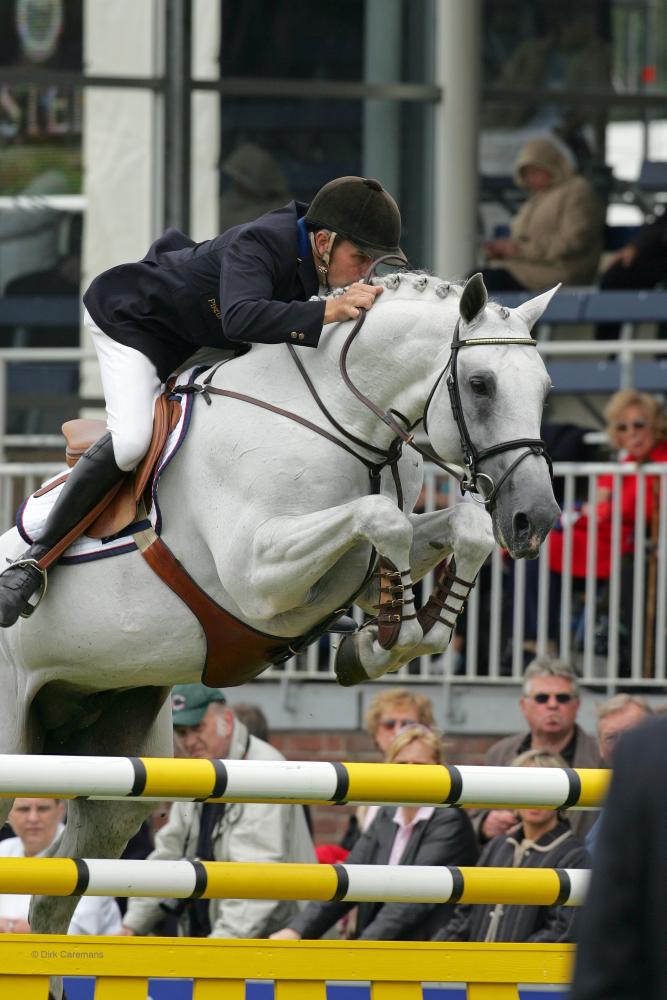 BERLIN (CASPAR)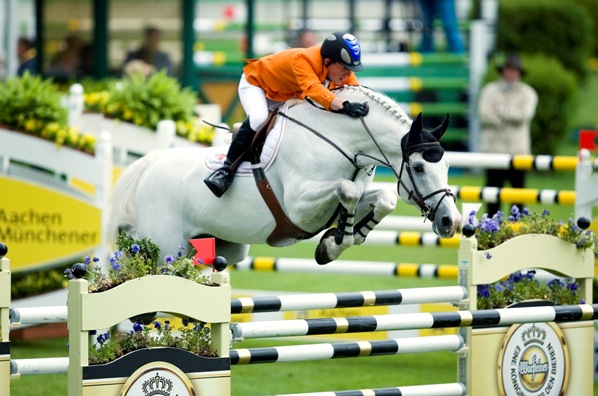 MYLORD CARTHAGO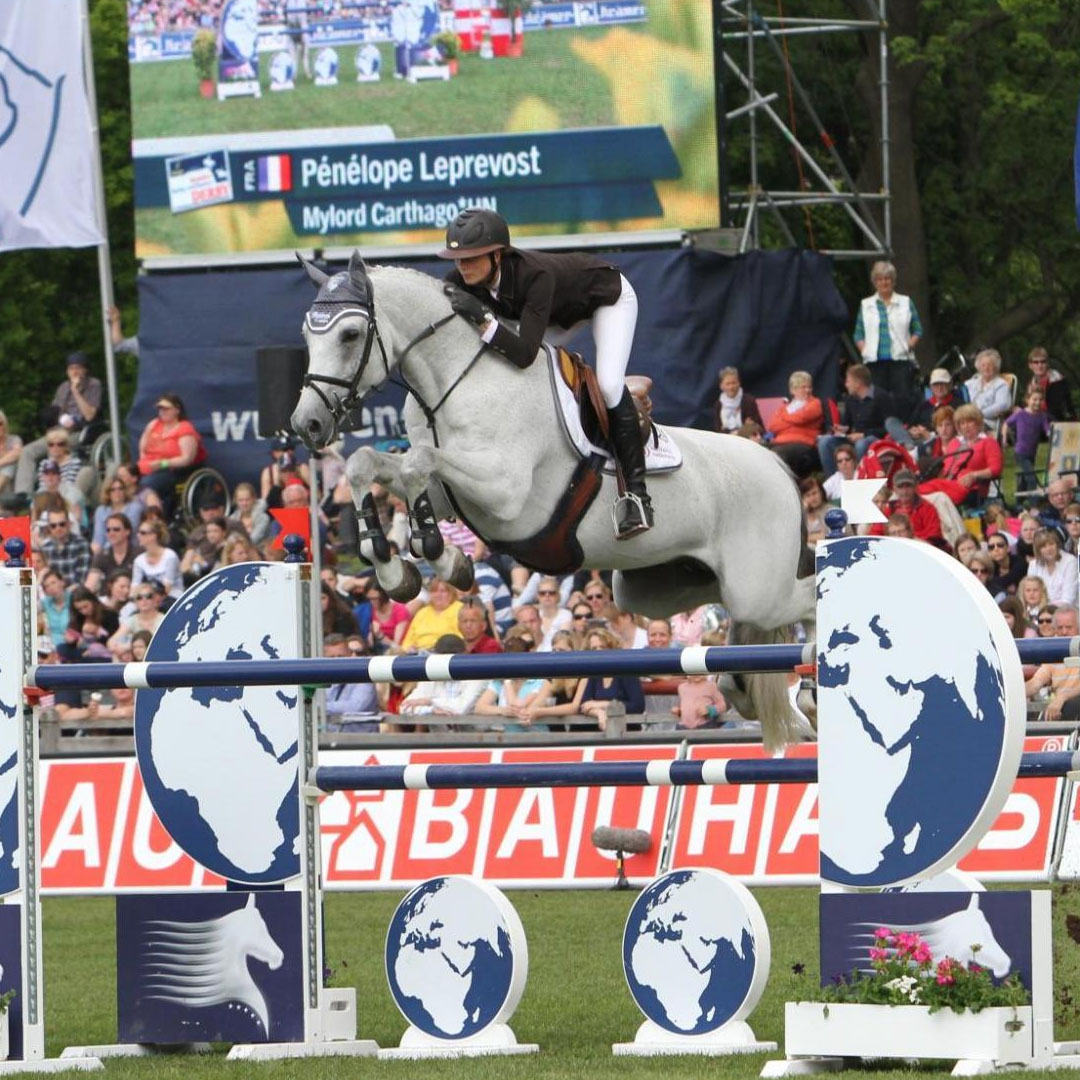 BALOU DU ROUET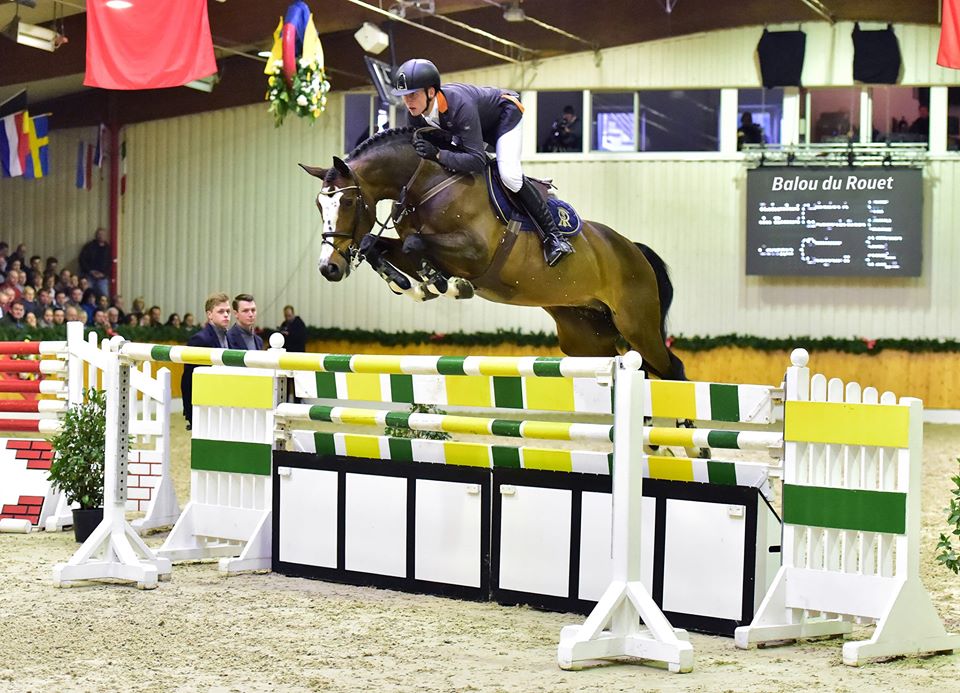 FOR PLEASURE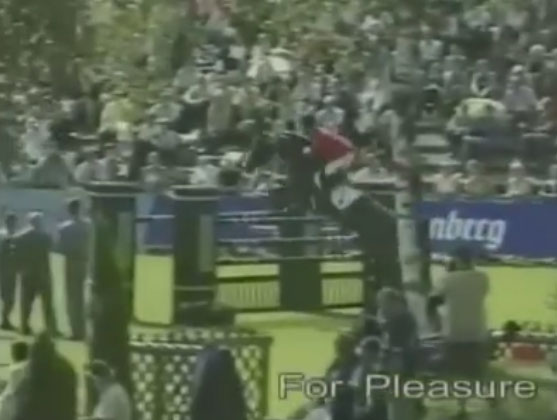 CONTENDRO I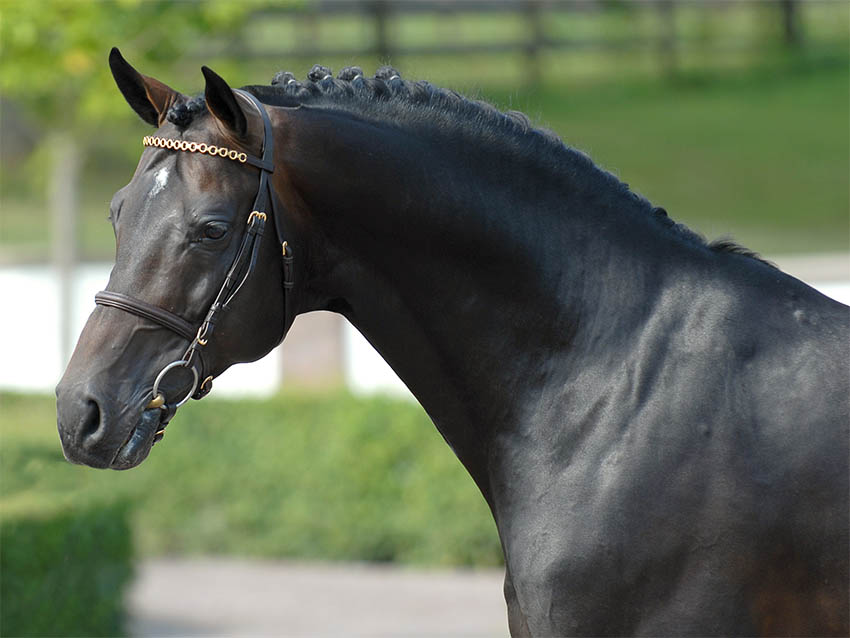 QUICK STAR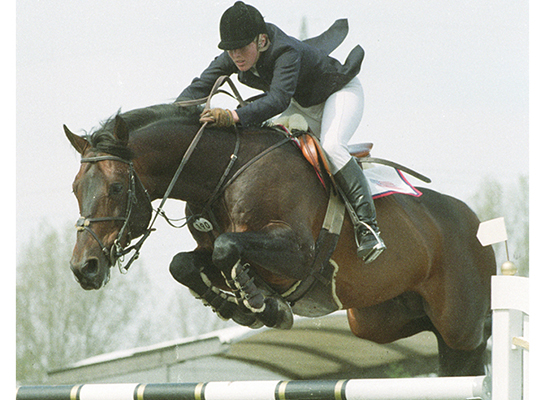 Darco - BWP Belgium Warmblood Stallion
One of the most influential warmblood stallions from Belgium, Darco competed at the 1990 olympic games with Ludo Philippaerts, Darco has sired a generation of showjumping horses who have been so successful with a number of top riders.
DARCO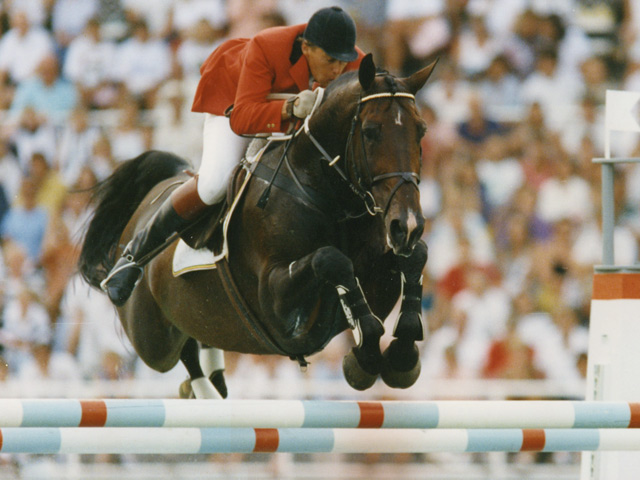 MR. BLUE
JALISCO B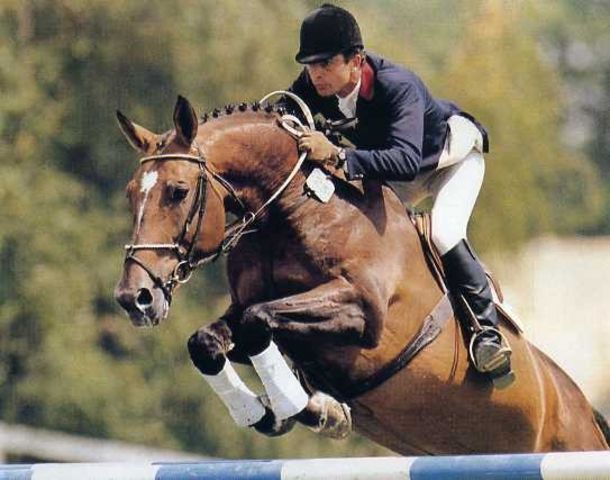 NUMERO UNO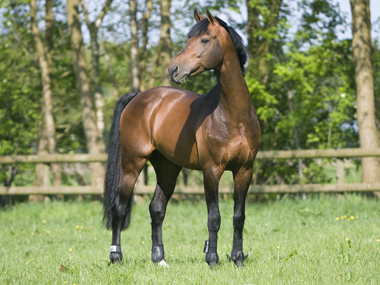 NIMMERDOR
SAMBER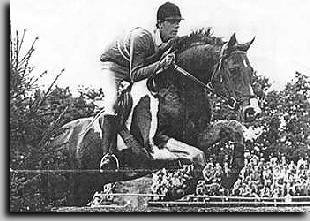 ANDIAMO Z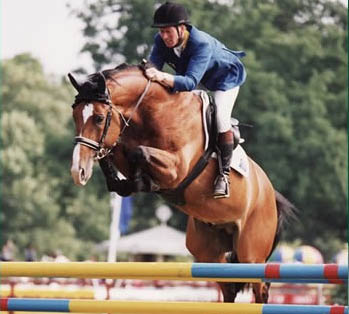 CARTHAGO Z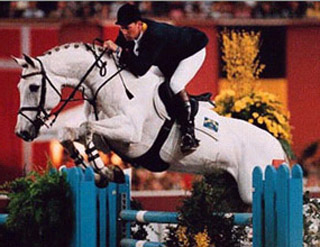 RAMIRO Z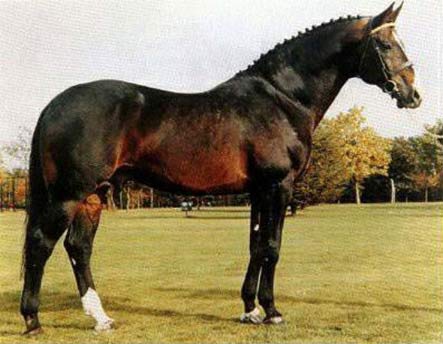 CALIDO I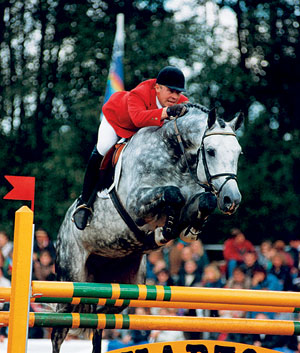 QUITO DE BAUSSY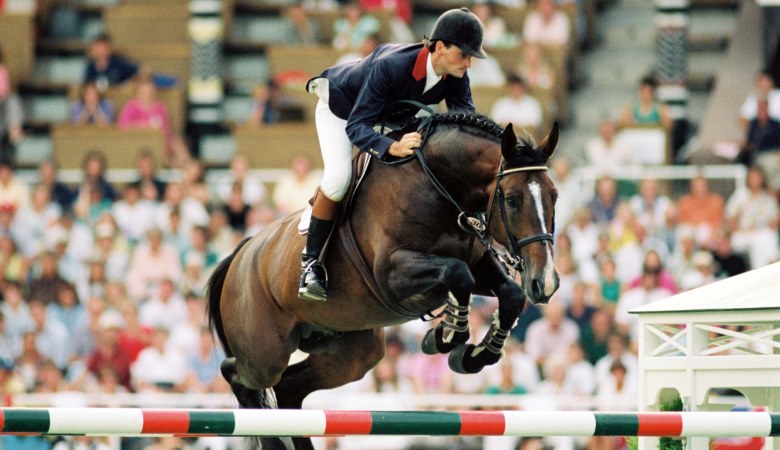 Argentinus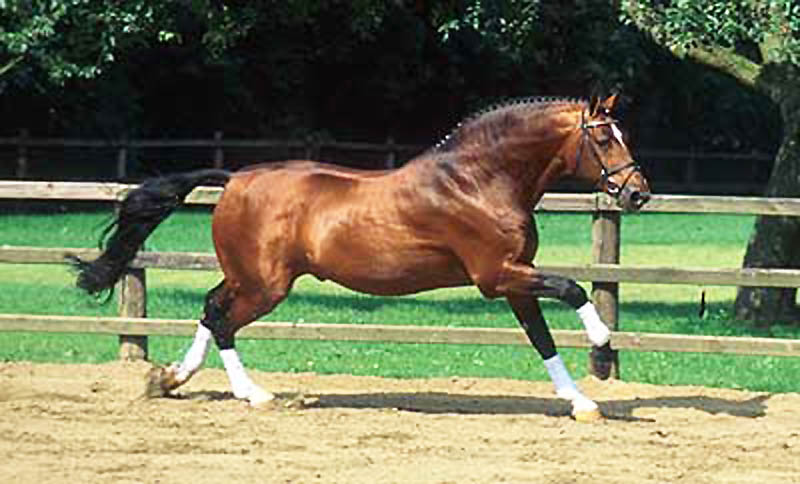 Papillon Rouge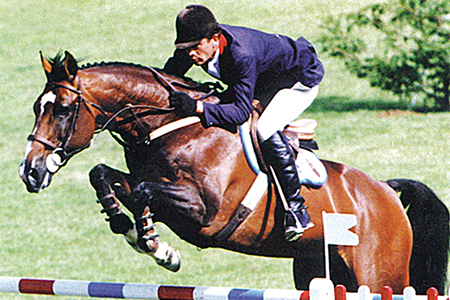 Cassini I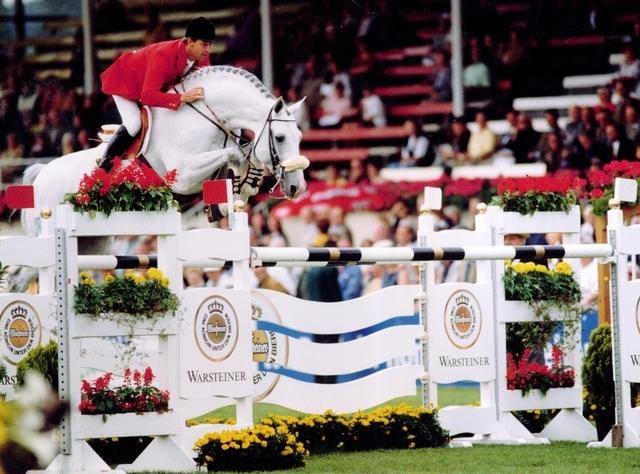 Indorado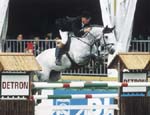 Guidam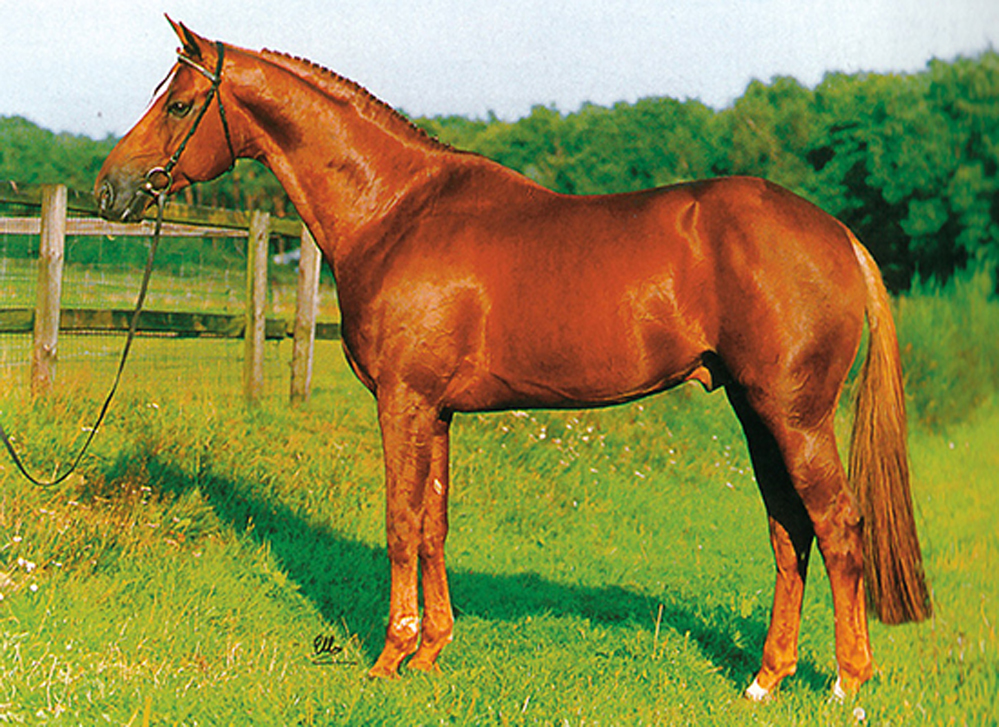 Corrado I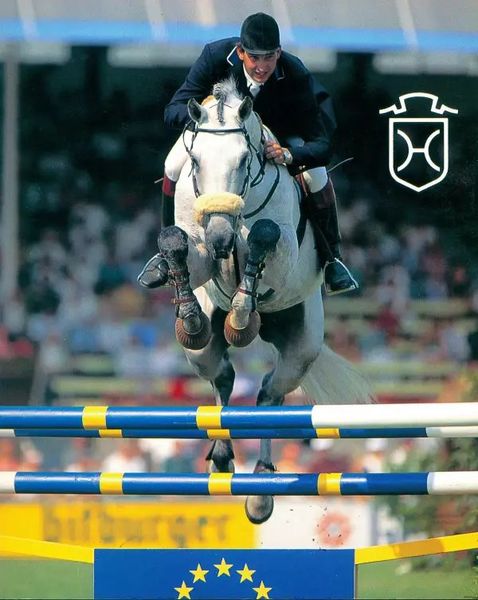 Apache d`Adriers
Hamlet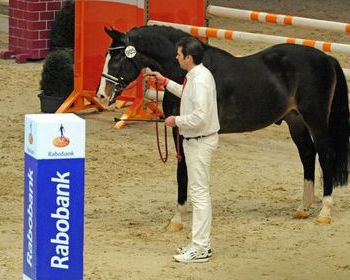 Acord II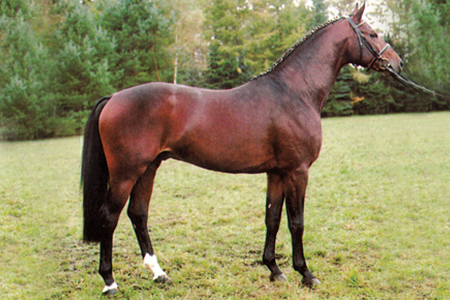 Libero H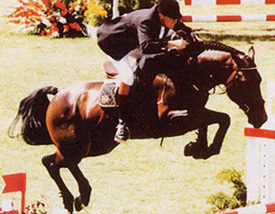 PILOT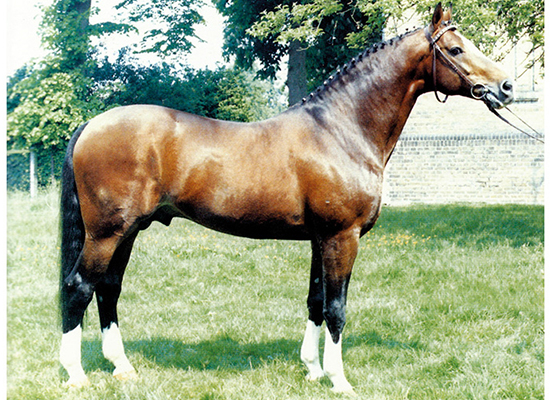 I LOVE YOU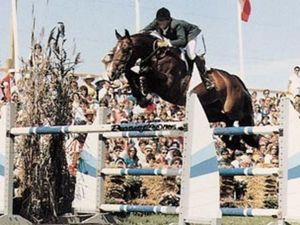 Concorde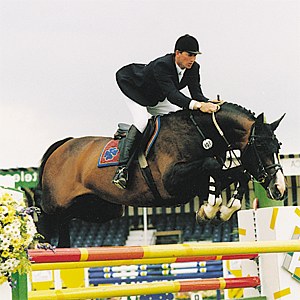 Animo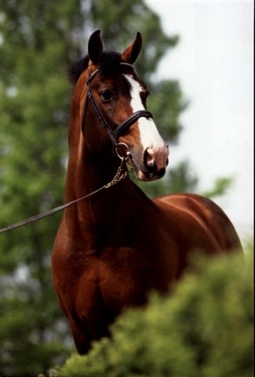 AHORN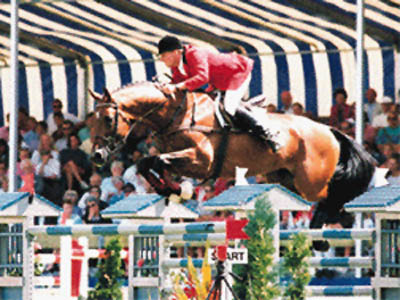 Calvaro Z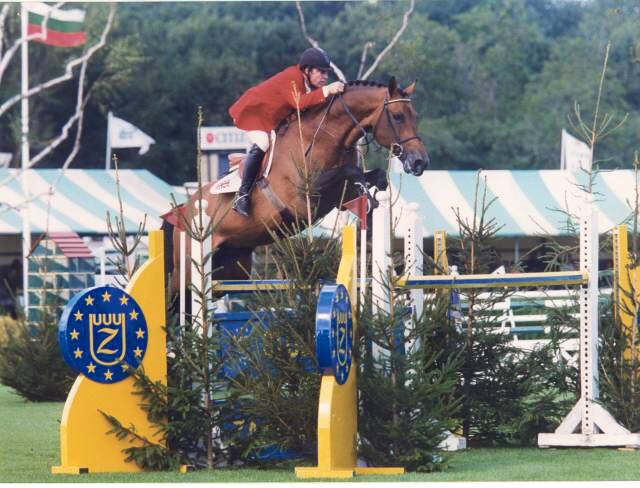 Calypso II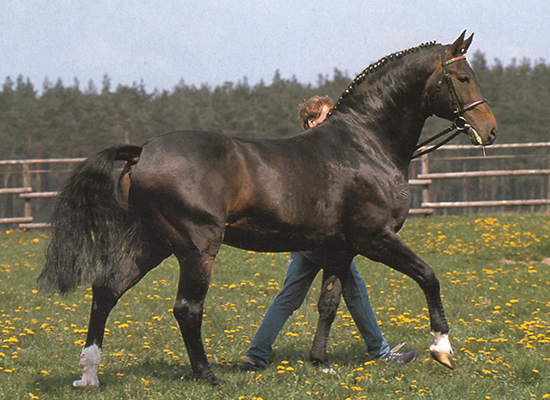 Voltaire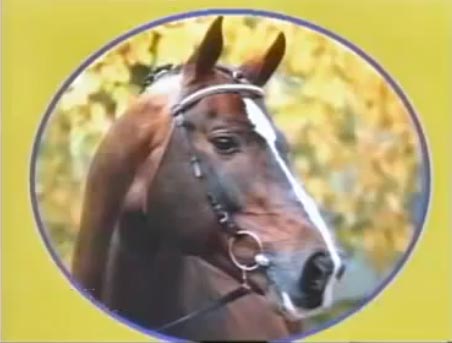 Burggraaf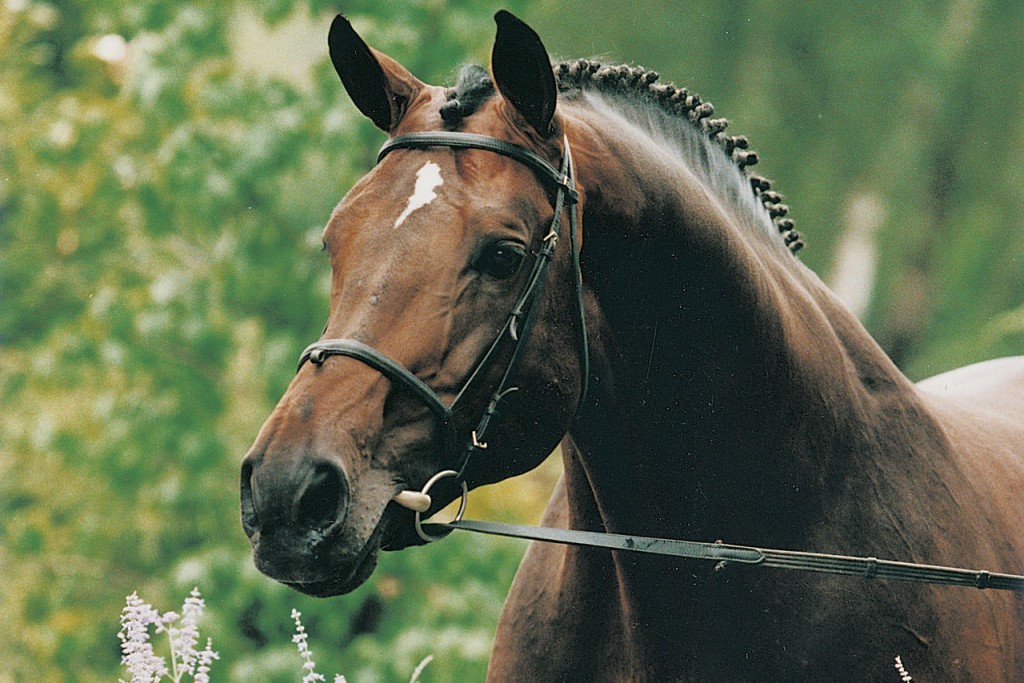 Calvados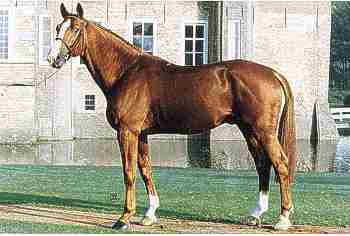 Flemmingh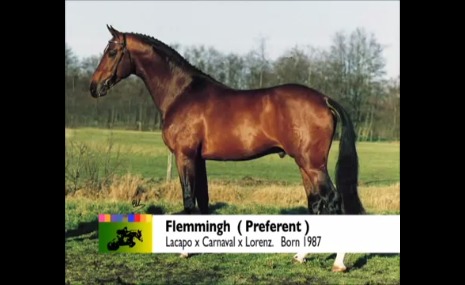 Galoubet A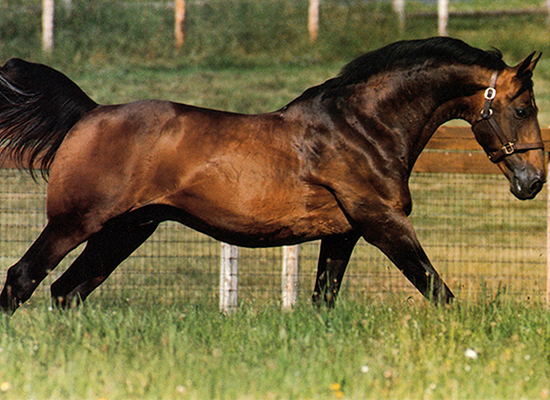 Nonstop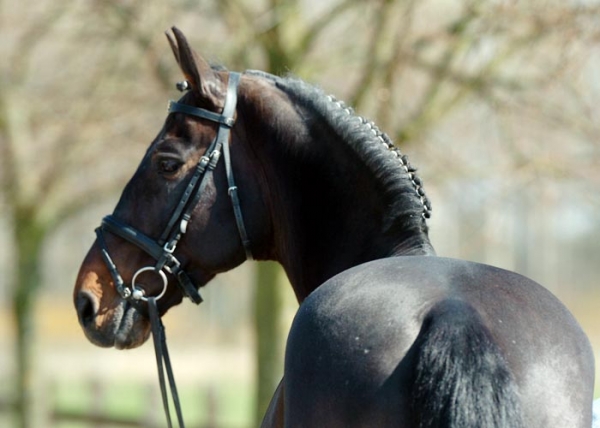 Espri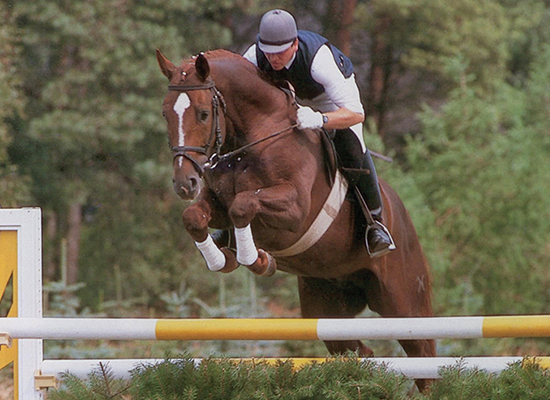 Flipper d`Elle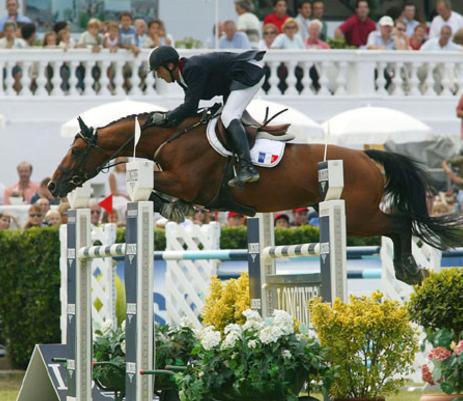 Contender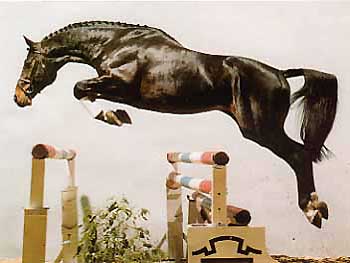 Goldfever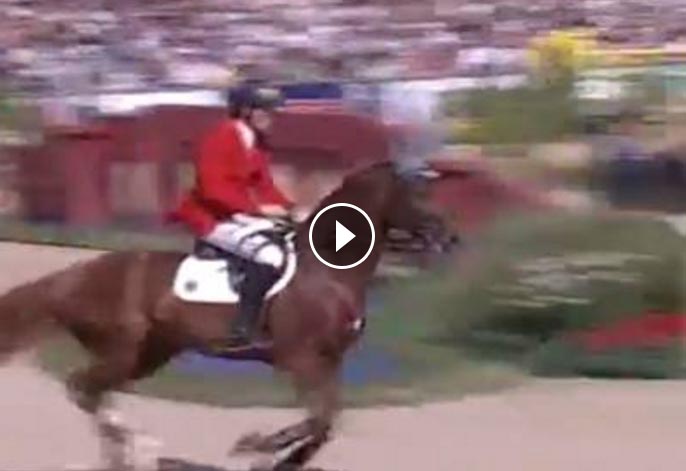 Emilion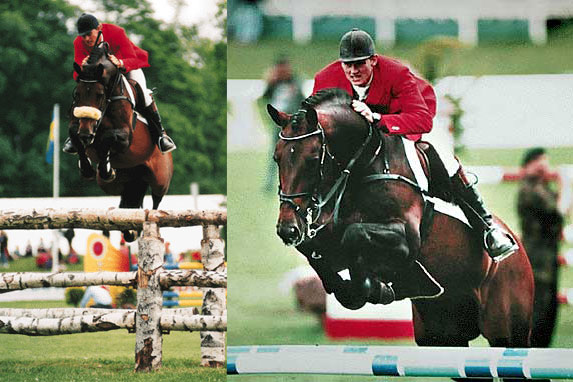 Quick Star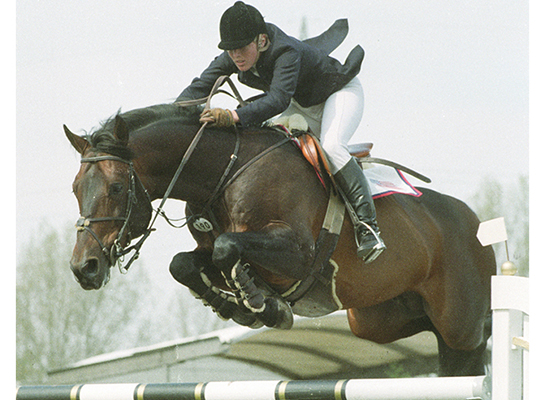 Gotthard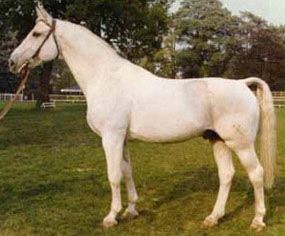 Stakkato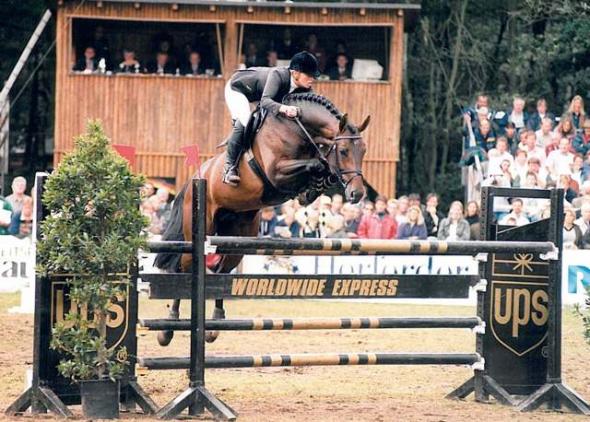 Caretano Z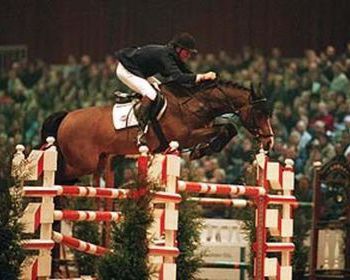 Polydor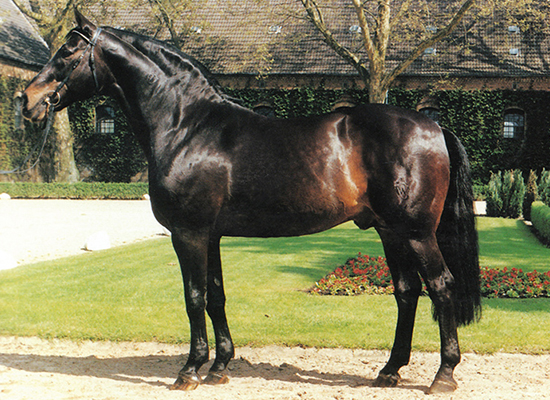 Double Espoir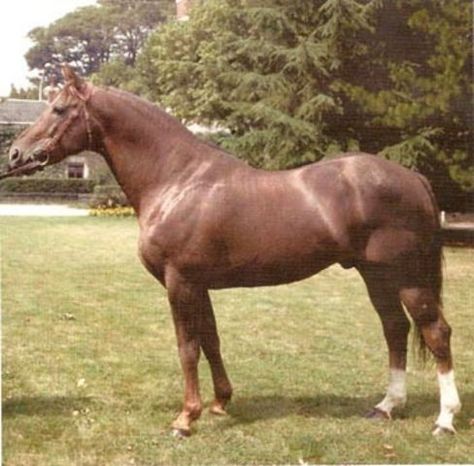 Corland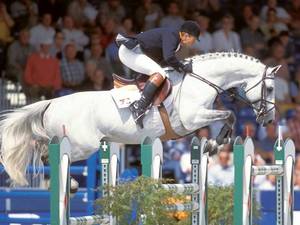 Graf Grannus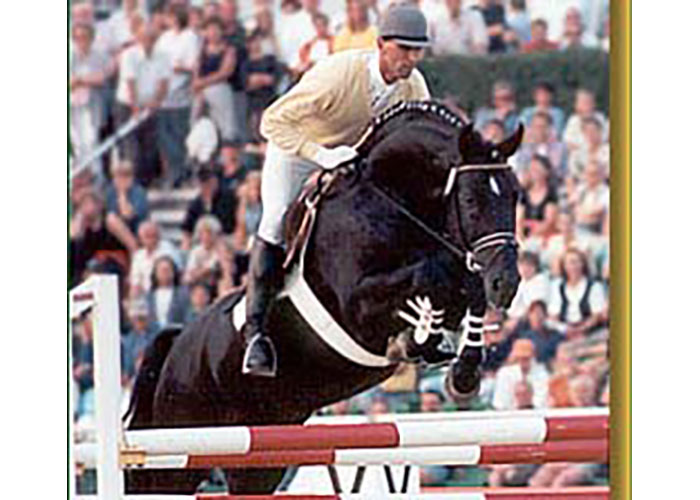 Grand Veneur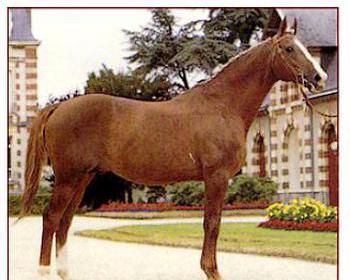 Irco Polo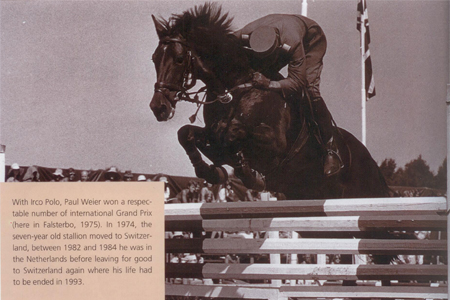 Clinton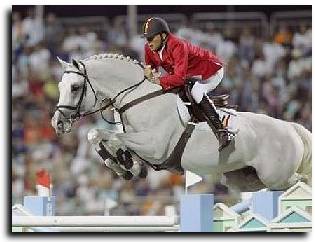 Le Tot de Semilly
Chambertin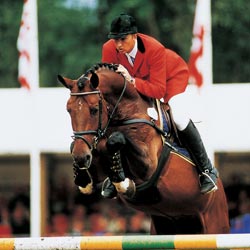 Uriel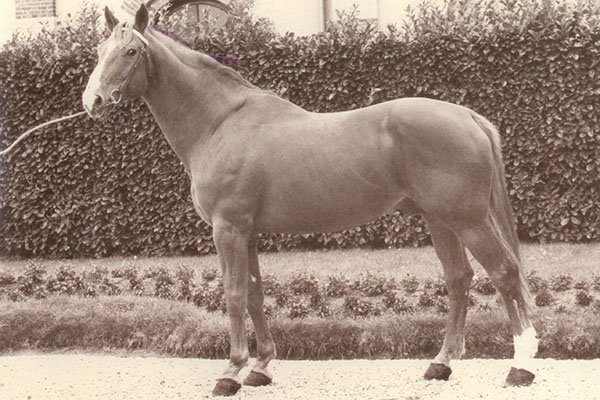 VERDI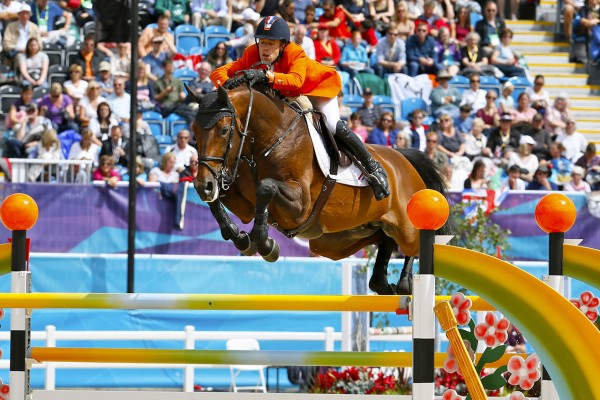 SKIPPY II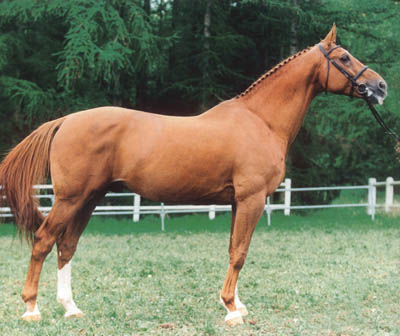 KING OF DIAMONDS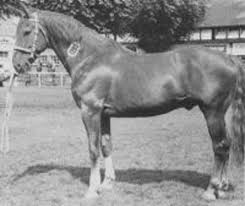 LANDADEL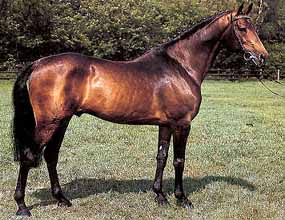 LE MEXICO
LUX Z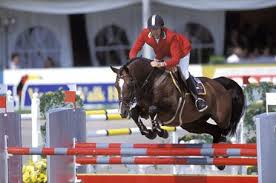 SILVIO I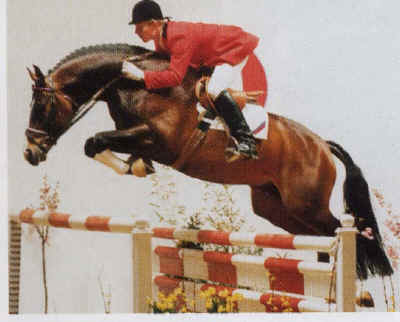 NARCOS II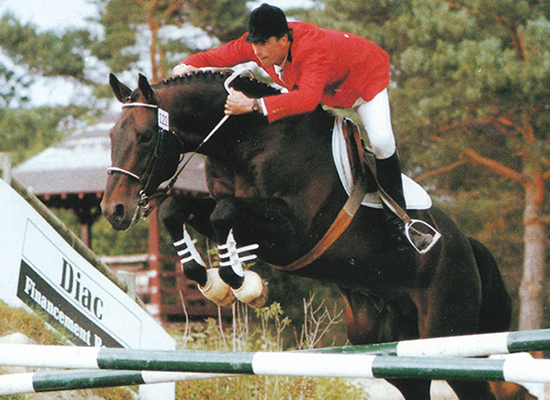 PARCO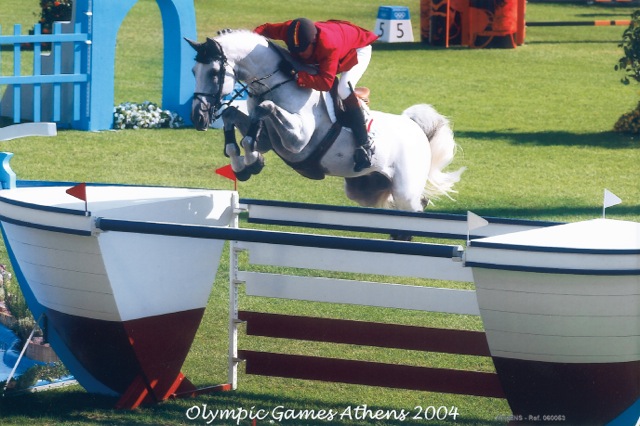 SANDRO BOY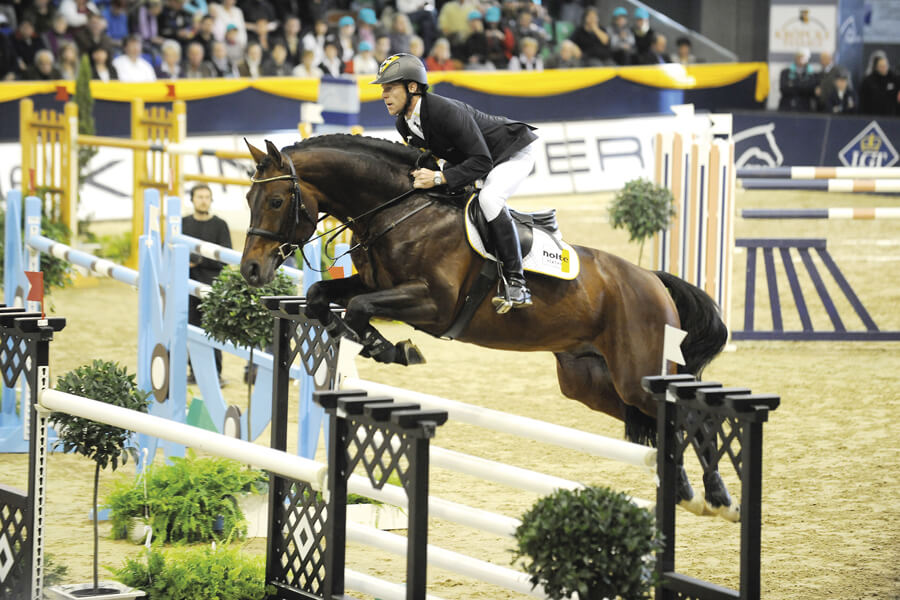 Laudanum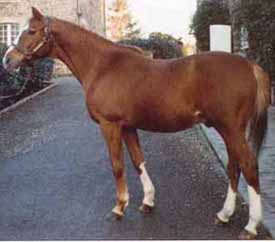 Cassini I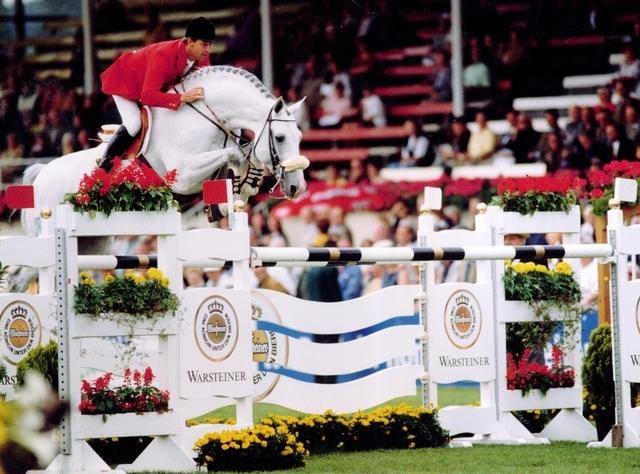 Cor de la Bryere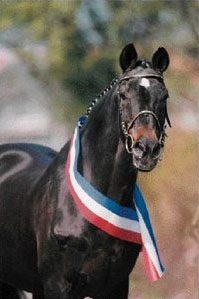 CUMANO Z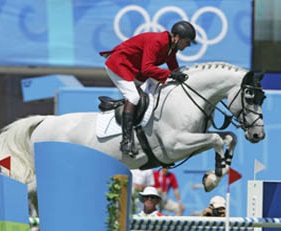 CALETTO I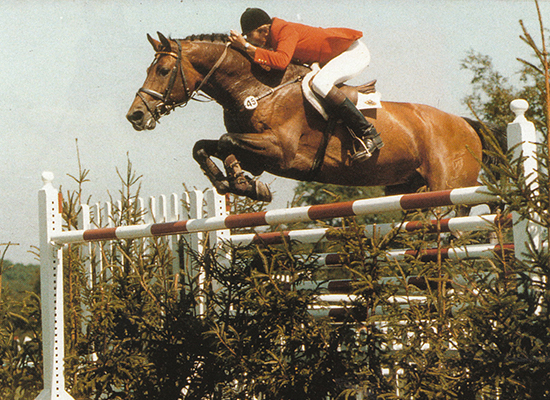 CALETTO II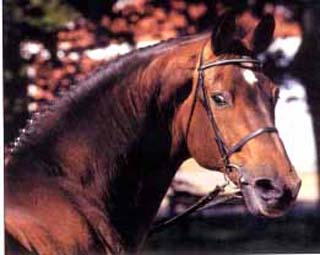 CRUISING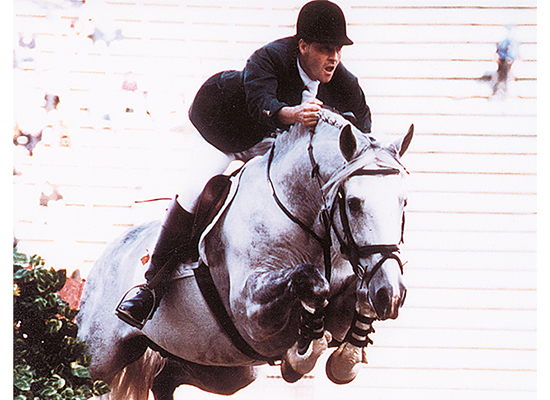 EMERALD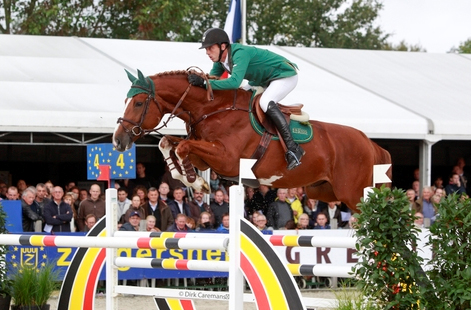 CAPITOL I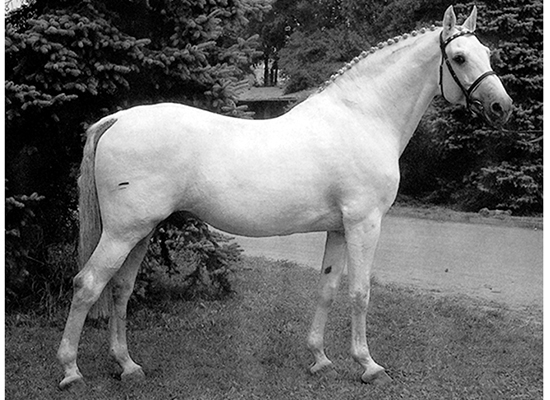 CARETINO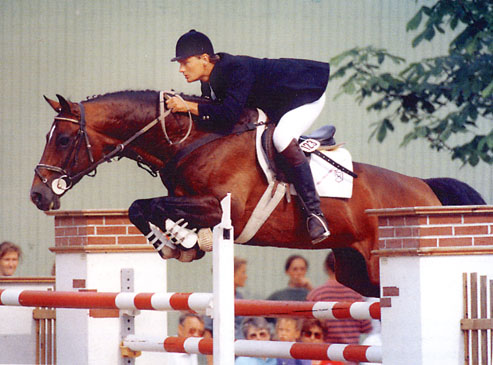 GRANNUS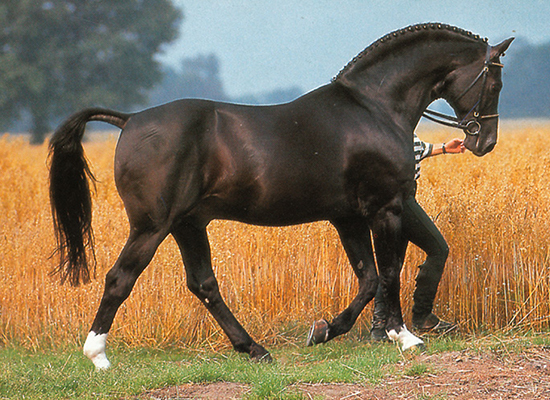 CHIN CHIN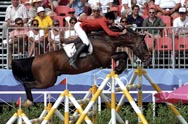 BIG STAR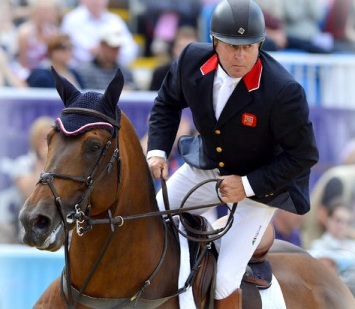 INDOCTRO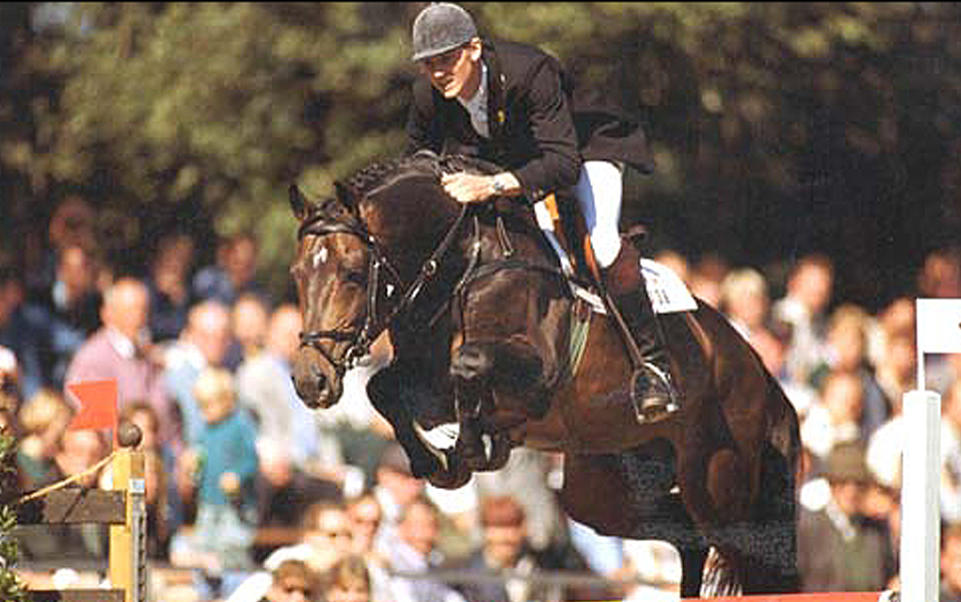 QUIDAM DE REVEL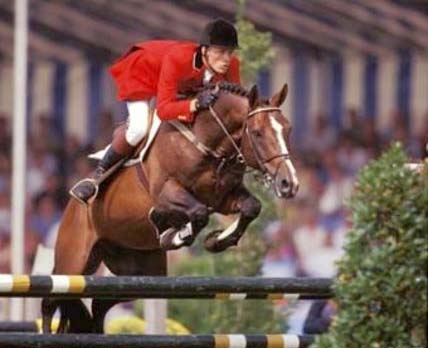 JUS DE POMME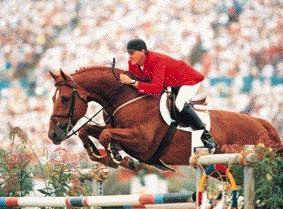 CANTUS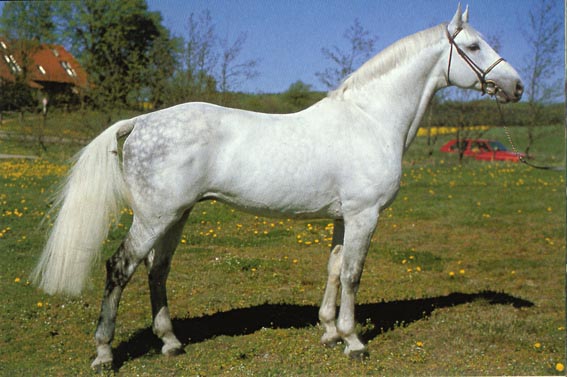 HEARTBREAKER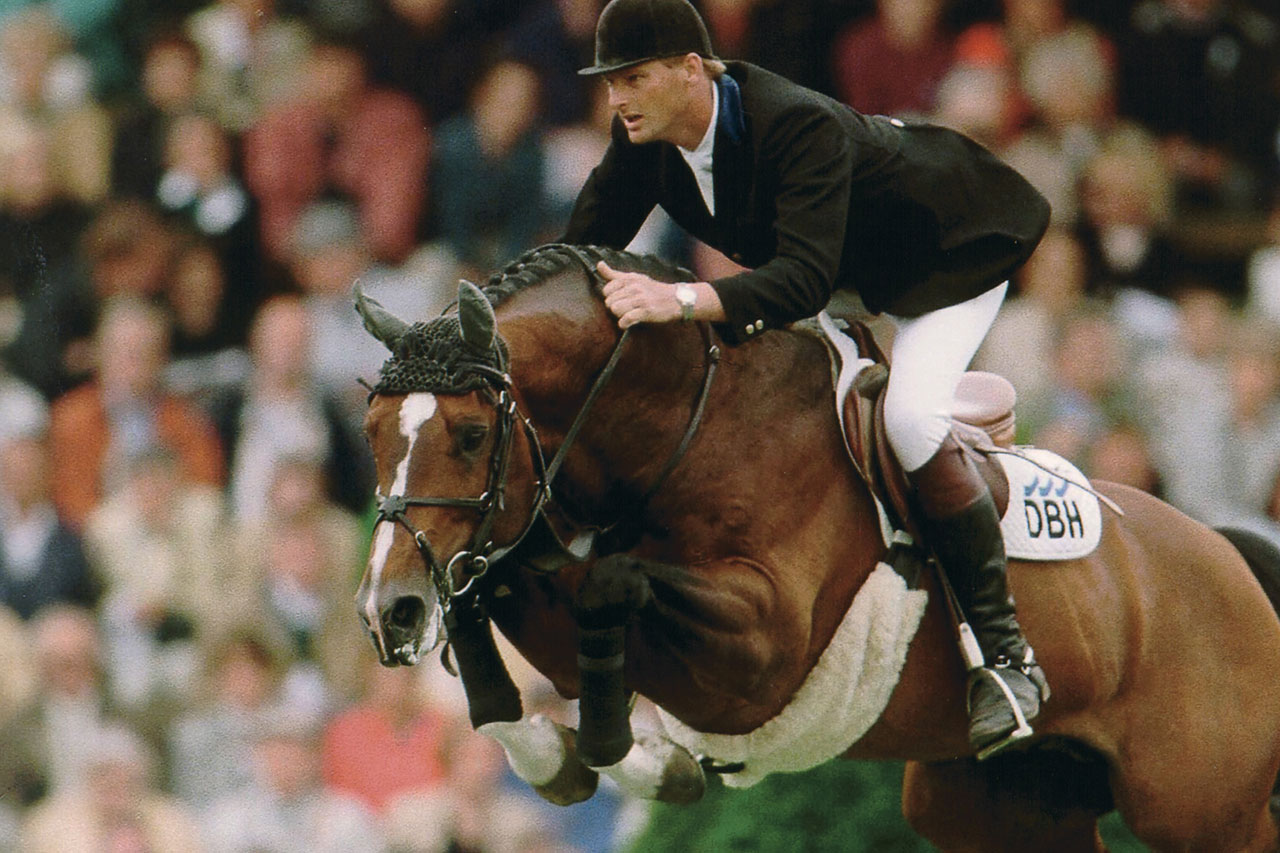 ARKO III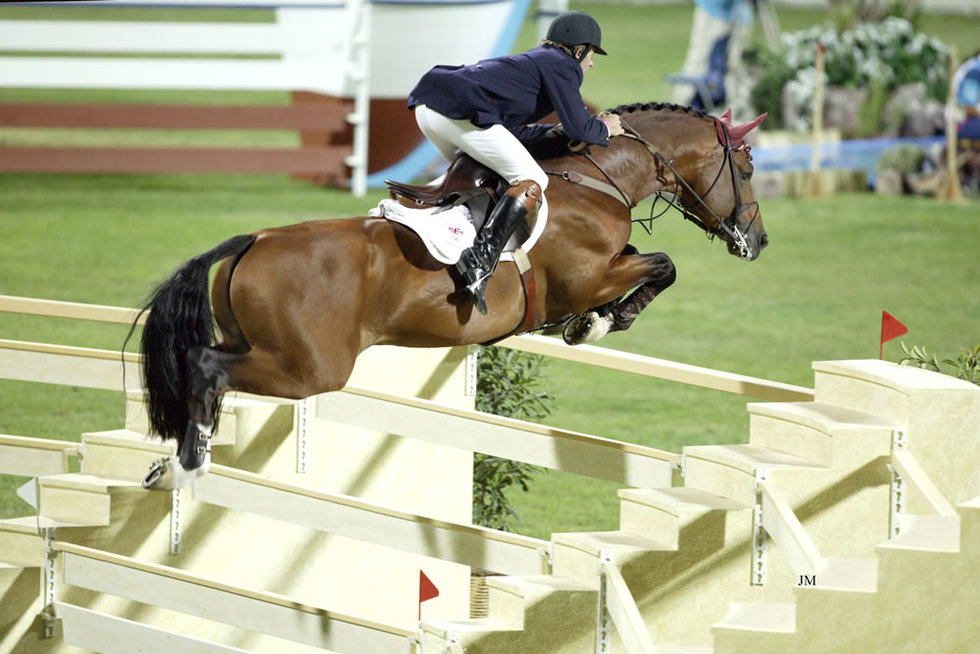 ATHLET Z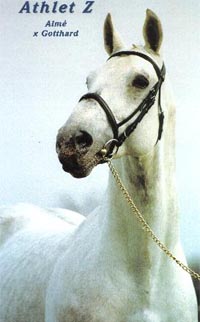 ALME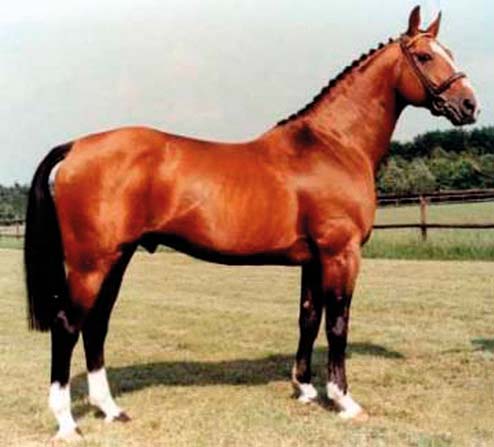 CENTO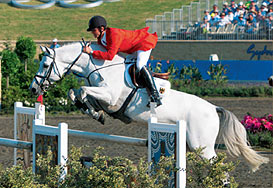 LANDGRAF I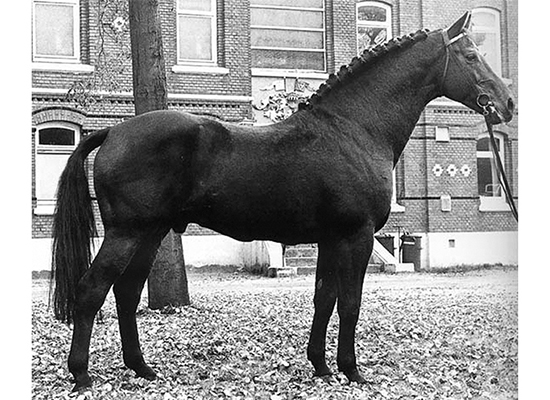 Stallions from the different registered warmblood breeding associations and studbooks, AES, KWPN, Zangersheide, Selle Francais and many others

Shire Horses For Sale, Browse Stable Express Equestrian Classifieds and find breeders of shire horses from all around the world, Shire Horse For Sale, Sell Shire Horse…
Read More