Showjumping Stallions
Looking for a show jumping stallion at stud, see below sport horse stallions from all around the world for breeders of show jumpers. show jumping stallions standing at stud : natural coverings, frozen and chilled. If you are a stud farm offering show jumping stallions available for breeding and would like to feature them of Stable Express please email us at info@stableexpress.com.
Relevantus (Zorro) - International Showjumping Stallion
A international showjumper who represented Mexico at the 2008 Hong Kong Olympics and the 2010 World Equestrian games competed by Federico Fernandez & Peter Wylde Zorro has numerous wins in many grand prixs. Zorro is available for breeding via Eurequine LLC, for more information call (916) 203-2247 or Email: Edgar@Eurequine.com. Below you can watch Relevantus (Zorro) at the world equestrian games,


Coloured Show Jumping Stallion At Stud
Sired by Kannan, High Offley Fernando is a proven competition horse with a performance record of competing up to 1.40m classes. Fernando is an excellent breeding stallion producing coloured sport horses that can excell in the sport of showjumping, for more information call : 07811 329229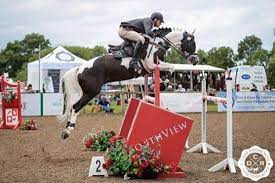 Jumping Stallions At Stud - Zangersheide Stud
Zangersheide Stud have semen available from our star stallions Atomic Z (Cumano), Chellano Alpha Z (Contender), Air Jordan Alpha Z (Argentinus) and Aktion Pur Z (Ars Vivendi). You want to breed the next Chill R Z, HH Carlos Z or Unex Chamberlain Z. Don`t hesitate to order semen now! Contact Lemmens@zangersheide.com for more info.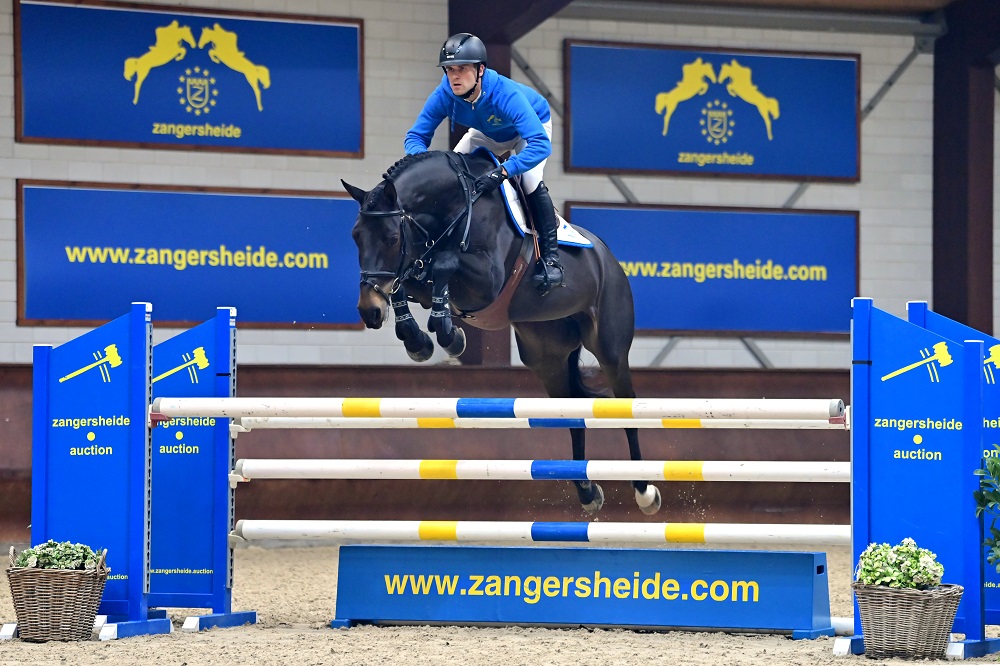 Jumping Stallion - Libra K - Libra K`s great exterior and jumping talents are profoundly rooted in his pedigree. His sire the Holsteiner stallion Libero H (Landgraf I) is one of the most influential stallions of the last decennia both in sport and in breeding. In 2011 Latino K by Libra K claimed both individual and team gold at the FEI European Junior Eventing Championships in Portugal.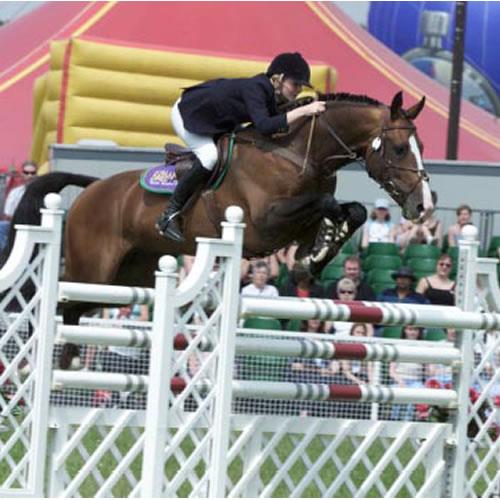 Irish Showjumping Stallion - The 5yr old TIH Stallion Castlelawn Captain Junior capped an excellent season by finishing top of the 5yr old ISH Studbook Showjumping Series under Shane Dalton by finishing 5th of 41 in the final series at The Meadows. Owned by Gabriel Slattery the Captain Clover (pictured) Stallion was bred by Elizabeth Gallagher in Mayo out of a Diamond Lad mare. Well done to the team behind this great achievement.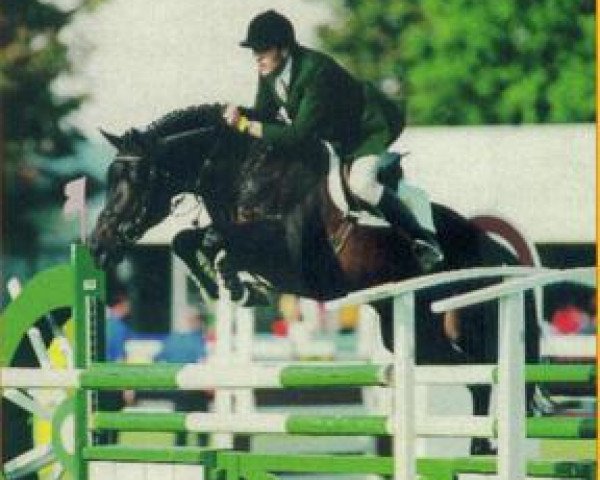 Best Show Jumping Stallions - Nick Skelton & Big Star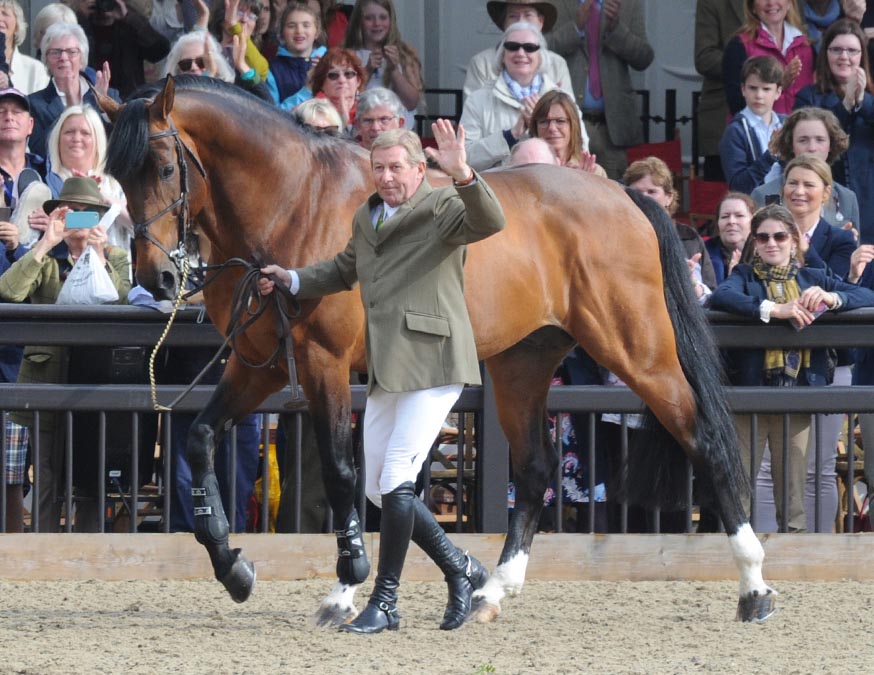 Showjumping Stallions At Stud - Haras De Semilly @+33(0) 2 33 05 31 44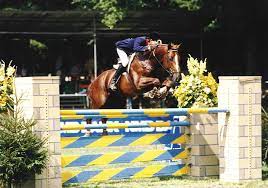 Warmblood Showjumping Stallions - Billy Stud - British breeders of quality sport horses, Billy Stud is home to Billy Congo & Cevin Z standing at stud, Please contact Stallion AI 01948 666295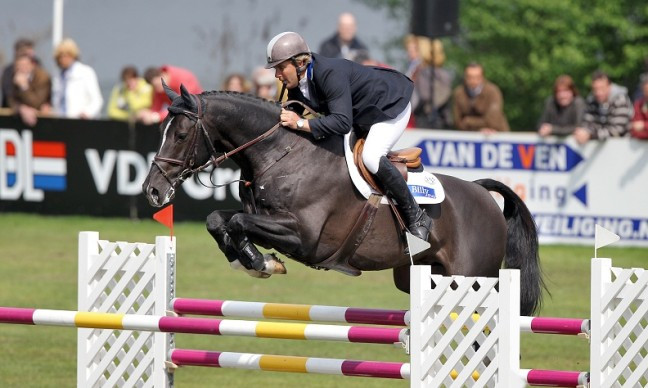 Show Jumping Stallions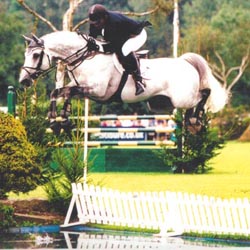 Show Jumping Stallions At Stud - VDL Stallions and offspring of VDL Stallions are present at the yearly Stallion show of Jespers. The VDL stallions that will be present are listed on our website: https://www.vdlstud.com/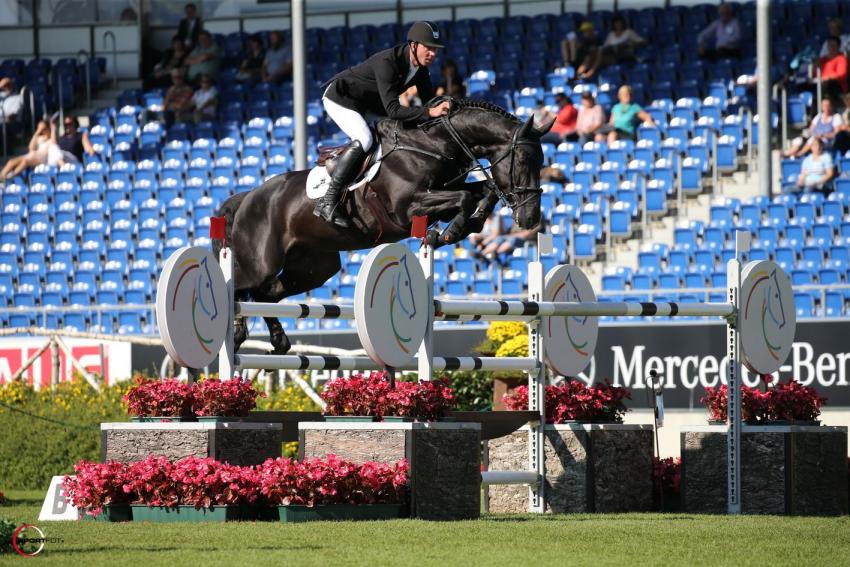 Jumping Stallions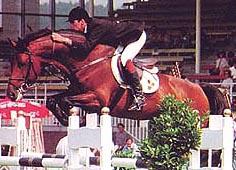 Top 10 Show Jumping Stallions In The World - 1. Chacco-Blue, 2. Diamant De Semilly, 3.Casall, 4. Mylord Carthago, 5. Cardento, 6.Toulon, 7. Nabab De Reve, 8. Cornet Obolensky, 9. Kashmir Van Schuttershof, 10. Verdi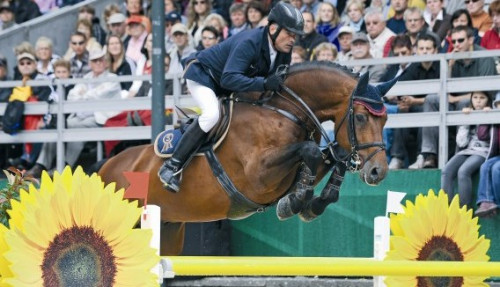 Jumping Stallions At Stud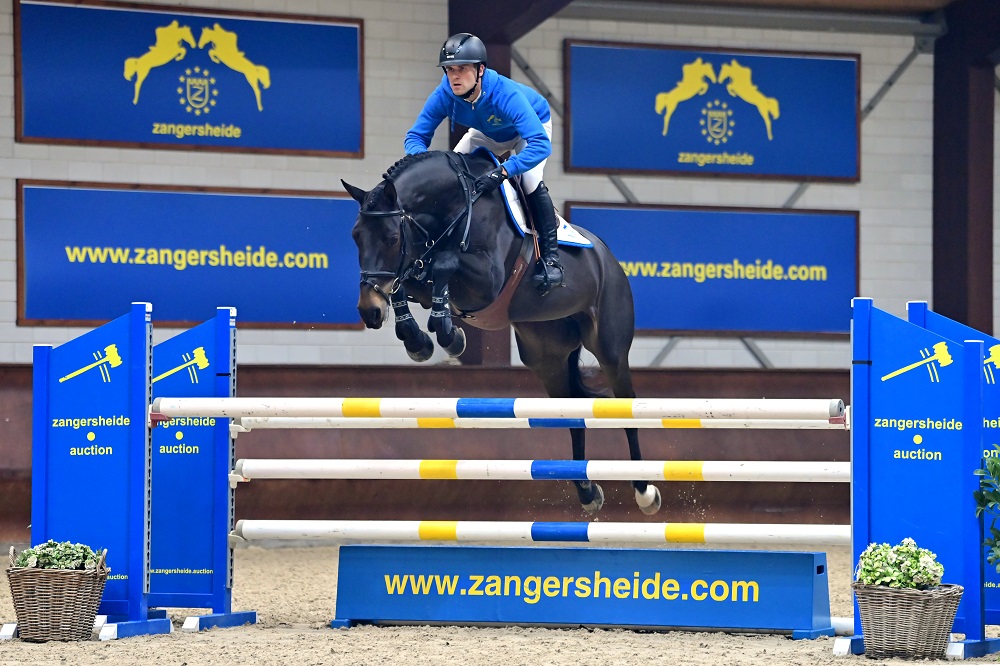 Top Jumping Stallions - Stable Express horse breeding database has information on top show jumping stallions including foundation stallions such as Farn, Ramiro Z, Jasper, Furioso II and many others.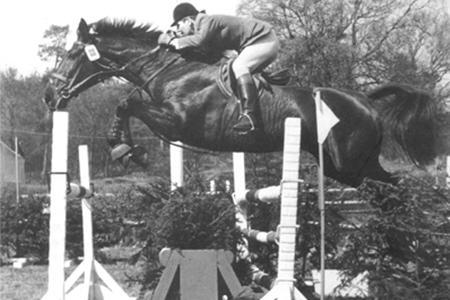 Showjumping Stallions - Browse Stable Express equestrian classifieds and find show jumping stallions for sale from foals as prospective stallions of the future as well as proven competition stallions competing in show jumping.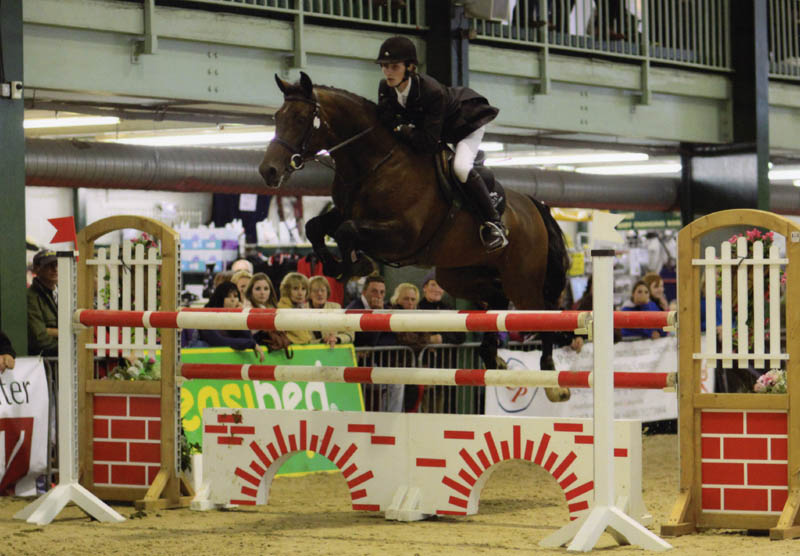 Pedigree information, competition results and breeding profiles of show jumping stallions from the UK as well as around the world

If you have a stud farm or showjumping stallions at stud and would like them listed on stableexpress for FREE please email us at info@stableexpress.com and we will be happy to add them to our website.
What to look for when choosing a showjumping stallion :-
Pedigree : - The bloodlines of your stallion is an important factor, choose a stallion with good breeding, as well as considering how the individual bloodlines match your brood mares pedigree.
Competition Results : - The stallions performance in the show jumping arena is an important factor, pick a stallion with a proven jumping record with wins at the highest level.
Offspring :- If a stallion has produced numerous show jumping progeny, then this may result in an increased chance of you breeding a talented showjumping horse yourself
Looks :- The appearance and stallions confirmation is an important factor, when breeding a showjumping horse the appearance may not be of highest importance but an attractive horse helps increase the horses value.
Price :- The cost of stud fee is an important factor, with artificial insemination show jumping breeders have access to the world's elite showjumping stallions, but these are often expensive with stud fee`s in the thousands, you must also consider vet fees, and livery for your broodmare when selecting the appropriate stallion
Showjumping Stallions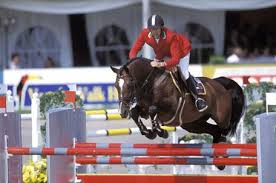 Lux Z - Lux Z was born at Zangersheide stud, bred by Léon Melchior after he bought his mother at a performance sale. Lux Z began his career with Jos Lansink followed by Ben Schroder before finally arriving at Jerry Smit in October 1998. He was retired from competition after Jerez games following a disagreement between the owner and rider.

Cardento - Cardento, the stallion with 3 Silver medals: World Championships, European and Olympic Games! Winner of the Nations Cup in Rome Dramman, Ikast and many Grands Prix 1m60.
Holsteiner, gray, 1m72, born in 1992.

7th best stallion in the world rankings WBFSH 2014. More than 30 progeny competing internationally.

Marius Claudius - Marius Claudius is considered the best son of Concorde. He competed at the highest international level for seven consecutive years ridden by Robert Smith. This partnership successes included two very nice wins in the World Cup of London in 2002 and Oslo in 2003. His sporting achievements is full of prestigious placings and victories: Marius Claudius and Robert Smith won the 2002 International Grand Prix of Athens and the Nations Cup in Lisbon. In 2003, they win the Grand Prix of Aachen Europe, they are 2nd in the Nations Cup in Calgary and participate in the final of the Las Vegas World Cup. In 2004, they gain the Sires of the World in Den Bosch, they are 2nd in the final of the Barcelona Nations Cup and 3rd in the World Cup Geneva. In 2006, the couple won one more victory in the Nations Cup in Hickstead and finished 2nd in the Nations Cup in Rome.

Kannan - Excellent performer competed by French rider Michel Hécart in CSI and CSIO: Winner of the Nations Cup in Lisbon and CSIO La Baule second in Gijon, winner GP CSI3 * Deauville Jardy, winner at CSI-W Paris-Bercy at CSI3 * Chantilly. Champion of France in 2005, 2nd GP CSI3 * La Courneuve, Vejer de la Frontera, Deauville, GP CSIO5 * Gijon, 3rd GP CSIO Gijon Moscow, winner of the GP of Ste Mère Eglise, placed as CSIO St. Gallen, Aachen, Dublin, La Baule ...
Find a talented jumping stallion for your mare, to breed a star of the future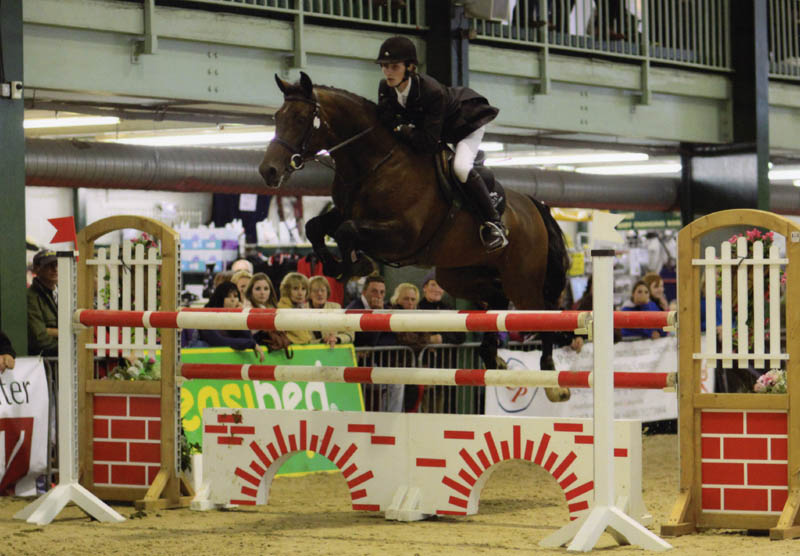 Looking for a stallion with a proven showjumping record and the finest pedigree with well known names, browse through our list of show jumping stallions at stud at stable express., ,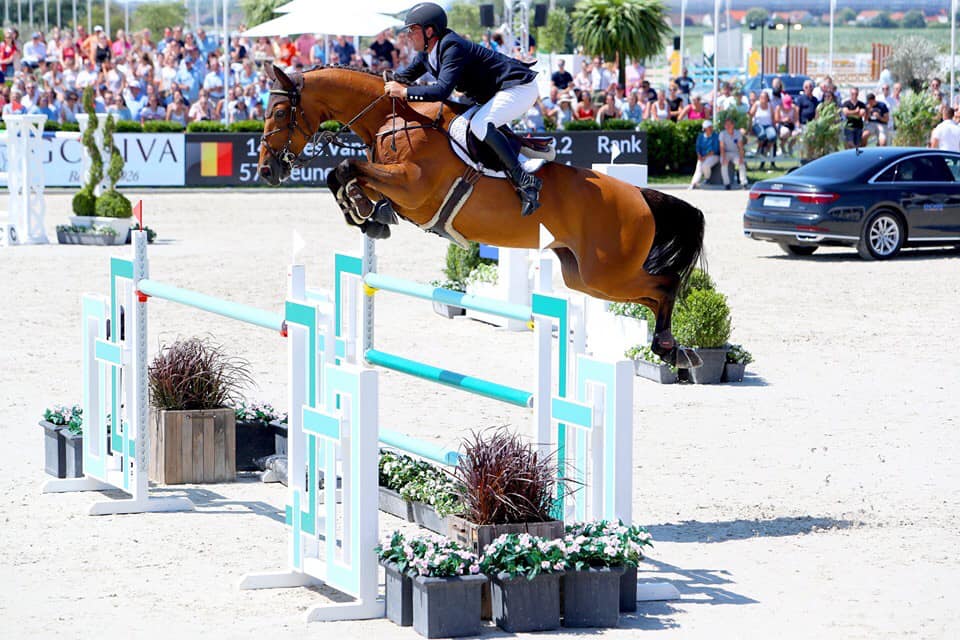 Yves vanderhasselt and Jeunesse - Nations Cup 1.60m CSIO Aachen 2018 | Yves vanderhasselt - Belgium - Showjumping Rider | Show Jumping Videos Online…
Read More