Endurance Riding
Endurance riding info at stableexpress, find information on endurance events from all levels novice local endurance rides, through to international endurance events.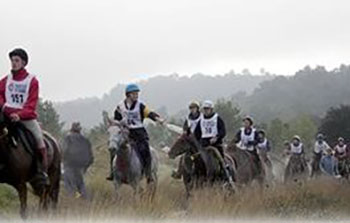 Horse Videos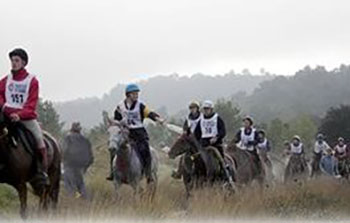 American Endurance Ride Conference

The AERC is dedicated to promoting endurance riding throughout the USA, encouraging young riders to get involved in the sport through to helping professional senior riders make the most of competing.
For more information visit https://aerc.org/
Jo Chisholm

Jo Chisholm is an expereinced Endurance rider who has represent team GB at many events all around the world. Based in Dartmoor she has a long history of contributing to the sport of Endurance as a competitor who has had a career that has spanned over 30 years, she has ridden a huge 11,492 kms in endurance events.
In 2005 Jo Chisholm was Chef d`Equipe for the senior team of Great Britain, in 2016 she was appointed as Chef d`Equipe for the Young Rider Squad.
Jo Chisholm Appointed Young Rider Chef d`Equipe
Jo Chisholm has been appointed by Endurance GB to become the Chef d`Equipe for the Young Rider Squad, "I am very honoured to be asked to act as Chef d`Equipe to the Young Riders for 2016. I know most of the riders from competing on the circuit myself, and have seen many of them competing from a young age alongside my own daughters. I very much look forward to working with them and the rest of the Squad Management Team". Her major focus will be ensuring she has her squad ready for the Young Rider European Championships which will take place in September, being held in Portugal.
She will be joined in the Team GB Endurance management team with another new appointment Harvey Lymer DipWCF as Team Farrier and will combine his skills as a blacksmith with that of the love of the sport of Endurance.