Yanardag - Akhal-Teke Stallion, The World Champion of the Akhal-Teke Breed 1999
Yanardag is an Akhal-Teke stallion born in 1991 and owned by the former President of Turkmenistan, Saparmurat Niyazov. The name Yanardag means "Fiery Mountain" in Turkmen. Yanardag is considered one of the most famous stallions of modern times and is part of the national emblem of Turkmenistan. He is known for his beauty and perfect conformation, which led to his image being placed on a national stamp and a statue erected in his honor.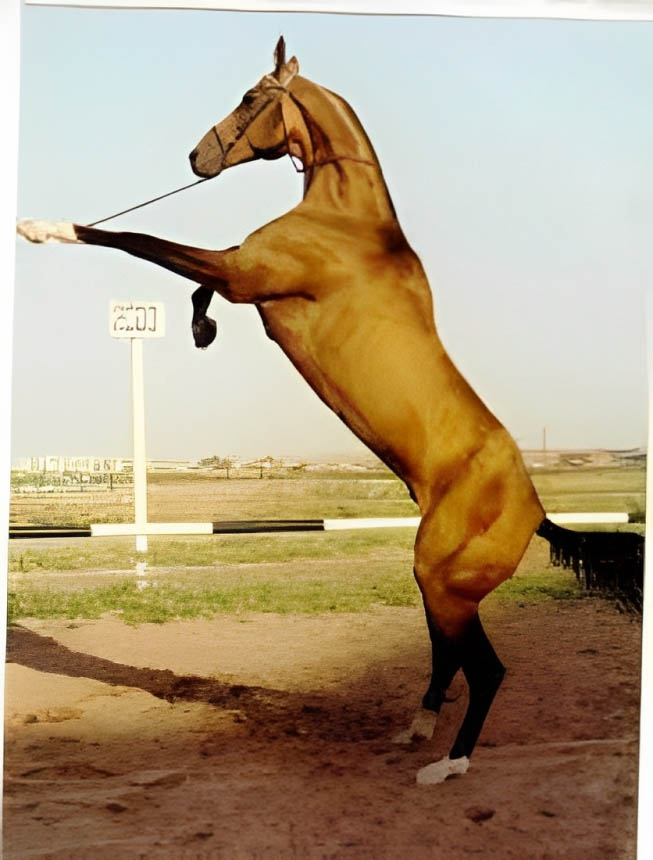 The Akhal-Teke is a breed of horse that originated in Turkmenistan and is known for its speed, stamina, and distinctive metallic sheen. These horses are still being bred for their athleticism and beauty by the Turkmen, and horse racing is the most popular sport in the country. Yanardag is a part of the breed`s history and is considered a symbol of Turkmenistan`s national identity.
Overall, Yanardag is a highly regarded Akhal-Teke stallion known for his beauty and perfect conformation. He is an important symbol of the Akhal-Teke breed and the national identity of Turkmenistan.