Tuffany Ranch Arabians, Foal Barn, California, USA
We are the home to Fire an Ice & Silverado Bey two very popular and well known Champion breeding Stallions.
The ranch is located in beautiful Piute Springs California , Elevation 3500 feet , fresh clean air , clean water and miles of riding trails a perfect place to raise horses
This facility is run by Kathy McWilliams and Thomas Smith , we are hands on horsemen and do everything from mucking stalls to marketing horses , collecting and packaging semen , breeding mares , raising foals and training baby`s and a thousand other day to day chores involved in running a full time horse ranch.
We have foaled over one hundred baby`s in the last 15 years and are very proud of the fact every one left here with a loving and stable personality !!!
Telephone | 661 867-ARAB, Email - tiffanyrancharab@msn.com
Tu Flame
Tu Flame (Baske-Tu x WA Miss Fame) has won our admiration and respect as a wonderful mother. Bred when she was three she has had a foal almost every year, and is now expecting her ninth. She usually has one breeding date each season, foals within 24 hours of her expected due date and seems to really want and appreciate our presence and attention when she foals. She is an attentive mother, yet has a relaxed, trusting attitude towards people which rubs off on her kids. She embodies the characteristics of the Arabian personality that so attracts humans, intelligence, wisdom, sensitivity, affection, kindness, and dignity.
Kahlua
Kahlua is a lovely part Arabian part Quarter Horse mare. She is about 18 years old, 15.1hands and is a dark golden buckskin. Her disposition is as sweet as she is pretty. She can be ridden with only a halter and lead rope. The foal she is about to have is by Fire An Ice. Her last foal by Fire An Ice is now being shown very successfully by his owners in Western Pleasure and Trail. His name is Kahlua On Ice and he is proudly owned by Carol and Stacey House.
Kahlua is a wonderful mother and we are all awaiting her next baby.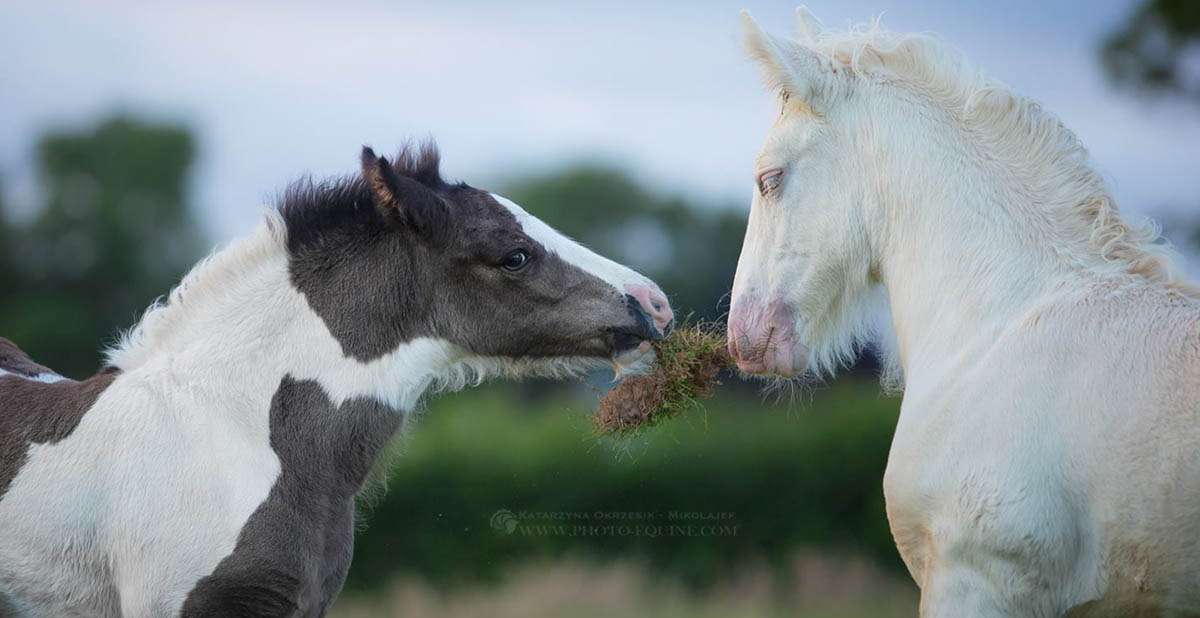 McCartney`s Wow Factor ❤ (McCartney`s Highland Prince `Cookie` x McCartney`s Highland Princess `Sky`) / McCartney Wow Factor - Piebald Gypsy Cob Stallion…
Read More