Traffic Training For Horses
Stop Look Both Ways
We all want a horse that is safe in traffic, below you can watch a video of a horse who really does know his green cross code, waiting for a traffic lights to turn green before going across the pedestrian crossing.

Traffic Training For Horses
As with all horse training the horses experience and confidence are key to ensuring your horse is safe in traffic. Here are some top tips to help improve your horse in traffic.
Hack Out In Traffic In Company
- When you have a young horse, go out hacking with older more experienced horses to help give your horse confidence. Young horses are often spooky on the roads and following an older horse a number of times can greatly improve your horse in traffic.
Avoid Heavy Traffic
- When you begin your horse riding out in traffic choose locations that are quiet with low traffic levels to ensure your horse grows in confidence, avoid main roads & roads with high volumes of heavy good vehicles. You can also time your hacks to when roads are quieter avoiding rush area.
Ensure You & Your Horse Are Highly Visible
- Horse riders are often derogatory about drivers giving them room and consideration, but we must do our bit and ensure we are visible. Avoid going out in low lighting and bad weather, also wearing high vis clothing on yourself and your horse gives drivers extra time to slow down and give you and your horse extra room.
Consider your horses diet
- Your horses diet can have a big impact on your horses behaviour, if your horse is new to road riding ensure you are feeding your horse non heating horse feed, you may also consider trying your horse on a calming horse supplement to make your horse more settled on the road..
Don`t Risk It
- If in doubt of your horses confidence in traffic do not risk it, riding on the rides can be very dangerous with an unpredictable horse, some horses may have had a bad past experience that can make them very worried while hacking on the road. Try and find hacks with little or no roads, you could also look at hiring a trailer / horsebox and travel around on fun rides and finding riding in scenic locations that you and your horse will both enjoy.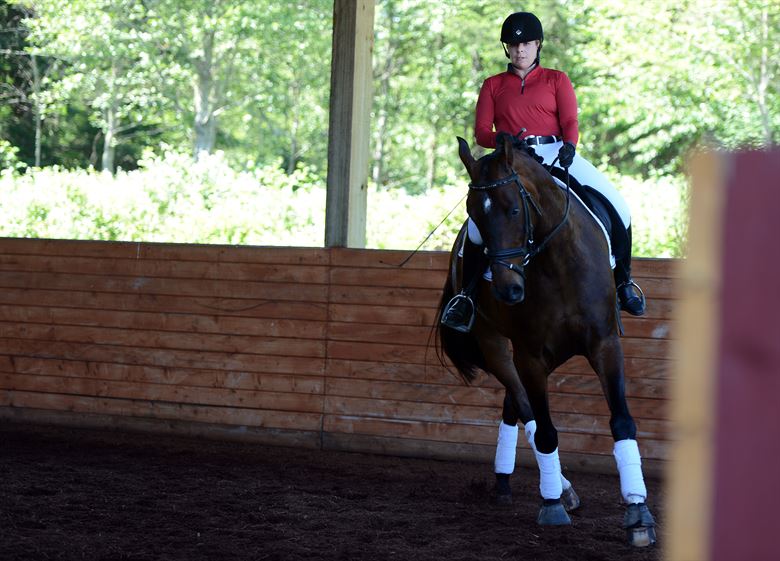 Find horse riding lessons, from novice riding lessons, through to dressage and showjumping lessons from qualified trainers | Stableexpress : Horse Riding Lessons…
Read More