Topper
Topper is an international showjumper competed by Jan Vlemmix, sired by Indoctro out of the mare who is a daughter of Nimmerdor. Below you can watch Topper and Jan Vlemmix in action.
https://www.facebook.com/StableExpressUK/videos/502837900181308/
About Us & Our Services :- We offer a free sign up for; Equestrian, pets, animal websites or similar sites. Membership is open world-wide!
So you`ve got a site about horses and you`d like to get involved with our site? What you do is list your site, then it shows up in our search engine results. This will bring you tons of traffic back. The catch is simple. You have to have a site relating to horses, animals, or pets in general.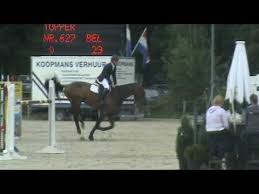 Rival D`Estruval Will Enter The Scottish Grand National …
Read More