Tiny Donkey Actually Thinks He Is a Dog
Tiny Tim the Mini Donkey loves to play with pillows, get scratches from his dad, fetches and drinks out of the toilet, that doesn`t sound like a donkey kind fo thing to do does it? Tiny Tim the mini donkey doesn`t quite know what he is!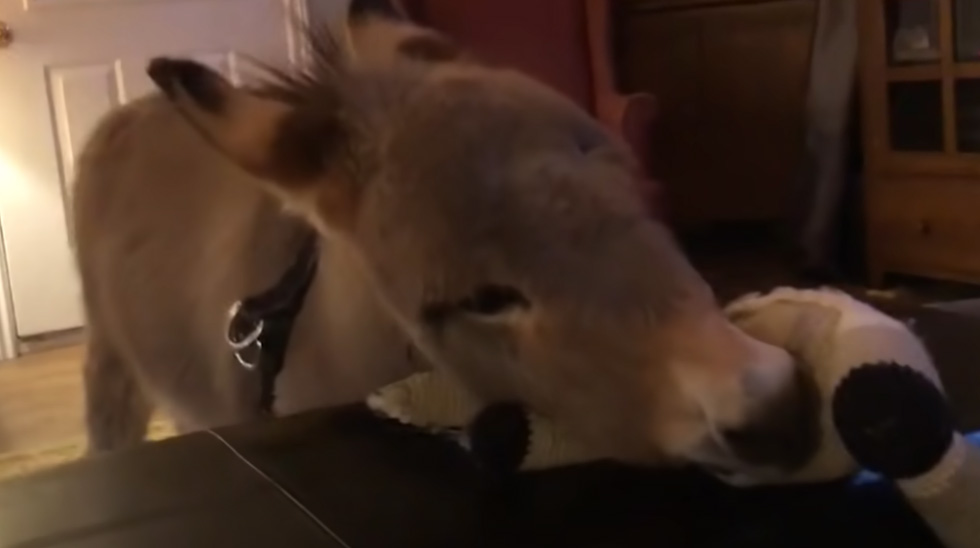 When he was born, Tiny Tim was actually mistaken for a rabbit as he was so small, weighing in less than 10 pounds at birth and with a poorly functioning liver, things did not look good for Tim.
Tiny Tim`s mama decided to give him the best chance of survival she would bring him into her home and hand rear him, and the story goes from there!
Watch the full story below!

This tiny donkey is so tiny he lives in the house and even knows how to go outside with his dog pals to wee! Follow Tiny Tim the Mini Donkey on Facebook @Tiny-Tim-the-Mini-Donkey
Zack The Jumping Zebra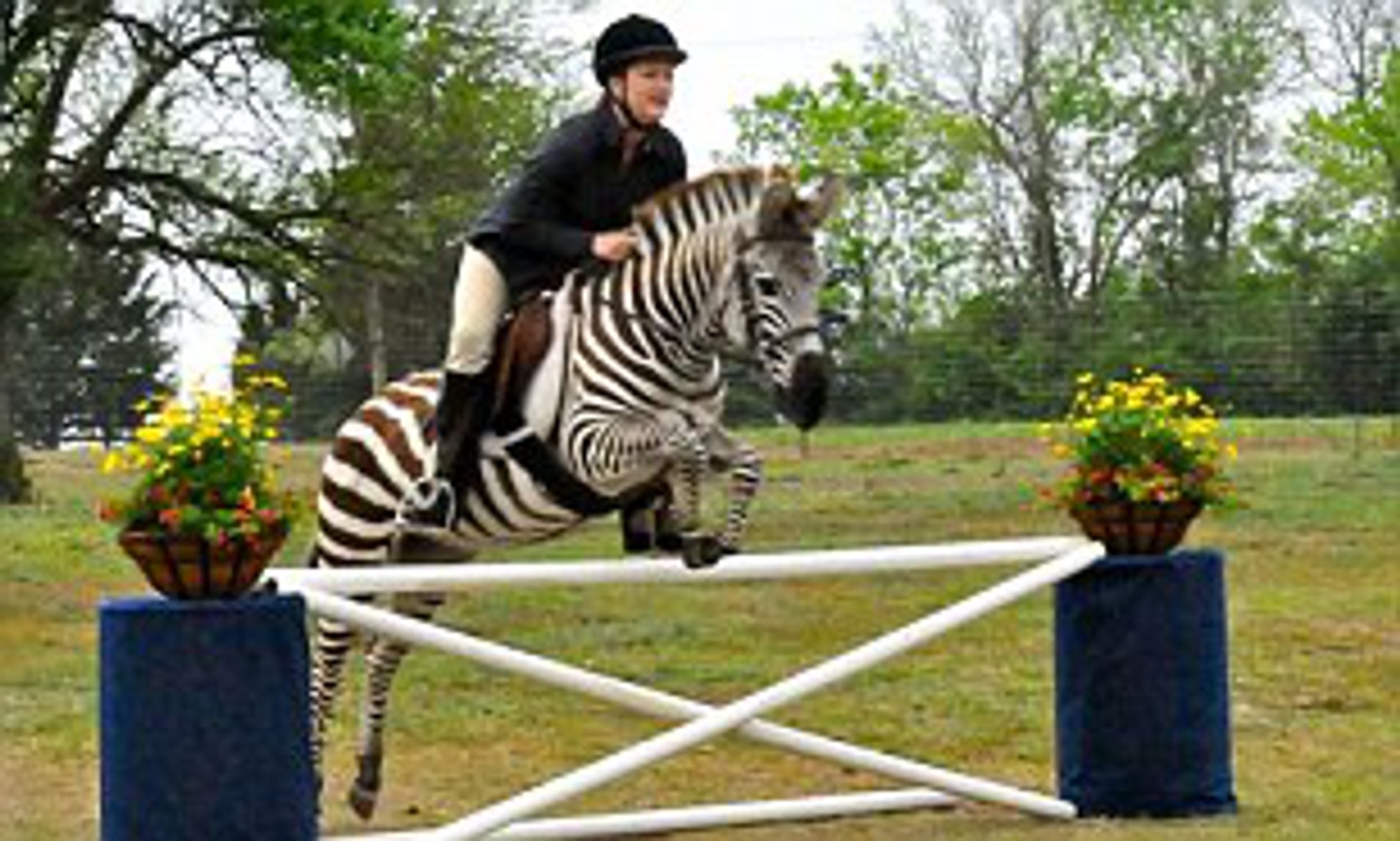 Budweiser Release New Clydesdale Commercial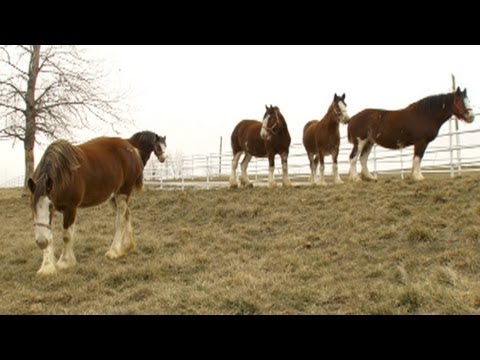 Doug The Dog Actually Thinks He Is A Horse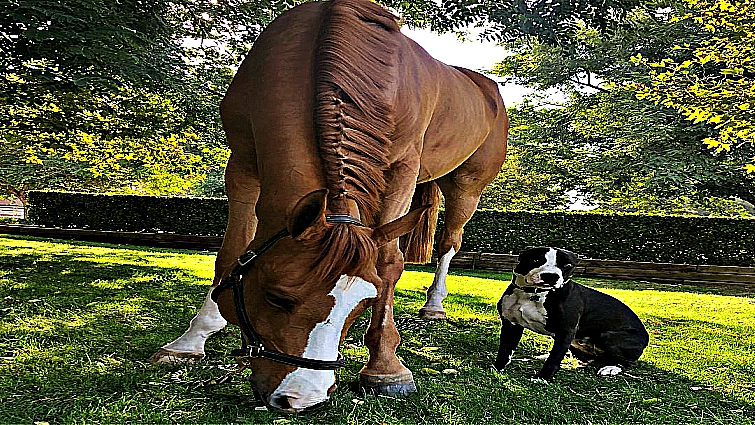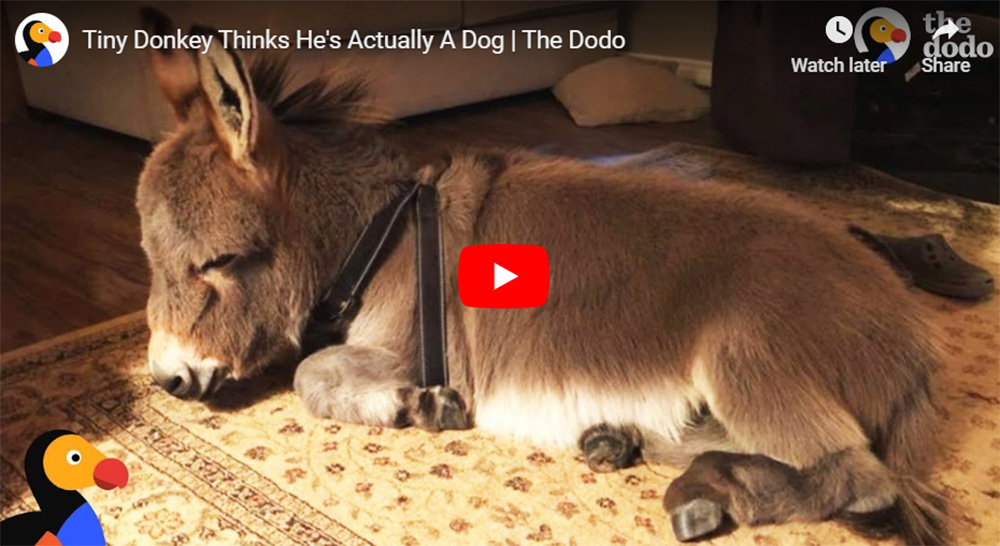 Belen Ferrandez Alfonso
Belen Ferrandez Alfonso - Spain - Showjumping Rider
Consuelo Palmerini
Consuelo Palmerini - Italy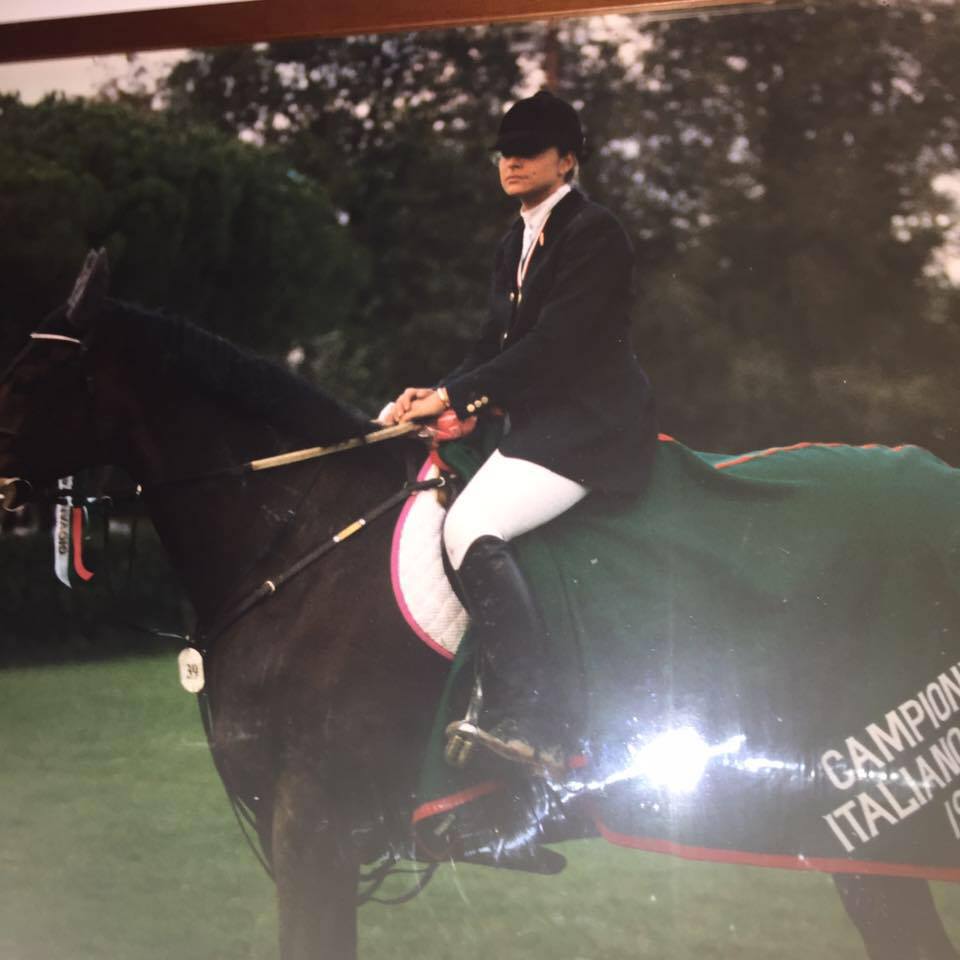 Arnaud Pennetier
Arnaud Pennetier - France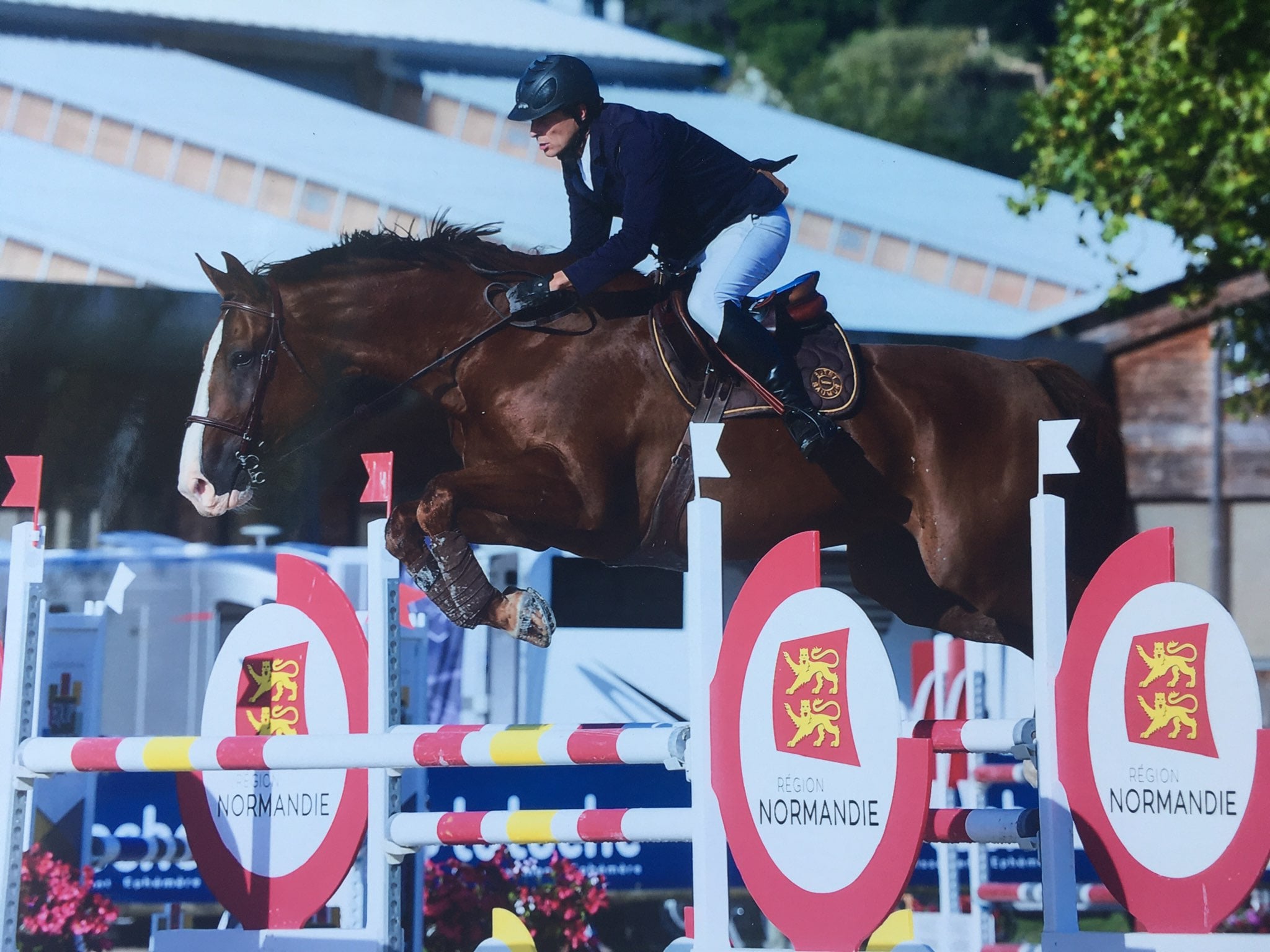 Khoutar Redouane
Khoutar Redouane - UAE
Merel Van Oeveren
Merel Van Oeveren - Canada
Bryan Varela
Bryan Varela - Costa Rica
Stefanie Zotti · Paris-Lodron-Strasse 28 · A-5020 Salzburg · Tel .: + 43-650-8827899
We train the horses on the ground according to the method of Pat Parelli (Natural Horsemanship). Subsequently, you will be ridden in the saddle after the classic Western riding. We train horses of every race and every age.
On request, we also put differently trained on the Western riding style. The training horse is ridden five times a week.
For young horses, a minimum training period of two months is required.
INFO: Setting and training incl. Feed costs 550,00 € per month.
Our trainer (Fena Buoyed Western Riding Guards):
Alessandro Chiarelli
Alessandro Chiarelli - Italy - Horse Driving
Sally Swiers
Sally Swiers - UK - Eventing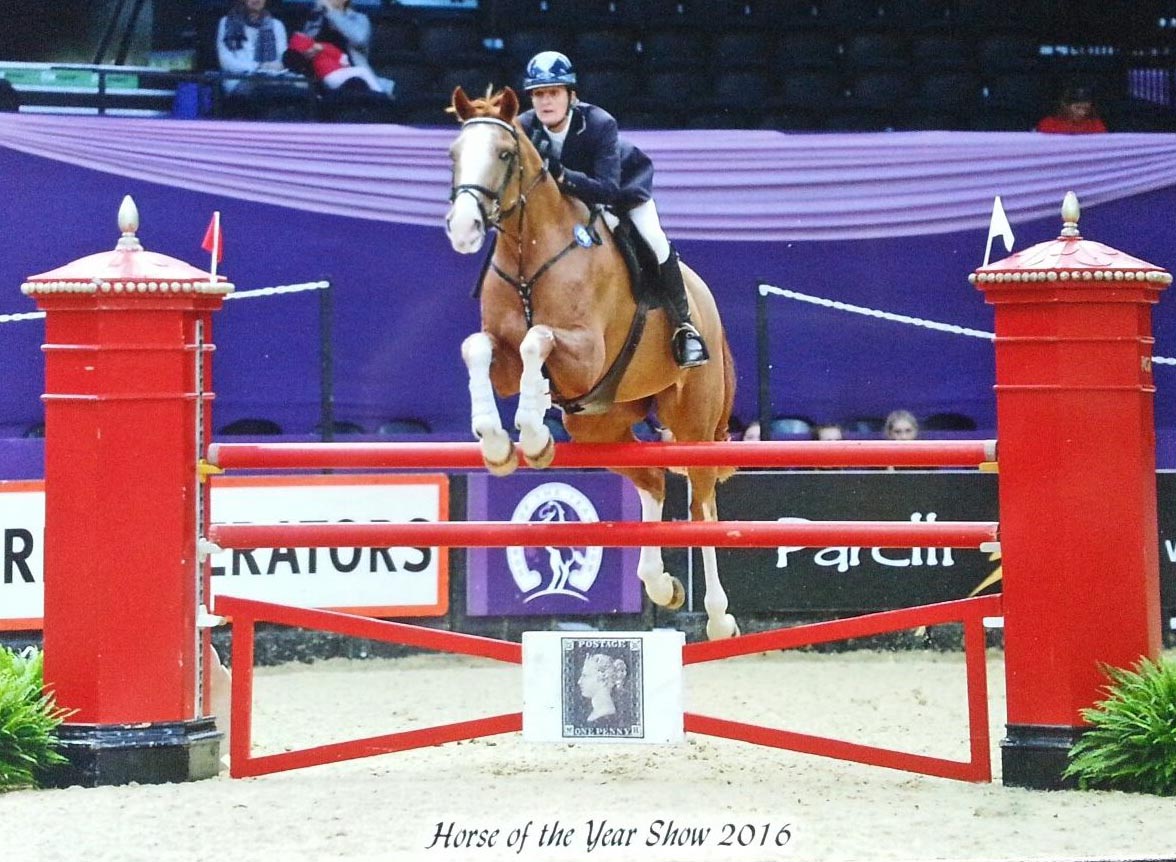 Brittany Dutra
Brittany Dutra - USA - Horse Vaulting
Juliet Lockhart Deverill
Juliet Lockhart Deverill - UK - Horse Rider
Nora Gautschi
Nora Gautschi - Switzerland - Showjumping Riders
Karin Oberhuber
Karin Oberhuber - Austria - Dressage Rider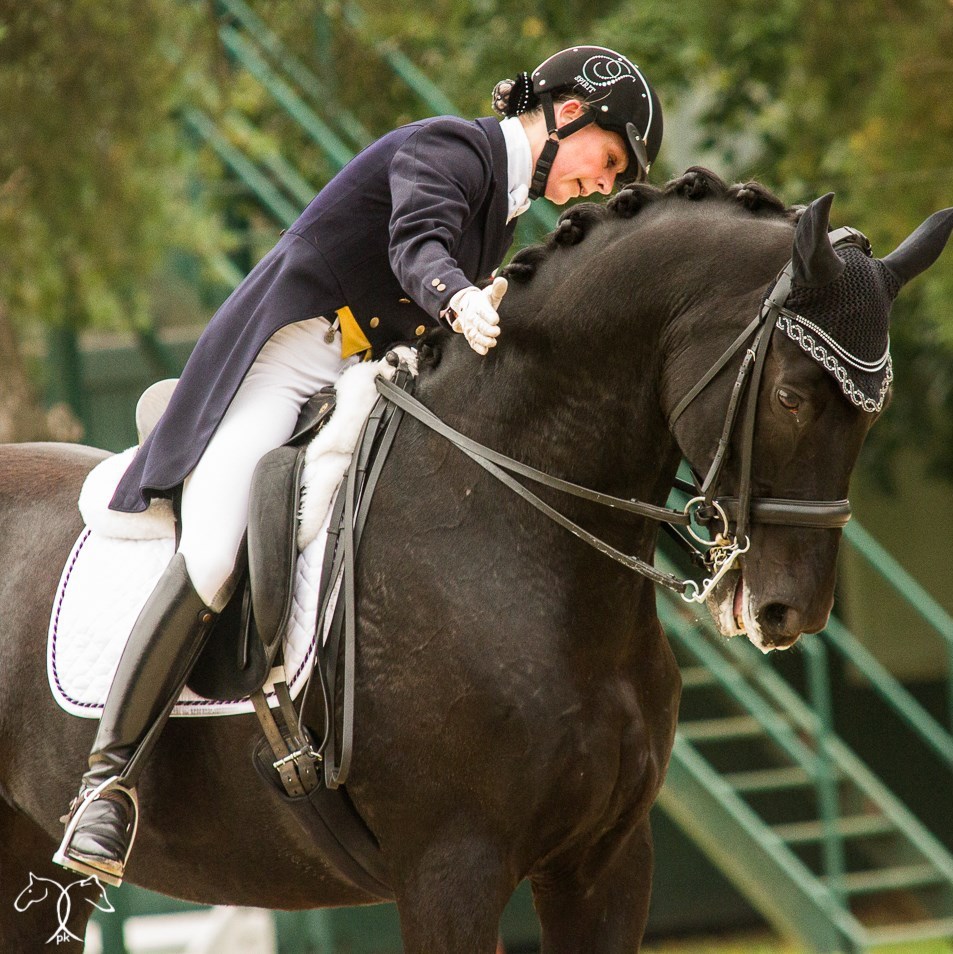 Sabrina Laubscher
Sabrina Laubscher - Switzerland - Para Equestrian Dressage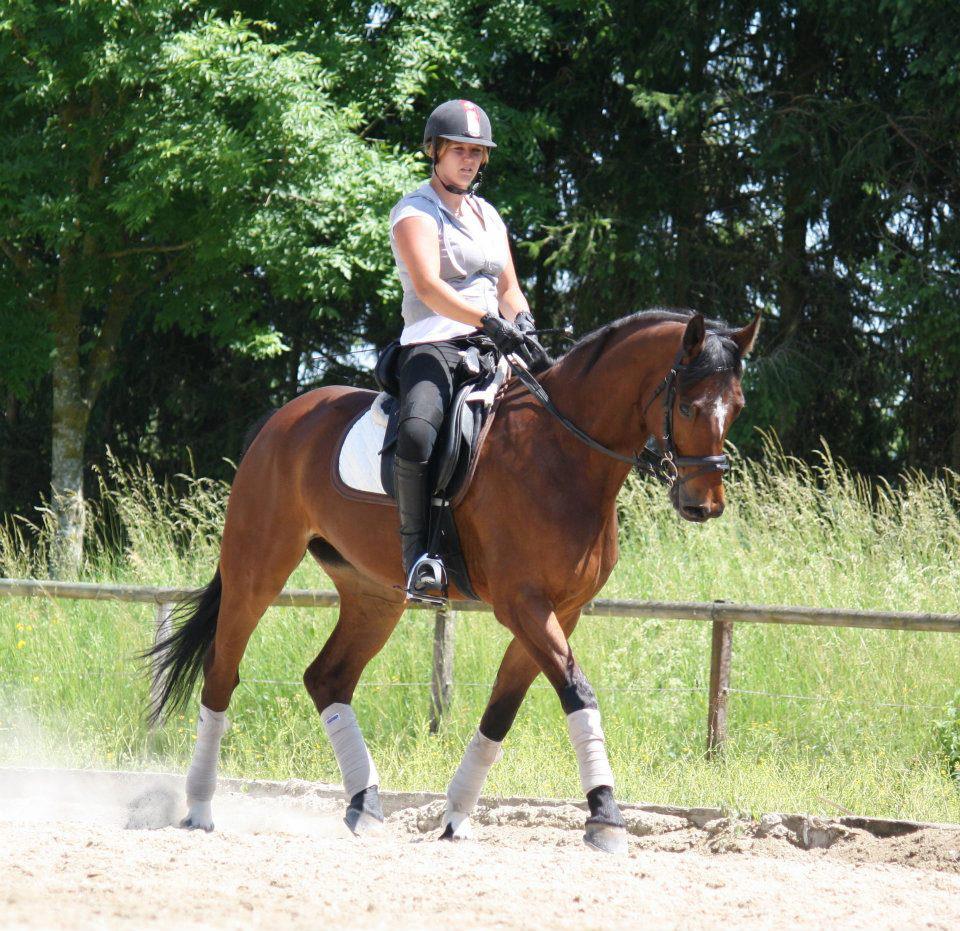 Zhang Bin
Zhang Bin - China - Showjumping Rider
Carissa Mcgregor
Carissa Mcgregor - New Zealand - Eventing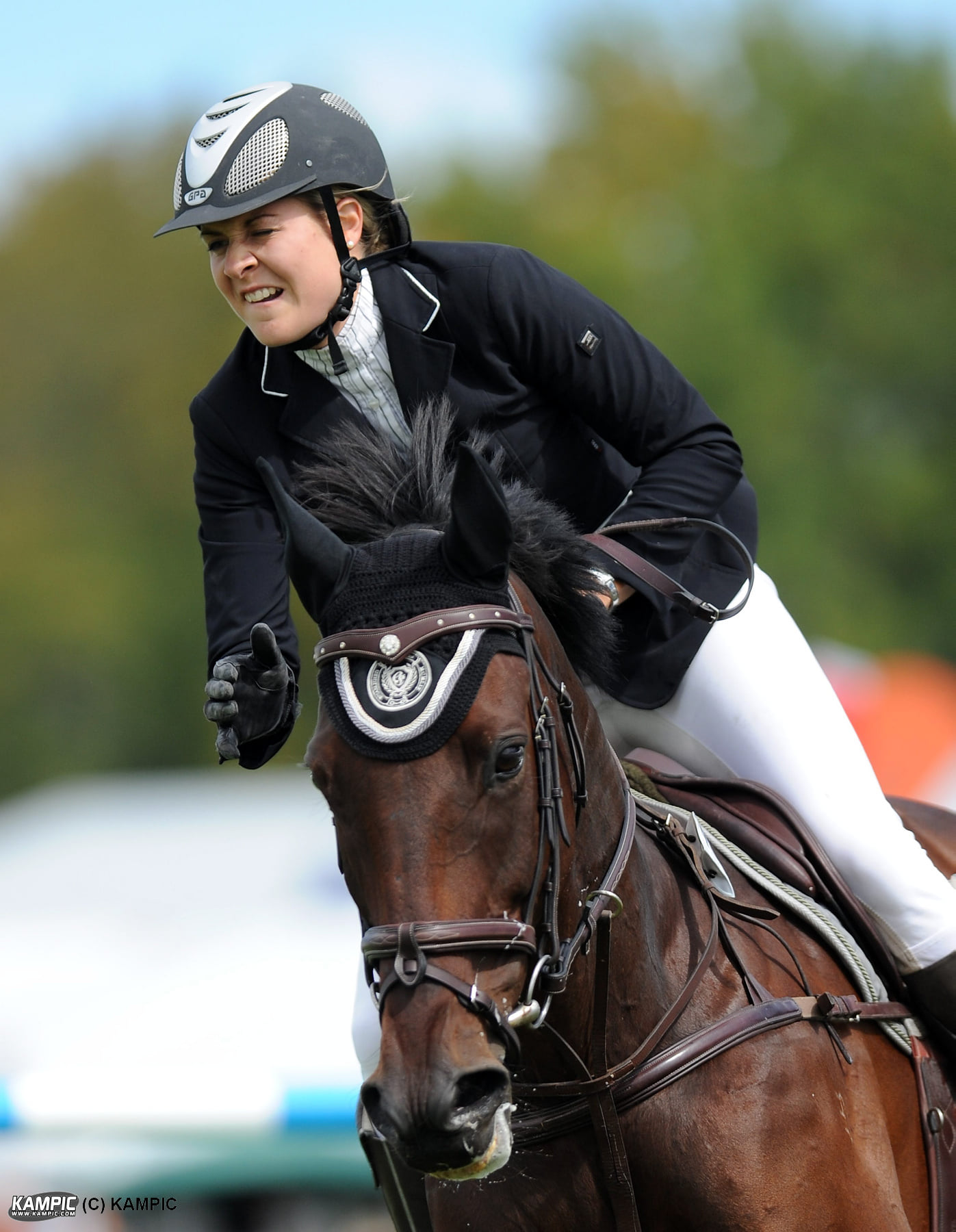 Josephine Oehmen
Josephine Oehmen - Germany - Eventing
Sofia Andersson
Sofia Andersson - Sweden - Eventing
Wilhelm Schwarzer
Wilhelm Schwarzer - Germany - Eventing