She Asked For A Pink Horse
Little girls love pink and little girls love ponies see the story of Rose Dales the very lucky little girl who had the best birthday surprise for her 5th birthday!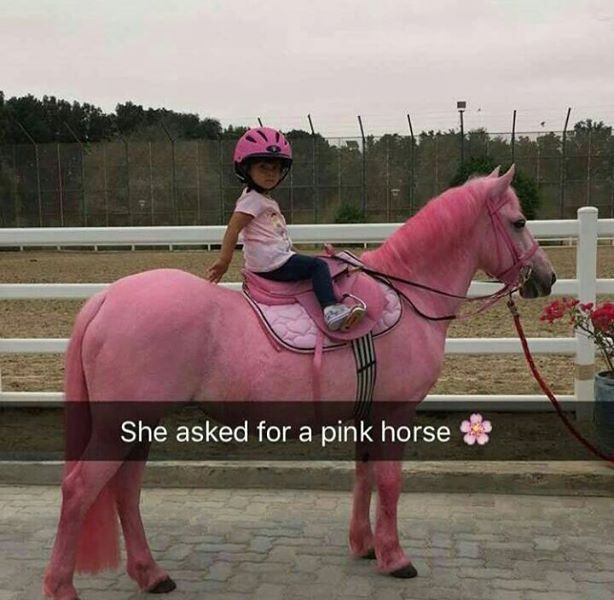 Rose has always loved My little Pony, and this birthday surprise of a pink pony called Princess Leah was the best present this little girl could have hoped for. Princess Leah was dyed pink using beet juice which will fade in a couple of days, but this ponies appearance at Rose`s birthday will give her memories that will last a lot longer than the colouring.

Have a look at foals of colour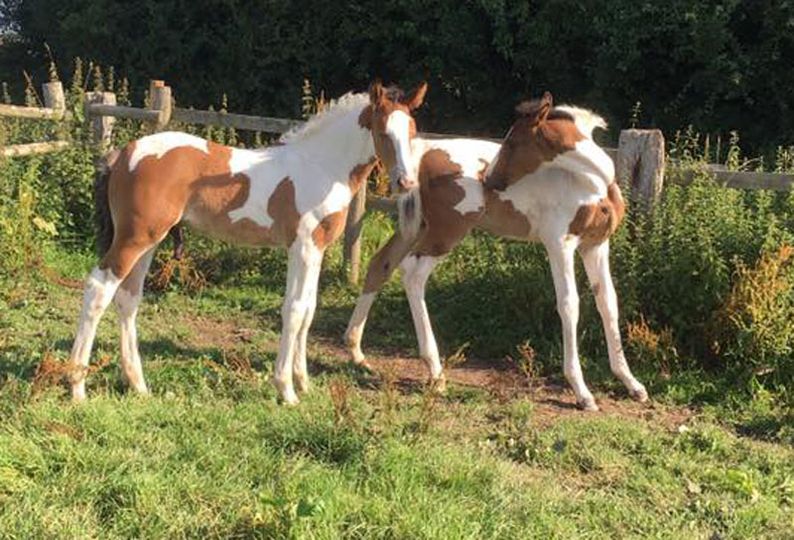 Flavia Merengone
Flavia Merengone - Italy
Matjaz Cik
Matjaz Cik - SLO
Roman Navratil
Roman Navratil - Czech - Eventing Rider
Judith Scholte
Judith Scholte - Holland - Dressage Rider
Rudolf Marticke
Rudolf Marticke - Germany - Showjumping Rider
H.H.Prince.Saud Al Sauid
H.H.Prince.Saud Al Sauid - Saudi Arabia - Endurance Rider
Anne Maurel Pierotti
Anne Maurel Pierotti - France - Showjumping Rider
Nuno Chaveiro
Nuno Chaveiro - Portugal - Dressage Rider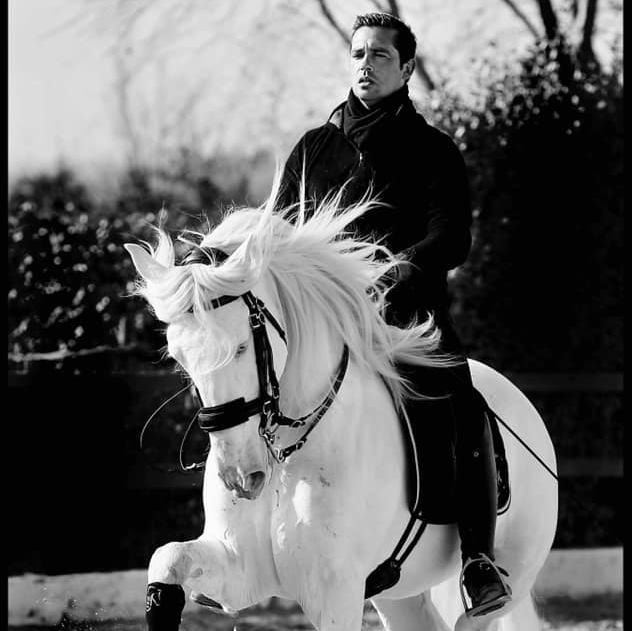 Silvia Alberti
Silvia Alberti - Italy - Showjumping Rider
Shelley Churchill
Shelley Churchill - New Zealand - Endurance Rider
Sophie Saggau
Sophie Saggau - Germany - Showjumping Rider
Nicola Visentin
Nicola Visentin - Italy - Showjumping Rider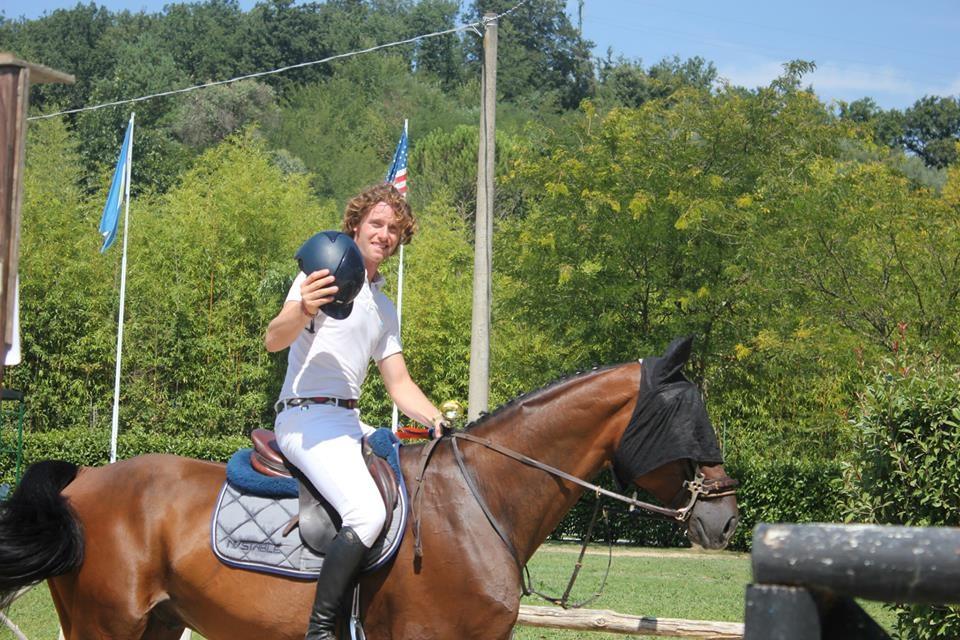 An - Sofie Lenaerts
An - Sofie Lenaerts - Belgium - Dressage Rider
Mohd Tariq Mohd Saeed
Mohd Tariq Mohd Saeed - UAE - Endurance Rider
Oscar Lauri
Oscar Lauri - Bahrain - Endurance Rider