Ruby Walsh
Ruby Walsh is a leading national hunt jockey from Ireland, over his many years he has had a great deal of success on the many different race tracks from around the UK and the world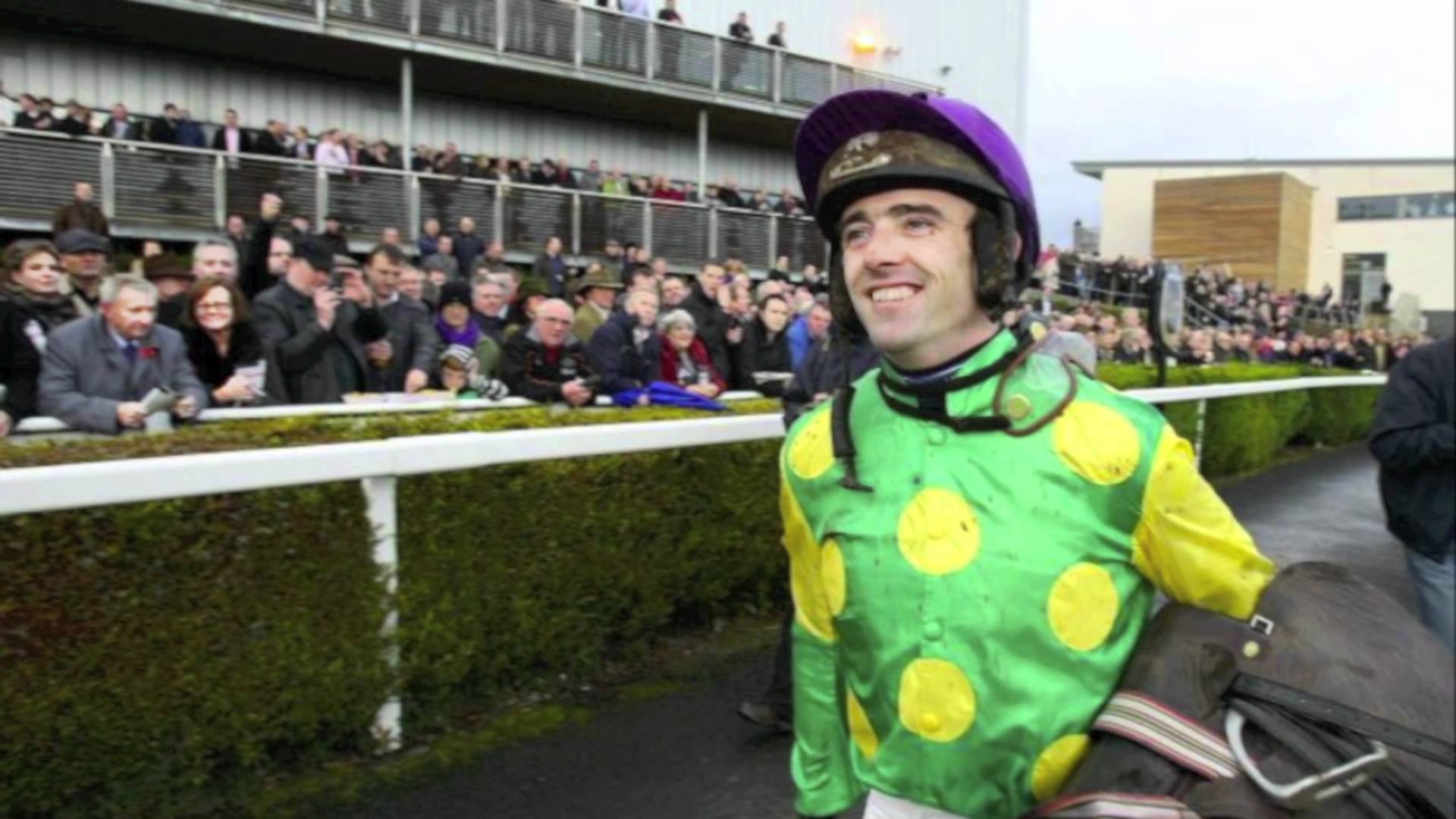 Ruby Walsh
Ruby Walsh (born Rupert Walsh on 14 May 1979 in Kill, County Kildare, Ireland) is the reigning Irish National Hunt champion jockey. He is the second child, and eldest son, of former champion amateur jockey Ted Walsh and his wife Helen.
Showing talent from an early age, Walsh won the Irish amateur title twice, in 1996/7 (aged 18) and 1997/8, before turning professional. He won the English Grand National in 2000 at his first attempt, aged 20, on Papillon, a horse trained by his father and owned by Mrs J Maxwell Moran. Father and son then went on to win the Irish Grand National with Commanche Court the same year. In the 2004/5 season Walsh won three of the four Nationals: the Irish on the 2006 Grand National winner, Numbersixvalverde, the Welsh on subsequent 2007 Grand National winner Silver Birch, and the English on Hedgehunter. He rode Cornish Rebel in the Scottish, but was beaten a short head by Joe`s Edge. However, he had earlier success in that race on Take Control in 2002 and he and Tony McCoy are the only jockeys currently riding to have won all four Nationals .
To date Walsh has ridden over fourteen hundred winners including 25 winners at the Cheltenham Festival since his first win in 1998 on Alexander Banquet. These include the 2004 Queen Mother Champion Chase on Azertyuiop, the 2007 and 2009 Cheltenham Gold Cup on the favourite, Kauto Star and two subsequent Queen Mother successes in 2008 and 2009 on the brilliant Master Minded. He also won both the 2006 Tingle Creek Chase and the King George VI Chase on Kauto Star. He repeated the King George feat, again on Kauto Star, in 2007 (just days after returning from injury), 2008, and most recently in 2009 when Kauto Star won impressively by 36 lengths. He won the Hennessy Gold Cup twice, in 2003 on Strong Flow, and in more recent times, 2009 with Denman. He also won the Whitbread Gold Cup twice, in 2001 and 2003 (the latter when it was run as the Attheraces Gold Cup), both times on Ad Hoc. In 2007, Walsh won the inaugural British Horseracing Board Jockeys` Order of Merit award.
At the 2009 Cheltenham Festival Walsh rode a record-breaking seven winners over the four days. On the second day of the 2010 festival he rode Sanctuaire to victory in the Fred Winter Juvenile Novices Handicap Hurdle and therefore became the jockey with the most wins in the history of the Cheltenham festival.
Cheltenham Festival winners (27) Year Race Mount 1998 Champion Bumper Alexander Banquet 2002 Mildmay of Flete Handicap Chase Blowing Wind 2003 Arkle Challenge Trophy Azertyuiop 2004 Queen Mother Champion Chase Azertyuiop Grand Annual Chase St Pirran County Hurdle Sporazene 2005 Champion Bumper Missed That Daily Telegraph Chase Thisthatandtother 2006 Supreme Novices` Hurdle Noland William Hill Trophy Handicap Chase Dun Doire County Hurdle Desert Quest 2007 Royal & SunAlliance Chase Denman Ryanair Chase Taranis Cheltenham Gold Cup Kauto Star 2008 Queen Mother Champion Chase Master Minded Ballymore Properties Novices` Hurdle Fiveforthree Triumph Hurdle Celestial Halo 2009 David Nicholson Mares` Hurdle Quevega Queen Mother Champion Chase Master Minded World Hurdle Big Buck`s Ballymore Properties Novices` Hurdle Mikael d`Haguenet RSA Chase Cooldine Vincent O`Brien County Handicap Hurdle American Trilogy Cheltenham Gold Cup Kauto Star 2010 David Nicholson Mares` Hurdle Quevega Fred Winter Juvenile Novices` Handicap Hurdle Sanctuaire World Hurdle Big Buck`s
He was leading jockey at the Festival in 2004, 2006, 2008 , 2009 and 2010.
Walsh has won the Irish jump jockeys` title on six occasions to date: 1998/99 (his debut season as a professional), 2000/01, 2004/05, 2005/06, 2006/07 and 2007/08.
Like many jump jockeys, Walsh has suffered a number of serious injuries, the worst of which was a broken leg sustained in 1999 at Pardubice in the Czech Republic, a course he was visiting in order to compete in the famous Great Pardubice Steeplechase. He later broke the same leg while schooling a horse and was out of action for a total of five months that season, but recovered in time to partner Papillon to win his first Grand National.
Walsh has also fractured his wrist twice, dislocated one hip and fractured the other, cracked his elbow, dislocated both shoulders and suffered cracked and badly bruised vertebrae. A fall at the Paddy Power meeting at Cheltenham in November 2008 resulted in Walsh having his spleen removed in an emergency operation. He returned to the saddle 27 days later.
Walsh fractured his left ankle during a fall from the ill-fated Imperial Hills, trained by Willie Mullins at Killarney in May 2009. During his time off he was present to saddle Sesenta for Willie Mullins in the Ascot Stakes at Royal Ascot.
During the run-up to the 2010 Grand National he broke his left arm after a fall from Celestial Halo. His horse fell and they both seemed to have got away unscathed, but a horse racing behind them landed on his arm while he was on the floor, breaking it in two places.
Walsh`s recent dominance of the jockeys` championship in Ireland is all the more remarkable given that he has a unique riding arrangement with two powerful stables, one on either side of the Irish Sea. Based in Calverstown, County Kildare, where he lives with his wife Gillian, he rides predominantly for Willie Mullins in Ireland, and also spends a substantial proportion of his time riding in England for Somerset-based champion trainer Paul Nicholls, the trainer of Kauto Star. He also takes the occasional ride for his father, Ted, and a variety of other, mainly Irish, trainers.
In January 2007, Walsh achieved the fastest ever century of winners in Irish jumps racing history aboard Bluestone Lad at Gowran Park. He ended the 2006/07 season with a combined total in Ireland and the UK of 198 winners, higher than any other jockey from either country that year. (This total was later increased to 200 on the disqualification of two horses for positive tests to banned substances. In both instances, Walsh had ridden the subsequently-promoted runners-up.) He repeated this feat in 2007/08, riding his 200th winner on Andreas at Sandown on his penultimate ride of the season. He rode his 1,000th Irish winner, Rare Article, at Sligo in May 2008.
In more recent times, he rode My Will into 3rd place in the 2009 Grand National behind 100/1 longshot Mon Mome.
Ruby became a dad for the first time when his wife Gillian gave birth to a baby girl, Isabelle, in October 2009.
Ruby Walsh Horses
† † † Ad Hoc (National Hunt Race Horse)
† † †† † †- x - ()
† † † Adamant Approach
† † †† † †- x - ()
† † † Alexander Banquet
† † †† † †- x - ()
† † † Asian Maze
† † †† † †- x - ()
† † † Assessed
† † †† † †- x - ()
† † † Big Bucks
† † †† † †- x - (2003 )
† † † Big-and-Bold
† † †† † †- x - ()
† † † Bob Treacy
† † †† † †- x - ()
† † † Brampour (IRE)
† † †† † †- x - ()
† † † Brave Inca
† † †† † †- x - ()
† † † Breedsbreeze
† † †† † †- x - ()
† † † Celestial Halo (IRE)
† † †† † †- x - ()
† † † Cenkos
† † †† † †- x - ()
† † † Commanche Court
† † †† † †- x - ()
† † † Cooldine
† † †† † †- x - ()
† † † Davenport Milenium
† † †† † †- x - ()
† † † Denman
† † †† † †Presenting x - (2000 )
† † † Eyesontheprize (IRE)
† † †† † †- x - ()
† † † Fiveforthree
† † †† † †- x - ()
† † † Footy Facts
† † †† † †- x - ()
† † † Ghizao (GER)
† † †† † †- x - ()
† † † Glencove Marina
† † †† † †- x - ()
† † † Gungadu
† † †† † †- x - ()
† † † Hedgehunter
† † †† † †- x - ()
† † † Holy Orders
† † †† † †- x - ()
† † † Homer Wells
† † †† † †- x - ()
† † † Hurricane Fly
† † †† † †- x - ()
† † † Iktitaf
† † †† † †- x - ()
† † † Imperial Call
† † †† † †- x - (1989 )
† † † J`y Vole
† † †† † †- x - ()
† † † Justified
† † †† † †- x - ()
† † † Kauto Star
† † †† † †Village Star x - ()
† † † Kempes
† † †† † †- x - ()
† † † Kim Fontaine
† † †† † †- x - ()
† † † Kingsmark
† † †† † †- x - ()
† † † Le Roi Miguel
† † †† † †- x - ()
† † † Macs Gildoran
† † †† † †- x - ()
† † † Marlborough
† † †† † †- x - ()
† † † Master Minded
† † †† † †- x - ()
† † † Micko`s Dream
† † †† † †- x - ()
† † † Mikael d`Haguenet
† † †† † †- x - ()
† † † Mon Parrain (FR)
† † †† † †- x - ()
† † † Moscow Express
† † †† † †- x - ()
† † † Mossy Green
† † †† † †- x - ()
† † † My Will
† † †† † †- x - ()
† † † Neptune Collonges
† † †† † †Dom Alco x El Badr (2001 )
† † † Nicanor
† † †† † †- x - ()
† † † Nickname
† † †† † †- x - ()
† † † Nil Desperandum
† † †† † †- x - (1997 )
† † † Nobody Told Me
† † †† † †- x - ()
† † † Numbersixvalverde
† † †† † †- x - ()
† † † Oslot
† † †† † †- x - ()
† † † Papillon (Race Horse)
† † †† † †- x - (1991 )
† † † Pistolet Noir (FR)
† † †† † †- x - ()
† † † Pomme Tiepy
† † †† † †- x - ()
† † † Promalee
† † †† † †- x - ()
† † † Rigmarole
† † †† † †- x - ()
† † † Rince Ri
† † †† † †- x - ()
† † † Royal Charm (FR)
† † †† † †- x - ()
† † † Sadlers Wings
† † †† † †- x - ()
† † † Sam Winner (FR)
† † †† † †- x - ()
† † † Scotsirish
† † †† † †- x - ()
† † † Shakervilz
† † †† † †- x - ()
† † † Silverburn
† † †† † †- x - ()
† † † Snowy Morning
† † †† † †- x - ()
† † † Solerina
† † †† † †- x - ()
† † † Southern Vic
† † †† † †- x - ()
† † † Sporazene
† † †† † †- x - ()
† † † Strong Flow
† † †† † †- x - ()
† † † Taranis
† † †† † †- x - ()
† † † Tchico Polos (FR)
† † †† † †- x - ()
† † † True Blue Victory
† † †† † †- x - ()
† † † Twist Magic
† † †† † †- x - ()
† † † Uimhiraceathair
† † †† † †- x - ()
† † † What a Friend
† † †† † †- x - ()
† † † Young Desperado
† † †† † †- x - ()
† † † Zarkandar (IRE)
† † †† † †- x - ()
Born in 1994 Ad Hoc was a national hunt race hunt horse who competed in the 2005 Grand national ridden by Joe Tizzard but didn`t finish falling at Becher`s Brook . Find information of and breeding on thousands of thouroughbred race horses with the s
---
---
---
---
---
Big Buck`s (foaled 16 April 2003) is a National Hunt racehorse trained in Britain by Paul Nicholls and is owned by Andy Stewart and specialises in racing over hurdles. At the 2012 Cheltenham Festival Big Buck`s made history by winning 4 consecutive W
---
---
---
---
---
---
---
---
---
---
---
Denman (foaled 17 April 2000) is a former Irish bred National Hunt racehorse sired by Presenting. Known as The Tank, Denman is widely known for his great rivalry with Kauto Star for the Cheltenham Gold Cup. He is a large horse with a front running s
---
---
---
---
---
---
---
Hedgehunter (born 25 January 1996) is an Irish race horse, who won the 2005 Grand National steeplechase, ridden by Ruby Walsh and trained by Willie Mullins. He had fallen at the final fence the previous year when well placed. He then finished second
---
---
---
---
---
On the 14th March 1996, Imperial Call lifted National Hunt Racing`s blue ribband, the Cheltenham Gold Cup. Imperial Call, the 9-2 second favourite, beat Rough Quest, a 12-1 shot, by four lengths with Couldnt Be Better, who spent the winter in the war
---
---
---
Kauto Star (foaled March 19, 2000) is a French-bred National Hunt racehorse, who is currently trained by Paul Nicholls in Somerset, England. Kauto Star holds numerous records, was the first horse to regain the Cheltenham Gold Cup and the only horse t
---
---
---
---
---
---
---
---
---
---
---
---
---
---
Neptune Collonges began his career in 2005 and quickly won two races, most notably the Grade 2 William Hill Winter Novices` Hurdle at Sandown. Neptune Collonges raced six times in 2006. He won two races at the beginning and a third at end of the year
---
---
---
Born in 1997 Nil Desperandum was a succesful national hunt race hunt horse who finished 6th in the 2005 Grand national ridden by Jim Culloty . Find information of and breeding on thousands of thouroughbred race horses with the stableexpress race hor
---
---
Numbersixvalverde (born 1996) is an Irish race horse who won both the 2005 Irish Grand National and 2006 Aintree Grand National steeplechase, beating Hedgehunter by six lengths with Niall `Slippers` Madden in the saddle. Numbersixvalverde won his big
---
---
Papillon is an Irish racehorse formerly trained at Greenhills stables, near Naas in County Kildare. His most notable success was winning the 2000 Grand National. Papillon is owned by American Mrs Betty Moran, owner of Brushwood Stable. She was not a
---
---
---
---
---
---
---
---
---
---
---
---
---
---
---
---
---
---
---
---
---
---
2011 Grand national review: His fourth in the Gold Cup gives him every chance and he is sure to attract plenty of support. Co-owned by Manchester United boss Sir Alex Ferguson, this smart chaser would be a major player if he rises to the occasion and
---
---
---
Ruby Walsh Competition Results
9 - Aintree, John Smith`s Top Novices` Hurdle (Grade 2) - 09/04/2011 - Brampour (IRE)
---
8 - Aintree, John Smith`s Aintree Hurdle (Grade 1) - 09/04/2011 - Celestial Halo (IRE)
---
6 - Aintree, John Smith`s Mersey Novices` Hurdle (Grade 2) - 09/04/2011 - Sam Winner (FR)
---
2 - Aintree, John Smith`s Maghull Novices` Chase (Grade 1) - 09/04/2011 - Ghizao (GER)
---
15 - Aintree, John Smith`s smithythehorse.com Handicap Hurdle (Grade 3) - 08/04/2011 - Pistolet Noir (FR)
---
8 - Aintree, John Smith`s Mares` Standard Open NH Flat Race - 08/04/2011 - Eyesontheprize (IRE)
---
1 - Aintree, John Smith`s Melling Chase (Grade 1) - 08/04/2011 - Master Minded
---
2 - Aintree, John Smith`s Topham Chase (Listed Handicap) (National Course) - 08/04/2011 - Mon Parrain (FR)
---
1 - Aintree, BGC Partners Liverpool Hurdle (Grade 1) - 07/04/2011 - Big Bucks
---
5 - Aintree, totesport Bowl Chase (Grade 1) - 07/04/2011 - Denman
---
5 - Aintree, matalan.co.uk Red Rum Handicap Chase (Grade 3) - 07/04/2011 - Tchico Polos (FR)
---
3 - Aintree, totepool Manifesto Novices` Chase (Grade 2) - 07/04/2011 - Royal Charm (FR)
---
1 - Aintree, Matalan Anniversary 4-Y-O Juvenile Hurdle (Grade 1) - 07/04/2011 - Zarkandar (IRE)
---
01 - Down Royal, JNwine.com Champion Chase - 08/11/2010 - Kauto Star
---
01 - Aintree, Totesport Bowl - 03/04/2010 - What a Friend
---
01 - Navan, Flyingbolt Novice Chase - 21/02/2010 - Shakervilz
---
01 - Navan, Ten Up Novice Chase - 08/02/2010 - Uimhiraceathair
---
01 - Ascot, Victor Chandler Chase - 19/01/2010 - Twist Magic
---
01 - Kempton Park, King George VI Chase Cup - 26/12/2009 - Kauto Star
---
01 - Sandown Park, Tingle Creek Chase - 11/12/2009 - Twist Magic
---
01 - Sandown Park, Tingle Creek Chase - 11/12/2009 - Twist Magic
---
01 - Haydock, Betfair Chase - 11/11/2009 - Kauto Star
---
01 - Punchestown, World Series Hurdle - 21/05/2009 - Fiveforthree
---
01 - Punchestown, Punchestown Champion Chase - 06/05/2009 - Master Minded
---
01 - Punchestown, Evening Herald Champion Novice Hurdle - 29/04/2009 - Hurricane Fly
---
01 - Punchestown, Cathal Ryan Memorial Champion Novice Hurdle - 24/04/2009 - Mikael d`Haguenet
---
3 - Aintree, Grand National - 09/04/2009 - My Will
---
3 - Aintree, Grand National - 09/04/2009 - My Will
---
01 - Fairyhouse, Dunboyne Castle Novice Hurdle - 15/03/2009 - Kempes
---
01 - Cheltenham Festival, Cheltenham Gold Cup - 13/03/2009 - Kauto Star
---
01 - Leopardstown Racecourse, Dr P. J. Moriarty Novice Chase - 19/02/2009 - Cooldine
---
01 - Leopardstown Racecourse, Irish Hennessy Gold Cup - 17/02/2009 - Neptune Collonges
---
01 - Newbury, Hennessy Gold Cup - 11/02/2009 - Denman
---
01 - Leopardstown Racecourse, Irish Champion Hurdle - 23/01/2009 - Brave Inca
---
01 - Ascot, Victor Chandler Chase - 19/01/2009 - Master Minded
---
01 - Naas, Slaney Novice Hurdle - 11/01/2009 - Mikael d`Haguenet
---
01 - Kempton Park, King George VI Chase Cup - 26/12/2008 - Kauto Star
---
01 - Cork, Hilly Way Chase - 16/12/2008 - Scotsirish
---
01 - Down Royal, JNwine.com Champion Chase - 08/11/2008 - Kauto Star
---
01 - Galway, Galway Plate - 19/07/2008 - Oslot
---
01 - Punchestown, Punchestown Gold Cup - 15/05/2008 - Neptune Collonges
---
01 - Punchestown, Punchestown Champion Chase - 06/05/2008 - Twist Magic
---
13 - Aintree, Grand National - 09/04/2008 - Hedgehunter
---
13 - Aintree, Grand National - 09/04/2008 - Hedgehunter
---
2 - Cheltenham Festival, Cheltenham Gold Cup - 14/03/2008 - Kauto Star
---
01 - Thurles, Michael Purcell Memorial Novice Hurdle - 12/03/2008 - Cooldine
---
01 - Kempton Park, Racing Post Chase - 24/02/2008 - Gungadu
---
01 - Leopardstown Racecourse, Dr P. J. Moriarty Novice Chase - 19/02/2008 - J`y Vole
---
01 - Navan, Ten Up Novice Chase - 08/02/2008 - Pomme Tiepy
---
01 - Fairyhouse, Normans Grove Chase - 06/01/2008 - Nickname
---
01 - Sandown Park, Tolworth Hurdle - 02/01/2008 - Breedsbreeze
---
01 - Kempton Park, King George VI Chase Cup - 26/12/2007 - Kauto Star
---
01 - Down Royal, JNwine.com Champion Chase - 08/11/2007 - Taranis
---
01 - Gowran Park, Gowran Park Champion Chase - 19/10/2007 - Justified
---
01 - Punchestown, Punchestown Gold Cup - 15/05/2007 - Neptune Collonges
---
01 - Punchestown, Cathal Ryan Memorial Champion Novice Hurdle - 24/04/2007 - Glencove Marina
---
9 - Aintree, Grand National - 09/04/2007 - Hedgehunter
---
01 - Cheltenham Festival, Cheltenham Gold Cup - 16/03/2007 - Kauto Star
---
01 - Navan, Flyingbolt Novice Chase - 21/02/2007 - Young Desperado
---
01 - Navan, Ten Up Novice Chase - 08/02/2007 - Snowy Morning
---
01 - Fairyhouse, Normans Grove Chase - 06/01/2007 - Nickname
---
01 - Punchestown, Tied Cottage Chase - 02/01/2007 - Nickname
---
01 - Sandown Park, Tolworth Hurdle - 02/01/2007 - Silverburn
---
01 - Kempton Park, King George VI Chase Cup - 26/12/2006 - Kauto Star
---
11 - Sandown Park, Tingle Creek Chase - 11/12/2006 - Kauto Star
---
01 - Sandown Park, Tingle Creek Chase - 11/12/2006 - Kauto Star
---
01 - Leopardstown Racecourse, December Festival Hurdle - 08/12/2006 - Brave Inca
---
01 - Navan, Monksfield Novice Hurdle - 21/11/2006 - Footy Facts
---
01 - Haydock, Betfair Chase - 11/11/2006 - Kauto Star
---
01 - Punchestown, World Series Hurdle - 21/05/2006 - Asian Maze
---
01 - Punchestown, Evening Herald Champion Novice Hurdle - 29/04/2006 - Iktitaf
---
01 - Punchestown, Cathal Ryan Memorial Champion Novice Hurdle - 24/04/2006 - Nicanor
---
2 - Aintree, Grand National - 09/04/2006 - Hedgehunter
---
2 - Cheltenham Festival, Cheltenham Gold Cup - 17/03/2006 - Hedgehunter
---
01 - Leopardstown Racecourse, Knight Frank Novice Chase - 14/12/2005 - Southern Vic
---
01 - Thurles, Thurles Chase - 18/11/2005 - Mossy Green
---
01 - Aintree, Grand National - 09/04/2005 - Hedgehunter
---
01 - Fairyhouse, Irish Grand National - 03/04/2005 - Numbersixvalverde
---
6 - Cheltenham Festival, Cheltenham Gold Cup - 18/03/2005 - Strong Flow
---
01 - Naas, Slaney Novice Hurdle - 11/01/2005 - Homer Wells
---
01 - Punchestown, Cathal Ryan Memorial Champion Novice Hurdle - 24/04/2004 - Sadlers Wings
---
8 - Cheltenham Festival, Cheltenham Gold Cup - 18/03/2004 - Alexander Banquet
---
01 - Thurles, Michael Purcell Memorial Novice Hurdle - 12/03/2004 - Kim Fontaine
---
01 - Kempton Park, Racing Post Chase - 24/02/2004 - Marlborough
---
01 - Navan, Flyingbolt Novice Chase - 21/02/2004 - True Blue Victory
---
01 - Wincanton, Kingwell Hurdle - 19/02/2004 - Rigmarole
---
01 - Fairyhouse, Drinmore Novice Chase - 05/12/2003 - Nil Desperandum
---
01 - Sandown Park, Whitbread Gold Cup - 24/05/2003 - Ad Hoc (National Hunt Race Horse)
---
01 - Punchestown, Ryanair Novice Chase - 17/05/2003 - Le Roi Miguel
---
01 - Punchestown, Cathal Ryan Memorial Champion Novice Hurdle - 24/04/2003 - Nobody Told Me
---
01 - Punchestown, Champion Four Year Old Hurdle - 19/04/2003 - Sporazene
---
6 - Cheltenham Festival, Cheltenham Gold Cup - 13/03/2003 - Commanche Court
---
01 - Punchestown, Moscow Flyer Novice Hurdle - 21/02/2003 - Mikael d`Haguenet
---
01 - Newbury, Hennessy Gold Cup - 11/02/2003 - Strong Flow
---
01 - Leopardstown Racecourse, Paddypowerpoker.com Future Champions Novice Hurdle - 18/12/2002 - Solerina
---
01 - Sandown Park, Tingle Creek Chase - 11/12/2002 - Cenkos
---
01 - Sandown Park, Tingle Creek Chase - 11/12/2002 - Cenkos
---
01 - Punchestown, Cathal Ryan Memorial Champion Novice Hurdle - 24/04/2002 - Davenport Milenium
---
01 - Punchestown, Punchestown Champion Hurdle - 18/04/2002 - Davenport Milenium
---
4 - Aintree, Grand National - 09/04/2002 - Kingsmark
---
01 - Fairyhouse, Powers Gold Cup - 03/04/2002 - Big-and-Bold
---
2 - Cheltenham Festival, Cheltenham Gold Cup - 14/03/2002 - Commanche Court
---
01 - Gowran Park, Red Mills Chase - 18/02/2002 - Moscow Express
---
01 - Leopardstown, MCR Hurdle - 16/01/2002 - Adamant Approach
---
01 - Leopardstown Racecourse, Arkle Novice Chase - 09/01/2002 - Assessed
---
01 - Sandown Park, Whitbread Gold Cup - 24/05/2001 - Ad Hoc (National Hunt Race Horse)
---
01 - Punchestown, Punchestown Champion Chase - 06/05/2001 - Micko`s Dream
---
01 - Punchestown, Champion Four Year Old Hurdle - 19/04/2001 - Holy Orders
---
4 - Aintree, Grand National - 09/04/2001 - Papillon (Race Horse)
---
01 - Naas, Johnstown Novice Hurdle - 21/02/2001 - Macs Gildoran
---
01 - Leopardstown Racecourse, Paddy Power Dial-A-Bet Chase - 11/12/2000 - Papillon (Race Horse)
---
01 - Leopardstown Racecourse, Lexus Chase - 08/12/2000 - Rince Ri
---
01 - Punchestown, Punchestown Gold Cup - 15/05/2000 - Commanche Court
---
01 - Aintree, Grand National - 09/04/2000 - Papillon (Race Horse)
---
01 - Fairyhouse, Irish Grand National - 03/04/2000 - Commanche Court
---
01 - Galway, Galway Plate - 19/07/1999 - Moscow Express
---
01 - Punchestown, Punchestown Gold Cup - 15/05/1999 - Imperial Call
---
01 - Fairyhouse, Powers Gold Cup - 03/04/1999 - Rince Ri
---
01 - Gowran Park, Red Mills Chase - 18/02/1999 - Bob Treacy
---
01 - Leopardstown Racecourse, Deloitte Novice Hurdle - 12/02/1999 - Alexander Banquet
---
01 - Naas, Nas Na Riogh Novice Chase - 04/02/1999 - Rince Ri
---
01 - Leopardstown, Christmas Hurdle - 21/12/1998 - Commanche Court
---
01 - Leopardstown Racecourse, Paddy Power Dial-A-Bet Chase - 11/12/1998 - Papillon (Race Horse)
---
01 - Fairyhouse, Drinmore Novice Chase - 05/12/1998 - Promalee
---
01 - Fairyhouse, Royal Bond Novice Hurdle - 26/11/1998 - Alexander Banquet
---
1998 - Navan, Lismullen Hurdle - 17/11/1998 - Commanche Court
---
†
††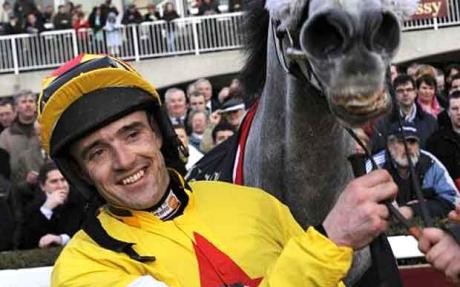 ††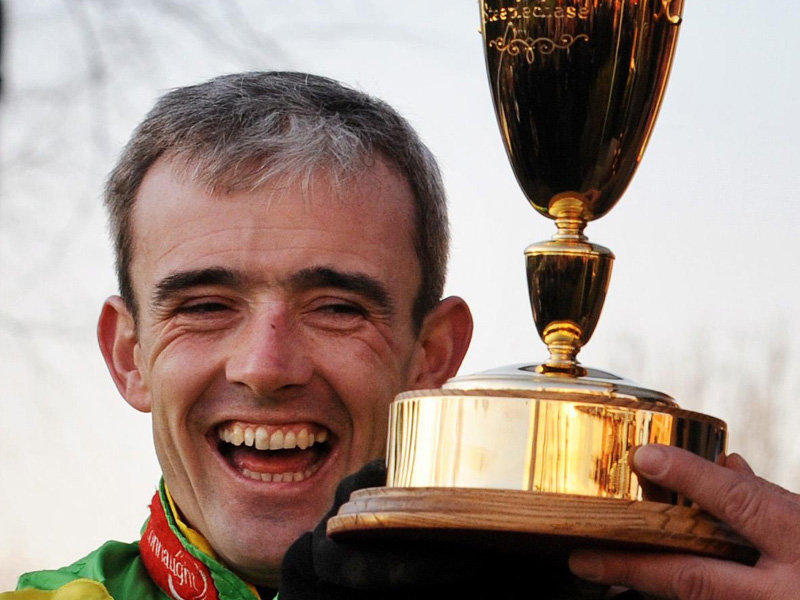 ††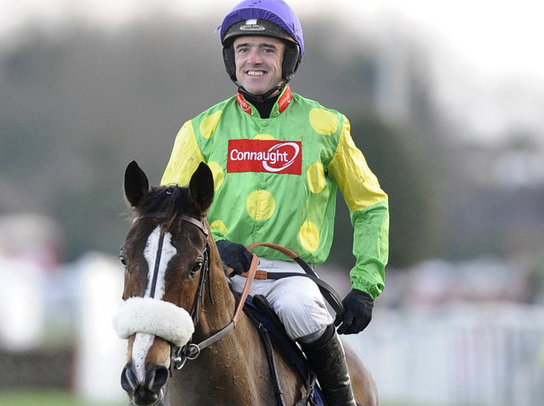 ††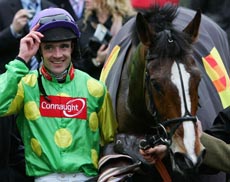 ††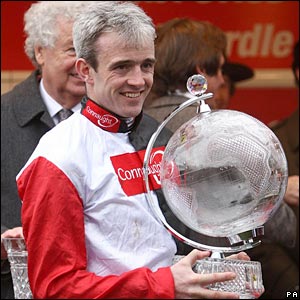 ††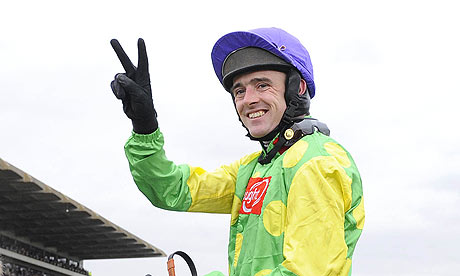 ††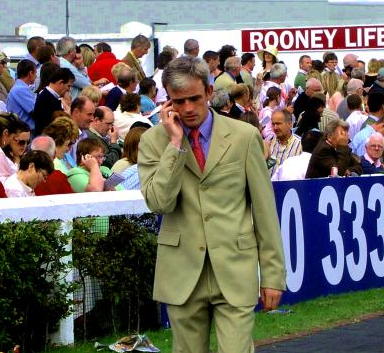 ††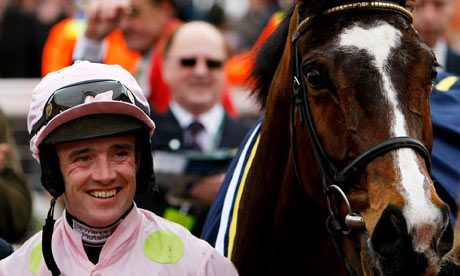 ††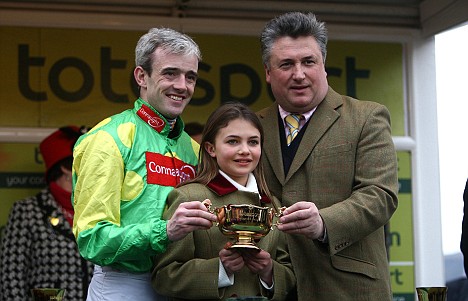 ††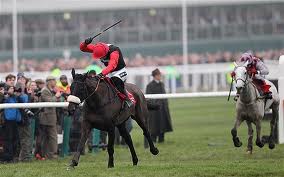 ††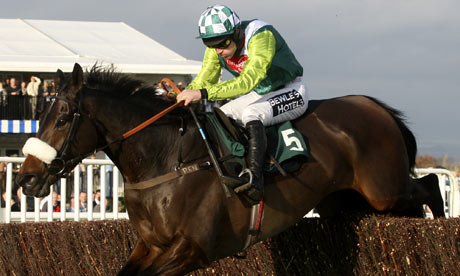 ††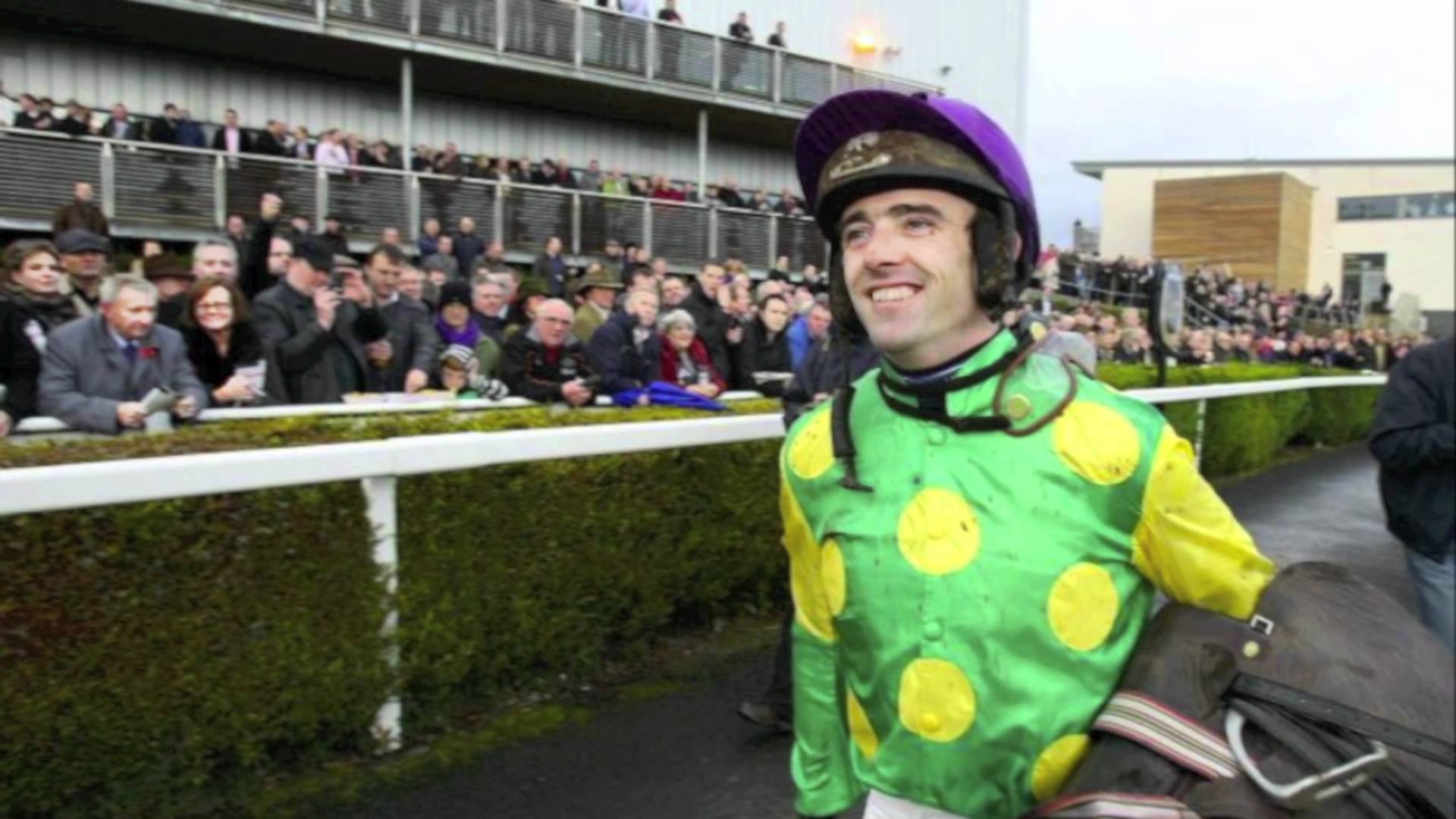 ††
††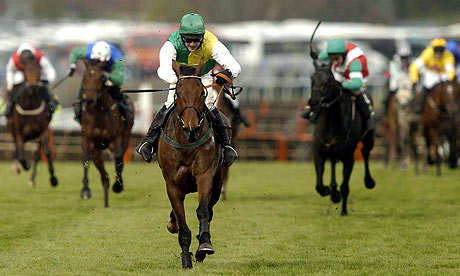 †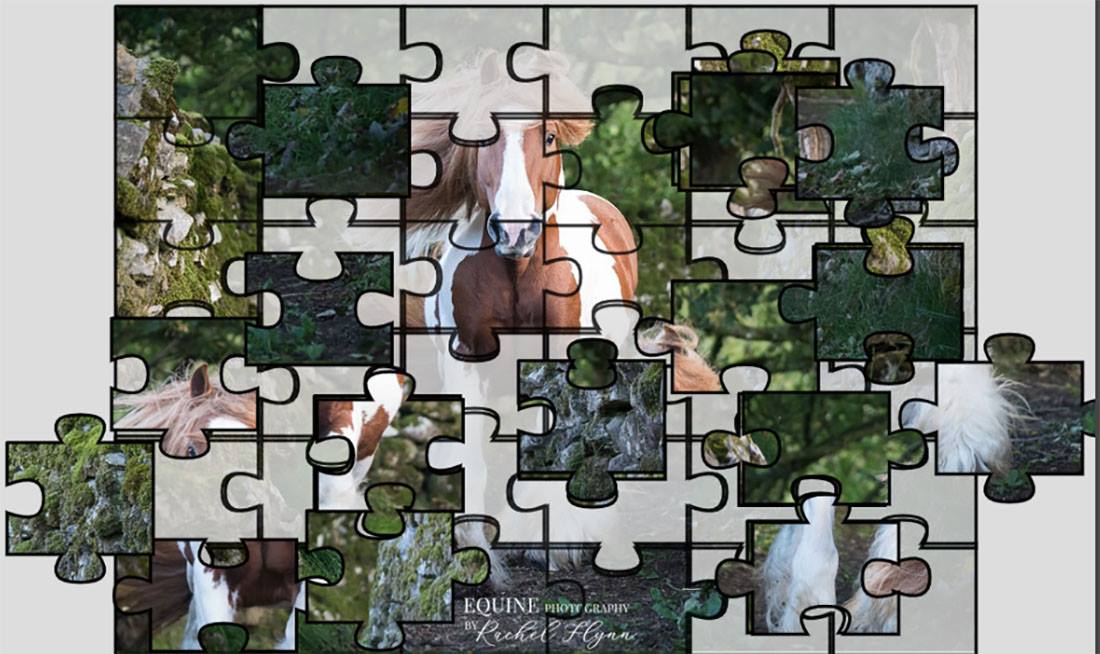 Can you complete this horse jigsaw? 95% of equestrians cant complete the puzzle in less than 3 minutes | Online jigsaw puzzle, can you complete our puzzle, image provided by Rachel Fly equine photographer, buy horse jigsaw puzzles to complete at home. …
Read More