Rose Mathisen
Rose Mathisen is a dressage rider from Sweden, below you can watch Rose Mathisen riding Bocelli at the world dressage masers.

Jacki Boscher - France - Endurance Rider
Read More
Annerose Dobler - German Horse Vaulter …
Read More
Annerose Dobler

I was born on 10.05.1979, only for the sake of completeness. I vaulted the vaulting and horse friends Greifenstein- Holzhausen, the club was founded in 1996. Before, I vaulted, together with my current team, in the riding club Ulmtal- Holzhausen. However, we were carefully asked out of it. However, vaulting has benefited more than harm, because in our new home, the farm of my mum and Karl-Heinz, we can almost always manage and manage as we like. There, we do not have to - because the needs of a school operation, that`s worth a lot! Although we also have riding lessons, but these are private lessons and there only the vaulting horses are trained dressage.
Before I lost my heart to vaulting, I`ve already wandered around on our pony Flocki. The horses have become a bit bigger now and I do not have regular time for riding at the moment. But now and then I ride out with our vaulting horses when I have a weekend off.
The first time we competed in vaulting competitions with our team in 1990 was 11 years old. I started to vault when I was estimated to be 5 or 6 years old, but then I took a compulsory break and at the age of 10 again started. Compulsive break because there was no vaulting available in the area for a while. Until my Mum took over the vaulting in Reitverein Ulmtal in 1989 and I was able to start again.

Horse Videos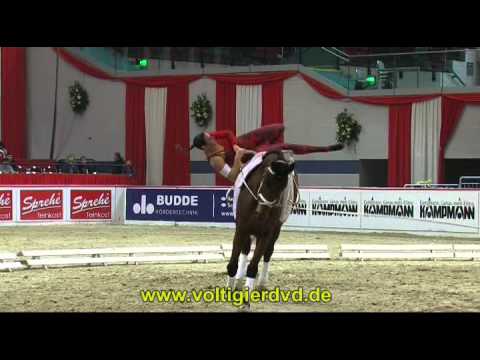 Horse Videos
Alli-Rose Wilson
Alli-Rose Wilson - Australia
Rose Fenton
Rose Fenton - UK
Rose Moss
Rose Moss -
Rose Read
Rose Read - Australia
Rose Rogawski
Rose Rogawski - Canada
Rose Wilbraham
Rose Wilbraham - USA
Rose Bridgwood
Rose Bridgwood - UK
Rose Bancroft
Rose Bancroft - Uk
Rose Macpherson
Rose Macpherson - UK
Rose Sandler
Rose Sandler - USA
Cedar Rose Stables, Canada
Welcome to Cedar Rose Stables, a versatile stable located in Cobble Hill, BC. Cedar Rose Stables offers a wide range of services for you and your horse or pony. Our certified C.E. instructor Sherry has over 30 years of equine experience. Cedar Rose Stables maintains an adaptable and welcoming atmosphere, that is ready to accommodate all of your equine needs. Our stable is very safety conscious in all aspects of horsemanship. Our Equine Canada certified coach, Sherry has a lifetime of experience in training and problem solving.
Cedar Rose Stables is a casual and fun stable, maintaining a professional and competitive attitude. We offer lessons to riders of all ages, from beginners to experienced competitors in the dressage, jumping and cross country disciplines. Our supportive, friendly and safe environment allows our riders to improve their skills and develop a unique connection with their equine partner. Some of our services include riding lessons, boarding, leasing, training, competition coaching, summer camps, and many more. If you have any questions or are interested in joining the Cedar Rose Stables team, feel free to
Phone: 250-732-1042
Email: cedarosestables@shaw.ca
Cedar Rose Stables is located at 3482 Kingburne Drive, Cobble Hill, BC
Leasing Options
Cedar Rose Stables offers full and half lease options to our students. Leasing is optimal for students looking to compete or create a closer bond with their equine partner. Our leasing program is also a great opportunity for those looking to gain experience before purchasing a horse of their own.
Die Gelbe Rose Clydesdales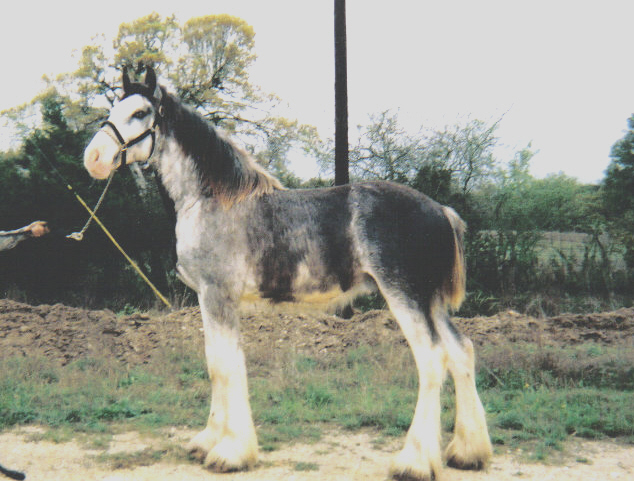 Die Gelbe Rose Clydesdales offer Black and Bay Stallions to breed your purebreed clydesdales or any other breed of horse you may have. We also have horses for sale from time to time. From our breeding stock: weanling fillies & colts, adult mares and stallions, older horses that have been trained to pull and or ride.
We also run a commercial carriage company in Austin Texas check it out at Die Gelbe Rose Carriage.
We love our horses! Clydesdales are called "Gentle Giants" for very good reasons- they are enormous horses, weighing on average 1700- 2100 lbs and standing 16- 19 hands high, or about 6 ft tall at the base of their neck. Despite their large size, they are gentle, intelligent and affectionate. They are all unique- color, looks, personality- that is part of what makes them so special! We treat our horses as part of our family.
Call : 512-303-4345
White Rose Polo Club
Rose Neave
Rose Neave - UK - Showjumping