Riding an Arab Stallion - The Graham Norton Show
Watch the story from the red chair on the Graham Norton Show, the story from a Anne as she tells the story of her ride in the desert to the celebrities, Noel Gallagher, Karen Gillan & Martin Freeman.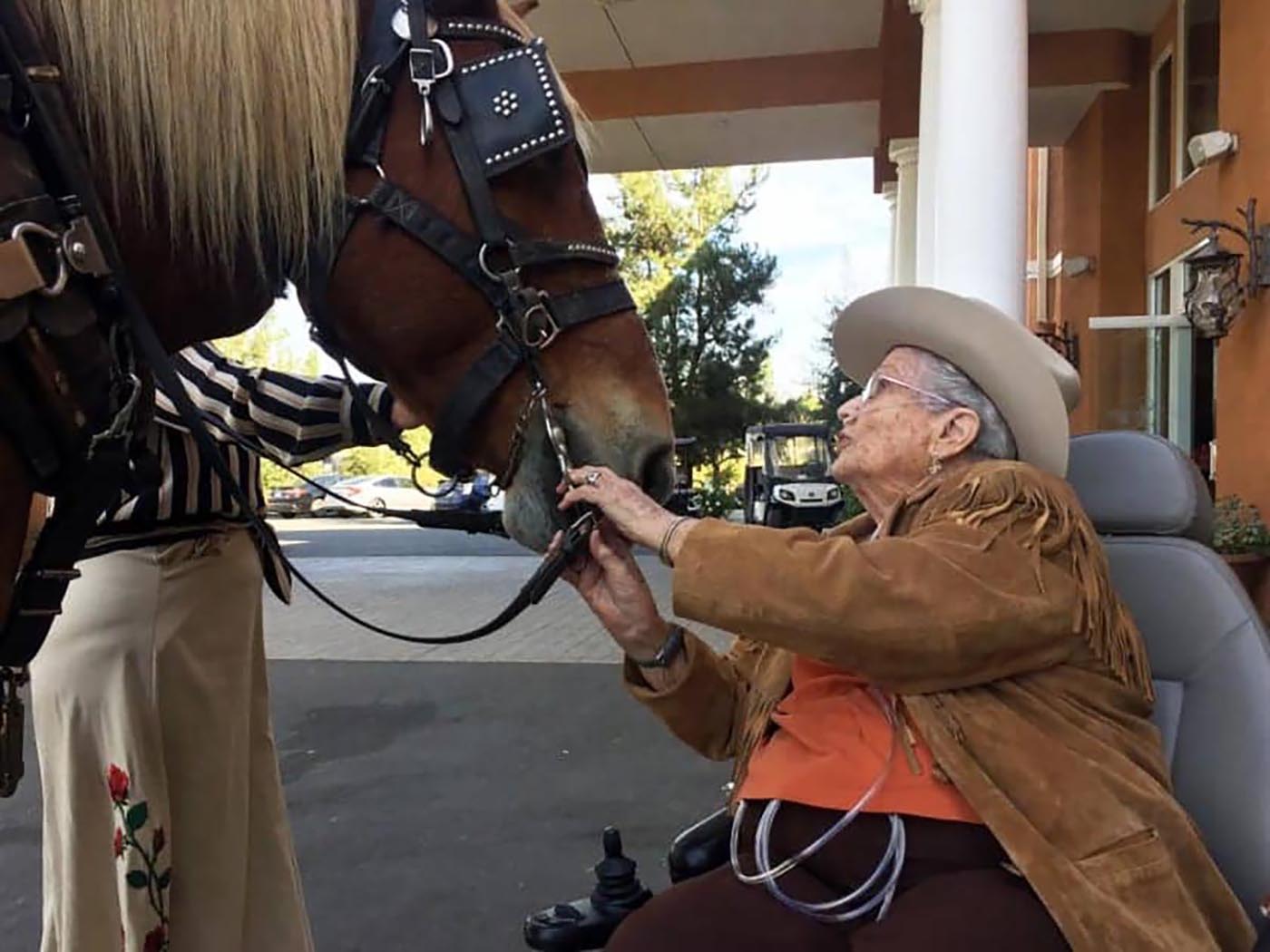 Opal Hagerty is a 95 year old women who has had a passion for horses throughout her life, owning horses from a young age. Over the years Opal has found it harder and harder to keep riding as her health has forced her to slow down and stop riding.…
Read More
Werner Bester

Werner Bester - South Africa
YELLOW :: JOY, HAPPINESS, PLAYFULNESS
Want to grab someone`s attention? You may want to consider yellow. Be happy yellow is the color of joy and happiness. The color of the sun, sunshine and smiling faces, yellow offers warmth and cheerfulness. Yellow is also associated with the production of energy and mental stimulation - so, use it with caution if you don`t want to overwhelm your audience, or tire their eyes (a pure bright lemon yellow is the most eye-fatiguing color). Yellow is often used in warnings, against black - how many signs can you recall that use yellow?
When it comes to using yellow in graphic or web design, selecting the shade is very important - negative feelings associated with yellow are sickness, lack of courage, childish attitude and jealousy. Yellow is a great color to promote food items (associated with freshness) and also for kids products and services, as well as items related to sports and leisure (associated with playfulness). McDonald`s and Kodak use a bright yellow and red in their corporate logo and on a variety of products and service -, a powerful combination that certainly helps them grab consumers` attention.