Pregnant Mare Rescued On Her Way To Be Slaughtered
| | | |
| --- | --- | --- |
| | | Pregnant Mare Rescued On Her Way To Be Slaughtered |
The horse community has witnessed many situations were horses had their second chance of life thanks to a rescuing organization or some other circumstances. The following story is quite moving and heartwarming, so take a moment and have a closer look at the video below!

Fancy, the mare from the video, was rescued from slaughter. Yes, she has been on her way to a slaughter house and the worst part of the story is that she has been in an advanced stage of pregnancy during that time. Apart from that Fancy was anxious, tired and scared!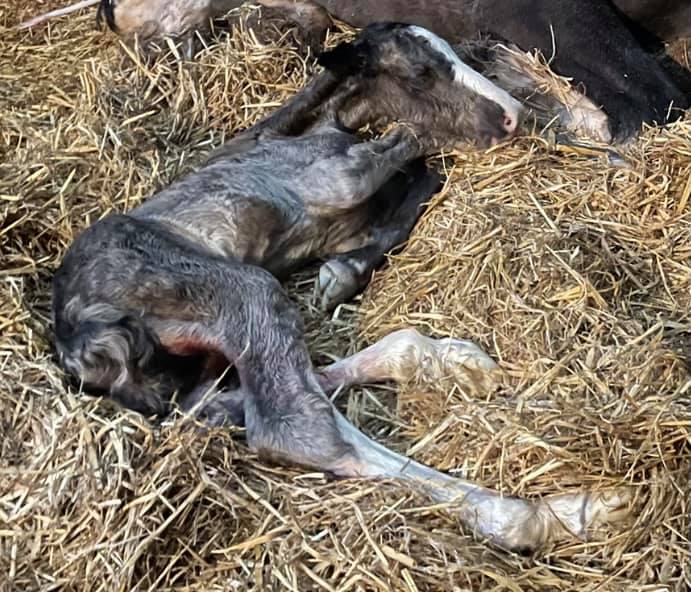 Thanks to Crossfire Equine Rescuing Texas group, Fancy has been saved on time. This group has worked on finding homes for horses who need that and somehow they've managed to rescue this pregnant mare who was going to give birth at any moment!

Her new life has began the moment Annie Shurtleff and her staff arrived at the scene. The whole team took a lot of care for Fancy, checking on her all of the time, making sure that she is comfortable and calm. Shortly after her rescue, Fancy has shown her sweet character and the team knew that she would be a loving parent.

Fancy gave birth of a cute and healthy Palomino filly and she delivered without any impediment! Her connection with the baby has been amazing and everyone were amazed by their bond. Many of us dream to have a relationship like the one they have.

We hope that the horse community will get more people like this group who saved Fancy and her unborn baby. We give our respect to this people who put a lot of effort in their work with animals. Check out the following video and share it with your animal loving friends and family.
ContentAdvert
Buchiko - The Spotted Race Horse