Pippa Goddard
Daughter of Jackie Goddard, Pippa age 22 is already proving herself as an outstanding young talent, representing the UK internationally on many occasions, in 2017 she competed at the world breeding championships, along with her 5 year old mare Chilli she would claim the prestigious final.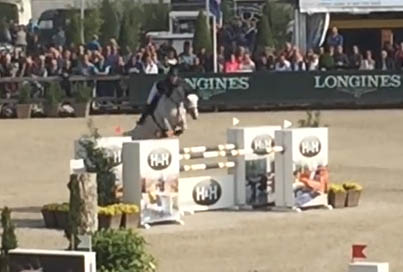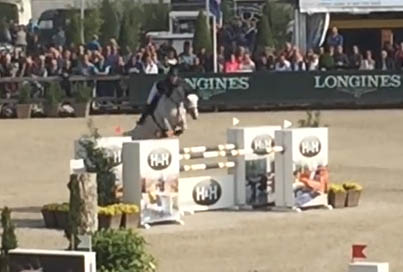 See results from the 5 year old championships at the world breeding championships. …
Read More
Pippa Goddard Wins 5 Year Old Championships

British rider Pippa Goddard claimed the 5 year old championship today at the world breeding championships in Lanakin riding the talented Colestus mare Chilli, from the field of 44 horse and riders 5 combinations jumped without a fault, second place was Felix Hassmann from Germany riding the Holstein stallion Quiwitino WZ who is a son of Caretino 2. Angelique Rusen from Germany was placed in third and forth place with Calvino (Casttelan II) and Brunetti (Balous Bellini) respectively, below you can see the results from 2017 5 year old world breeding championships.
1.
Chilli
Pippa Goddard
GBR

0 penalties 36.79 sec

DTPF / Colestus / Colorit / Thomas Williams
jump-off
2.500,00 EUR
2.
Quiwitino WZ
Felix Hassmann
GER

0 penalties 36.89 sec

HOLST / Quiwi Dream / Caretino 2 / Zipperle,Wolfgang
jump-off
2.000,00 EUR
3.
Calvino
Angelique Rusen
GER

0 penalties 37.89 sec

HOLST / Castelan II / Literat 12 / Ahlmann Sportpferde GmbH
jump-off
1.500,00 EUR
4.
Brunetti
Angelique Rusen
GER

0 penalties 38.42 sec

WESTF / Balous Bellini / Arpeggio / Ahlmann Sportpferde GmbH
jump-off
1.000,00 EUR
5.
Tigra Ter Wilgen Z
Emma Rooms
BEL

0 penalties 39.62 sec

ZANG / Taloubet Z / Air Jordan Z / Rooms
jump-off
700,00 EUR
6.
Ping Pong V
Paul-Richard Argus
EST

4 penalties 41.12 sec

ESHB / Ponsee V / Calvino Z / Maarja Martinson & Paul Argus
jump-off
550,00 EUR
7.
Pearls Princess Gervantus
Vincent Byrne
IRL

8 penalties 36.46 sec

ISH / Luidam / Pearl Roche
jump-off
400,00 EUR
8.
Harwich VDL
James Billington
GBR

1 penalty 73.45 sec

KWPN / Arezzo VDL / Darco / VDL Stud
round 1
300,00 EUR
9.
Hasall
Sander Naber
NED

2 penalties 77.10 sec

KWPN / VDL Zirocco Blue N.O.P. / Indoctro / A. Bakker
round 1
300,00 EUR
10.
HHS Forty Roses
Michael Pender
IRL

4 penalties 68.52 sec

ISH / Heritage Fortunus / Marion Hughes
round 1
250,00 EUR
11.
Nogalina Z
Gerben Morsink
NED

4 penalties 68.90 sec

ZANG / Numero Uno / Montender 2 / Gerben Morsink
round 1
250,00 EUR
12.
Especially Ultra Z
Nico Baerts
BEL

4 penalties 69.34 sec

ZANG / Emerald van `T Ruytershof / Utrillo Z / Dominique Hardy
round 1
250,00 EUR

Total: 10,000.00 EUR