Mathew Gregory King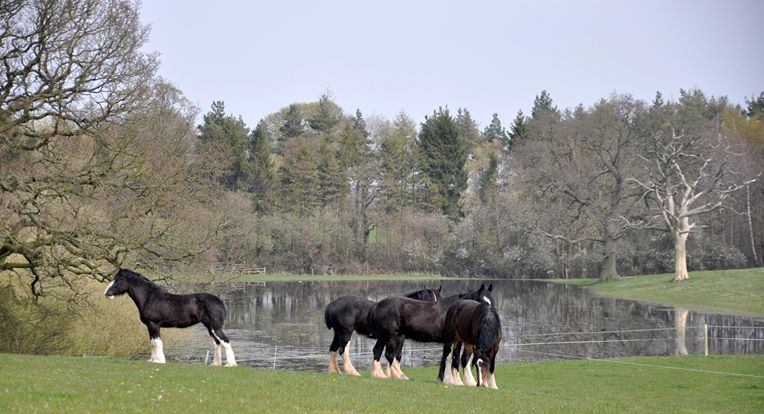 Shire and Clydesdale horses are among the biggest horses in the world and being extremely versatile and adaptable are used for a variety of purposes from riding, driving, working on the land, dressage, hunting, stud farms, showing in hand and in ridden classes, on farm parks and rare breeds centres or good all round horses and gentle family companions.
Well handled jet black filly foal. Well bred and attractive and should make a big, substantial mare.
Ridden Classes
Having such good temperaments Shires and Clydesdales make superb riding horses. There is an ever increasing interest in them for riding and there are many shows that have Heavy Horse ridden classes and dressage is a popular event.
We supply and export our horses worldwide and have satisfied customers in an ever-increasing number of countries. We firmly believe that encouraging global interest in Shires and Clydesdales horses assists in the preservation and future of these wonderful, rare and valuable breeds.
Please let us know your requirements. Although we specialise in Shires and Clydesdales our huge experience enables us to source quality horses of all breeds from Heavy Horses, Friesians, Coloured Cobs etc. right down to Shetlands and Miniature Horses.
We liaise with reputable transport companies to assist in all aspects of shipment to ensure safe, comfortable, competent and cost-effective transport anywhere in the world. Between us we will take care of all documentation and health and customs requirements.
Call | Call : +44 (0)1606 883869
selection of shire & clydesdale horses for sale | Marbury, Whitchurch, Cheshire/Shropshire border | Call : +44 (0)1606 883869 | Heavy Horses For Sale