Malcolm Pyrah
Malcolm Pyrah a retired British showjumper who with his horse of a lifetime Angelezarke was one of the leading riders in the world, many prestigious competitions and grand prix`s, a career highlight was winning the world cup final beating many of the world`s leading riders. Other successes for Malcolm Pyrah and Angelezarke include winning the leading showjumper of the year at HOYS as well as the Kings Cup at the Royal International, they were also part of the 1988 British Olympic showjumping team.
On his retirement from the showjumping arena, Malcolm Pyrah remained heavily involved in the sport as an owner of jumping horses, one notable horse owned by Malcolm was the talented Whinnie Jackson who he would sell to Irishmen Billy Twomey.
Towerlands Anglezarke (ISH) & Malcolm Pyrah - 1986 King George V Gold Cup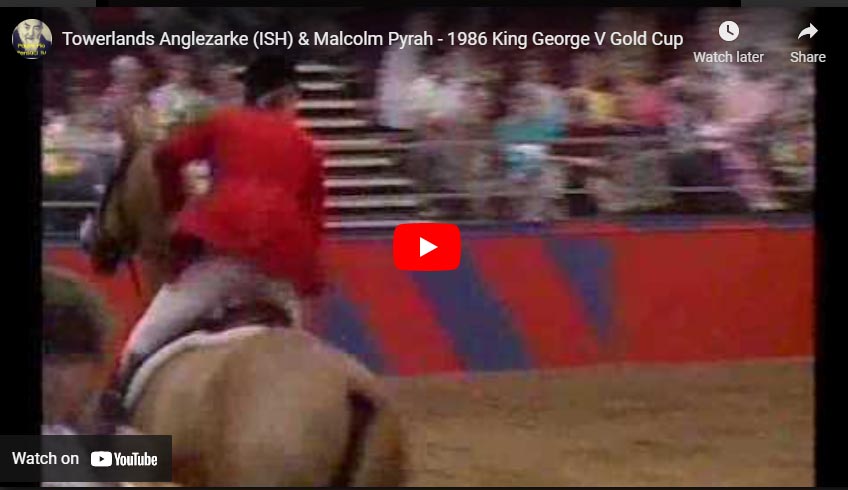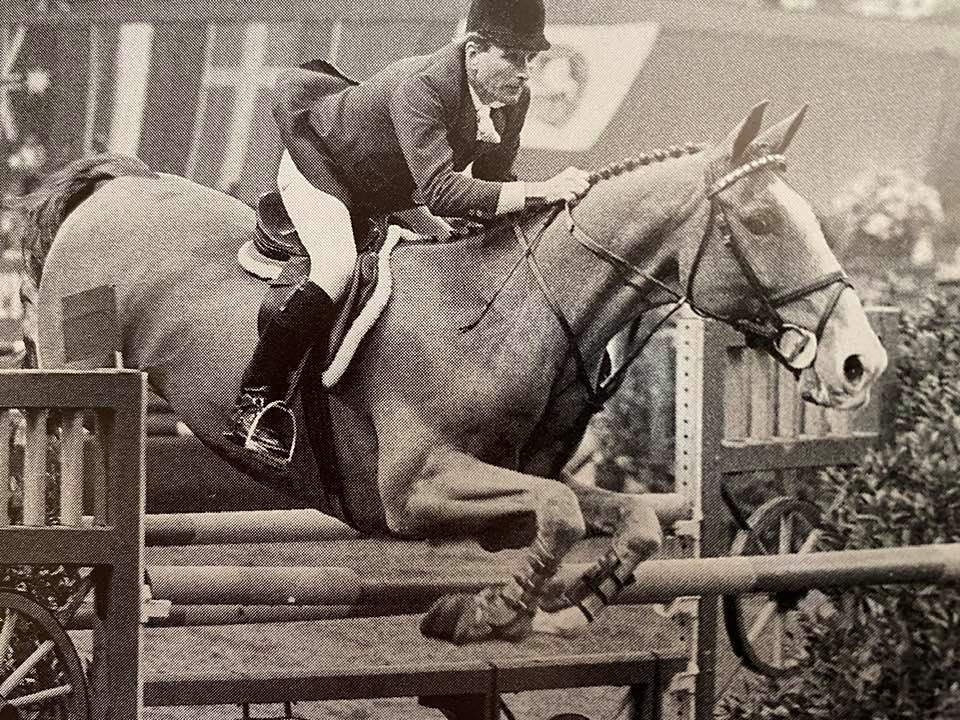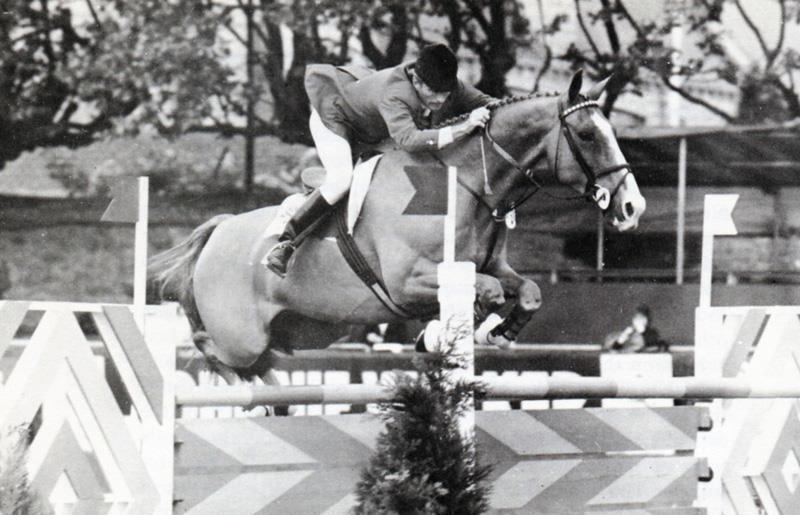 Malcolm Pyrah & Chainbridge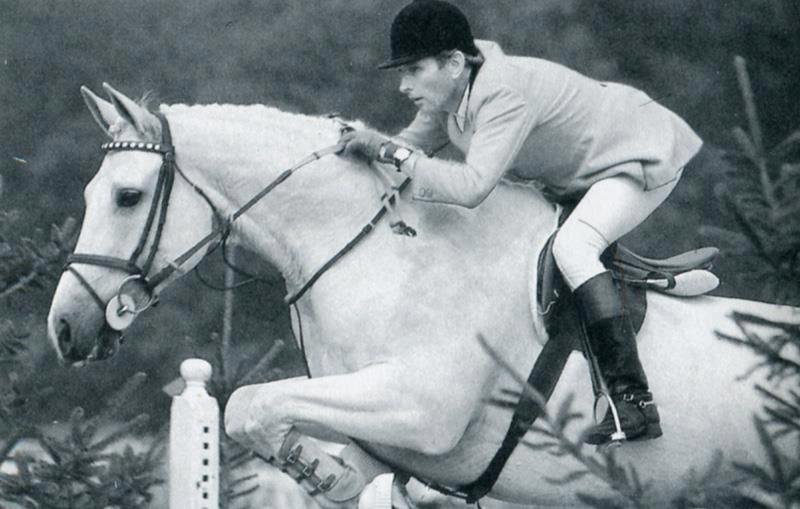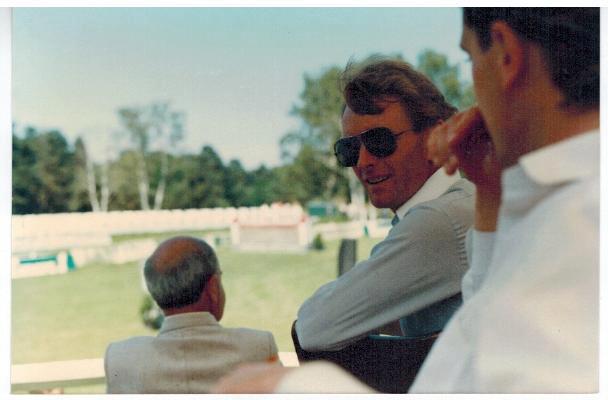 Uk Nations Cup Team : Geoff Glazzard - Hello Oscar, Joe Turi - Stanford, Peter Murphy - Orthos, Malcolm Pyrah - Itziweeni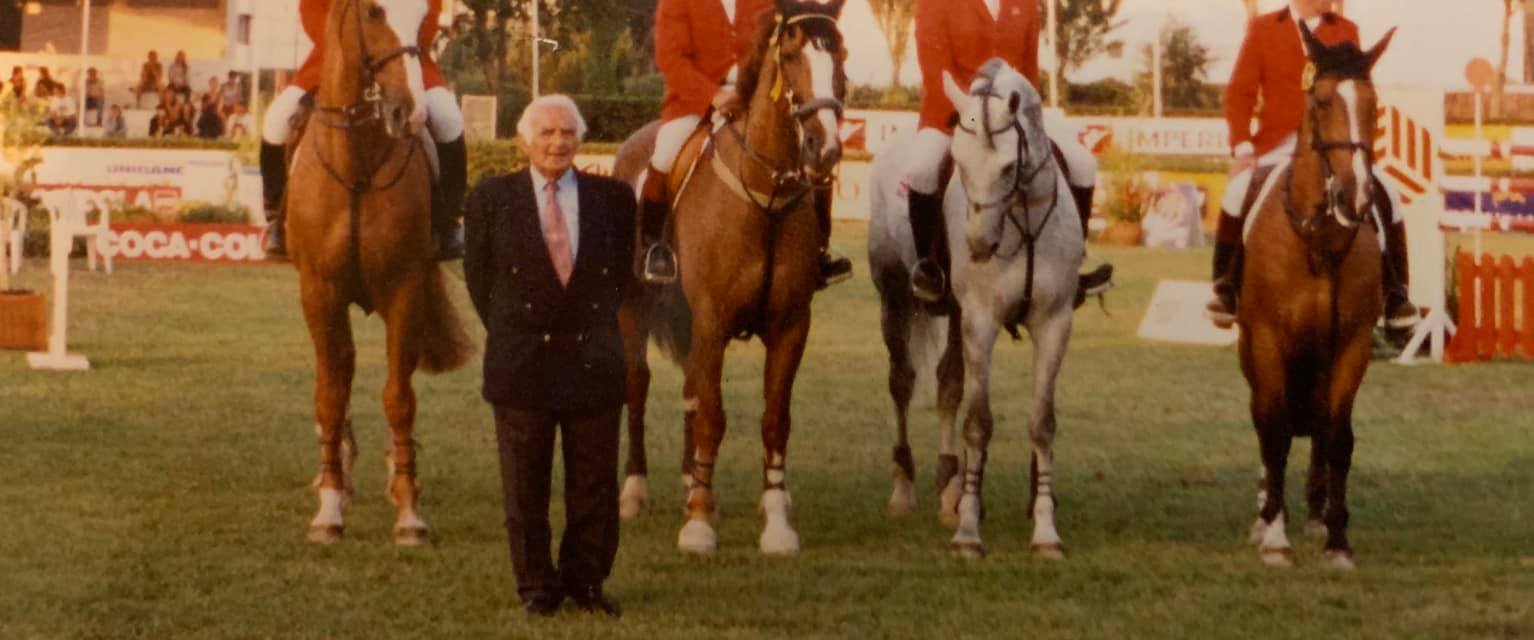 Malcolm Pyrah, Dupe Fouhy, Marie Edgar, Michael Whitaker, Jame Fisher & Mark Armstrong.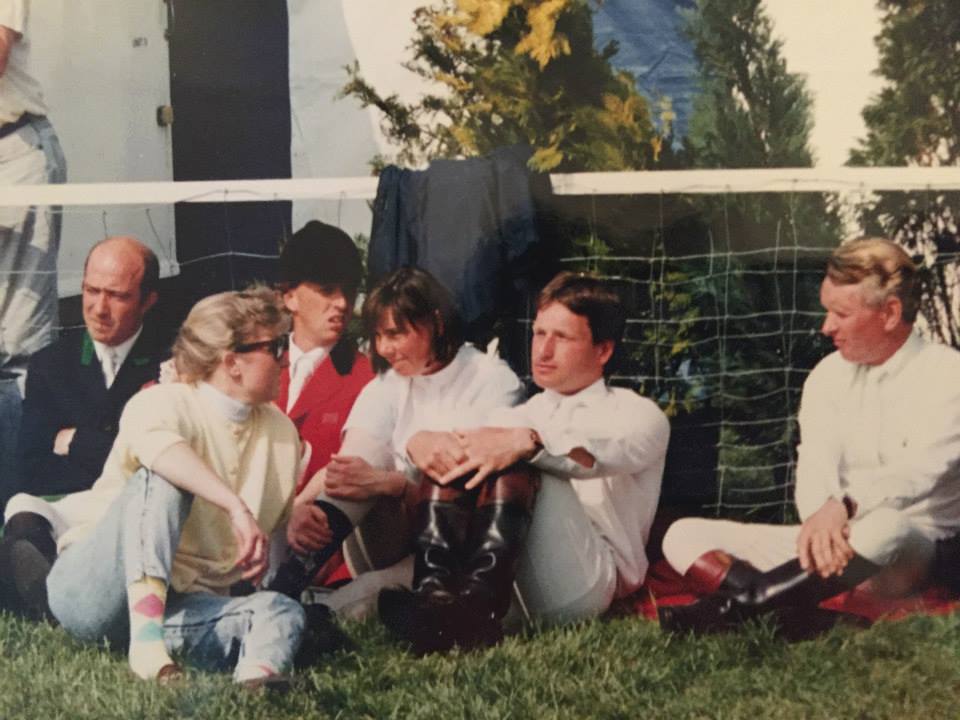 Malcolm Pyrah and Towerlands Anglezarke 1985 Berlin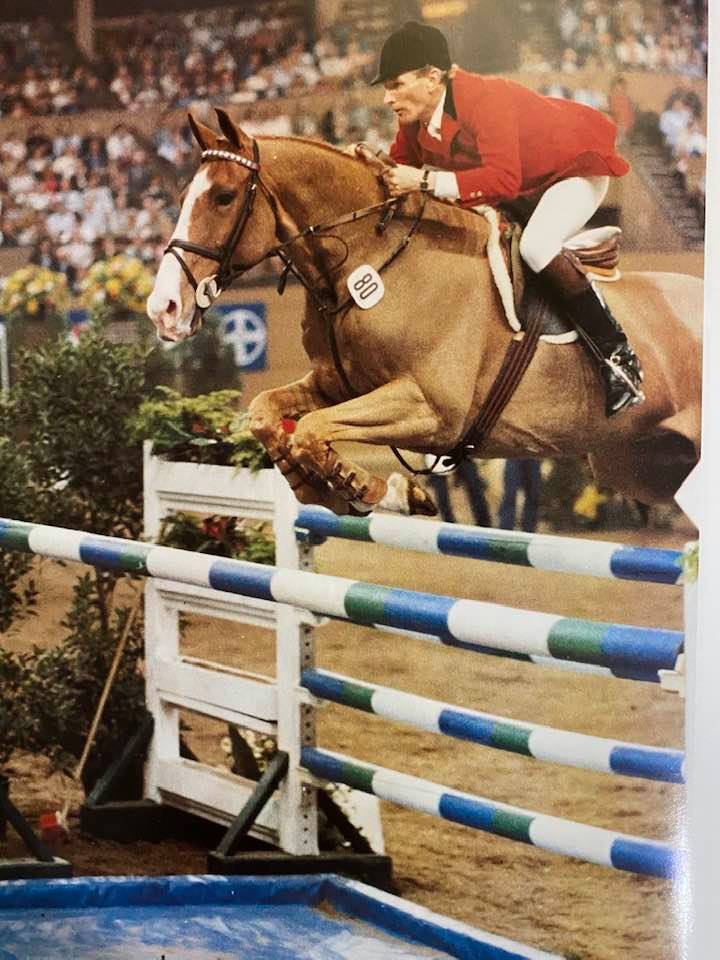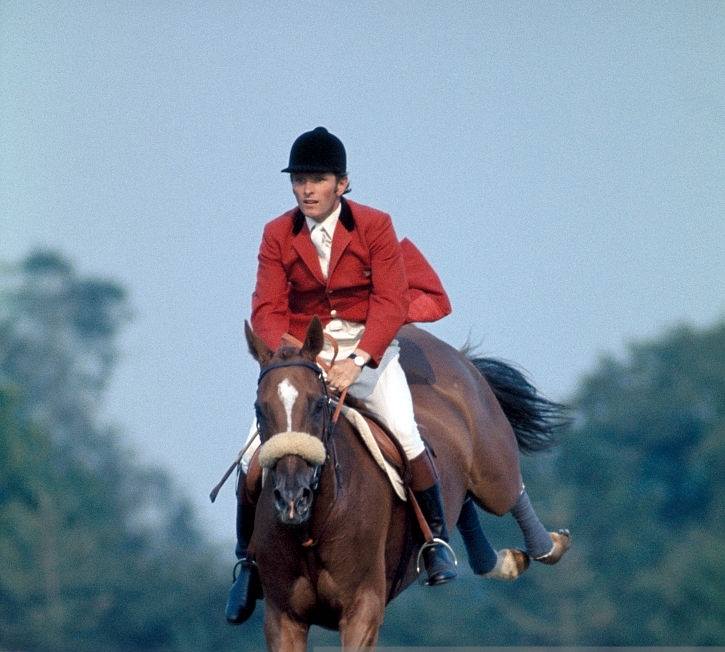 1985 Malcolm Pyrah and Towerlands Anglezarke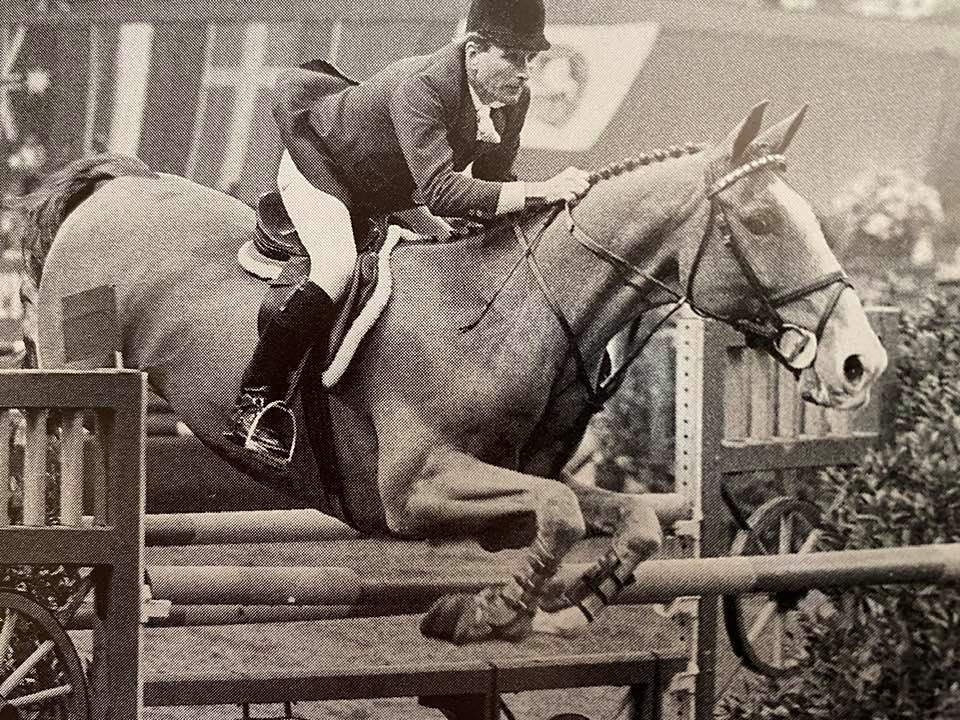 Malcolm Pyrah on Anglezarke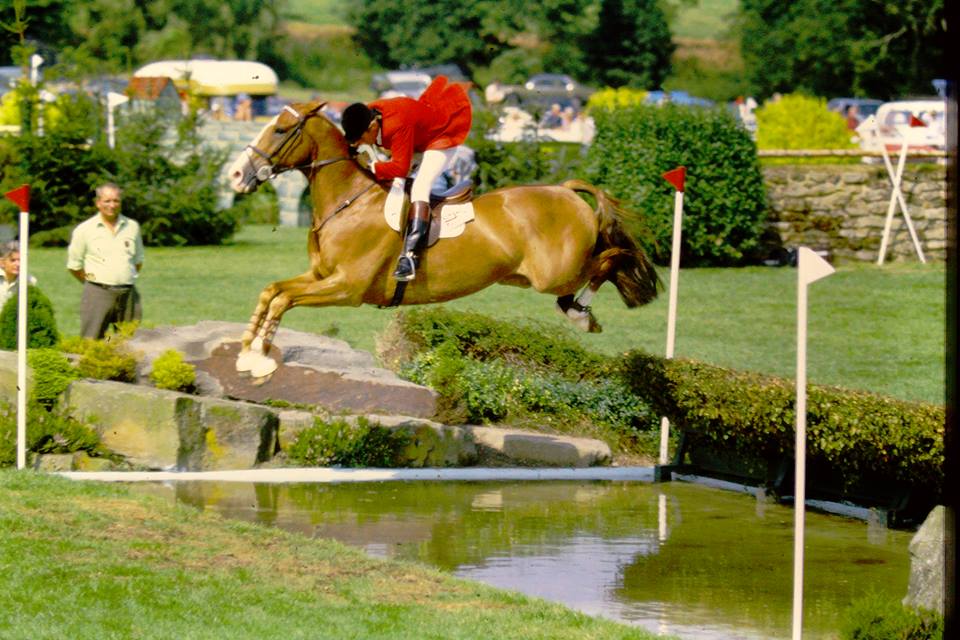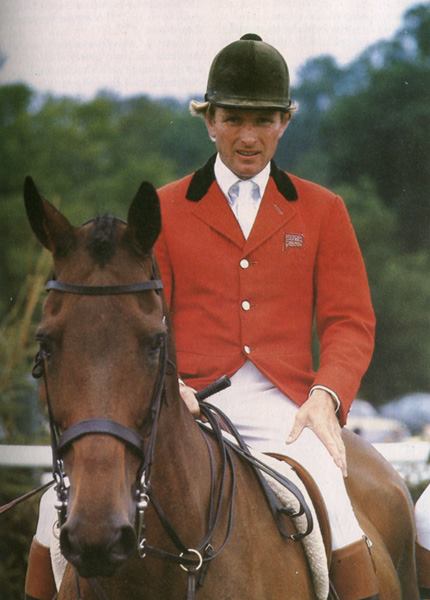 British team stalwart, Malcolm Pyrah, here with Saucy Boy at Hickstead in 1979.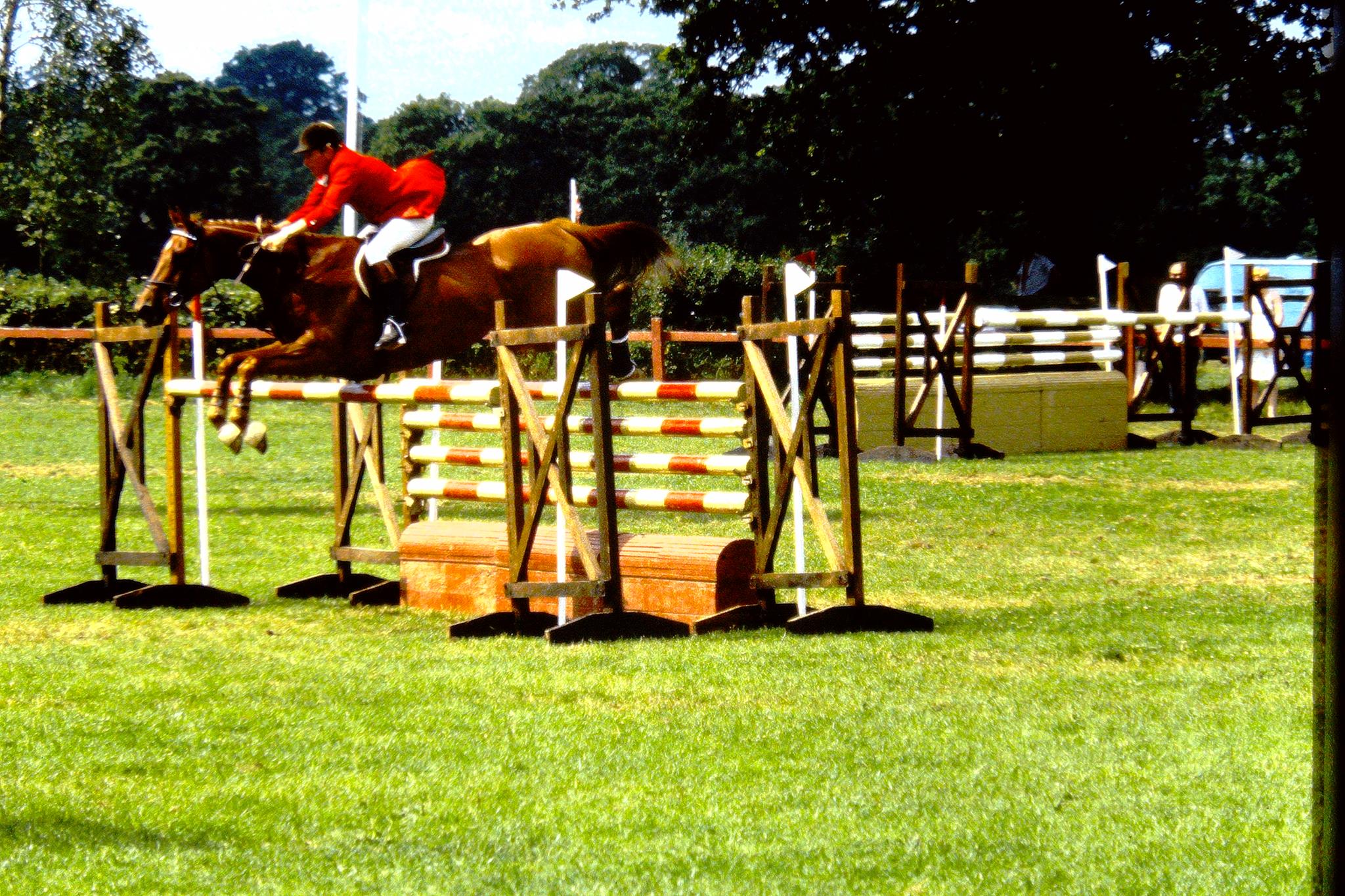 British Olympic squad/team of showjumpers from way back | L to R: Michael Whitaker, Malcolm Pyrah Joe Turi, David Broome and Nick Skelton.
As with many successful show jumping rider Malcolm Pyrah is very much linked with one special horse just John Whitaker is associated with Milton or Geoff Billington with It`s Otto or Rodrigo Pessoa with Baloubet de Rouet Malcolm Pyrah is linked with
Anglezarke
. Malcom Pyrah & Angelezarke formed one of those special partnership together they won the world cup final, the the leading show jumper of the year at the horse of the year, the king cup at hickstead as well as many grand prix's, Malcolm Pyrah and Anglezarke also represented Great Britain at the 1988 Olympics
Malcolm Pyrah retired from show jumping but still has a keen interest in the sport and owns many show jumping horses. One horse that originated from Malcolm Pyrah was
Whinnie Jackson
who Malcolm Pyrah sold to Billy Twomey
Malcolm Pyrah Horses
Anglezarke, April Love, Chainbridge, Diamond Seeker (sired by King of Diamonds, 1975), It`s Me (sired by Le Mexicom, 1983), Itziweeni, Sea Pearl
---
---
Show jumping horse Chainbridge had huge success in the show jumping arena representing Great Britain with rider Malcolm Pyrah, jumping at grand prix level at some of the worlds largest events victories include the 1982 Dublin grand prix amongst many
---
Malcolm Pyrah Competition Results
4 - Göteborg, World Cup Qualifier - 02/04/1994 - Itziweeni
---
01 - Horse Of The Year Show, Foxhunter - 09/10/1992 - Itziweeni
---
01 - Horse Of The Year Show, Olympic Star Spotters - 07/10/1989 - It`s Me
---
40 - Olympics, Individual - 22/05/1988 - Anglezarke
---
1 - World Cup Final, World Cup - 2nd Leg - 24/04/1988 - Anglezarke
---
01 - Horse Of The Year Show, Leading Show Jumper of the Year - 08/10/1987 - Anglezarke
---
1 - Royal International Horse Show - Hickstead, King George V Gold Cup - 30/07/1987 - Anglezarke
---
01 - Horse Of The Year Show, Grand Prix - 11/10/1986 - Anglezarke
---
1 - Royal International Horse Show - Hickstead, King George V Gold Cup - 30/07/1985 - Anglezarke
---
1 - Madrid, Nations Cup - 02/06/1985 - Diamond Seeker
---
1 - Berlin, World Cup Qualifier - 14/11/1984 - Anglezarke
---
01 - Horse Of The Year Show, Grand Prix - 11/10/1984 - Anglezarke
---
01 - Horse Of The Year Show, Saffron International Knock Out - 09/10/1984 - Sea Pearl
---
06 - Bruxelles, World Cup Qualifier - 23/06/1984 - Anglezarke
---
1 - World Cup Final, World Cup - 3rd Leg - 24/04/1984 - Anglezarke
---
13 - Bordeaux, Grand Prix - 11/03/1984 - Diamond Seeker
---
01 - Horse Of The Year Show, Saffron International Knock Out - 09/10/1983 - Sea Pearl
---
1 - Antwerp, World Cup Qualifier - 13/10/1982 - Anglezarke
---
05 - Dublin, World Cup Qualifier - 23/08/1982 - Diamond Seeker
---
01 - Dublin, Grand Prix - 22/08/1982 - Chainbridge
---
01 - La Baule, La Baule Grand Prix - 15/04/1982 - Anglezarke
---
1 - Antwerp, World Cup Qualifier - 13/10/1981 - Anglezarke
---
1 - World Cup Final, World Cup - 3rd Leg - 24/04/1981 - Anglezarke
---
01 - Horse Of The Year Show, Leading Show Jumper of the Year - 08/10/1980 - Anglezarke
---
01 - Rome, Rome Grand Prix - 21/06/1975 - April Love
---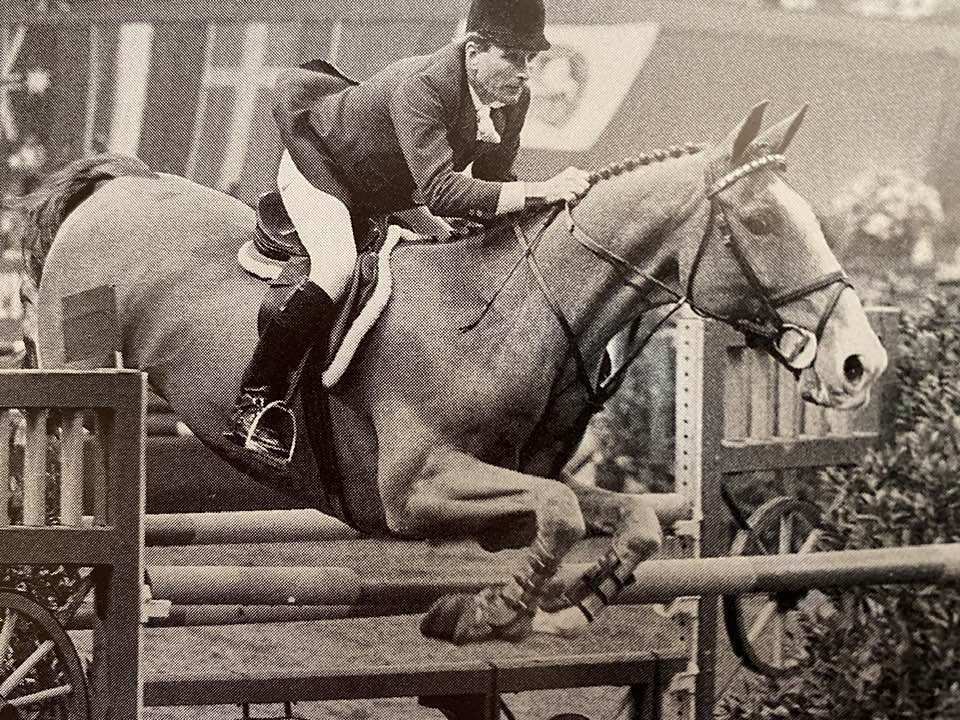 Malcolm Wharton
Malcolm Wharton - UK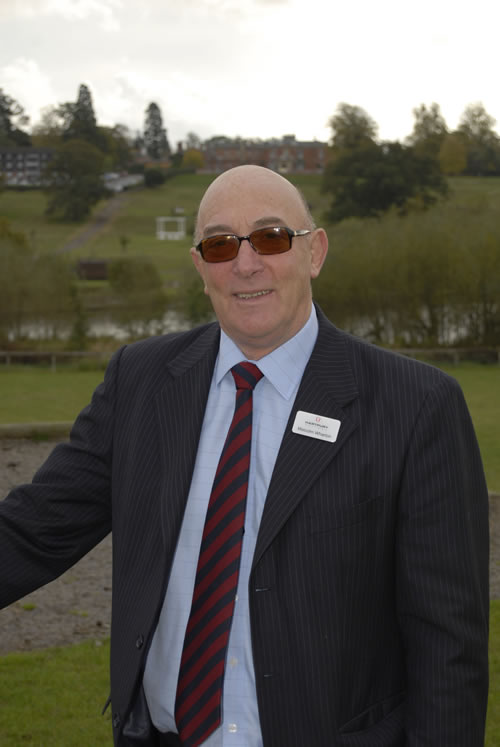 Malcolm Cone
Malcolm Cone - Showjumping
Malcolm Cone
Malcolm Cone Horses
Elute
Ole
---
Malcolm Cone Competition Results
06 - CDI 3* Wellington (USA), G.P.W Mista - 16/03/2008 - Ole
---
06 - Oberanven, Grand Prix - 26/08/1996 - Elute
---
9 - Aachen, Nations Cup - 11/06/1996 - Elute
---
April Love
Sired by Carlton out of the mare Hoh down who is a daughter of Fairy King. An international show jumping horse competed by British rider Malcolm Pyrah, April Love is a winner of many classes at Europe`s largest shows with wins that including the Rome grand prix in 1975
Malcolm Pyrah - British Showjumper
Itziweeni
Produced by British show jumper Malcolm Pyrah, Itziweeni was the winner of the Foxhunter final at the horse of the year show in 1992. Itziweeni and Malcolm Pyrah went on to compete at the highest level winning grand prixs at some of biggest show jump
---
Sea Pearl was an excellent competition horse who along with British rider Malcom Pyrah racked up a number of victories in the show jumping ring, with victories that included the Knock out competition at the horse of the year show (HOYS)
Malcolm Caldwell
Malcolm Caldwell - Australia - Endurance Rider
Malcolm Drewer
Malcolm Drewer - Australia - Eventing