Keith Shore
| | | |
| --- | --- | --- |
| | | Keith Shore - Cheshire Based Showjumper |
Keith Shore is a well respected British showjumper who has competed from a young age, starting off in ponies winning a Gold medal at the pony European championships, over the years Keith Shore has jumped many excellent horses including the great Magic Max.

Below you can watch Keith Shore riding Mystic Hurricane at Magna Racino Opel Grand Prix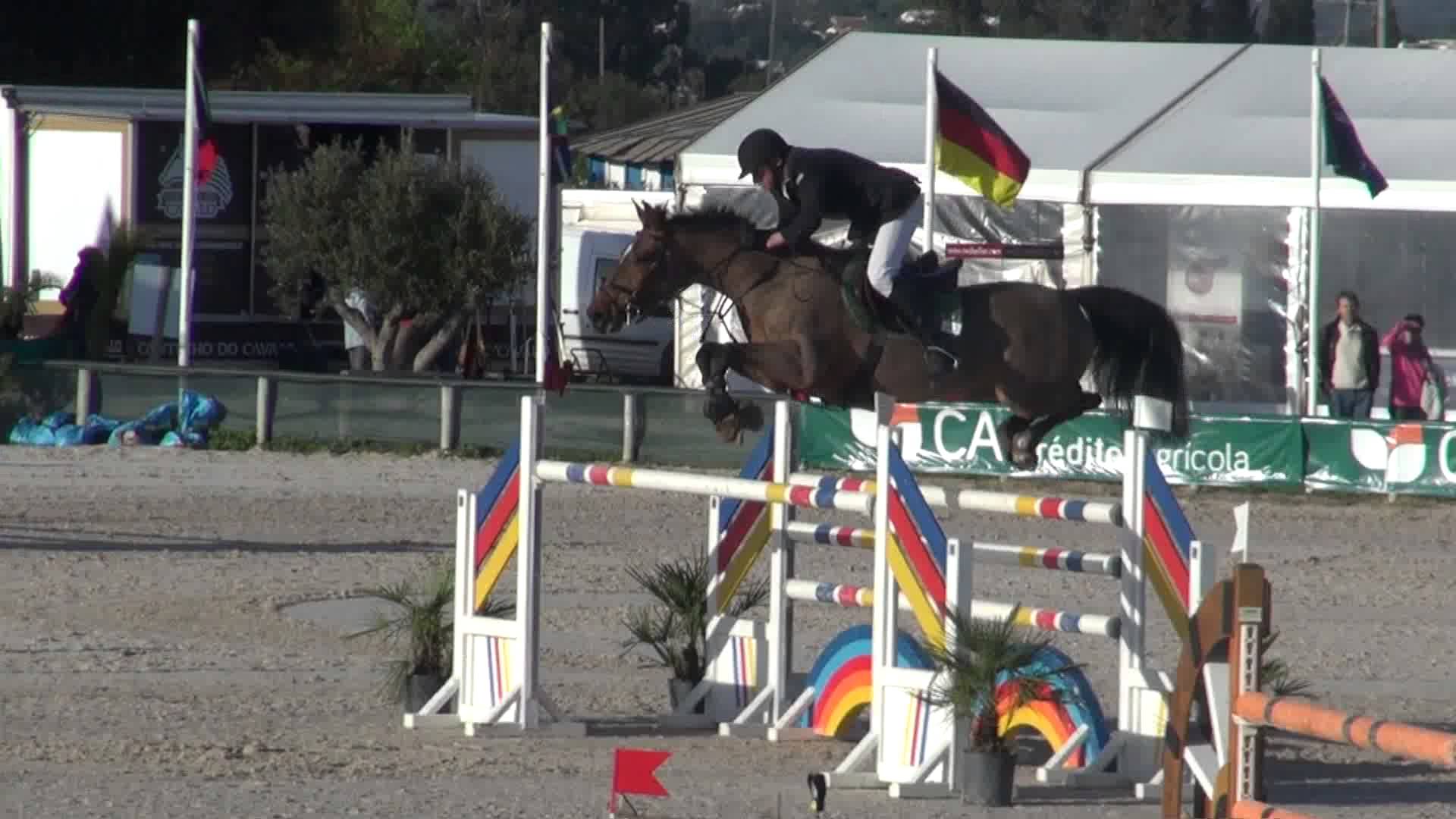 Keith Shore
Born in 1964, Keith is the youngest son of Joe and the late Marion Shore. He is married to Mandy (nee Lakin) herself a successful point to point rider and they live at Little Leigh in Cheshire where they run a busy show jumping, livery and training yard with fabulous facilities. Keith has one son James who is proving to be as talented as his dad.

Keith learnt to ride mainly out hunting at the age of 8, regularly falling off until he realised that he did actually have to grip a bit. Soon he was giving the Master a lead on his ponies and today he is amateur whipper-in to the Cheshire Hunt. He proceeded through all the grades and represented his country at the Europeans winning team silver and gold medals on his 14.2 pony Cogshall Powys in consecutive years. Through the early 80`s Keith was a frequent member of the GB riders team then moving onto jump on Nations Cup teams with the exuberant Dun Equity.

Below you can watch Keith Shore riding Checkmate (sired by Crown Z) for High Offley Stud competing at Milan International show, together with Keith Checkmate would win and be placed in numerous classes both in the UK & abroad.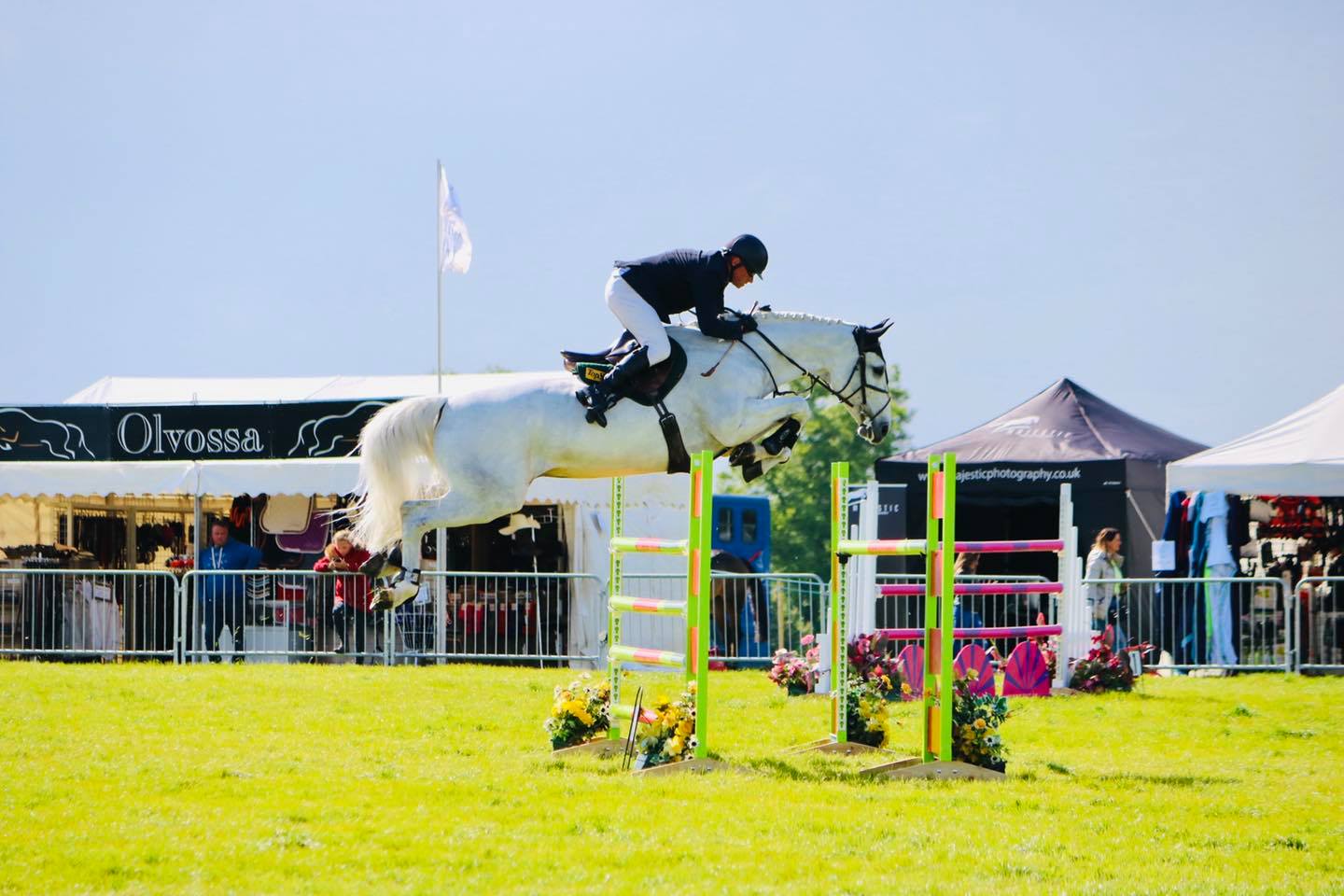 Keith will always be associated with It`s Magic Max, a horse he brought on from a four year old, winning the seven year old championship at HOYS. Keith and Max had International and Nations Cup Team successes.

Keith is an excellent trainer for anyone, any age whether doing Eventing, Working Hunter or Show Jumping and seems to instil confidence in all his pupils. He has had many a success with his trainees including Junior show jumper of the Year, Junior Working Hunter of the year and in the world of Eventing, a few Badminton competitors. One European young rider team member, Jemima, came for a few weeks tuition with two horses and stayed for over five years.

No lie-ins for Keith, he is always up for feeding and mucking out duties working alongside his dedicated team. Keith has unbelievable stamina and patience to extend a novice horses experience and education. Whether schooling youngsters, rejuvenating older horses enthusiasm for their work or inspiring jockeys to a higher level - Keith enjoys the challenge!

Keith also has an older brother Nigel and a sister Lynne. Nigel, who was never horsy, took to building for a living but his daughter Vicky also show jumps and currently works for Keith. Lynne, still rides, mainly happy hacking, but now works in a local tack shop and organises the Winter Eventing shows held at Crumleigh Heath.

As children Keith and Lynne would ride before and after school (and sometimes when they should have been at school) and attend shows every weekend, often riding twelve ponies between them at a show.

Winning was the name of the game and second simply wasn't good enough, there was always a tighter turn to be had. This grounding gave Keith the sheer grit and determination he has to succeed today.

Sky News was a horse with which Keith Shore won numerous competitions, below you can watch Keith Shore & Sky News competing at Olympia International horse show, London.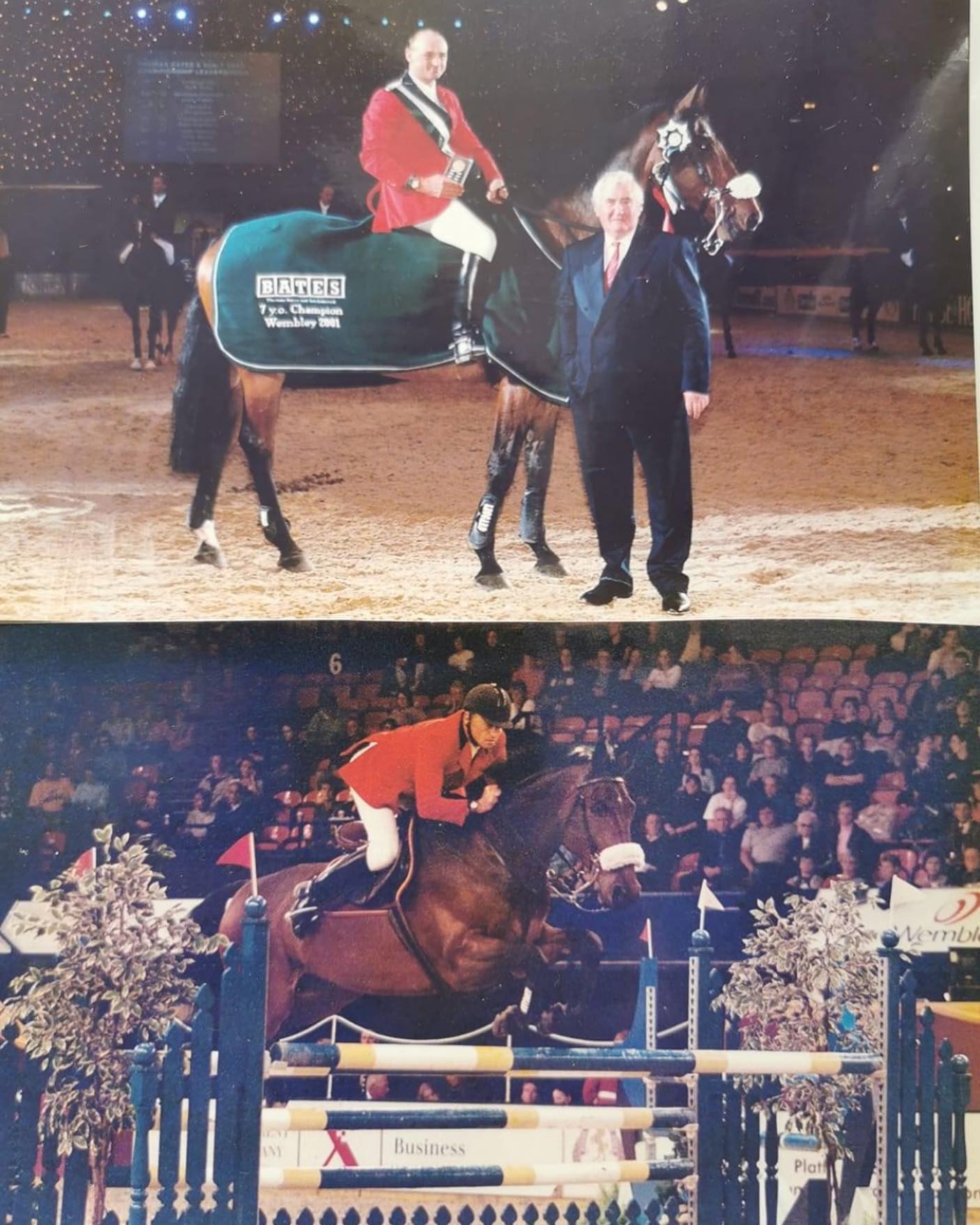 Magic Max & Keith Shore
ContentAdvert
Keith Shore Horses
      Andersons Free Spirit, Bally Rose, Ballylarkin Jack, Blackstuff Knight, Celine II, Dun Equity, ELEGANT C, Free Spirit, Grand Classe, Huntingdon Squire, It`s Magic Max (sired by Maximillian Saluut), Just Millstreet, Magic Darco (Darco x Ramiro Z), Nebel , Nintendo, Pakko, Poundstretcher, Querido van het Costerveld, Sky News, Stranger, Timer, Unlimited, Vert De Gris
Keith Shore Competition Results
41 - Chester, 238.2.2A - 02/07/2010 - Stranger
---
46 - Chester, 238.2.2A - 02/07/2010 - Stranger
---
26 - Chester, 273.4.3A-Gp - 02/07/2010 - Stranger
---
6 - Balmoral, The Vodafone Interna... - 14/05/2010 - Stranger
---
01 - Scope, 6 Year Old Championship - 03/09/2006 - Timer
---
01 - Scope, 1.30m Open/1.30 Classic & B Consolation - 02/09/2006 - Nintendo
---
04 - Scope, 1.40m Grand Prix - 02/09/2006 - ELEGANT C
---
01 - Scope, 6 Year Old Preliminary Round 2 - 01/09/2006 - Timer
---
01 - Scope, Pairs - 01/09/2006 - Bally Rose
---
06 - Scope, Blue Riband 1.20M Preliminary Round 2 - 31/08/2006 - Huntingdon Squire
---
08 - Scope, Gents - 30/08/2006 - ELEGANT C
---
06 - Scope, 1.30m Open incorporating 1.30m classic Preliminary Round - 29/08/2006 - Grand Classe
---
05 - Scope, 1.30m Open incorporating 1.30m classic Preliminary Round - 29/08/2006 - Bally Rose
---
12 - Scope, 1.40m Preliminary Round 1 - 29/08/2006 - ELEGANT C
---
01 - Scope, 1.30m Open incorporating 1.30m classic Preliminary Round - 28/08/2006 - Bally Rose
---
07 - Horse Of The Year Show, Puissance - 15/10/2005 - Querido van het Costerveld
---
07 - Horse Of The Year Show, Puissance - 15/10/2005 - Andersons Free Spirit
---
05 - Horse Of The Year Show, HOYS National Challenge - 2nd Competition - 13/10/2005 - ELEGANT C
---
08 - Horse Of The Year Show, HOYS National Challenge - 1st Competition - 12/10/2005 - ELEGANT C
---
15 - Scope, 1.40m Grand Prix - 04/09/2005 - ELEGANT C
---
02 - Scope, 1.25m Consolation - 03/09/2005 - Grand Classe
---
03 - Scope, 1.40m Preliminary Round 2 - 02/09/2005 - ELEGANT C
---
08 - Scope, Pairs - 02/09/2005 - Grand Classe
---
07 - Scope, 1.25m Preliminary Round 2 - 01/09/2005 - Bally Rose
---
09 - Scope, 1.25m Preliminary Round 1 - 31/08/2005 - Pakko
---
22 - Scope, 1.25m Preliminary Round 1 - 31/08/2005 - Grand Classe
---
02 - Scope, 1.40m Preliminary Round 1 - 30/08/2005 - ELEGANT C
---
01 - British Open Show Jumping Championship, Knock-out - 01/01/2005 - Pakko
---
10 - British Open Show Jumping Championship, 1.45 Speed and handiness - 01/01/2005 - Pakko
---
01 - British Open Show Jumping Championship, 1.50 Accumulator - 01/01/2005 - Pakko
---
05 - British Open Show Jumping Championship, Puissance - 01/01/2005 - Querido van het Costerveld
---
03 - British Open Show Jumping Championship, Puissance - 01/01/2005 - Free Spirit
---
10 - British Open Show Jumping Championship, 1.45 Against the clock - 01/01/2005 - Querido van het Costerveld
---
10 - Horse Of The Year Show, Speed Horse Of The Year - 10/10/2004 - Pakko
---
26 - Horse Of The Year Show, Leading Show Jumper of the Year - 10/10/2004 - Andersons Free Spirit
---
Keith Shore Horses
- IRON LADY VAN`T MEULENHOF , MYSTIC HURRICANE , HERMES I , ARDENICA , CHECKMATE Z I , DJOEL , HIGH OFFLEY FERNANDO , MYSTIC MAGIC , RUFUS CAVALIER , SHIANNE , SLIGO CAVALIER CRUISE
Keith Shore along with Zegreanne Z were one of the most successful combinations against the clock, below you can watch Keith & Zegreanne Z at MAGNA RACINO Spring Tour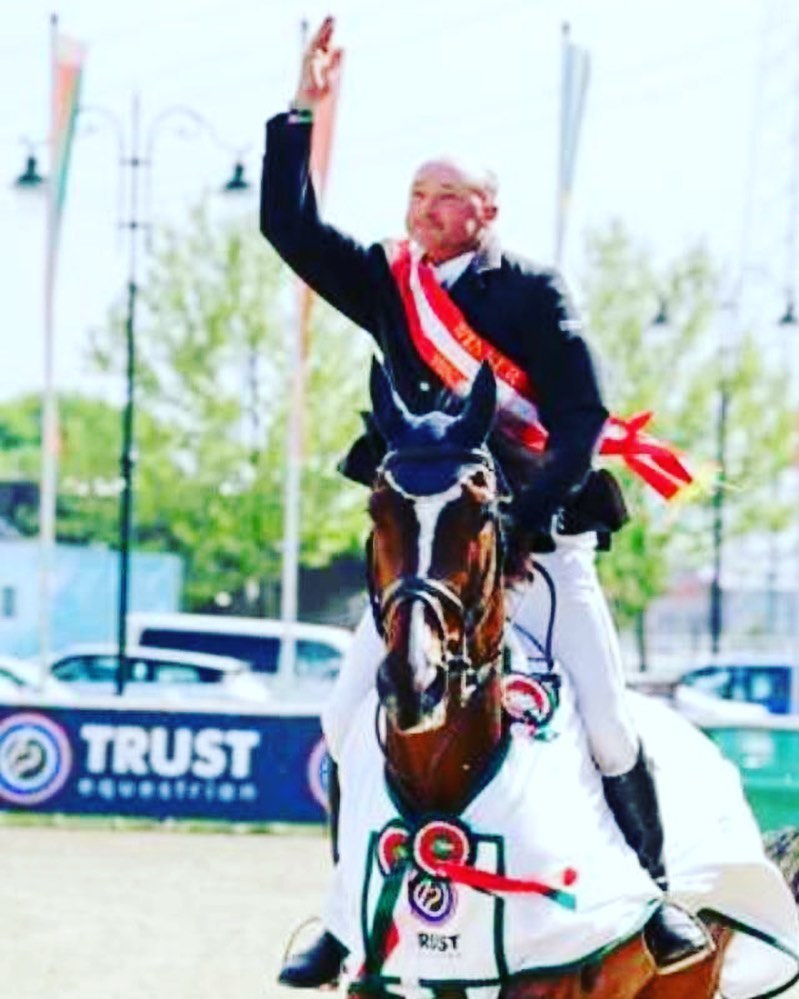 This is Keith and Mystic Hurricane winning the CSI*** Grand Prix in Magna Racino, this partnership also finished 3rd in the CSI***** King George Grand Prix at Hickstead, 2nd in the CSI**** Grand Prix at Bolesworth, double winners of the CSI** Grand Prix Wettenhall, 1st in the CSI** Grand Prix Chepstow and numerous county show wins including at Royal Highland 02 - Horse Of The Year Show, Accumulator - 09/10/2004 - Pakko
---
02 - Horse Of The Year Show, Puissance - 09/10/2004 - Andersons Free Spirit
---
21 - Horse Of The Year Show, The Dick Turpin Stakes - 08/10/2004 - Andersons Free Spirit
---
07 - Horse Of The Year Show, Finnforest Hunter Woodshavings Cup - 08/10/2004 - Pakko
---
25 - Horse Of The Year Show, The Zinc Management Cup - 07/10/2004 - Pakko
---
25 - Horse Of The Year Show, The HOYS.CO.UK Cup - 06/10/2004 - Andersons Free Spirit
---
01 - Scope, Pairs - 03/09/2004 - Grand Classe
---
03 - Royal Show, Rexton Power & Speed - 15/07/2004 - Sky News
---
02 - Chesire County, 1.25m - 08/07/2004 - Grand Classe
---
01 - Chesire County, 1.40m - 08/07/2004 - Andersons Free Spirit
---
02 - Royal Highland Show, Royal Highland Show A&B - 26/06/2004 - Andersons Free Spirit
---
01 - Royal Highland Show, RHS Grade A Championship - 26/06/2004 - Grand Classe
---
01 - Royal Highland Show, AIT - 26/06/2004 - Sky News
---
1 - Bramham, Bedmax Accumulator - 12/06/2004 - Pakko
---
2 - Bramham, Yorkshire Post 250th Anniversary Classic - 12/06/2004 - Grand Classe
---
3 - Bramham, Yorkshire Post 250th Anniversary Classic - 12/06/2004 - Sky News
---
01 - British Open Show Jumping Championship, Knockout - 18/04/2004 - Pakko
---
02 - British Open Show Jumping Championship, Puissance - 17/04/2004 - Andersons Free Spirit
---
04 - British Open Show Jumping Championship, Steel City Shield - 15/04/2004 - Pakko
---
04 - British Open Show Jumping Championship, 1.45 Two phases - 01/01/2004 - Pakko
---
01 - British Open Show Jumping Championship, Knock-out - 01/01/2004 - Pakko
---
02 - British Open Show Jumping Championship, Puissance - 01/01/2004 - Free Spirit
---
07 - British Open Show Jumping Championship, 1.45 Mixed comp. - 01/01/2004 - Bally Rose
---
26 - Horse Of The Year Show, Grand Prix Two rounds - 01/01/2004 - Free Spirit
---
10 - Horse Of The Year Show, 1.45 Speed and handiness - 01/01/2004 - Pakko
---
07 - Horse Of The Year Show, 1.40 Speed and handiness - 01/01/2004 - Pakko
---
02 - Horse Of The Year Show, 1.60 Accumulator - 01/01/2004 - Pakko
---
02 - Horse Of The Year Show, Puissance - 01/01/2004 - Free Spirit
---
10 - , 1.40 Two phases - 01/01/2004 - Pakko
---
10 - , 1.35 Speed and handiness - 01/01/2004 - Celine II
---
01 - , 1.50 Special comp. - 01/01/2004 - Free Spirit
---
01 - , 1.40 Against the clock - 01/01/2004 - Pakko
---
34 - , Grand Prix Two rounds - 01/01/2004 - Free Spirit
---
07 - Horse Of The Year Show, Dengie Alfa A Cup - 11/10/2003 - Sky News
---
02 - Horse Of The Year Show, Speed Horse Of The Year - 10/10/2003 - Pakko
---
06 - Horse Of The Year Show, The Dick Turpin Stakes - 09/10/2003 - Pakko
---
05 - Horse Of The Year Show, Puissance - 09/10/2003 - Andersons Free Spirit
---
05 - Horse Of The Year Show, Accumulator - 08/10/2003 - Pakko
---
03 - Horse Of The Year Show, Speed & Power Championship - 08/10/2003 - Pakko
---
06 - Horse Of The Year Show, Finnforest Hunter Woodshavings Cup - 06/10/2003 - Sky News
---
01 - Scope, 1.25m Championship - 31/08/2003 - Pakko
---
08 - Scope, 1.35m Consolation - 31/08/2003 - Magic Darco
---
01 - Scope, 1.35m Preliminary Round 2 - 29/08/2003 - Pakko
---
10 - Scope, 1.25m Preliminary Round 2 - 29/08/2003 - Sky News
---
08 - Scope, 1.25m Preliminary Round 2 - 29/08/2003 - Pakko
---
11 - Scope, Blue Riband 1.20M Preliminary Round 2 - 28/08/2003 - Ballylarkin Jack
---
03 - Scope, 1.25m Preliminary Round 1 - 26/08/2003 - Pakko
---
01 - Great Yorkshire, Rexton Power & Speed - 10/07/2003 - Pakko
---
02 - Great Yorkshire, Rexton Power & Speed - 10/07/2003 - Sky News
---
01 - Royal Show, Rexton Power & Speed - 04/07/2003 - Pakko
---
01 - British Open Show Jumping Championship, Knockout - 27/04/2003 - Pakko
---
06 - British Open Show Jumping Championship, Easter Egg Stakes - 26/04/2003 - Pakko
---
04 - British Open Show Jumping Championship, Steel City Shield - 26/04/2003 - It`s Magic Max
---
05 - British Open Show Jumping Championship, Squibb & Davies Speed Classic - 25/04/2003 - Nebel
---
05 - British Open Show Jumping Championship, Accumulator - 25/04/2003 - Pakko
---
01 - British Open Show Jumping Championship, Sheffield Masters - 25/04/2003 - It`s Magic Max
---
04 - British Open Show Jumping Championship, 1.50 Against the clock - 01/01/2003 - It`s Magic Max
---
06 - British Open Show Jumping Championship, 1.45 Against the clock - 01/01/2003 - Pakko
---
05 - British Open Show Jumping Championship, 1.45 Against the clock - 01/01/2003 - Nebel
---
01 - British Open Show Jumping Championship, Knock-out - 01/01/2003 - Pakko
---
01 - British Open Show Jumping Championship, 1.50 Mixed comp. - 01/01/2003 - It`s Magic Max
---
10 - British Open Show Jumping Championship, Grand Prix - 01/01/2003 - It`s Magic Max
---
05 - British Open Show Jumping Championship, 1.40 Accumulator - 01/01/2003 - Pakko
---
05 - Olympia International Horse Show, 1.45 Knock-out - 01/01/2003 - Pakko
---
03 - Olympia International Horse Show, 1.60 Top score - 01/01/2003 - Pakko
---
06 - San Gallo, 1.50 Mixed comp. - 01/01/2003 - It`s Magic Max
---
01 - San Gallo, 1.35 Speed and handiness - 01/01/2003 - Pakko
---
08 - San Gallo, 1.40 Hit-and-hurry - 01/01/2003 - Pakko
---
04 - San Gallo, Grand Prix Two rounds - 01/01/2003 - It`s Magic Max
---
04 - San Gallo, Nations Cup Team comp. - jo - 01/01/2003 - It`s Magic Max
---
02 - Horse Of The Year Show, 1.45 Speed and handiness - 01/01/2003 - Pakko
---
07 - Horse Of The Year Show, 1.50 Two phases - 01/01/2003 - Sky News
---
05 - Horse Of The Year Show, Puissance - 01/01/2003 - Free Spirit
---
06 - Horse Of The Year Show, 1.40 Speed and handiness - 01/01/2003 - Pakko
---
06 - Horse Of The Year Show, 1.45 Against the clock - 01/01/2003 - Sky News
---
05 - Horse Of The Year Show, 1.60 Accumulator - 01/01/2003 - Pakko
---
43 - Rome, 1.50 Two phases - 01/01/2003 - It`s Magic Max
---
28 - Rome, 1.45 Two ph. - tab. A/C - 01/01/2003 - Free Spirit
---
16 - Rome, 1.40 Accumulator - 01/01/2003 - Pakko
---
31 - Rome, Grand Prix Two rounds - jo - 01/01/2003 - It`s Magic Max
---
03 - Rome, Nations Cup Team comp. - jo - 01/01/2003 - It`s Magic Max
---
18 - Rome, 1.40 Speed and handiness - 01/01/2003 - Pakko
---
19 - Rome, 1.45 Mixed comp. - 01/01/2003 - Free Spirit
---
55 - Rome, 1.45 Mixed comp. - 01/01/2003 - Free Spirit
---
01 - Rome, Puissance - 01/01/2003 - Free Spirit
---
41 - Rome, 1.40 Against the clock - 01/01/2003 - Pakko
---
01 - Olympia International Horse Show, 1.40 Baton relays - 01/01/2003 - Pakko
---
08 - Olympia International Horse Show, 1.40 Speed and handiness - 01/01/2003 - Pakko
---
08 - Olympia International Horse Show, 1.40 Speed and handiness - 01/01/2003 - Pakko
---
07 - Olympia International Horse Show, 1.60 Mixed comp. - 01/01/2003 - Sky News
---
06 - Olympia International Horse Show, Six bar - 01/01/2003 - Free Spirit
---
01 - Horse Of The Year Show, Puissance - 09/10/2002 - Vert De Gris
---
02 - Horse Of The Year Show, Daewoo Championship - 07/10/2002 - It`s Magic Max
---
05 - Horse Of The Year Show, Accumulator - 07/10/2002 - It`s Magic Max
---
08 - Rotterdam, Sita Prijs - 30/08/2002 - It`s Magic Max
---
03 - Rotterdam, Nations Cup - 28/08/2002 - It`s Magic Max
---
03 - South View Equestrian Center, 1.25m - 08/03/2002 - Blackstuff Knight
---
06 - Göteborg, Grand Prix Mixed comp. - 01/01/2002 - It`s Magic Max
---
10 - Göteborg, 1.50 Two phases - 01/01/2002 - It`s Magic Max
---
06 - Göteborg, Nations Cup Team comp. - 01/01/2002 - It`s Magic Max
---
01 - Horse Of The Year Show, Puissance - 01/01/2002 - Vert De Gris
---
05 - Horse Of The Year Show, 1.60 Accumulator - 01/01/2002 - It`s Magic Max
---
02 - Horse Of The Year Show, 1.55 Two rounds - 01/01/2002 - It`s Magic Max
---
08 - Rotterdam, 1.45 Against the clock - 01/01/2002 - It`s Magic Max
---
04 - Rotterdam, Nations Cup Team comp. - 01/01/2002 - It`s Magic Max
---
03 - Athens, 1.50 Mixed comp. - 01/01/2002 - It`s Magic Max
---
03 - Athens, Nations Cup Team comp. - 01/01/2002 - It`s Magic Max
---
12 - Athens, Grand Prix Mixed comp. - 01/01/2002 - It`s Magic Max
---
05 - Olympia International Horse Show, 1.60 Top score - 01/01/2002 - Pakko
---
03 - Olympia International Horse Show, 1.60 Mixed comp. - 01/01/2002 - It`s Magic Max
---
06 - Olympia International Horse Show, 1.50 Accumulator - 01/01/2002 - Pakko
---
07 - Olympia International Horse Show, G.P.W Mixed comp. - 01/01/2002 - It`s Magic Max
---
05 - Olympia International Horse Show, Six bar - 01/01/2002 - Pakko
---
14 - Olympia International Horse Show, Grand Prix Mixed comp. - 01/01/2002 - It`s Magic Max
---
01 - Horse Of The Year Show, 7 Year Old Championship - 10/10/2001 - It`s Magic Max
---
01 - South View Equestrian Center, 1.35m - 05/01/2001 - Unlimited
---
01 - Talk Of The North, A4 - 28/01/2000 - Unlimited
---
03 - Talk Of The North, Grand Prix - 28/01/2000 - Just Millstreet
---
01 - South View Equestrian Center, 1.25m - 13/02/1998 - Unlimited
---
01 - Hickstead - Derby Meeting, Speed and handiness - 01/01/1998 - Just Millstreet
---
01 - Royal International Horse Show - Hickstead, Speed and handiness - 01/01/1996 - Dun Equity
---
03 - Royal International Horse Show - Hickstead, Speed and handiness - 01/01/1996 - Dun Equity
---
05 - Royal International Horse Show - Hickstead, Speed and handiness - 01/01/1995 - Poundstretcher
---
02 - Royal International Horse Show - Hickstead, Speed and handiness - 01/01/1995 - Dun Equity
---
03 - Royal International Horse Show - Hickstead, Against the clock - 01/01/1995 - Dun Equity
---
03 - Royal International Horse Show - Hickstead, Speed and handiness - 01/01/1995 - Poundstretcher
---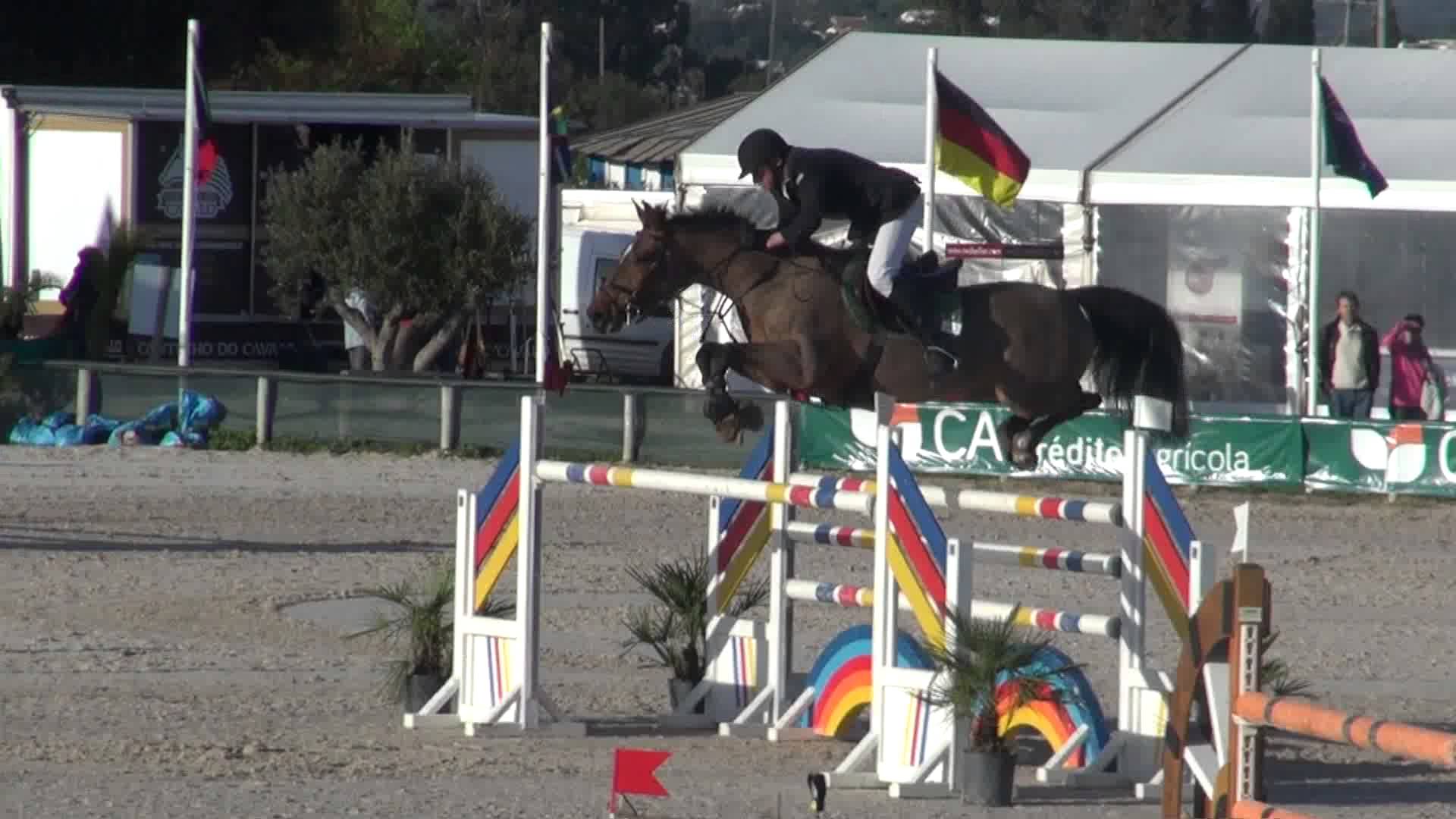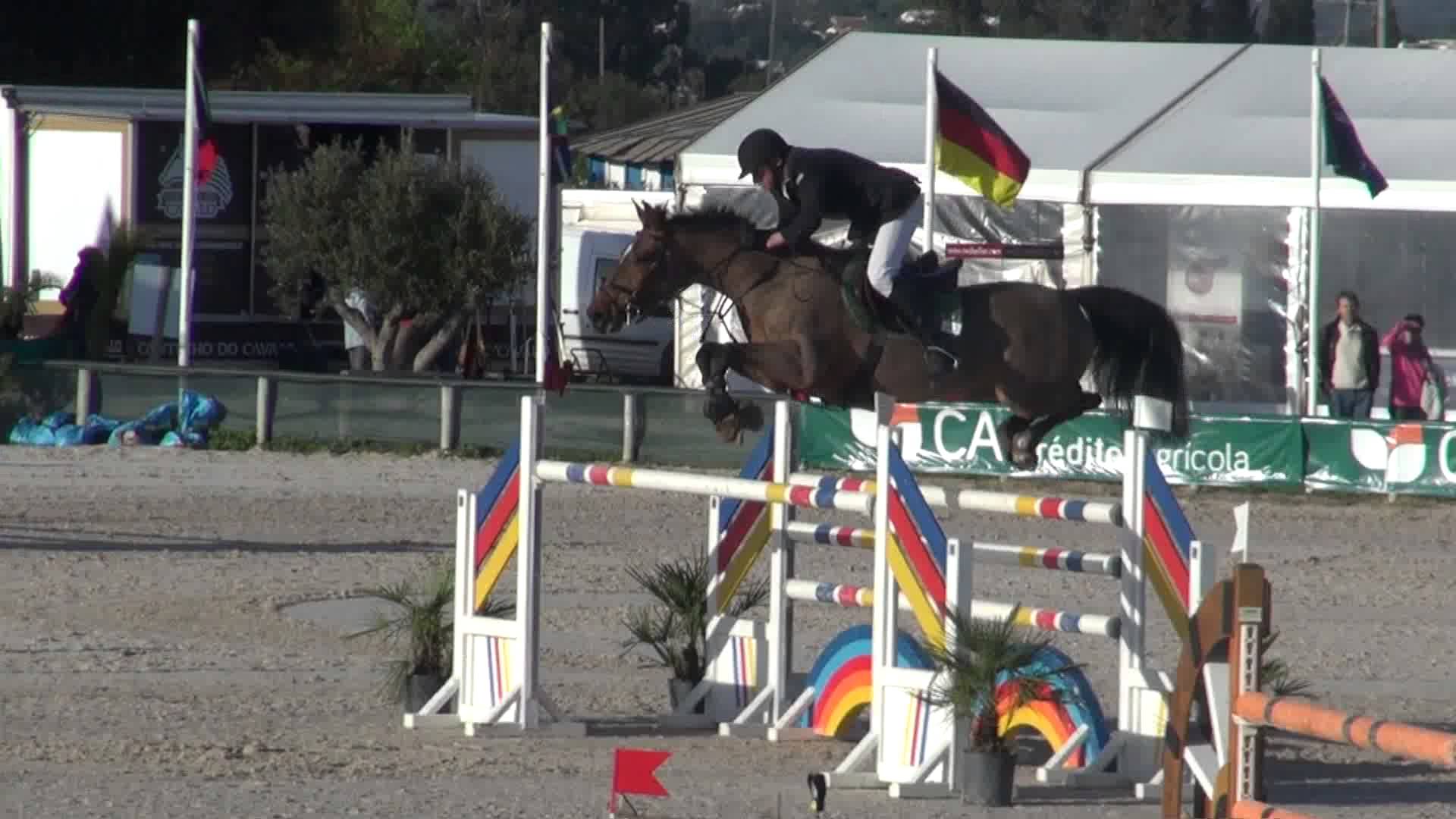 Just Millstreet
- x -, -
ELEGANT C
- x -, -
Sky News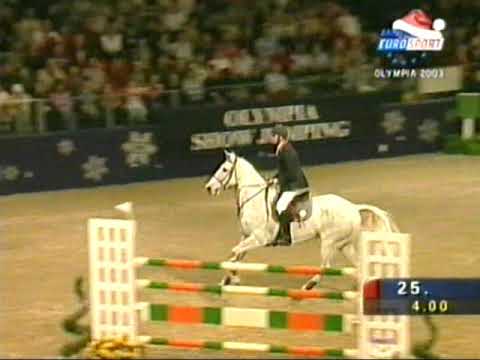 Querido van het Costerveld
- x -, -
Ballylarkin Jack
- x -, -
Dun Equity
- x -, -
Bally Rose
- x -, -
Keith Arnott
Keith Arnott - Uk
Keith Sullivan
Keith Sullivan - Australia
Keith Tidmore
Keith Tidmore - USA
Keith Hadnett
Keith Hadnett -
Keith Newerla
Keith Newerla - USA
Keith Wilson Hervey
Keith Wilson Hervey - UK
Huntingdon Squire
- x -, -
Martin-Keith Venter
Martin-Keith Venter - Namibia
Keith Doyle
Keith Doyle - UK - Showjumping / Keith Doyle Horses - HARLEQUIN DUNRAVEN , HIP HOP L , FIDELIO 0 , CANADA Z II , CARENTINO Z II , CASH IV , ELATI , ETUDE , HOXYNULA , NATHAN VAN DE VRUNTE , SPIDER I , TOPAZE D ANTARES
Keith Shore - Showjumper
Stranger
- x -, -
Andersons Free Spirit
- x -, -
Keith Mercer
Keith Mercer -
Nintendo
- x -, -
Keith Mcleod
Keith Mcleod - New Zealand
Nebel
- x -, -
Poundstretcher
- x -, -
Free Spirit
- x -, -
Vert De Gris
- x -, -
Blackstuff Knight
- x -, -
Timer
- x -, -
Grand Classe
Grand Classe is a show jumping horse competed bby British rider Keith Shore competing at 1.30m plus open classes, in 2006 Grand Classe competed in the pairs at Scope festival of show jumping with rider Michael Mac
Zegreanne Z
International showjumper competed in 1.45m competitions by Keith Shore, sired by Zandor Z out of a Jus de Pomme mare