Horse Tables
Many horse lover`s like to incorporate the equestrian theme in to there home`s interior design, horse themed furniture can prove to be an excellent way of doing this, here at stableexpress we search to find horse tables that would be a fab addition to any home or tea room, browse through our extensive selection of stylish horse themed tables, coffee tables, desks, dressing tables, dining tables and side tables.
If you are a maker or manufacturer of equestrian related furniture and table`s please contact us, we are always looking for new products that our visitors may like, please email us at info@stableexpress.com.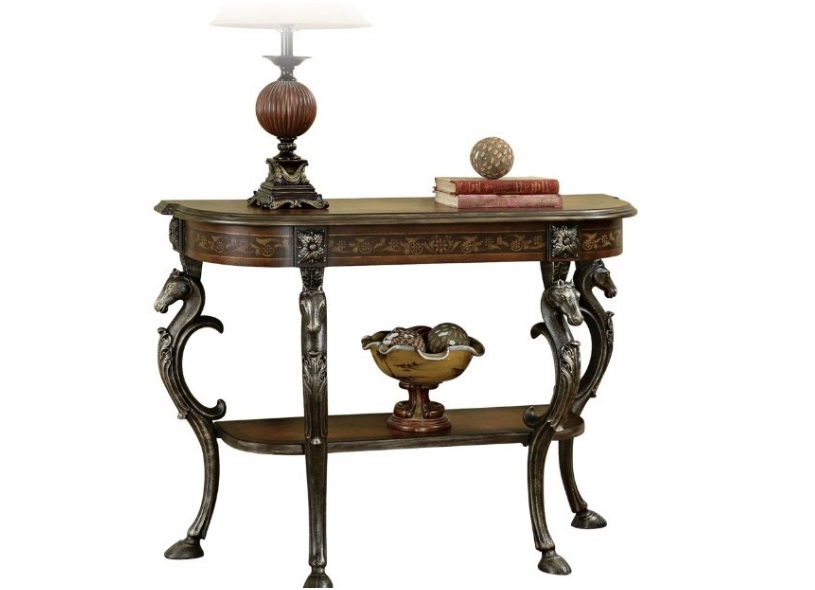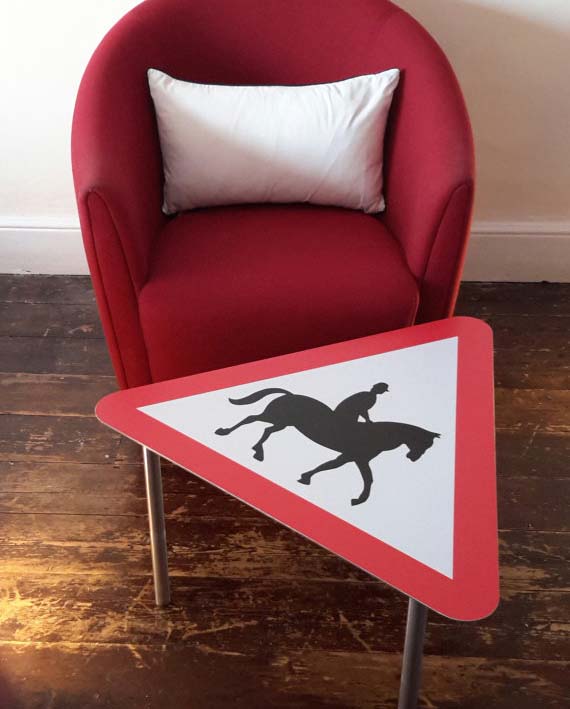 Fantastic coffee table, designed as horse road sign, functional and fun, available for shipment around the UK …
Read More
Affordable horse themed table. glass top on horse stature, ideal feature piece for horse lovers home
Read More
Equestrian Statue Table
Stylish equestrian themed tables, coffee tables, desks, dressing tables, dining tables and side tables.
Horse Table Cloth
Decorative equestrian themed table cover for protecting your dining table during a party, Size: 90 * 150 cm/35.5*59.2inch, buy online affordable and delivered to your door.
Plastic Table Cover - Mare and Foal Illustration
If you are having a party for your horse loving kid, this plastic table cover will protect your table from the thrills and spills of a kids party. Illustrated with a cute mare and foal picture that is so cute, everyone will love it.
Horse Sign Coffee Table
The perfect table for any horse lover, for placement in your home or yard tea room, designed as a horse and ponies road sign, make a fantastic talking point and give all who see it a smile. The colour`s of white, black and red can brighten a room and go with most interior decor. Solid metal and made to be durable around 37cm in height.
Bronze Colour Horse Head Decorative End Table
Check out this stunning 25.25 Inch Decorative Bronze coloured horses head end table, Worldwide shipping available.