Frida Burmeister
Frida Burmeister is a horse rider who competes under the flag of Finland, we have limited information on Frida Burmeister, if you can help us expand our horse rider database please email us at info@stableexpress.com
Ventura Farms
All of us at Ventura Farms are saddened by the passing of ALADA BASKIN on May 11th, 2006. As one of the cornerstones of the VF breeding program and leading sires in the Arabian breeds, he will be sorely missed. Known for his great heart and macho character, it was his heart that gave out in the end when Alada Baskin suffered cardiac failure. We will miss his enormous personality, vibrant chestnut coat, and great beauty, which we have enjoyed here at Ventura Farms since his arrival in 1998.
For those who have outstanding breedings to Alada Baskin, frozen semen is available. Please contact Maria Gallegos to discuss your breeding options.
Thank you to everyone who has been a fan of Alada Baskin, from his wins in the National arena to his breeding career here at Ventura Farms.
With the Santa Monica Mountains as a backdrop, the 2000 acres known as Ventura Farms caught the eye of David Murdock in 1978. Located just twenty-five minutes from the Pacific Ocean and nestled into one of Southern California`s loveliest valleys, Mr. Murdock found a place of serenity for relaxation after days in his Los Angeles office. David Murdock, CEO of major companies on an international scale, remembers, "Most of all, the beauty of the place won me over. The farm is one of a kind."
Today Ventura Farms is one of the leading Arabian horse establishments in the country. The stallions standing there are leaving their mark on the breed - PSYMADRE, sire of National Champions; ALADA BASKIN, twice U.S. Reserve National Champion stallion, also siring National Champions; TF PSYMREEKHE, the 2001 U.S. National Champion Colt; and POISON VF, Regional Champion Pure Polish Stallion.
Access www.venturafarmsauction.com to see our current Internet auction, featuring two STRAIGHT EGYPTIAN mares!Register to bid and receive all Internet Auction news!
My Sort Of Loan
- Any purpose loans, no obligation free quotes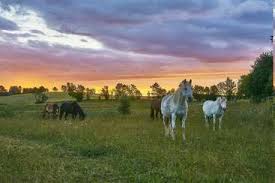 Katrin Maria Falke-Schmidt - Germany …
Read More