Equestrian Property For Sale Near Me - Bedfordshire
| | | |
| --- | --- | --- |
| | | Equestrian Property For Sale - Bedfordshire |
Stable Express is providing, exclusive equestrian property advertising of horse owners, businesses and livery yards for sale with equine property real estate agents. Stableexpress website is open to the public and is an excellent tool for either finding a equine property to purchase or advertising a horse property for sale.


Luxury Equestrian Property For Sale, Milton Keynes - £2,400,000
Acreage: 6.2 Acres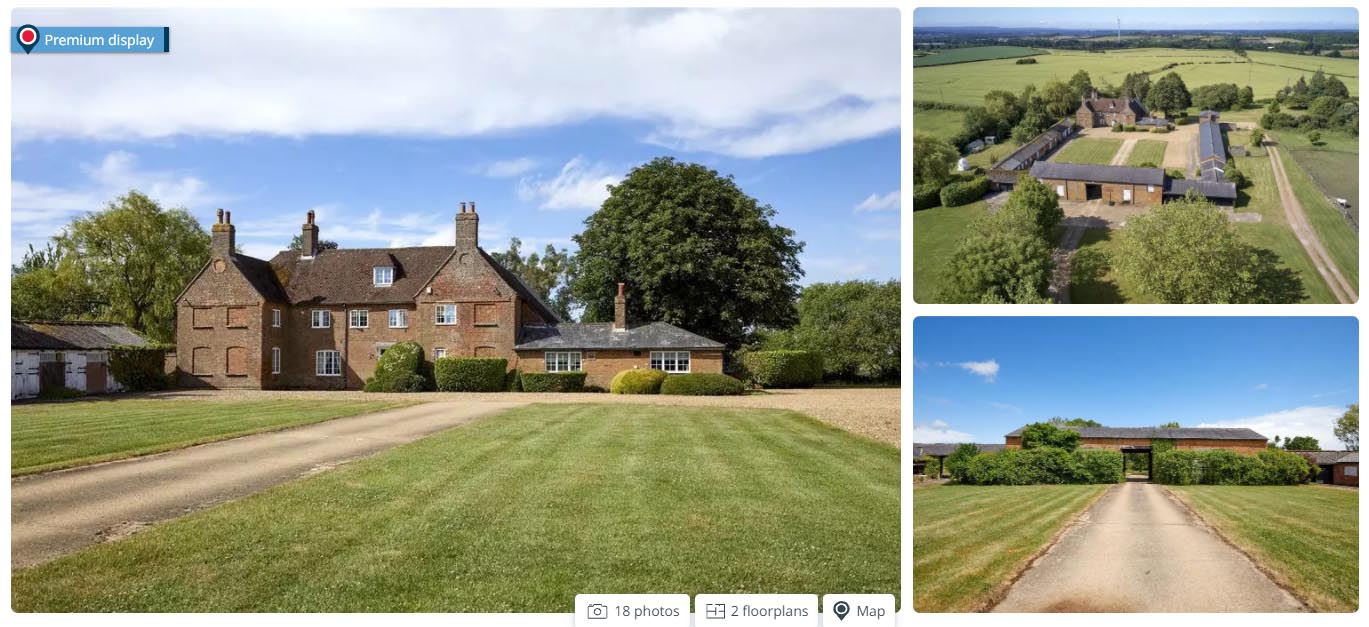 A Grade II listed property that dates back to the 17th century, this property has outstanding views over the Bedfordshire countryside. The house has many period features but has also been updated and extended to create a modern living place for the lucky buyer. A private drive that leads to the front and the rear of the property, with an attractive courtyard surrounded by farm building which have been converted for stabling and storage for your horses.

As well as the main house the property also boast a four bedroom guest cottage ideal for staff, dependent or an additional income stream. For more information please call 01295 590785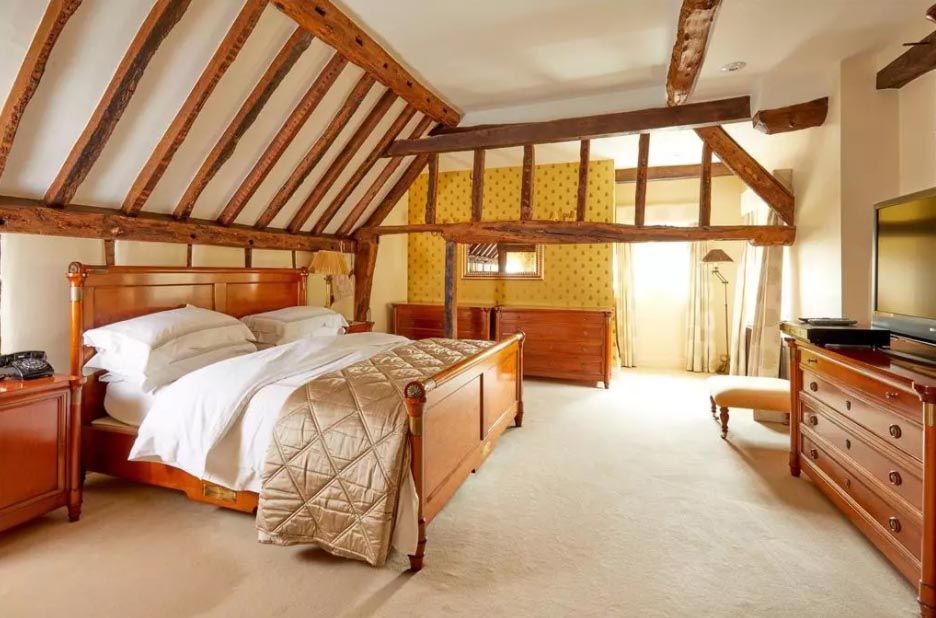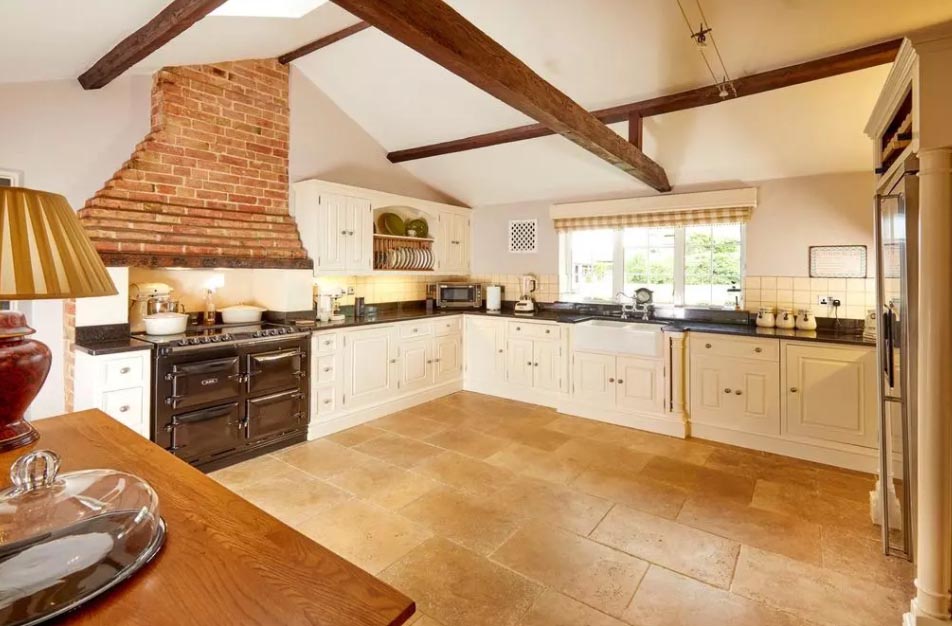 The website has a searchable database of equestrian properties for sale. Visitors can find details of equine property for sale that match criteria they set. Details on horse property include a property summary, pictures and information.
Equestrian Estate Agents - Bedfordshire
Aley Green : Caddington
Ampthill
Apsley End : Shillington
Arlesey
Aspley Guise
Astwick
Backnoe End : Thurleigh
Barton in the Clay
Barton-le-clay, see Barton in the Clay : Barton in the Clay
Basmead : Eaton Socon
Battlesden
Beadlow : Clophill
Bedford
Bedford St Cuthbert
Bedford St John
Bedford St Mary
Bedford St Paul
Bedford St Peter de Merton
Beeston : Northill
Beeston : Sandy
Beeston Green, see Beeston : Sandy
Beeston Green, see Beeston : Northill
Beggary, see Begwary : Eaton Socon
Begwary : Eaton Socon
Biddenham
Bidwell : Houghton Regis
Biggleswade
Biggleswade Hundred : Miscellaneous
Billington : Leighton Buzzard
Birchmoor, see Birchmoor Green : Woburn
Birchmoor Green : Woburn
Biscott : Luton
Bletsoe
Blunham
Bolnhurst
Boot End : Langford
Bott End : Wootton
Boughton End : Lidlington
Bourne End : Bletsoe
Bourne End : Cranfield
Bourne End : Wootton
Box End : Kempston
Bramingham, Great and Little, see Great Bramingham : Luton
Breach : Maulden
Brickhill : Bedford St Peter de Merton
Bridge End : Bromham
Bridge End : Chellington
Broad Green : Cranfield
Bromham
Brook End : Eversholt
Brook End : Keysoe
Brook End : Northill
Brook End : Stotfold
Broom : Southill
Budna : Northill
Bury End : Shillington
Bury End : Stagsden
Bushmead : Eaton Socon
Bushmead Cross : Eaton Socon
Caddington
Caldecote, see Upper Caldecote : Northill
Caldicott, see Upper Caldecote : Northill
Campton
Cardington
Carlton
Caulcott : Marston Moretaine
Causeway End : Wootton
Chadwell End : Pertenhall
Chalgrave
Chalk Hill, see Puddlehill : Houghton Regis
Chalton : Toddington
Channels End : Colmworth
Chapel End : Cardington
Chapel End : Colmworth
Chapel End : Houghton Conquest
Chapel End : Wilstead
Chaul End : Caddington
Chawston : Roxton
Chellington
Chicksands Priory : Extraparochial
Chiltern Green : Luton
Church End : Arlesey
Church End : Barton in the Clay
Church End : Biddenham
Church End : Colmworth
Church End : Husborne Crawley
Church End : Eversholt
Church End : Flitwick
Church End : Milton Bryan
Church End : Ravensden
Church End : Renhold
Church End : Stevington
Church End : Tempsford
Church End : Thurleigh
Church End : Totternhoe
Church End : Old Warden
Church End : Wootton
Church End, see Kempston Church End : Kempston
Clapham
Clapham Folly : Clapham
Clapham Green : Clapham
Wick End : Stagsden
Wilden
Wilhamstead Cotton End : Wilstead
Willey Hundred : Miscellaneous
Willington
Wilshamstead, see Wilstead : Wilstead
Wilstead
Wingfield : Chalgrave
Witts End : Eversholt
Wixamtree Hundred : Miscellaneous
Woburn
Woburn Sands
Wood End : Cranfield
Wood End : Kempston
Wood End : Marston Moretaine
Wood End : Pertenhall
Wood End : Westoning
Woodmer End : Shillington
Woodside : Caddington
Wootton
Wootton Broadmead : Wootton
Workhouse End : Renhold
Worthy End : Flitton
Wrest, see Silsoe : Flitton
Wrest Park : Silsoe
Wrestlingworth
Wyboston : Eaton Socon
Wymington
Clifton
Clifton Hundred : Miscellaneous
Clipstone : Leighton Buzzard
Clophill
Cockayne Hatley
Coffle End : Sharnbrook
Colesden : Roxton
Colmworth
Cople
Cotton End : Cardington
Cranfield
Crook Corner : Riseley
Cross End : Thurleigh
Deadmans Cross : Haynes
Dean
Deepdale : Potton
Denel End : Flitwick
Duck End : Houghton Conquest
Duck End : Maulden
Duck End : Stevington
Duck End : Wilstead
Ducks Cross : Colmworth
Ducksworth : Stagsden
Duloe : Eaton Socon
Dunstable
Dunton
East End : Cranfield
East End : Flitwick
East End : Houghton Regis
East End : Wilden
East Hyde : Luton
Eastcotts : Cardington
Eaton Bray
Eaton Ford : Eaton Socon
Eaton Green : Eaton Bray
Eaton Socon
Edworth
Eggington : Leighton Buzzard
Egginton, see Eggington : Leighton Buzzard
Elms Farm : Goldington
Elstow
Eversholt
Everton
Eyeworth
Fancott : Toddington
Farndish
Felmersham
Felmersham Hardwick : Felmersham
Fenlake : Cardington
Flexmore End : Langford
Flitt Hundred : Miscellaneous
Flitton
Flitwick
Folly : Harrold
Folly : Odell
Fox Corner : Leighton Buzzard
Froxfield : Eversholt
Gastlings : Southill
Girtford : Sandy
Goldington
Goldington Bury : Goldington
Goldington Highfields : Goldington
Gossardss Green : Cranfield
Goswell End : Harlington
Gravenhurst, Lower, see Lower Gravenhurst : Lower Gravenhurst
Great Barford
Great Billington, see Billington : Leighton Buzzard
Great Bramingham : Luton
Great Hardwick, see Shefford Hardwicks : Extraparochial
Barford, see also Great Barford : Great Barford
Greeen End : Little Staughton
Green End : Great Barford
Green End : Kempston
Green End : Maulden
Green End : Pertenhall
Greenfield : Flitton
Greenfield : Pulloxhill
Grovebury : Leighton Buzzard
Hall End : Maulden
Hall End : Wootton
Hanscombe End : Shillington
Hardwick End : Keysoe
Hardwick, Great and Little, see Shefford Hardwicks : Extraparochial
Harlington
Harrold
Harrowden : Cardington
Hasells Hall, see The Hasells : Sandy
Hatch : Northill
Hatch End : Keysoe
Hatch End : Keysoe
Hawhills : Houghton Conquest
Hawnes, see Haynes : Haynes
Haynes
Haynes Church End : Haynes
Haynes West End : Haynes
Hazells Hall, see The Hasells : Sandy
Heath : Leighton Buzzard
Heath and Reach : Leighton Buzzard
Henlow
Herrings Green : Cardington

Higham Bury : Higham Gobion
Higham Gobion
Higher Berry End : Eversholt
Higher Rads End : Eversholt
Hillfoot : Pulloxhill
Hillfoot End : Shillington
Hills End : Eversholt
Hinwick : Podington
Hockliffe
Holcote, see Hulcote : Hulcote
Holcott, see Hulcote : Hulcote
Holcutt, see Hulcote : Hulcote
Holme : Biggleswade
Holwell
Holwellbury : Shillington
Honeydon : Eaton Socon
Honeywick : Eaton Bray
Honeywick : Totternhoe
Houghton Conquest
Houghton Gildable
Houghton Regis
How End : Houghton Conquest
Hulcot, see Hulcote : Hulcote
Hulcote
Humbershoe : Studham
Husborne Crawley
Husbourne Crawley, see Husborne Crawley : Husborne Crawley
Hyde, East, see East Hyde : Luton
Hyde, West, see West Hyde : Luton
Ickwell : Northill
Ickwell Green : Northill
Ion : Upper Gravenhurst
Ireland : Southill
Ivel : Miscellaneous
Keeley Green : Wootton
Keeley Lane : Wootton
Kempston
Kempston Church End : Kempston
Kempston Hardwick : Kempston
Keysoe
Keysoe Row : Keysoe
Kitchen End : Pulloxhill
Knotting
Knotting Green : Knotting
Kym : Miscellaneous
Langford
Langford End : Tempsford
Lea : Miscellaneous
Leagrave : Luton
Leegrave, see Leagrave : Luton
Leighton Buzzard
Lidlington
Lightgrave, see Leagrave : Luton
Limbersey : Maulden
Limbury cum Biscott : Luton
Litlington, see Lidlington : Lidlington
Little Barford
Little Billington : Leighton Buzzard
Little Bramingham, see Great Bramingham : Luton
Little End : Eaton Socon
Little Hardwick, see Shefford Hardwicks : Extraparochial
Little Odell : Odell
Little Staughton
Barford, see also Little Barford : Little Barford
Littleworth : Wilstead
Lower Berry End : Eversholt
Lower Billington, see Little Billington : Leighton Buzzard
Lower Caldecote, see Upper Caldecote : Northill
Lower Caldicott, see Upper Caldecote : Northill
Lower Dean : Dean
Lower East End : Harlington
Lower End : Totternhoe
Lower Gravenhurst
Lower Rads End : Eversholt
Lower Shelton : Marston Moretaine
Lower Stondon : Shillington
Lower Sundon : Sundon
Shelton, see also Lower Shelton : Marston Moretaine
Luton
Luton Hoo : Luton
Manshead : Miscellaneous
Market Street, see Markyate : Studham
Market Street, see Markyate : Caddington
Markyate : Caddington
Markyate : Studham
Marston Moretaine
Maulden
Mavourn : Bolnhurst
Melchborne, see Melchbourne : Melchbourne
Melchbourne
Meppershall
Mepshall, see Meppershall : Meppershall
Middle End : Totternhoe
Mill End : Colmworth
Millbrook
Millow : Dunton
Milton Bryan
Milton Bryant, see Milton Bryan : Milton Bryan
Milton Ernest
Moggerhanger : Blunham
Moor End : Eaton Bray
Moor End : Felmersham
Moor End : Kempston
Moorland : Kempston
Muggerhanger, see Moggerhanger : Blunham
Nether Dean, see Lower Dean : Dean
New England : Woburn
New Mill End : Luton
New Town : Henlow
New Town : Kempston
New Town : Luton
Newton : Dunton
North End : Bletsoe
North End : Stagsden
Northfields : Ravensden
Northill
Northwood end, see Haynes : Haynes
Oakley
Odell
Old Warden
Over Dean, see Upper Dean : Dean
Park End : Bolnhurst
Park End : Stevington
Park Town : Luton
Pavenham
Pavingham, see Pavenham : Pavenham
Pegsdon : Shillington
Pepperstock : Caddington
Pertenhall
Peter`s Hall, see Pertenhall : Pertenhall
Podington
Potsgrove
Potters End : Eversholt
Potton
Puddington, see Podington : Podington
Puddlehill : Houghton Regis
Pulloxhill
Putnoe Farm : Goldington
Puttenhoe, see Putnoe Farm : Goldington
Queens Park : Bedford St Paul
Radwell : Felmersham
Ramridge End : Luton
Ravensden
Reach : Leighton Buzzard
Redbornestoke Hundred : Miscellaneous
Renhold
Ridgmont
Ridgmount, see Ridgmont : Ridgmont
Riseley
Risinghoe : Goldington
Risley, see Riseley : Riseley
Roothams Green : Colmworth
Round Green : Luton
Roxton
Rushmere : Leighton Buzzard
Salford
Salford Ford : Salford
Salph End : Renhold
Sandy
Seddington : Sandy
Segenhoe : Ridgmont
Sevick End : Wilden
Sewell : Houghton Regis
Sharnbrook
Sharpenhoe : Streatley
Sheeplane : Potsgrove
Sheepstick End : Lidlington
Shefford : Campton
Shefford Hardwick, see Shefford Hardwicks : Extraparochial
Shefford Hardwicks : Extraparochial
Shelton
Shillington
Shitlington, see Shillington : Shillington
Shortstown : Cardington
Silsoe
Silsoe : Flitton
Silver End : Haynes
Slip End : Caddington
Snowhill : Maulden
Someries : Luton
Souldrop
Southill
Stagsden
Stagsden West End : Stagsden
Stanbridge : Leighton Buzzard
Stanbridgeford : Leighton Buzzard
Stanford : Southill
Stanfordbury : Southill
Staploe : Eaton Socon
Staughton, see Little Staughton : Little Staughton
Steppingley
Steventon, see Stevington : Stevington
Stevington
Stewartby : Wootton
Stockwood : Luton
Stodden Hundred : Miscellaneous
Stondon, Lower, see Lower Stondon : Shillington
Stondon, Upper, see Upper Stondon : Upper Stondon
Stopsley : Luton
Stotfold
Stotfold Green : Stotfold
Stratford : Sandy
Stratton : Biggleswade
Streatley
Studham
Sundon
Sutton
Tags End : Wootton
Tartlett End : Cranfield
Tattnall, see Totternhoe : Totternhoe
Tebworth : Chalgrave
Tempsford
The City : Colmworth
The Creakers : Great Barford
The Green : Whipsnade
The Hasells : Sandy
Thistley Green : Kempston
Thorn : Houghton Regis
Thorncote, see Thorncote Green : Northill
Thorncote Green : Northill
Thrales End : Luton
Thrup End : Lidlington
Thurleigh
Tilbrook
Tilsworth
Tilwick : Ravensden
Tingrith
Toddington
Top End : Renhold
Top End : Riseley
Totternhoe
Turvey
Tyrells End : Eversholt
Tythe : Toddington
Up End : Kempston
Upbury : Pulloxhill
Upper Caldecote : Northill
Upper Dean : Dean
Upper East End : Harlington
Upper Gravenhurst
Upper Shelton : Marston Moretaine
Upper Staploe : Eaton Socon
Upper Stondon
Upper Sundon : Sundon
Shelton, see also Upper Shelton : Marston Moretaine
Upton End : Shillington
Valence End : Eaton Bray
Vicarage Green : Bromham
Wakes End : Eversholt
Warden, see Old Warden : Old Warden
Warden Street : Old Warden
Wardhedges : Flitton
Water End : Cople
Water End : Eversholt
Water End : Langford
Water End : Maulden
Water End : Wrestlingworth
Waterhall, see Salford Ford : Salford
West End : Cranfield
West End : Kempston
West End : Silsoe
West End : Little Staughton
West End : Stevington
West Hyde : Luton
Westoning
Wharley End : Cranfield
Whipsnade
Yelden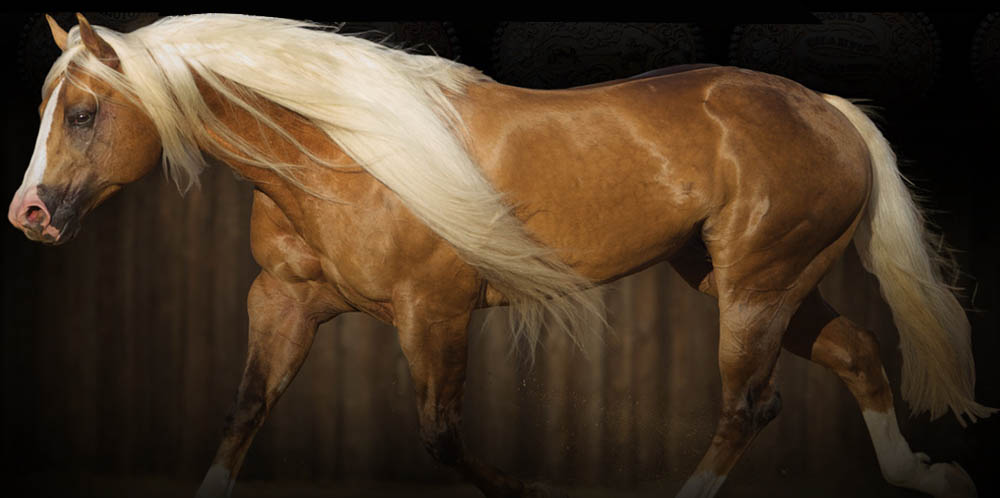 Watch video of Show Me The Buckles in action with Andrea Fappani at the NRGA Derby / Buckskin Quarter Horse Stallion - Show Me The Buckles…
Read More