Dutch Draft Horse For Sale - Kruissewegje, Heinkenszand
Stable Express act as a venue for listing Dutch draft horses and other heavy horses for sale.
Dutch draft horses are a powerful horse breed with a strong and cold-blooded character? Buying a cold blood is a good idea. Coldbloods are large, strong horses that love to work. Dutch draft horses descend from heavily built wild horses from Central Europe. Initially, these horses were bred for meat, but around 4000 BC it was realized that it was better to use these animals as draft animals. After all, they were much stronger and faster than cattle.
Breeding & Stallion Farm : Kruissewegje, Heinkenszand
Draft horses, Frisians and KWPN Dutch Warmbloods are bred at Stal Het Kruissewegje. Below you will find the horses we currently have, whether or not in co-ownership with others. Horses are regularly offered for sale.
Bonarius Van`t Zand
- Dutch Draft Horse Stallion
Bonarius is an eleven-year-old black grizzle stallion with a magnificent pedigree, he is the stallion with the most prestigious pedigree. His dam is a keur mare that originated from a combination that currently has the predicates keur x keur/preferent. He has been described by the jury as a very well developed stallion with a good foundation that is used correctly in both walk and trot. Bonarius became national reserve champion during the National Exhibition of 2010.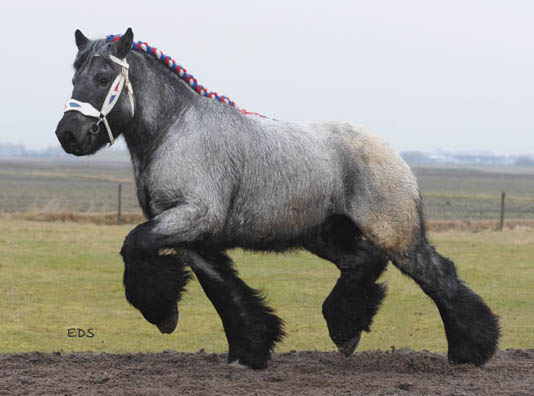 In October 2012, Bonarius was approved on descendants and during the inspection of 2016 he was approved for life.
Milo van Luchteren - Approved Stallion BE - National Champion 2015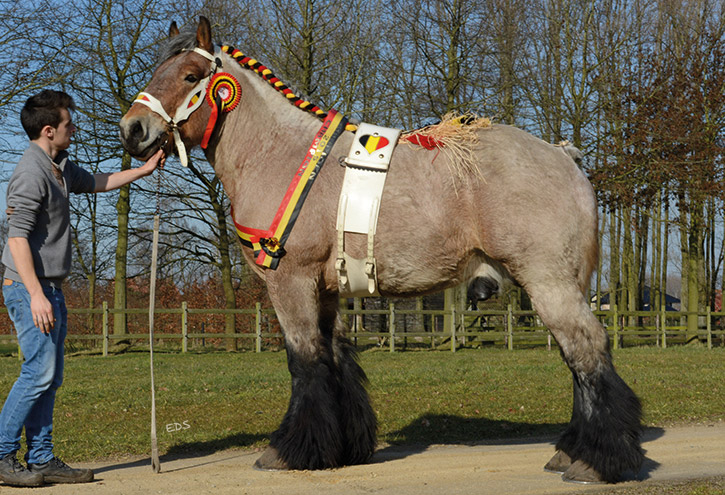 ESMERALDA VAN `T KRUISSEWEGJE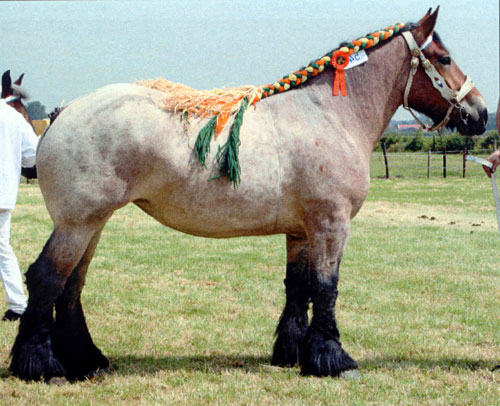 Kruissewegje 1, 4451 PA Heinkenszand, Nederland / Email : willembal64@gmail.com, Mobiel Willem: +31 (0) 6 53326344
Share Kruissewegje Stud Farm, Heinkenszand
Dutch Draft Horse - Maarten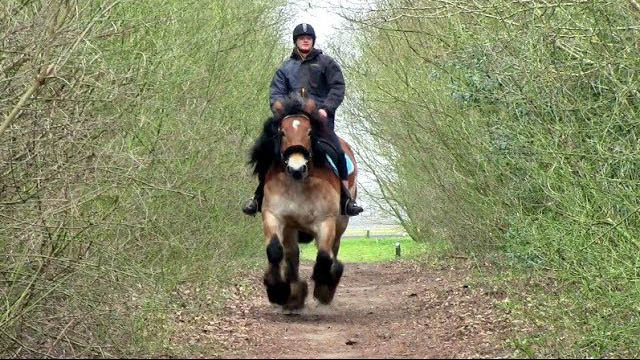 Meet Dutch Draft horse Stallion, Astor...he`s a therapy horse for autistic children...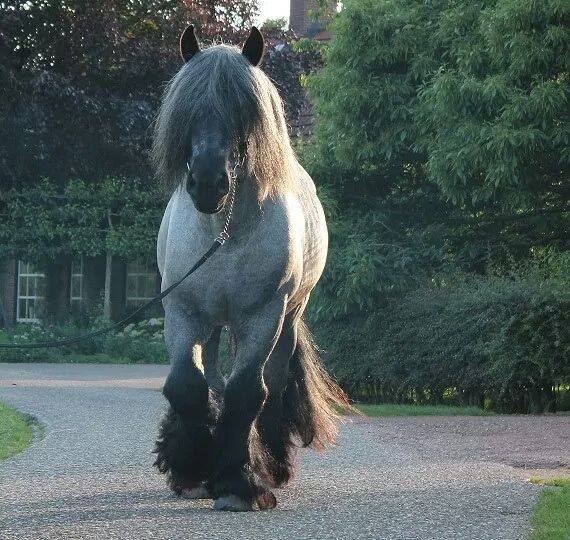 Dutch draft horse and foal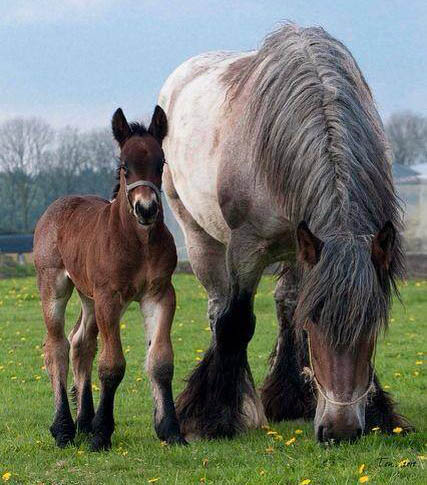 The gigantic Dutch draft horse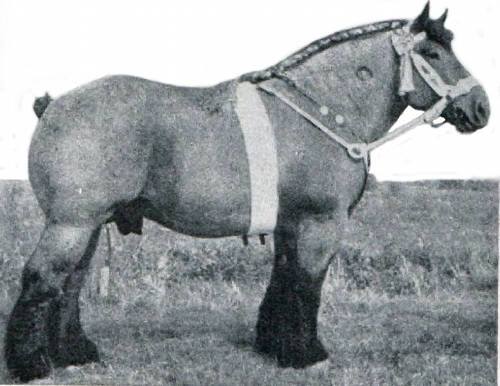 Astor van de Vliert - Dutch Draft Stallion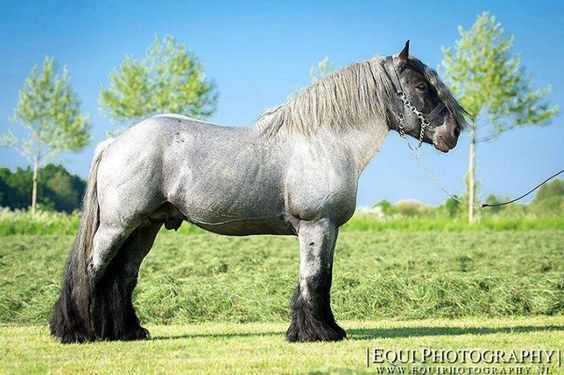 Gorgeous dutch draught horse in the snow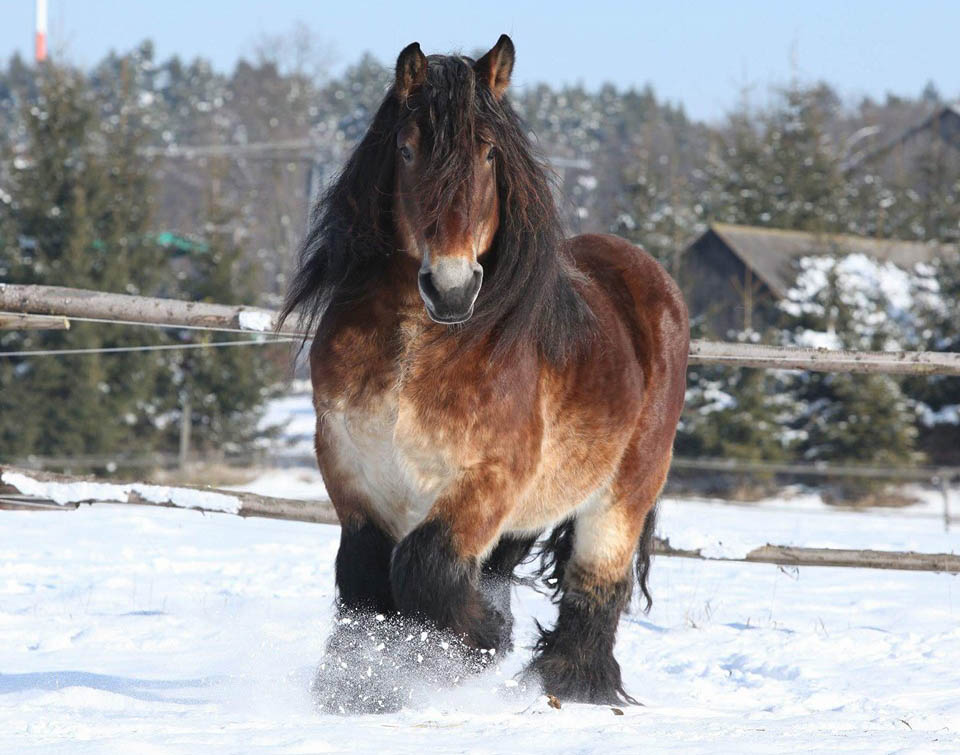 246Spotted Draft Horse Ranch Daryl Woolstenhulme
Having been in the Draft Horse Business for over 20 years, Daryl understands & customizes for the different uses of the working draft horse and mule. Raises and trains teams, trains outside horses, and stands a working Spotted Draft Stud.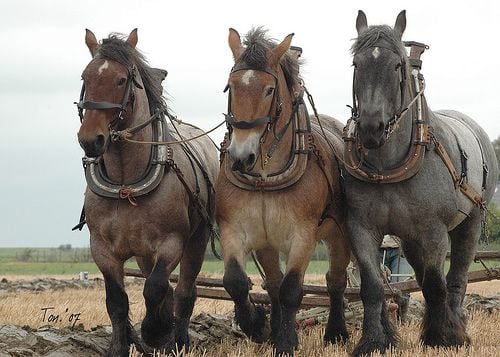 Credit @dutch_draft_astor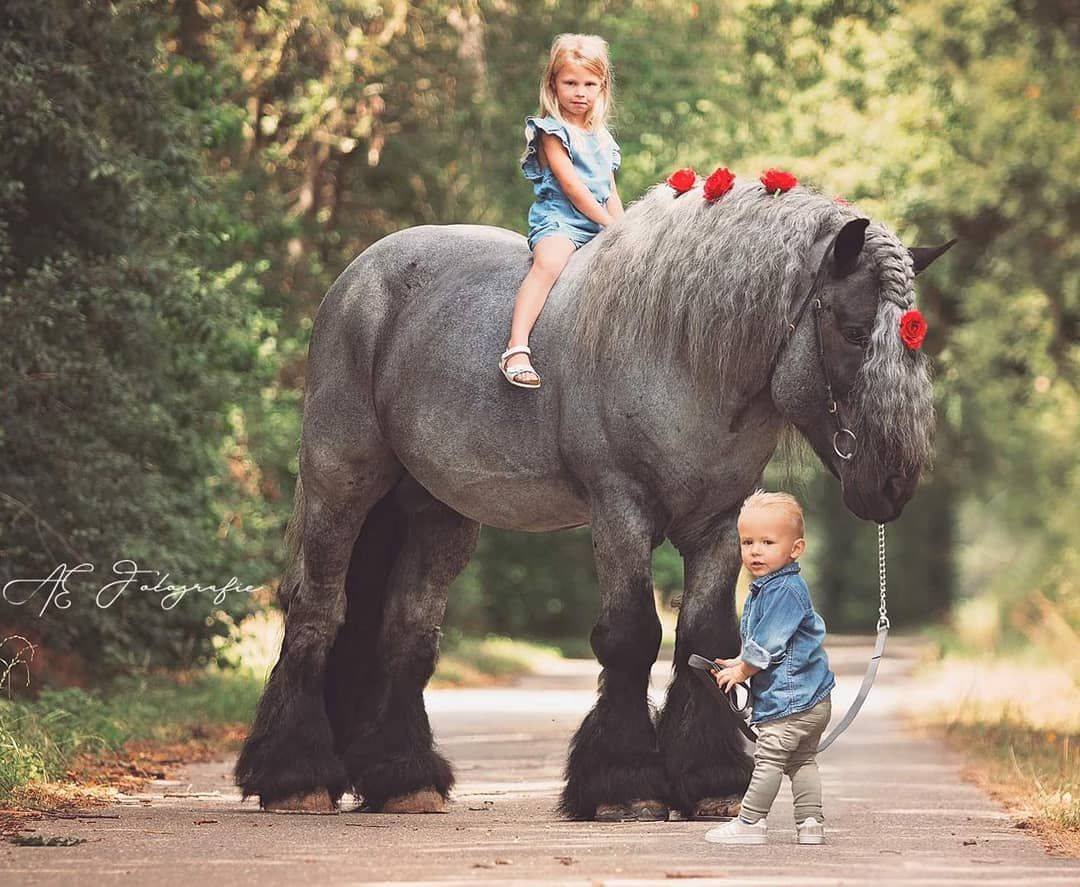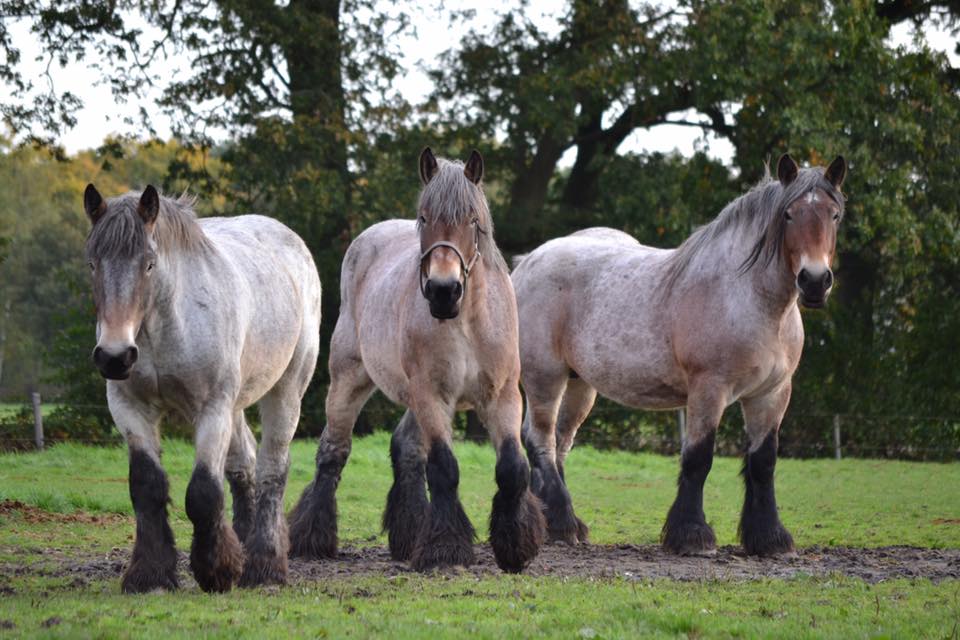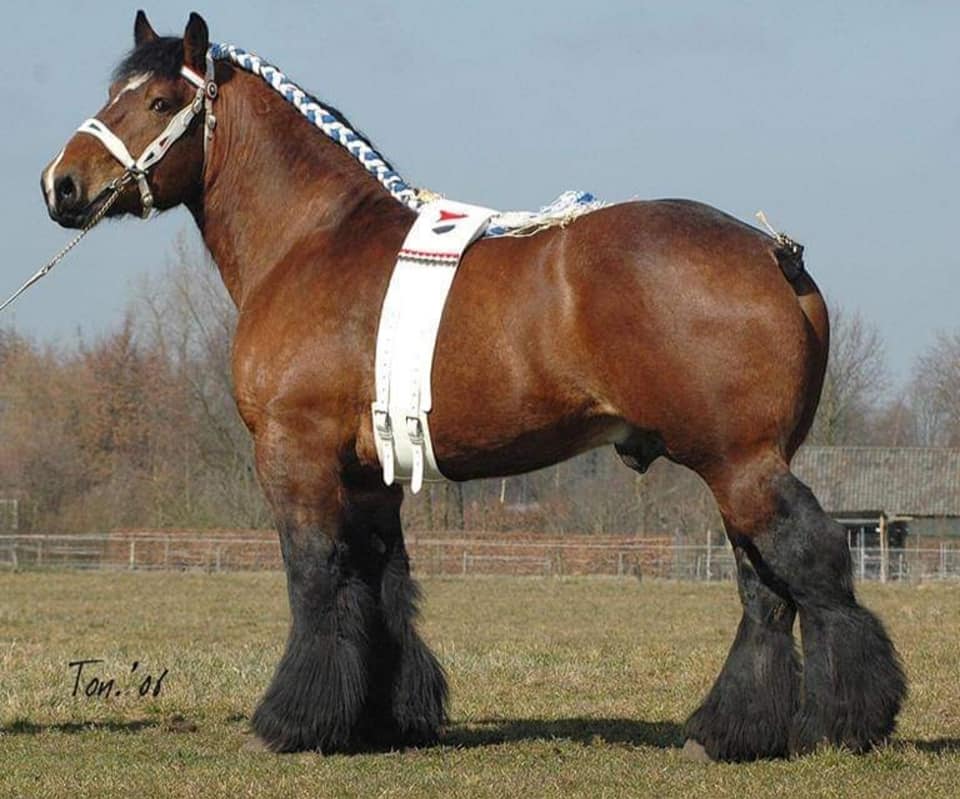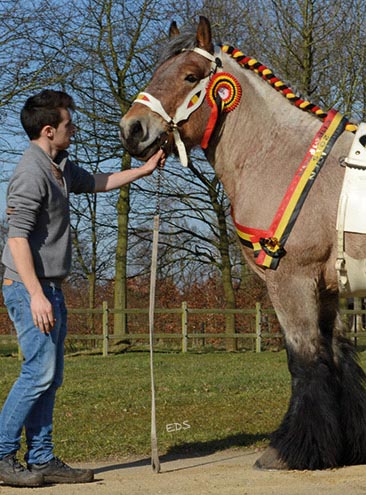 ORIGINS AND ATTITUDES OF THE DUTCH DRAFT HORSE. Heavy draft horse from Holland. Breed created in 1918 by crossing local Zetland mares with Belgian Heavy Draft stallions and Belgian Ardennese. After a period of rapid diffusion, it underwent a sharp contraction following the growing motorization in agriculture. Robust and indefatigable.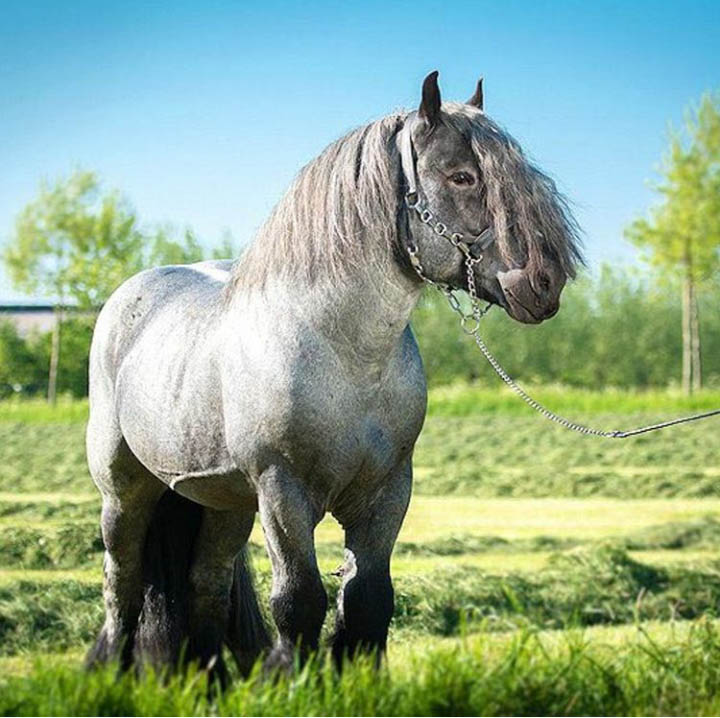 The Encore Presentation Trick Riders