Derek Morton
Derek Morton began his equestrian career as a groom and worked for some leading riders, during this time Derek gained a wealth of horse knowledge. His last grooming job would be for the great Geoff Glazzard, Derek would later take a riding role with Geoff, initially competing the young horses in competition and then later competing the open horses.
Derek would later become a partner with Geoff and can now boast an impressive competition record himself competing a number of horses at the Horse of the year show, these include Niagra B, Gentle Breeze, Cashback, Its Mine, Chainreaction and many other, Derek has also experience competing internationally.
Derek Morton as well as being a successful showjumping rider also is a well respected working hunter rider and has won the working hunter championship at HOYS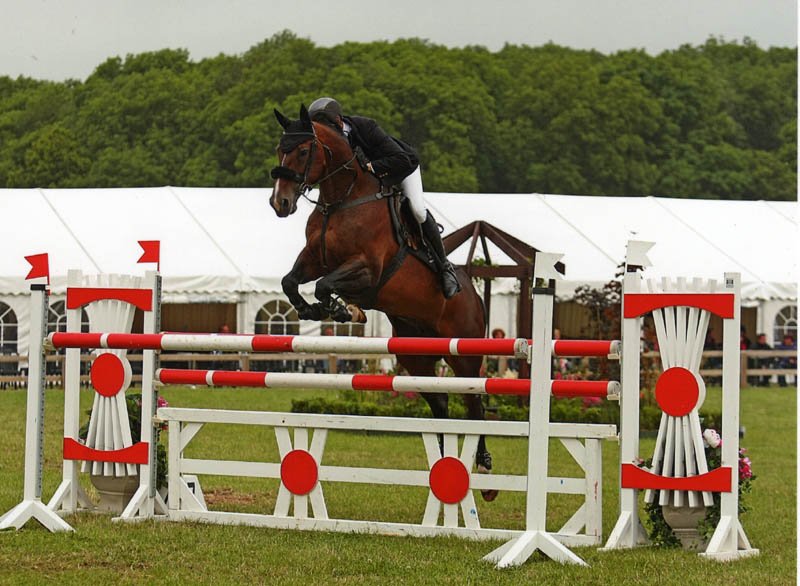 Francesca Salaverria - El Salvador …
Read More
Niagra B

Niagra B - Produced by Derek Morton for High Offley Stud, Niagra B qualified for all the young horse classes at the Horse of the Year Show, 6 year old final, Newcomers Final, Grade C Final, 7 year old final and the Foxhunter final. Niagra B would also represent the UK at the world breeding championships in Belgium as a 6 year old and as a 7 year old. She would develop in to a very successful showjumping horse who would compete in grand prix a career highlight was when she won the Breeders cup at Arena UK British show jumping championships.