Check out these incredible Horse Rescue Transformations - Tenerife Horse Rescue Case Studies
| | | |
| --- | --- | --- |
| | | Check out these incredible Horse Rescue Transformations - Tenerife Horse Rescue Case Studies |
Tenerife Horse Rescue is a self funded non profit organisation specialising in rescuing equines, Based on the Spanish Island of Tenerife, they are helping give horses and other animals a voice and a safe place to live.




Please do what you can to help, follow or subscribe to their social media Channels listed at the bottom of the article, like, share and comment on their content and if possible donate to help them continue their great work!

In this article we are exploring some case studies and focusing on some of the many success stories achieved at Tenerife Horse Rescue.

Eric When this tiny baby arrived he was skin and bone, malnourished and scared of humans and horses. Having spent his life in a stable without food, water and daylight his new life was a scary surprise.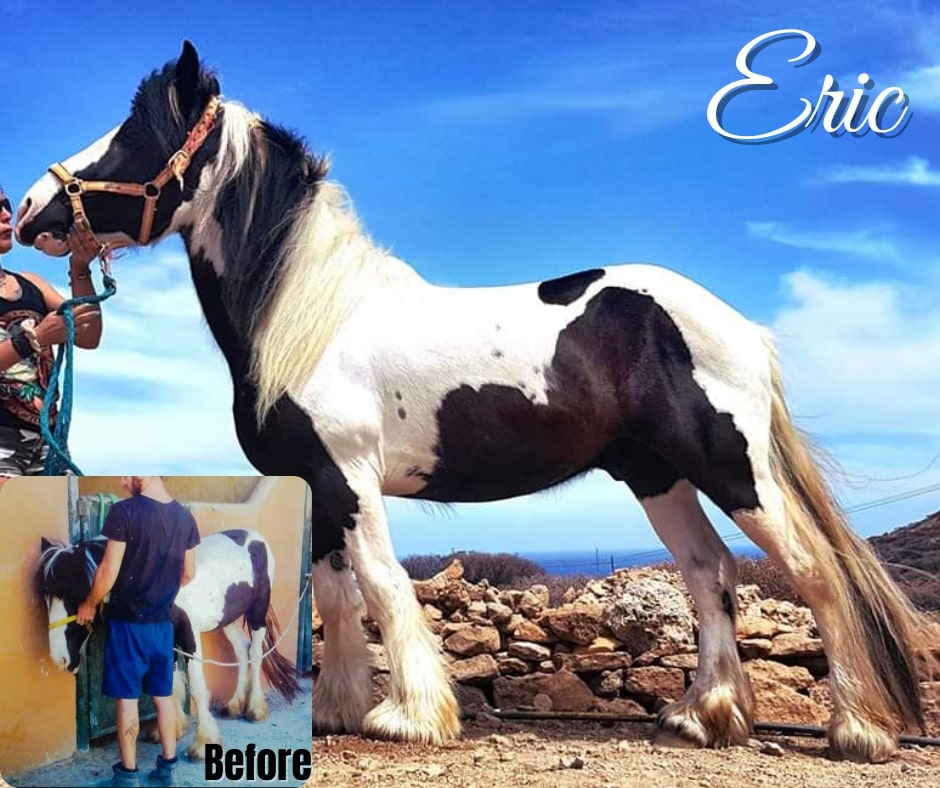 Fortunately because he was young he adapted well and recovered amazingly coming from strength to strength. He is now the boss of all of the horses and has grown into his huge head and feet.

Shanty He has become the face of the finca due to looking like Emma`s childhood imaginary friend, but he deserves it through his strength and determination to overcome so much. When he arrived he had a blown tendon, broken ribs and extreme nerve damage on his face. This was only the visible problems, his insides are a mess and he has so many struggles in day to day life including his mental state.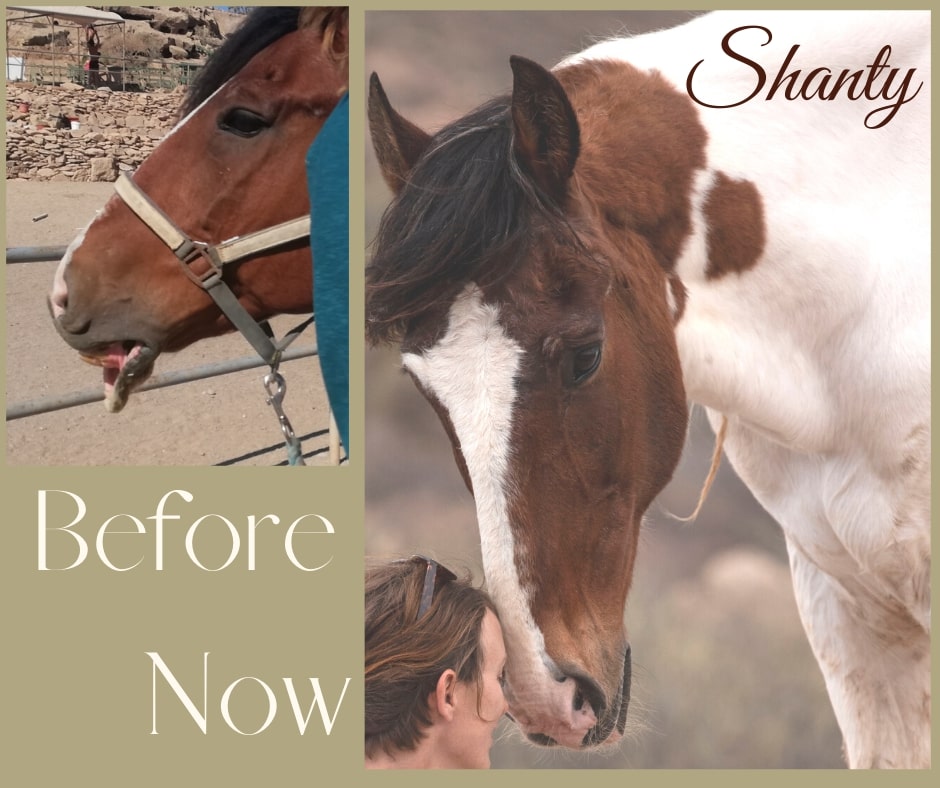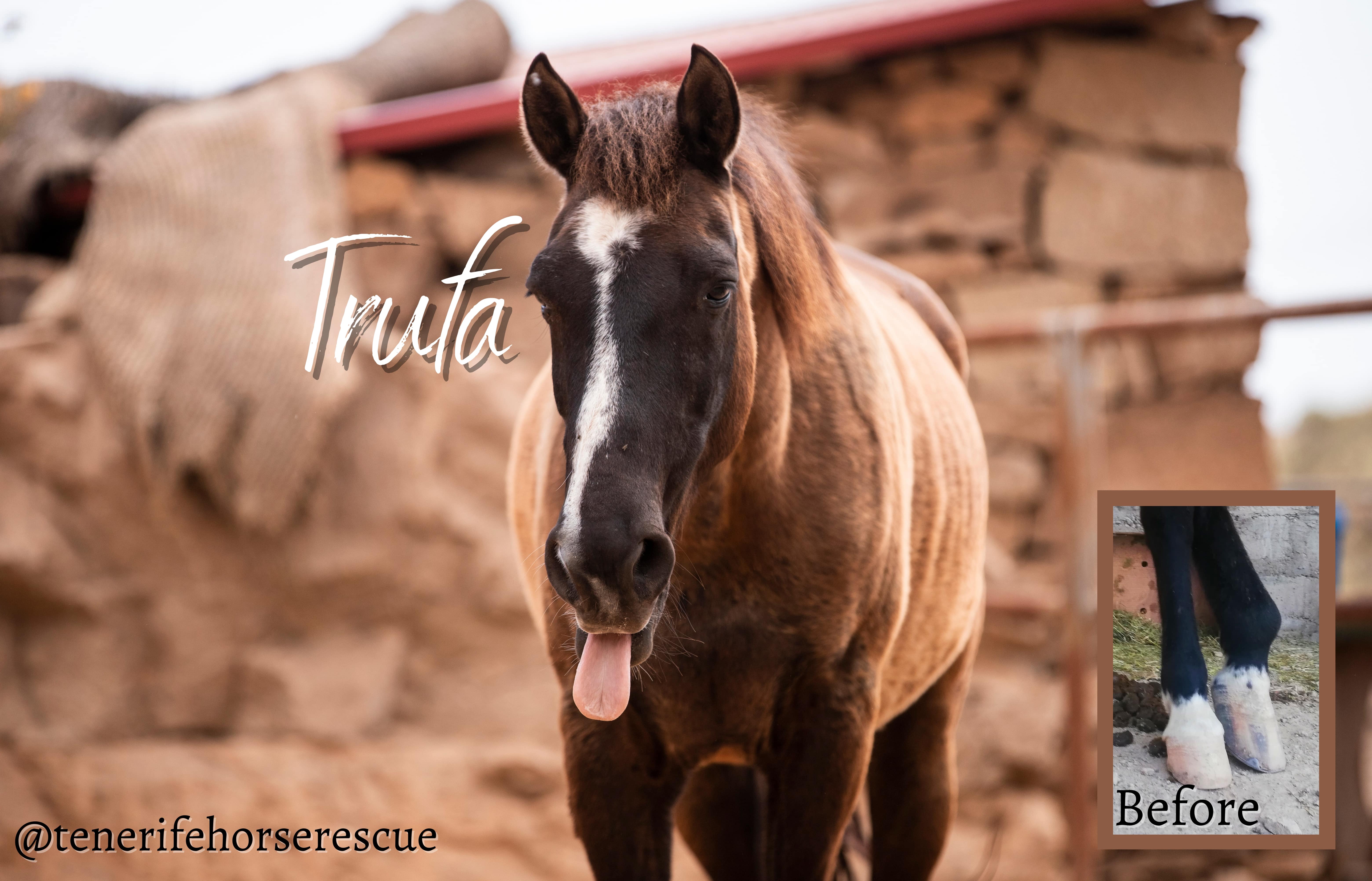 Over time he his injuries have healed and he is starting to thrive and enjoy his life like he should.

Trufa This small beauty is famous on the island for winning 120km endurance races. His previous life was full of pressure, stress and being over pushed. So much so until it was too late. He snapped his leg leaving him "worthless". His long list of wins didn`t even help him to deserve medical care and a nice retirement.

Unfortunately he was thrown to the street until someone who meant well but unaware found him, tried to recover him but without treatment. By the time he came to us 1 year later his bones had fused and it was time for a slow rehab. Now he is full of life and we think he thinks that his injury was a blessing in disguise.

Now he lives free, happy and most importantly pain free.

Bounty Dumped on us because she was disgusting. Bounty has a bad cases of melanomas which look unpretty. For this she was no longer wanted. She was starved and scared when she arrived but with love, food and care she soon bounced back to her sassy self.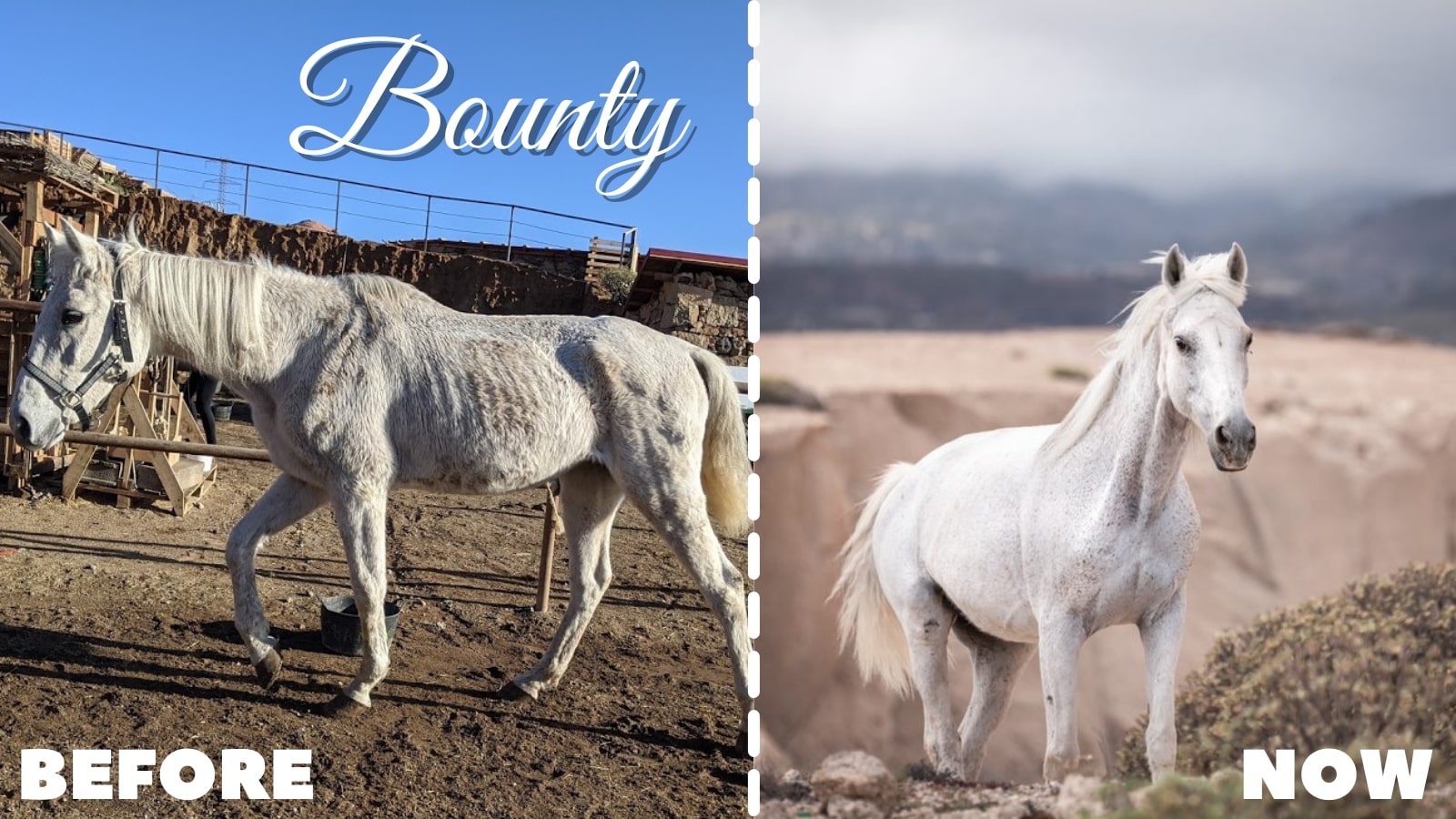 Quaretino Arriving in quarantine as the name suggests because his "loving owner" couldn`t afford to feed him any more. The sad point is, she hadn`t fed him for 9 months. He was living on his straw bedding.

This horse was trained with extreme fear and was scared for the slowest movement. Lots of time has helped to heal his memories and wounds but he still has a long way to go until he trusts humans.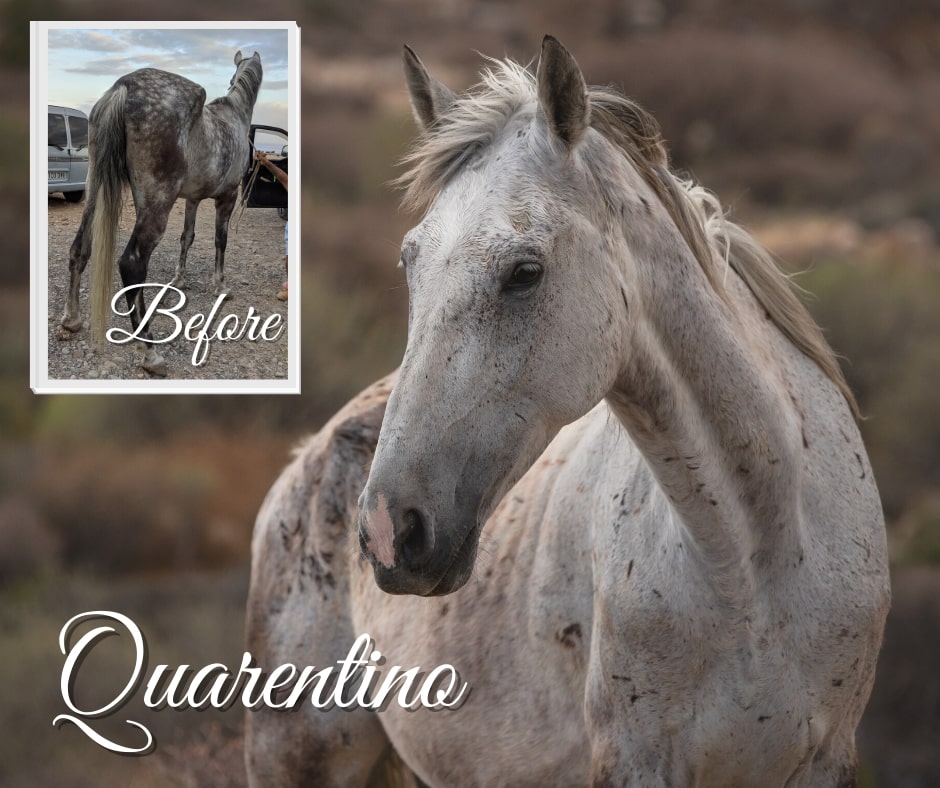 Please support the great work done by Tenerife Horse Rescue in any way you can, Watch the video below, Follow and Subscribe to their Social media channels, like and share their content and donate if you can.

https://tenerifehorserescue.com
https://www.facebook.com/tenerifehorserescue


Tenerife Horse Rescue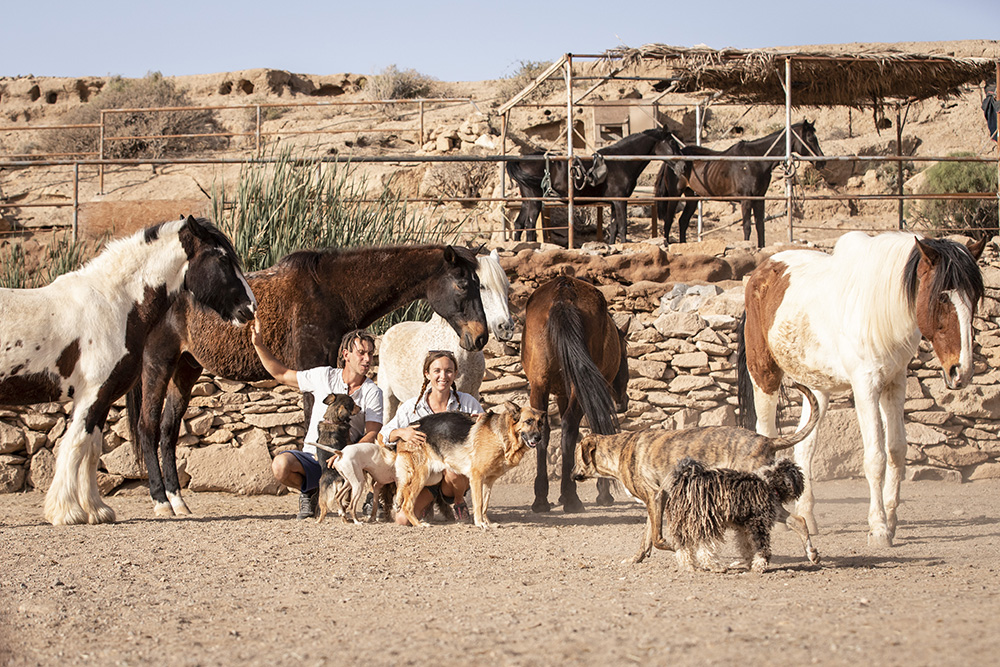 Dorys Story - Tenerife Horse Rescue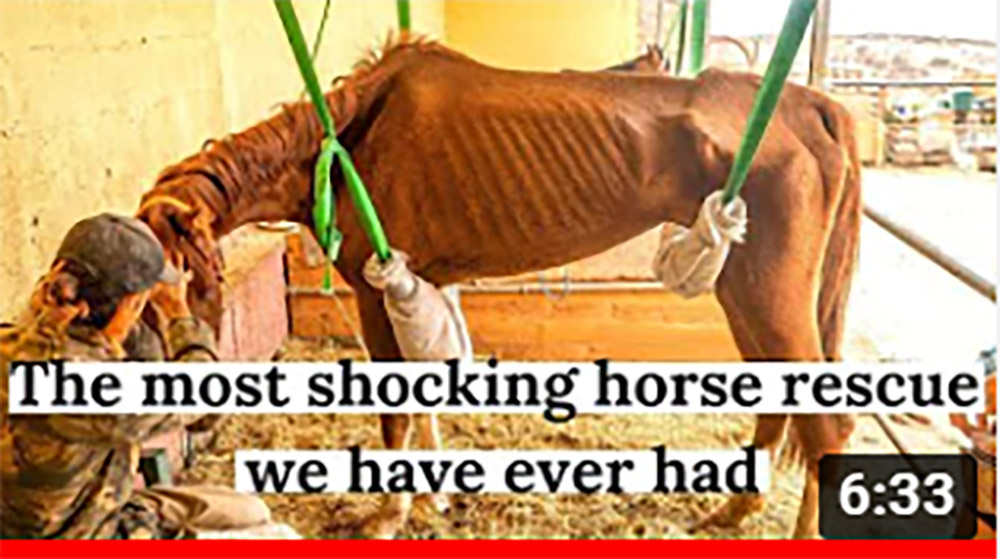 ContentAdvert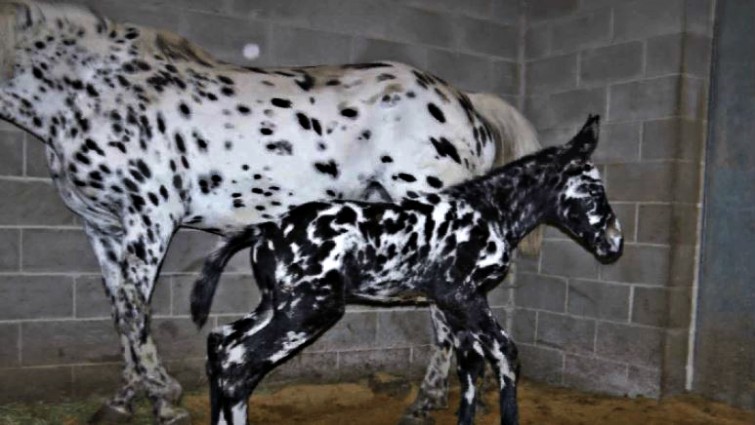 Meet Nacho Dinero from Dewlees Mules an absolute stunning spotted mule he is an extremely rare creature, with unique coloring he sure does stand out from the crowed. …
Read More