Calypso II (1974-1995 - Breeder: Otto Ernst Lill)
Calypso II has been a stallion of huge importance in the world of sport horse breeding, as a sire he has produced many outstanding offspring, most notably the renowned Contender, other progeny of Calypso II includes Calyno, Chin Chin (winning €60,302), Montemorelos la Silla, Cartier S, Capella (winning €43,497), Classiker and Caras J to mention only a few. In 2006 it was recorded that Calypso II had 891 horse competing in equestrian sports, with winning of €1,606,332. Horses sired by Calypso II are known to be talented jumping horses, but more importantly have a good reputation of being rideable.
Calypso II is a son of Cor de la Bryere which gave the Holstein and Hanoverian breeding society a sufficient influx of blood which greatly contributed to the athleticism of the horses . The mother of Calypso II, Tabelle bred five stallions sired by Cor de la bryere all named Calypso I through to V. Tabelle was also bred to the stallion Congress who also became an approved stallion.
Below you can watch a video of Calypso II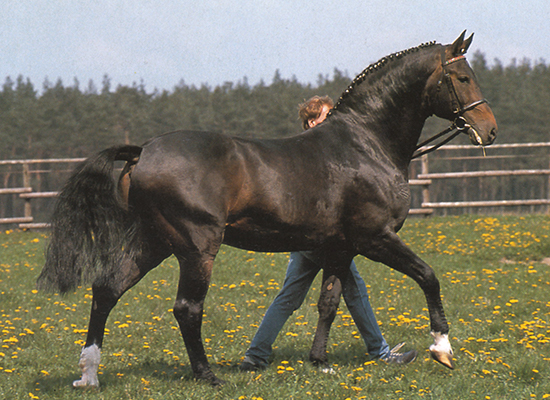 Find information on becoming a groom, find groom jobs online at Stable Express …
Read More