Bruce Goodin
Bruce Goodin is a showjumping rider from New Zealand, below you can watch Bruce Goodin in action riding Chagrannus at the four star international show X-Bionic Indoor Master, competing in the 1.45m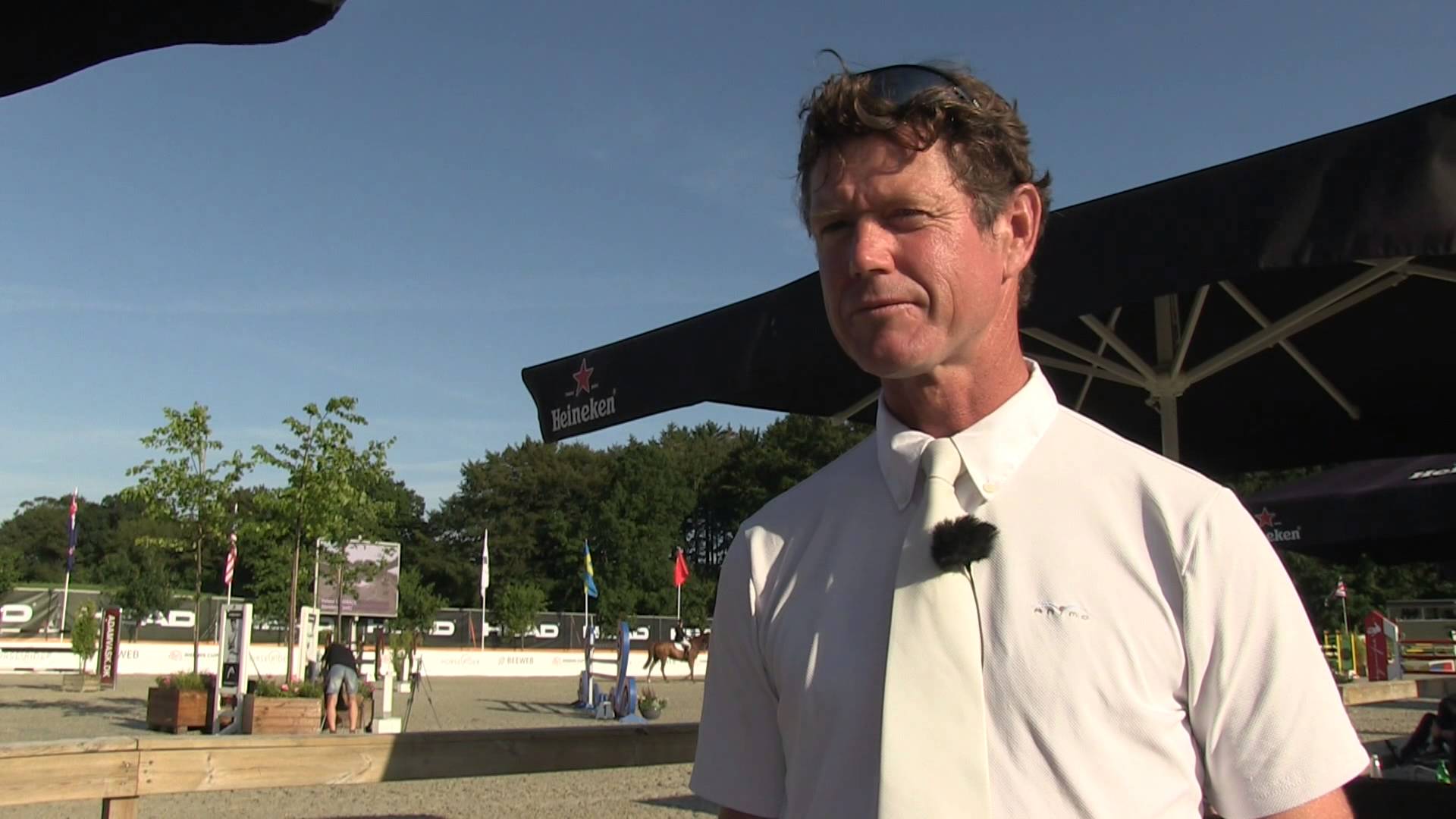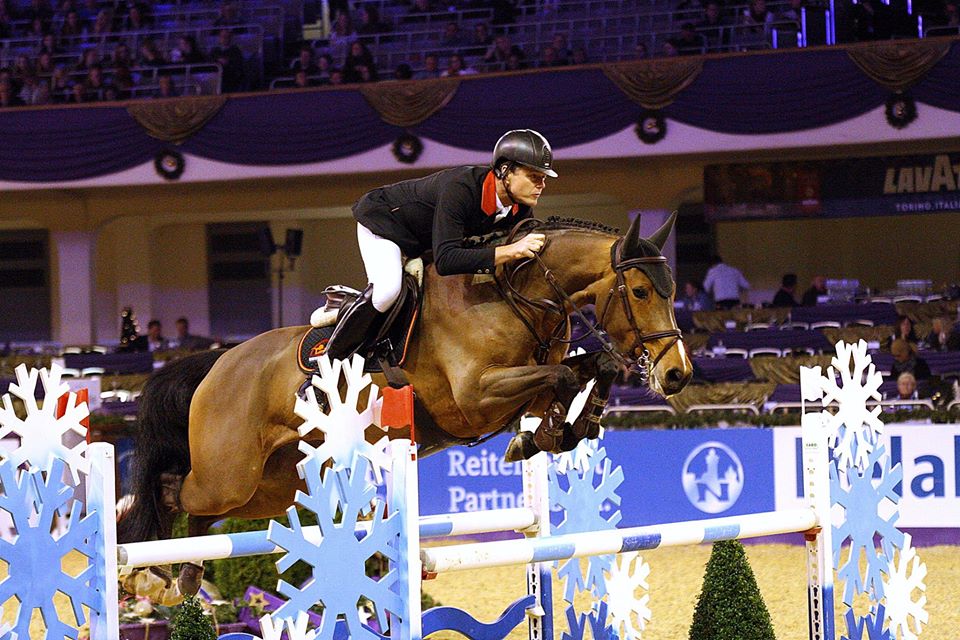 Four Of 74 Olympic Contenders Complete First Day Of Showjumping With No Faults

A combination of a challenging course, less than ideal footing and the distractions one generally finds at an Olympic Games made it a tough day for the U.S. Equestrian Team (USET) and many of the others competing in the individual qualifier of the Olympic show jumping competition. Only four of the 74 horses in the competition completed the course with no jumping penalties and each of those four had time penalties. Jeroen Dubbeldam of The Netherlands on Sjiem and Bruce Goodin of New Zealand on Lenaro had the best scores of the day, 0.50 faults. Barcelona Olympic champion Ludger Beerbaum of Germany had the third best score, 1.25 faults, on Goldfever 3.
Turning in the best round for the USET was Laura Kraut of Oconomowoc, WI who had two rails down for eight faults on Liberty, a 9-year-old, Dutch Warmblood mare owned by The Summit Group. Lauren Hough of Ocala, FL scored 12.50 faults on Clasiko, an 8-year-old, German-bred gelding owned by The Clasiko Group.
Margie Goldstein Engle of Wellington, FL had a score of 16 faults on Hidden Creek`s Perin, a 10-year-old, Westphalian gelding owned by Hidden Creek Farm and Nona Garson of Lebanon, NJ was eliminated from the class after a fall on a sharp right turn after fence 10 on Rhythmical, a 15-year-old, Russian-bred gelding owned by Garson and the Kamine Family.
"He slipped on the ground coming in at the first combination (fence 4ab) and he got rattled. He`s such a competitive horse that when he feels the ground give way he fights forward a little bit more; he`s trying to gain impulsion on it," Garson said. "Then he started to make some mistakes. We`ve been through stuff like this before though and we`ll be fine. No one got hurt and he`ll be ready for Thursday. He`s a tough guy."
Both Kraut and Hough said that their horses were a bit starstuck by the big stadium, the huge crowd and the Olympic atmosphere. "Clasiko was looking at the crowd rather than the fences," Hough said. "I didn`t get him focused enough. He jumped well though and he`ll be fine for Thursday."
Laura Kraut said her horse also was distracted by the surroundings. "She was looking all over the place at the big crowds," she said. "Finally I said to her, `Hey, Libby, pay attention`. She`s still green and she saw a lot today that she had never seen before. It should help her a lot on Thursday."
Engle didn`t feel her horse was overly distracted but that he, like many of the other horses, looked around a bit and that he also had some bad luck. "I think even the experienced horses were looking around down by the in-gate," she said. "There was a lot to look at there. But it felt like Perin jumped well. Two rails were pretty light and he galloped up to the water well; he just barely hit the tape. It wasn`t as nice as I had hoped for and I guess I`ve got a little work to do before Thursday."
Several of the riders in the qualifier felt that the time was tight and the footing could have been better. Only eight horses finished the course within the time allowed. Course designer Leopoldo Palacios said that, "This is the Olympic Games and the horses are expected to ride at a good pace."
Riders` scores in Monday`s individual qualifier will be added to their scores from the two rounds of Thursday`s team competition to determine which 45 riders advance to Sunday`s individual final. Monday`s scores do not count toward the team competition. The team medals are determined solely by the scores turned in on Thursday. Although Monday`s scores do play a role in determining who qualifies for the individual final, they do not count in determining who wins the individual championship as all riders will start Sunday`s two-round final with a score of zero.