7-Year-Old Kid Rides Horseback As An Experienced Professional
| | | |
| --- | --- | --- |
| | | 7-Year-Old Kid Rides Horseback As An Experienced Professional |
The wonderful team that you are about to see will amaze you and you will get more and more surprised as you are approaching the end of the video. Why? Because the level that they will reach is outstanding, and it turns out that both the kid and his horse are talented in the same way. They share the same talent, don`t you agree?!


He is only 7-years-old but he moves in harmony with his gorgeous horse. As a team this two are undisputed and with a lot of gift for this sport. Unbelievable! Clearly both of them are well schooled and there is a bright future in front of them.

According to some researches done by Japanese professionals, children`s ability to learn can be improved by practicing horseback riding. We must say that this kid has learned a lot about discipline.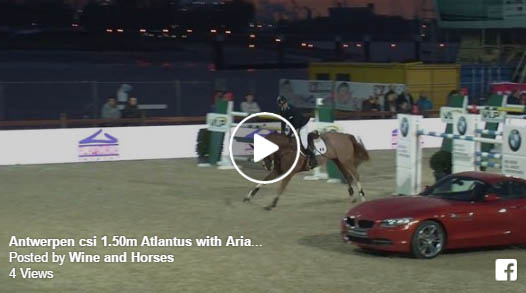 Ariana Azcarraga de Surmont - Antwerpen csi 1.50m Atlantus with Ariana Azcarraga - Showjumper from Mexico /…
Read More