Stableexpress horse box clasifieds, begin your search for a horse lorry to suit your needs and requirements.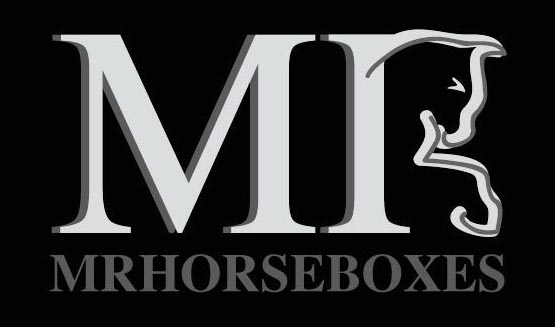 Advertise Horseboxes Online
Selling your horsebox with stableexpress is easy and FREE, our classifieds is a great place to advertise, private sellers, horsebox dealers and builders of horseboxes
Horsebox Manufactures
Custom Horseboxes For Sale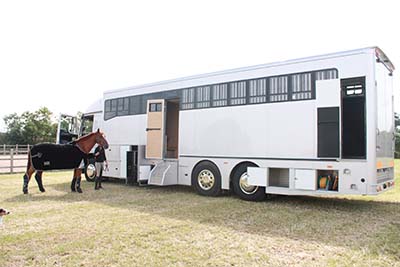 Buy your dream horsebox and have one built to meet your exact specification, choose your chassis; Volvo, Scania, Leyland Daf, Mercedes, Iveco or any of lorry chassis you may prefer, then choose hoy many horses you want to carry, then what you want in the living area: shower, toilet, TV, DVD, Sky, number of beds. Small  3.5 tonne horseboxes, medium sized 7.5 tonne horseboxes to large HGV horseboxes.
We will work with you to build a horsebox that matches what you have envisioned in your mind, built to a fantastic quality finish, you will be surprised at how little it cost. For a free quote and discuss what you need in your horsebox please call and we will be happy to answer any questions you may have
New Build 7.5 tonne Horsebox
A middle sized horse lorry, 7.5 ton horseboxes are ideal for those riders who take between 2-4 horses to a show, with optional living area from a day living to a living area suitable for away shows, we can help you find a horsebox that matches your exact requirements.
7.5 Ton Work Horsebox
 – A minimal living area, but excellent tack storage ensuring you can take the maximum payload in horses ideal for professional yards as a second horsebox, helping you take extra horses in addition to your larger horse truck, or used as a replacement to save fuel over your continental cruiser. Built using light weight but strong material can tack a beating from those bad travellers and young horses.  
7.5 tonne Stay Away Horse Box
 – Built with comfort in mind, with excellent living space for those stay away shows, or even those cold winter days when you are at a show and there are hundreds in the class. The seven and a half tonne horse box combines luxury with practicality, built from strong materials while keeping the weight to a minimum to ensure you are still able to carry a good payload of horses
For more information or a free quote please call
Mr Horseboxes - Horsebox  Manufacturers
Based in Warwickshire Mr Horseboxes is a leading horsebox builder, who have built horseboxes for some of the worlds equestrian elite including British showjumper Robert Whitaker, Mr Horseboxes construct horseboxes to the highest quality finish but still at affordable prices. Building horseboxes large and small, from small 3.5 ton horseboxes up to and including large luxury HGV horseboxes used to transport you and your horses around the European circuit. Mr Horseboxes was created to give you the horseboxes comparable to all the other 
horsebox
 manufacturers on the market, but to get that quality finish at a fraction of the price.  
Whatever your needs and requirements call Mr Horseboxes today, we will be happy to talk through the many different options and give you a highly competitive quote for the construction of a new horse lorry. 
As well as new build horseboxes we also often have a selection of second hand horseboxes available, as we are always open to part exchange when people are buying their new horse box.
If you have a horsebox that requires a bit of TLC but you are no ready to swap it in just yet, we can also offer a selection of maintenance and upgrade services, whether you are looking at new upholstery on the seats, your ramp repairing, a living area installing , replacement horsebox window or anything else we can help, again offering competitive prices.
3.5 tonne horsebox
Most of us don't need a 18 tonne horsebox with luxury living to transport 7 horses around the world, most of us own one or two horses and are looking for a small horsebox that will enable us to transport our horses to local shows, fun rides or just a nice hack some where different. 
3.5 ton horseboxes are extremely practicable, small in size they are easy to drive as well as being economic of fuel, small 3 ½ tonne horseboxes are made from light  weight durable materials to ensure that they remain under weight even when the horses are loaded giving you the  weight carrying capacity and features comparable to all other small horseboxes on the market, but can take the everyday hammer that your horse will subject your box to.
Buy super lightweight highest quality 3.5 tonne horsebox designed and built to the highest standards. Small two horse box are also ideal as you are able to drive them on a normal car licence with no tachograph, no drivers hours recording or speed limiters apply.
With a selection of new and used 3.5 tonne horseboxes for sale, you can find the perfect vehicle for you to make the most of your horse at an affordable price.    Our horse boxes are stylish, fuel efficient, loaded with excellent feature, built to last, we are confident to out perform other horseboxes on price, performance and luxury
Ideal Ladies Horseboxes
Please call for a free quote on Horsebox Conversions
Horsebox dealers and private horsebox sellers, advertise on the stable express equestrian classifieds section FREE, with over 60,000 potential buyers each month, you will not find a better place to sell your horse box.
Oakley Horseboxes
Oakley coachbuilders are one of the most prestigious brands in the equestrian world, with leading riders from around the world arriving at horse shows in Oakley horseboxes, Stableexpress is a free horsebox classifieds, with a number of second hand Oakley horseboxes listed please use the search tool to find your ideal horse truck.
Whittaker horseboxes
Another leading builder of horseboxes Whittaker horseboxes are made to last, built to an exacting standard, Whittaker lories hold their value search stableexpress and find used horseboxes at excellent prices, if you have a Whittaker horse box you are wanting to sell, advertising on Stable Express is free, simply complete the simple form and your horsebox will be listed for thousands of potential buyers.